Welcome to Inside Outsourcing: The Outsourcing Week in Review
THE WEEK IN REVIEW
Craving a captivating end-of-week reading? Well, Inside Outsourcing is just what you need! Here are some breaking news on AI, work models, and regulatory changes around the world:
Starting with our latest fairweather friend, AI. One of the hyper-funded startups in the space, Anthropic, made a significant stride by launching their enhanced language model called Claude 2. Released following the company's US$450 million funding round, Claude 2 displays impressive improvements in coding, reasoning, and mathematical capabilities. Anthropic CEO Dario Amodei called the launch an "evolutionary progress" as the tech demonstrated considerable improvement over its forerunner Claude 1.3 and – apparently – a worthy opponent of the family favorite, ChatGPT.
Even the news is going AI! The Associated Press (AP) announced its newest partnership with OpenAI to explore generative artificial intelligence (AI) utilization within news reporting. This unique collaboration aims to harness generative AI in news reporting. While the specifics of the collaboration are under wraps, the move signifies a potential sea change in news generation and distribution. Interestingly, several news outlets have already generative AI into their content. BuzzFeed, for example, uses AI for its personality quizzes, while the New York Times employed ChatGPT for a Valentine's Day message generator. Is this goodbye to journalism?!
Meanwhile, a Massachusetts Institute of Technology (MIT) study found that using generative AI chatbots in business communication boosts productivity by 40% and work quality by 18%. According to Shakked Noy, an MIT Ph.D. candidate and the study's proponent, their research highlights ChatGPT's potential impact on the labor market. The study also highlighted that AI could rapidly generate first drafts, attributing the quality increase to ChatGPT's excellent writing ability for straightforward tasks.
Another study, this time from the University of Auckland, emphasized the importance of transparency in effective human-AI collaboration. The research, conducted with over 1,400 participants, discovered that a clear task distribution and information transfer between human and digital employees enhances the perception of a unified team, thereby driving customer satisfaction. The researchers also recommend training digital and human employees to work cohesively and transparently in customer interactions to achieve strong human-bot teams.
In a move to harness the potential of AI, global outsourcing provider Wipro announced a US$1 billion investment to train its 250,000-strong workforce in AI over the next three years. The initiative aims to integrate AI into all company operations and client services. This decision aligns with the industry-wide trend of embracing generative AI technology. Wipro also plans to increase its investments in innovative startups and launch an accelerator program for firms specializing in generative AI.
As companies race to harness AI's potential, governments are acting to ensure responsible use. China recently rolled out new regulations for general AI services that cover AI-generated content like text, images, audio, and video. The rules mandate all generative AI products undergo a security examination before public release, aiming to improve content accuracy and reliability. These regulations are enacted amid rapid growth in China's generative AI services and increased regulatory efforts on AI technology.
Changes in the structure of work itself are also making headlines. The gig economy in the United States (U.S.) is set to hit new heights, with an expected 78 million gig workers projected to contribute over $1 trillion to the economy by the end of 2023. According to fintech company PayQuicker, this surge signals a significant shift in traditional work paradigms towards more flexible arrangements. The research also found that 60% of gig workers juggle multiple roles, with the most popular sectors being restaurant, grocery, and delivery services.
From gig to other work setups, young professionals are displaying a preference for hybrid work models. A study by CEMS revealed that 61% of young professionals believe a hybrid work model would positively impact their career growth. Notably, young professionals appreciate the balance between flexibility and in-person interaction that hybrid work provides, emphasizing the importance of face-to-face networking, innovation, and learning. Businesses are encouraged to strategize a clear and balanced hybrid model to implement this change.
And companies are responding to this trend. A study by remote work platform Scoop showed that firms offering flexible work schedules are expanding their workforce nearly twice as fast as those insisting on full-time in-office presence. Companies only requiring one day of office attendance per week saw their workforce increase by 4.8% in the last year, compared to lower growth rates for companies requiring four or five days of office presence. Scoop CEO Rob Sadow advised corporate leaders to consider the impact of their remote work policies on future talent acquisition, emphasizing the potential for hybrid companies to continue growing.
Now that's growth!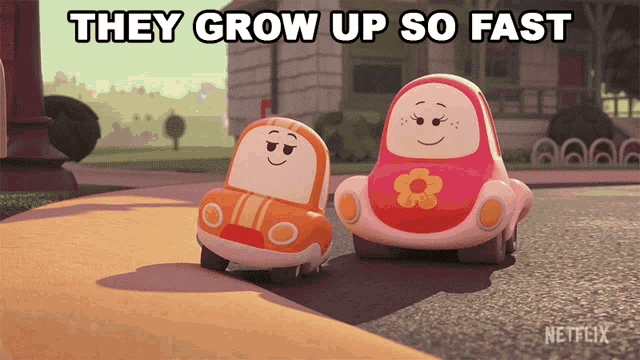 The future of work stories this week​..
19 July 2023
18 July 2023   
17 July 2023
14 July 2023
13 July 2023