Welcome to Inside Outsourcing: The Outsourcing Week in Review
THE WEEK IN REVIEW
The global healthcare outsourcing industry is flying high! The sector is expected to reach combined revenues of US$468.5 billion by the year 2026 – with a CAGR (compound annual growth rate) of 9.6% during the forecast period – according to a report released by ResearchAndMarkets.com. The study said that the claims management service will hold the largest share of the payer services market, and also that the North American region is projected to record the largest share of the global healthcare BPO market in 2021 with 49%, followed by Europe.
The Asia Pacific (APAC) region's IT quarterly spending exceeded US$3 billion for the first time last quarter. The latest report by global advisory firm Information Services Group (ISG) revealed that the region increased its combined-market annual contract value (ACV) by 59% more than last year's Q2.
Despite the restricted mobility due to the year-long pandemic, the outsourcing sector is still brimming with opportunities. In Kenya, the BPO sector is hoped to generate jobs for the country's youth, post-pandemic. A Kenya National Bureau of Statistics (KNBS) report said that various outsourcing functions will add employment opportunities in the form of customer service, data entry, transcription, digitization, financial accounting, and auditing.
The US$100 billion Information Technology (IT) industry in India is forecasted to recover and grow 11% this fiscal year. According to Crisil Ratings, the improvement will depend on the growing outsourcing and digital transformation services in the country. Despite this optimistic projection, the country's IT industry recorded an 8.03% employee attrition rate in Q2 – the highest among all sectors. The latest employment outlook report by TeamLease Services noted that this attrition rate is due to the high digital skills demand in the country, saying that there is "a literal talent war that is going on out there and clearly anybody is willing to offer more for those who would leave and take those opportunities up."
The European Union (EU) has announced that it has achieved its goal of vaccinating 70% of its adult population with at least one jab by July. In a video statement, EU Commission President Ursula von der Leyen said the EU "has kept its word and delivered." Corporations are also taking the initiative by requiring vaccinations for its employees. Leading streaming platform Netflix will require vaccinations to all its production members in the US, a decision made due to the fourth wave of COVID-19's highly contagious Delta variant. Additionally, digital powerhouses Google and Facebook will now require their US employees to be inoculated before returning to their offices. In a blog post by Google CEO Sundar Pichai, he said that the mandate would first apply to its offices in the US and would eventually be carried in other locations. Facebook's VP of People Lori Goler, on the other hand, stated that the policy will "depend on local conditions and regulations," adding that they "will be evaluating our approach in other regions as the situation evolves."
In other BPO news, customer experience (CX) provider itel has acquired Guyana-based outsourcing firm Emerge BPO and its 700 employees. This acquisition allows itel to expand its footprint in South America. At the conclusion of the deal, Guyana's Senior Finance Minister Dr. Ashni Singh showed his support to Emerge's founders, whose investment generated around 500 job opportunities in the country. Singh noted that the firm is "yet another example of what can be achieved by persons willing to invest in Guyana."
The outsourcing industry is continuing to post a strong recovery and gains. Multinational IT firm Cognizant reported a 14.6% revenue increase at $4.6 billion for its Q2 performance. The company's financial services business revenue grew 7.6%, while its healthcare revenue increased by 14.5%.
Australian airlines Qantas Airways recently lost a legal battle against the Transport Workers Union in Federal Court for outsourcing around 2,000 ground crew jobs last year. Justice Michael Lee was "not convinced" that the decision to outsource was "entirely motivated by commercial necessity" as argued by Qantas, and instead was in part motivated by the high union membership of the employees. TWU declared the win a "watershed moment" for the aviation industry, noting that some of the outsourced roles include baggage handlers, ramp workers, and cabin cleaners in airports across various cities in the country.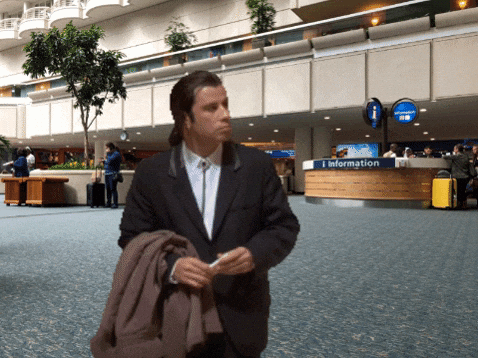 Tuesday, August 3, 2021
NEWS THIS WEEK
2 August 2021
30 July 2021
29 July 2021
28 July 2021
27 July 2021
Read more Inside Outsourcing Newsletters here: