I have a friend who built his company to 800 staff and sold it for $400m, based on two core principles of offshoring: (1) availability of talent, and (2) salary arbitrage. It's a repeatable playbook, and i see it happening.
Here's the recipe.
But first, some background.
Salesforce is a CRM SaaS. And it is expensive! Paying for the user licenses is only the beginning. The system requires enormous customization and setup – to be done by experts – and generally costs a fortune.
Salesforce developers were in hot demand, short supply, and highly expensive. And so this guy got to work and started building a Salesforce development firm.
His secret sauce was the Philippines. This country had abundant raw talent and super cheap salaries. The business model allowed the firm to charge Western clients premium prices for highly sought-after roles, while paying a significantly cheaper Philippine cost base.
However, when he started, there were very few experienced Salesforce developers in the Philippines. Almost none.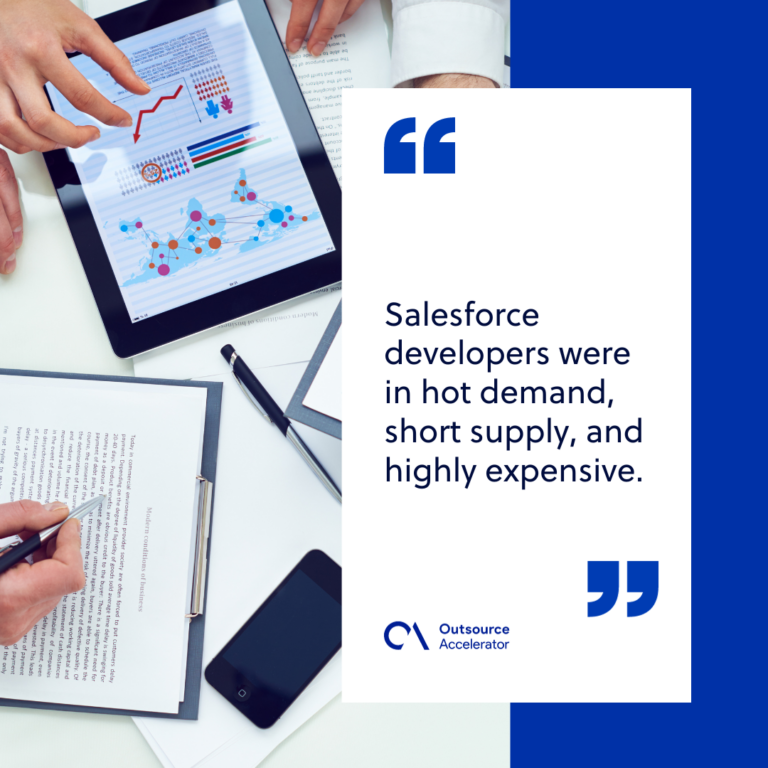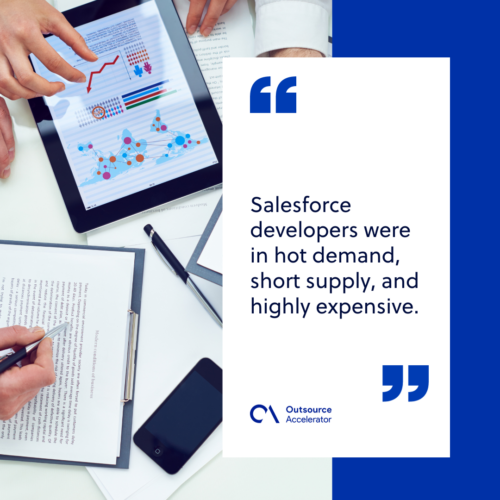 Train them!
Undeterred, they hired young, talented entry-level general developers instead. If they were bright and motivated, they hired them.
They took this raw talent and gave them the necessary training. They didn't need to work – just learn, practice, and upskill. They discovered that they could produce pretty capable junior Salesforce developers in just six months. Not bad.
This might sound like an expensive exercise, but entry-level salaries for people in training could cost as low as $400-$500 per month. So a six-month investment would cost $3,000 per employee. Again, not bad.

As an added bonus, he found that he could control the supply of this highly sought-after profession by training all the people himself.
Once trained, the developers were well received by the market. The company was quickly profitable, in high demand, and scaling. Soon, they were producing the vast majority of high-caliber Salesforce developers globally.
Eventually, this company had 800 employees, became the primary Salesforce Partner, and then sold to one of the world's largest consulting firms – for a reported $400m.
Nice work!
Rinse and repeat
I have since seen this repeated in other niches focusing on specific high-demand roles. Examples include accounting, mortgage surveying, and software.
I can also see this model working equally well for other highly-specialized functions – Web3, AI/ML, quantity surveying, architecture, BIM/CAD, and many more.
One of the 'advanced insights' here is that if outsourcing is not a natural/easy fit for your company or sector – then actually, that can become a strategic advantage if you make it work. It can be your moat. "The obstacle is the way."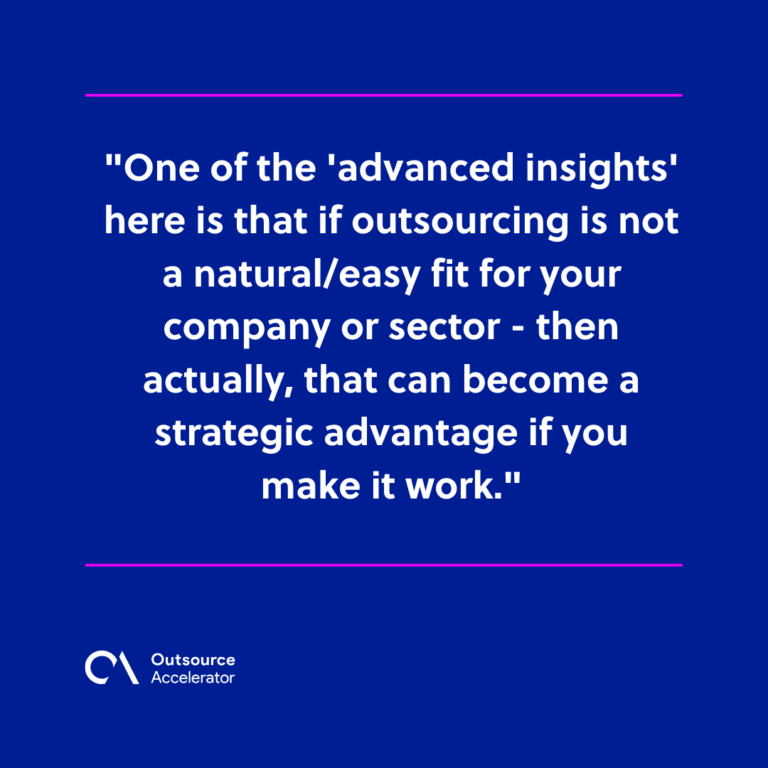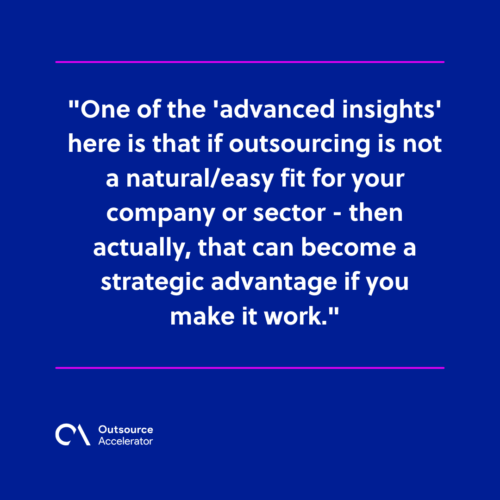 The TL;DR recipe
Find a skilled role in high demand and short supply that attracts a high price.

Instead of sourcing people in your local market, build a team in the Philippines – for a fraction of the cost.

You will likely need to incubate and train the team so they can perform at a world-class level. 

Building the team takes time and money, but in doing so, you have created a strategic moat for your company.

Scale your business, and enjoy the market-leading margins and secure moat.



The question for your business:
What opportunities do you see in your market?
Read more thought leadership articles here: