Indian CEOs are taking over the world!! They now run many of the planet's most powerful companies. The list (below) is impressive!
So why is offshore Indian talent so commonly and quickly derided?
India is the single biggest offshore destination for outsourcing and staffing solutions. There are 5 million employees across the formal outsourcing sector, and many millions more working as online freelancers and virtual assistants.
It is both a massive country – with 1.4 billion people – and a developing economy. So understandably, many Indians do not have the same professional capacity as many employees across the West.
However, it is ridiculous to say that "all of India is bad". Certainly, the fact that now many of the world's most influential companies are run by Indian talent attests to the capability of such people. Here are a few:
Google – Sundar Pichai
Microsoft – Satya Nadella
Starbucks – Laxman Narasimhan
Twitter – Parag Agrawal
Mastercard – Ajaypal Singh Banga
IBM – Arvind Krishna
Deloitte – Punit Renjen
Diageo – Ivan Manuel Menezes
Deutsche Bank – Anshuman Jain
PepsiCo – Indra Krishnamurthy
Chanel – Leena Nair
Adobe – Shantanu Narayen
Motorola – Sanjay Jha
Nokia – Rajeev Suri
Cognizant – Francisco D'Souza
Vimeo – Anjali Sud
VMware – Rangarajan Raghuram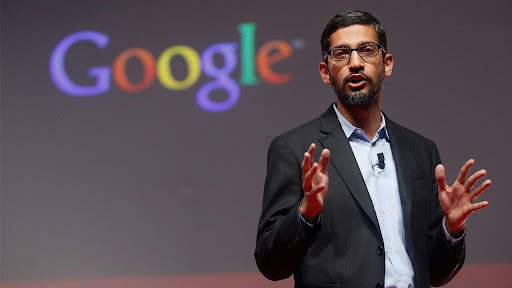 The fact is, there are good workers, and bad workers, everywhere. This is equally the case in India, as it is in the UK, Australia, and the Netherlands. Even the US, the 'world's most advanced nation,' has its fair share of disappointing workers and underperformers.
If you run a business and are looking to hire staff, it is your job to ensure that you find the best possible candidate for that role. The art of recruitment is to filter out the weak and find the diamonds.
With India's 1.4bn potential candidates, you can rest assured that at least 100m people are fantastic candidates with great ability to work in – or run – your business. So, if you are a typical company looking to hire 1-5 staff, you can guarantee that you can find incredible Indian talent for your needs.
The benefit of leveraging Indian talent pools is that you instantly expand your candidates by 1 billion people and so have many more options.
Also, the salary expectations for most India-based roles can be 60%-90% cheaper!
The emerging economies of India and the Philippines offer vast pools of eager talent. Generally, these countries have a young population motivated to work hard and better their lives. India generates about 6.5m college graduates yearly, and the Philippines another 750,000.
Global employment unlocks all this potential!
It is just too convenient to write off billions of people, saying that they are incapable or hard to work with. The inconvenient truth may be that India – and other emerging economies – produce some fantastic professionals that are an asset to even the best businesses. And it seems that Microsoft, Google, Starbucks, and Mastercard agree.
The question for your business:
Are you limiting your candidate search to just your local market?
Read more thought leadership articles here: