The state of California, US, has proposed a law to raise fast-food minimum wage to $22 an hour.
That's a lot of money.
No doubt, the intentions are good, and everyone deserves to earn the best wage they can. However, $22/hr is a lot of money. It's 46% above the current $15 minimum.
There's no such thing as a free lunch. Society will have to cover those additional costs. Either the cost of a burger will have to rise, or the fast-food chains will have to start getting creative to cut costs in other areas of the business.
Necessity is the mother of invention.
The risk of pricing human labor too high is that businesses will start to innovate in ways to sidestep the human labor component. And they are.
I have written about this already in previous GG editions. Fast-food chains are introducing robotic arms into restaurants that can cook fries and flip burgers.
I also said that fast-food chains can – and should – use offshore staff to serve their customers. There is now no need for an IRL person to serve a customer.
In the drive-thru, the customer interface is already via a digital display and speaker. That drive-thru operator can just as easily be sitting in the Philippines taking orders. They would be logged in to the same operating system and work alongside their Californian colleagues (virtually).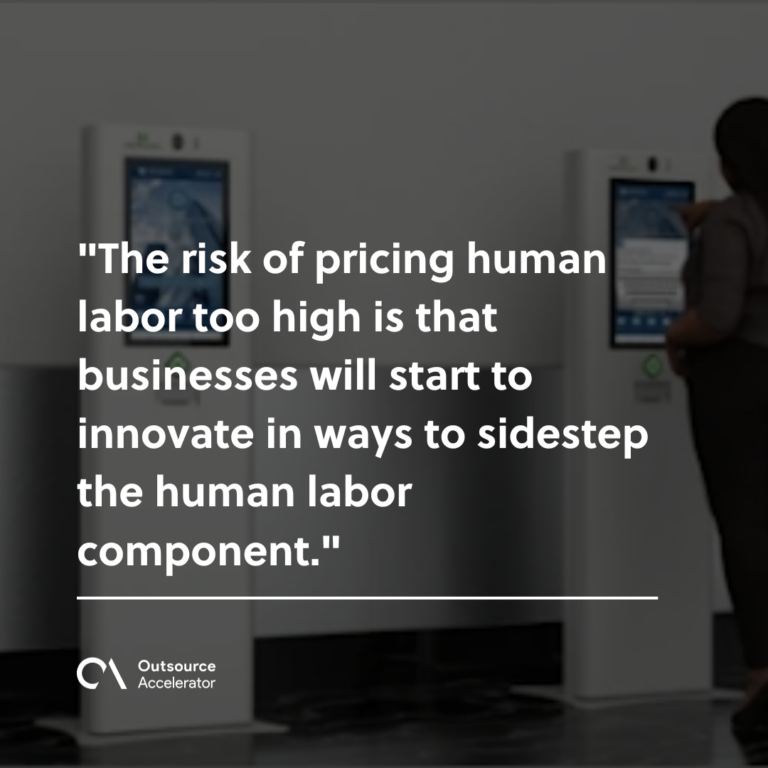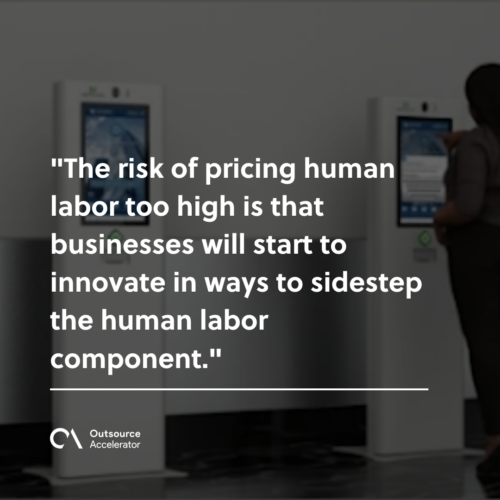 They would be earning $4/hr, not $22/hr.
Even in the store, the customers can be greeted by a friendly face – sitting in the Philippines. The customer service agents would communicate through large hi-res displays sitting on the counter. If there are any complex issues, it is escalated to the IRL supervisor, who is always on hand nearby.
Not only would it be far most cost-effective (75%++ discount on the $22 hourly wage), there would be a lot of benefits compared to the traditional IRL version. Due to the cost savings, there could be double the number of checkout staff, eradicating frustrating queues and waiting times.
If one store is empty, there would be no need to have staff sitting around idle. The virtual staff would simply be helping other customers in some other store. Because they are virtual, they can assist any customers across California, the US, or beyond.
It's a win-win! A win for the fast-food chain and a win for the offshore staff. Plus, the customers are getting great service, abundant staffing, short wait times, and affordable burgers.
Unbeatable case-study offer
Does anyone know any fast-food chain owners? Get in touch. Outsource Accelerator will work with you to build this out. We do a three-month trial and report back to the GG readers. We will show you how effective this can be.
Reply with the words "Extra fries"
The question for your business:
Are you leaving money on the table? Are there ways that you could innovate to incorporate new value-add processes into your business?
Read more thought leadership articles here: