What is a technical product owner?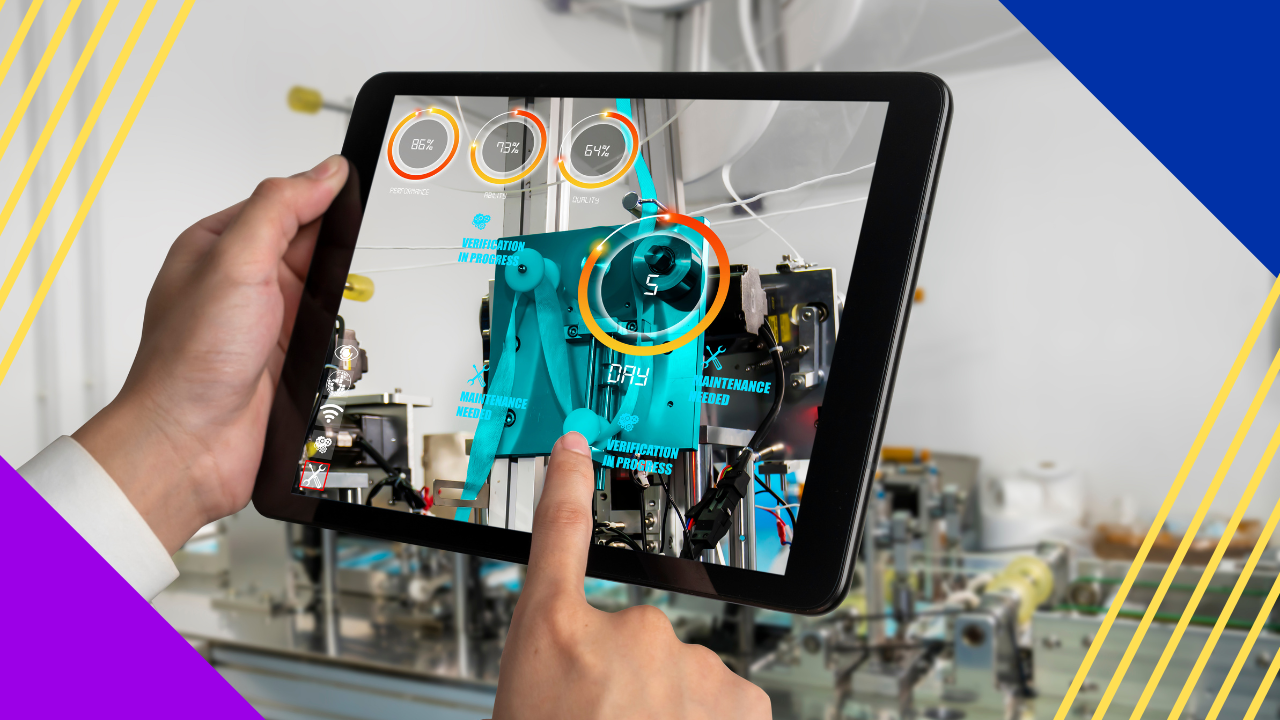 Digital transformation continues to advance, which means software development is becoming more crucial in modern businesses. 
Software development[1] teams follow through with the latest development methods like the agile scrum framework, which is increasingly popular in organizations today. 
The role of the product owner (PO) is critical in product development, yet they are more focused on the product itself and its progress. However, there are instances when things can get technical. 
In such cases, companies leverage the function of a technical product owner (TPO), which can incorporate both the product and technical side of product development.[2] 
In this article, we will feature the definition and functions of a technical product owner. We'll also discuss the essential skills needed for the job and its importance for businesses. 
Definition of technical product owner
Simply put, a technical product owner is responsible for managing the technical aspect of product development. It bridges the gap between the business and technical aspects of software product development. 
Since not all product owner has a technical background, there is a need to fill the role and serve as a technical resource that deals with technicalities. 
A technical product owner has extensive knowledge about a product, the overall product development roadmap, and the company's technology. 
This enables them to guide the product roadmap and its strategy and communicate them with the agile team.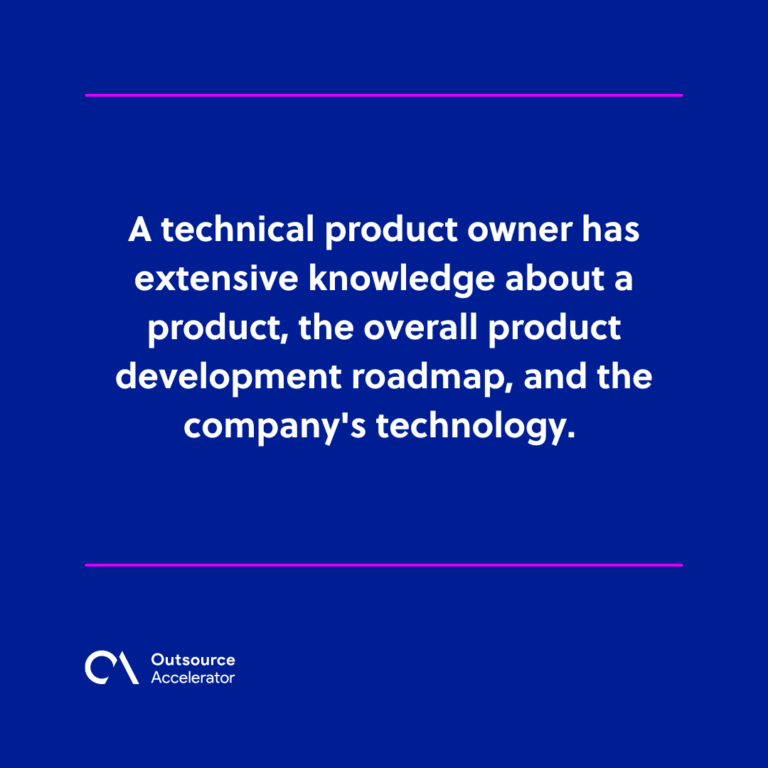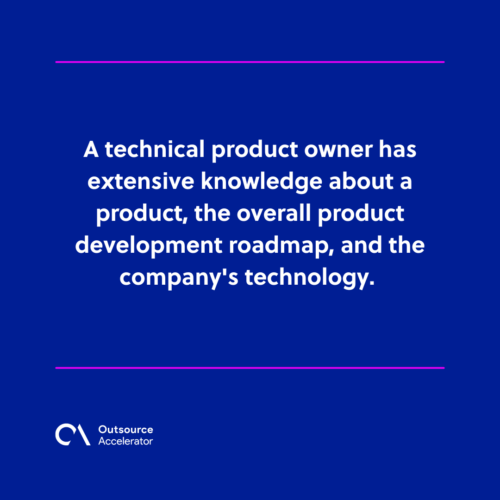 Technical product owner vs product owner 
Most often, technical product owner and product owner functions are perceived interchangeably. Product owners are primarily responsible for maximizing a product's value by defining the product's vision. 
While they also design the product's roadmap, they ensure that the product is on the right track to development. POs are not required to have technical skills to do their job. 
On the other hand, technical product owners don't handle backlog or expand the product value. They are responsible solely for adding technical elements to the product development. 
In a particular agile team, a technical product owner works closely with designers, developers, engineers, testers, and other stakeholders to ensure the plan becomes a reality. 
Functions of a technical product owner
A technical product owner is critical to the success of product development. In some instances, a client's large-scale infrastructure project requires highly technical expertise, a technical product owner would suffice. 
Typically, TPOs have a wide range of responsibilities. Here are some of the key functions of the technical product owner:
Technical assistant and consultant 
Technical product owners also act as technical assistant advisors for POs, stakeholders, scrum team, product manager, C suite, development team, other departments, and clients. 
As technical assistants and consultants, they offer expertise in the following areas: 
Support technical decisions of the product development team 

Offer a piece of advice in sprint planning 

Helps define, manage and accept technical stories 

Assist product owners in stories concerning technical debt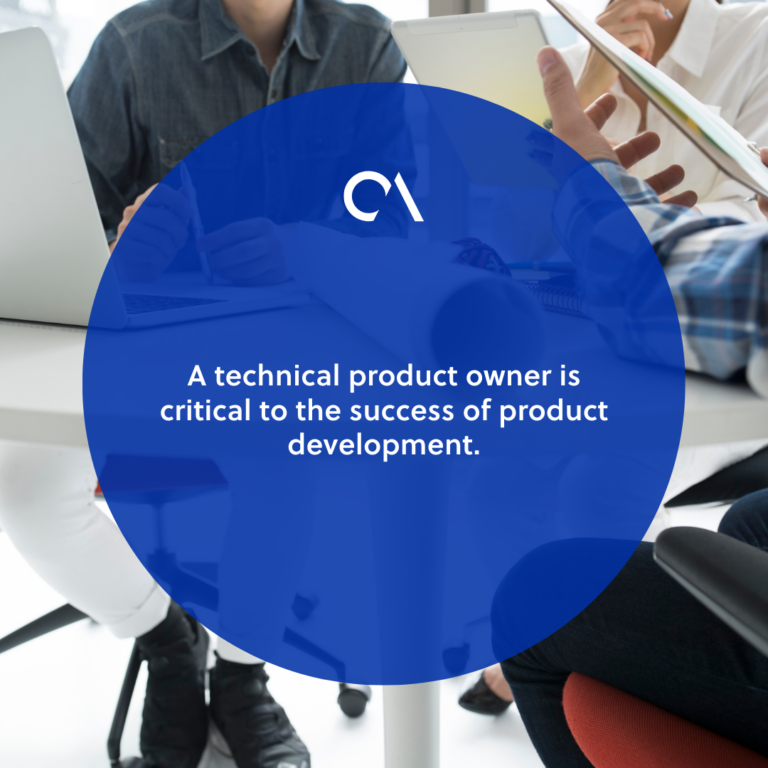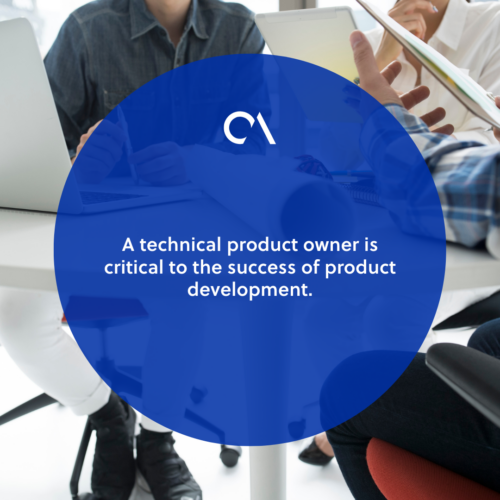 Technical resource 
Aside from being an assistant and consultant, they also act as technical resources. 
Developing a product requires comprehensive long-term planning and mapping. Thus, having an expert that has an understanding of technical capabilities is a must for product development. 
A technical product owner is a strong partner of a product owner. 
TPOs are capable of doing the following: 
Understand the consumer's need 

Assist and advise the product owner in product roadmap planning and technical decisions

Ensure that stories are prioritized and incorporated 

Help in

sprint planning

and backlog prioritization and resolving project dependencies
Customer Liaison 
Some clients are not technically knowledgeable. Thus, technical product owners fulfill the gap that will communicate with customers. 
This allows them to understand their needs, explain to customers technical jargon, and provide them with solutions and dependencies in an understandable way. 
Some specific functions included in their role are: 
Explain technical acronyms to client's stakeholders

Act as a bridge for the customer-development team

Prioritize product dependencies and engineering complexity

Offers solutions to complex technical problems
Essential skills of a technical product owner
Being a technical product owner requires a combination of hard and soft skills. They often deal with complex projects. Hence, advanced technical training and years of experience are necessary. 
Here are common skills required from technical product owners:
Technical skills 
As digital transformation constantly progresses, technical product owners must also have knowledge of the latest trends in technology and market offerings. 
They should possess the following technical skills:
Proficiency in software development (programming languages, or architecture)

User Interface (UI) and User Experience (UX) design 

Agile scrum methodology 

Creation and management of user stories

Coding

Product development

Expertise in using applications and tools
Project management skills 
Project management is the ability to complete deliverables within a specific timeframe. As a technical product owner, project management skills are essential to help the product development team to stay on track. 
Moreover, using project management skills, TPOs help the team plan, set goals and visions, and monitor project progress.  
Communication skills 
The ability to communicate is one of the important soft skills that technical product owners must have. Effective communication, not just in written or verbal but also visually, is the key to collaborating effectively with different stakeholders. 
For instance, they are experts in presenting ideas, have a knack for selecting the right sources, and can listen to feedback. 
Analytical skills 
This is another essential skill for the technical product owner. TPOs analyze data that provide insights to solve complex business problems. 
Being able to think critically is crucial to identifying issues and providing solutions to meet business goals. 
Problem-solving skills
Technical product owners must be able to solve problems and help the product development team make informed decisions for products and overall business operations. 
This includes finding ways to improve the product while saving time and money for organizations. Technical product owner decisions and solutions align with the company's goals and objectives. 
Why is outsourcing a technical product owner worth considering?
Technical product owner helps businesses in several ways. The role arises when companies need in-depth and extensive technical knowledge. 
TPOs role may seem straightforward since it is more focused purely on technicalities. However, they still have a unique job in enhancing and bringing great value to the organization. 
Article References:
[1] Software Development. Highsmith, J. and Cockburn, A. (2001). Agile software development: the business of innovation. Computer, 34(9), pp.120–127. 
[2] Product development. Griffin, A. (2002). Product development cycle time for business-to-business products. Industrial Marketing Management, 31(4). ‌