5 critical tech lead skills to excel in tech leadership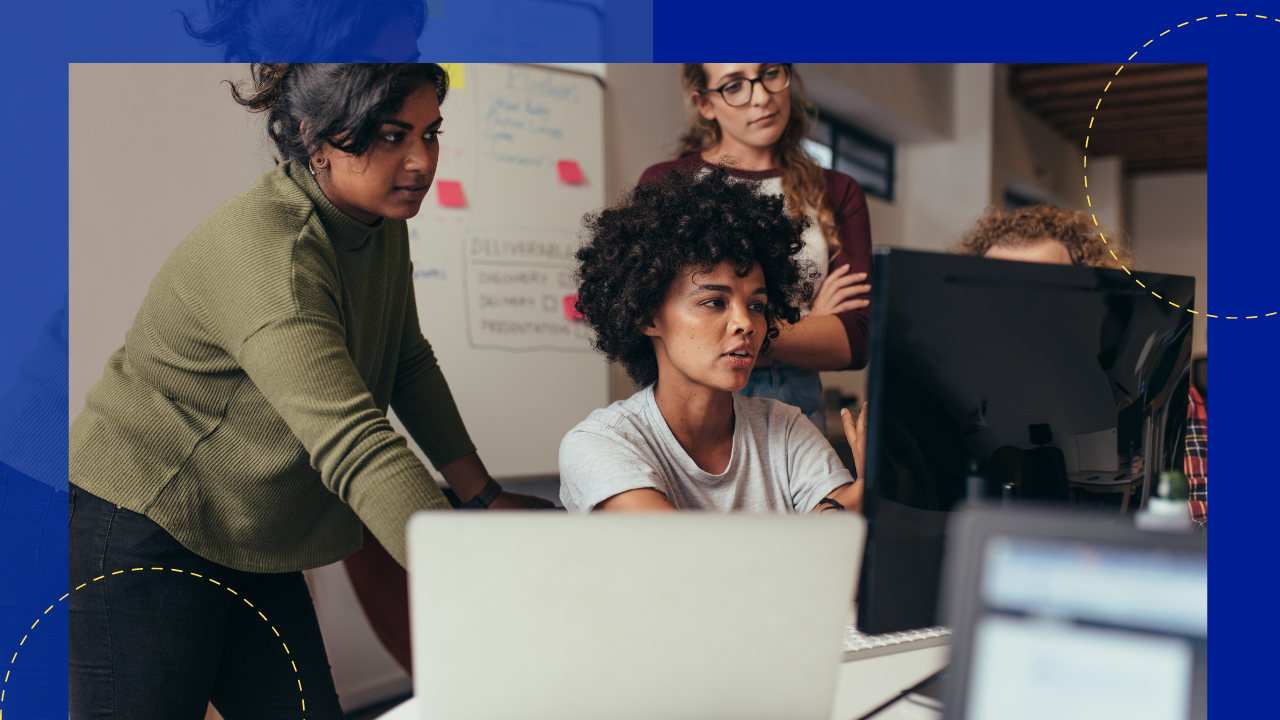 Tech leads are responsible for guiding and managing teams of developers, engineers, and other professionals in the field of technology.
Being a successful tech lead requires more than just technical prowess. It demands leadership skills, business acumen, and the ability to navigate complex challenges.
This article delves into the tech lead skills you need to excel in managing tech projects.
What is a tech lead?
A tech lead is an individual who takes charge of a team of software developers and engineers, guiding them in completing projects.
The role of a tech lead may vary depending on the organization. However, the primary responsibility is providing technical expertise, coordinating with stakeholders, and ensuring the timely delivery of high-quality software solutions.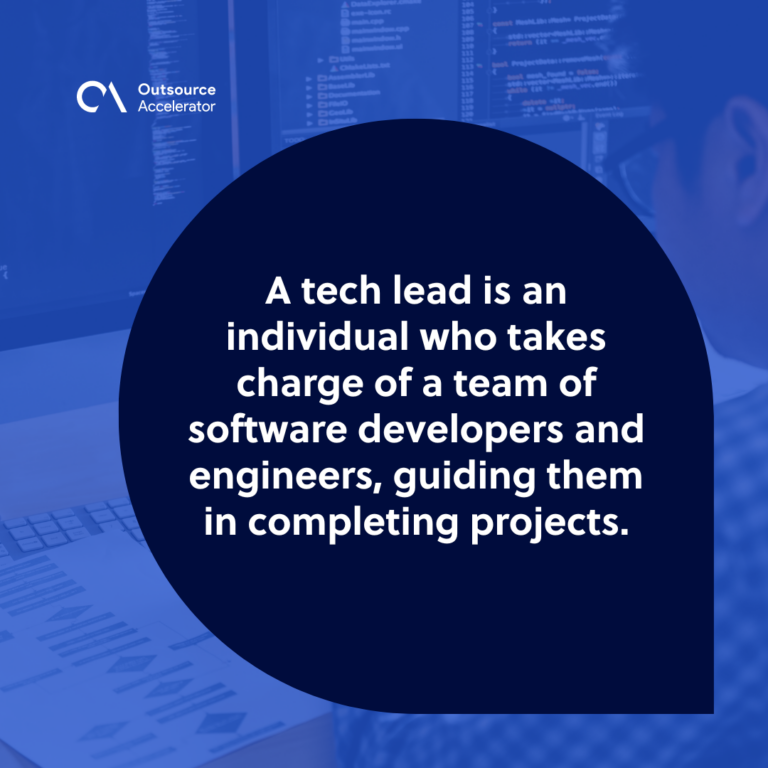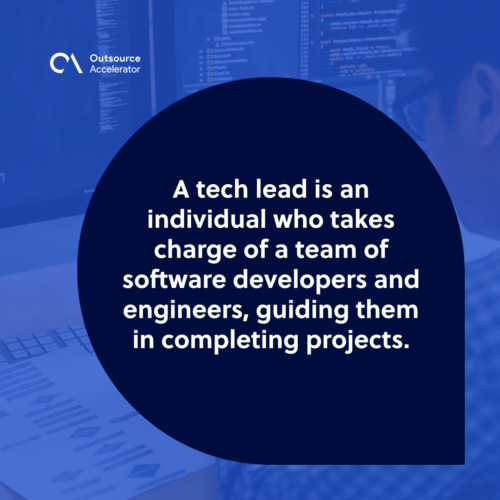 Tech lead vs. Team lead
A single person can perform both tech lead and team lead roles. While some use these terms interchangeably, tech lead and team lead have distinct duties and responsibilities.
A tech lead primarily focuses on the technical aspects of a project. They oversee the implementation of software architecture, make key technical decisions, and mentor team members with new tools and skill sets.
On the other hand, a team lead is responsible for managing the overall team dynamics. They are tasked with setting team goals, managing workload distribution, and facilitating collaboration.

Tech lead responsibilities
Tech leads carry various responsibilities to ensure the success of your team and the projects you undertake. Some of the key responsibilities include:
Leading the technical direction

. A tech lead is responsible for defining the

technical roadmap

and architecture for the project. They ensure that the process they follow is appropriate to the project's nature and vision.

Mentoring and coaching

. Tech leads help team members enhance their skills and grow professionally through coaching sessions.

Collaboration with stakeholders

. A tech lead is tasked to collaborate with team members and other departments to execute projects seamlessly.

Project monitoring

. Tech leads monitor the project to ensure it does not go overboard, whether budget or scope-wise.

Quality assurance

. Lastly, tech leads ensure software product

quality assurance

and delivery by conducting code reviews and thorough testing.
Tech lead skills to excel in tech leadership
Developing and refining key skills is important to excel in tech leadership. Here are five critical tech lead skills that can significantly enhance your effectiveness as a leader:
Technical expertise and knowledge
Having technical knowledge is a fundamental tech lead skill you should possess.
Being a tech lead requires a deep understanding of software development principles, coding languages, frameworks, and emerging technologies.
Your technical expertise will earn your team members' respect and enable you to make informed decisions and provide valuable guidance.
Suitable leadership style
Another tech lead skill you should hone is your ability to adapt a leadership style suitable for your team.
Every team can be led in particular ways. It's best to get to know your peers by interacting with them and matching your style according to their personalities, performance, and other aspects.
Additionally, practice active listening and foster open communication channels to build strong relationships with your team members and stakeholders.
Project management
Tech leads are experts in time and project management techniques. Planning, organizing, and prioritizing tasks will ensure efficient project execution.
Moreover, you should be able to identify and manage risks, allocate resources effectively, and adapt to changing project requirements.
Problem-solving
Tech leads often encounter complex technical problems and challenges. Therefore, honing your problem-solving and decision-making skills is crucial.
Analyzing situations, breaking down problems into manageable components, and making timely and well-informed decisions will greatly contribute to project success.
Building trust
Building a collaborative and high-performing team is one of the key responsibilities of a tech lead. This starts with building trust with the developers involved in the project.
Being one of the key tech lead skills, building trust with your peers can be developed over time. Start with encouraging teamwork and keeping your staff engaged.
Developing team trust and promoting a positive culture will help you establish unity within your team.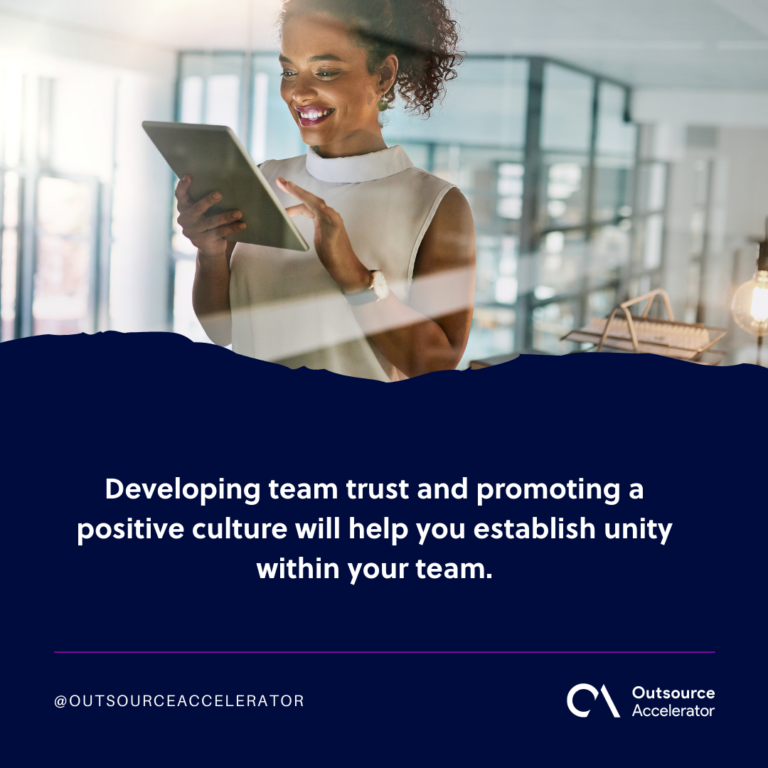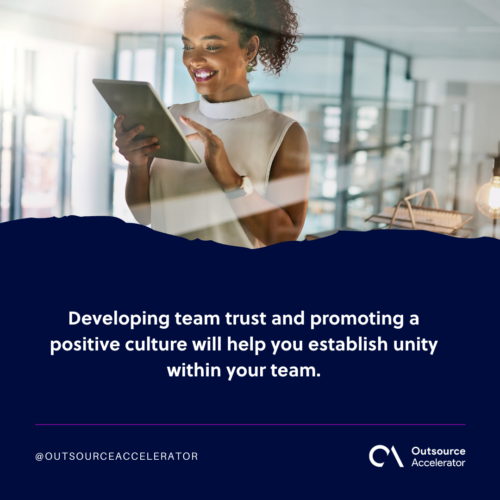 Best practices for improving your tech lead skills
You can improve your tech lead skills by applying the best practices in honing them:
Stay updated with industry trends, attend conferences, and join technical communities to learn and expand your knowledge.

Build professional relationships within the industry. Connect with other tech leads to gain insights, share experiences, and learn from each other.

Actively seek feedback from your team members and supervisors. Feedback can help you identify areas for improvement and enhance your leadership abilities.

Embrace the dynamic nature of the tech industry and be open to change. Encourage your team to adapt to new technologies, fostering a culture of innovation and growth.

Set a positive example for your team by demonstrating professionalism, integrity, and a strong work ethic.
Excelling in tech leadership requires technical expertise, leadership skills, and effective communication.
By developing critical tech lead skills and following best practices, you can empower your team, drive successful project outcomes, and establish yourself as a highly-competent tech lead.