Subcontracting: Unlocking benefits and finding the perfect partner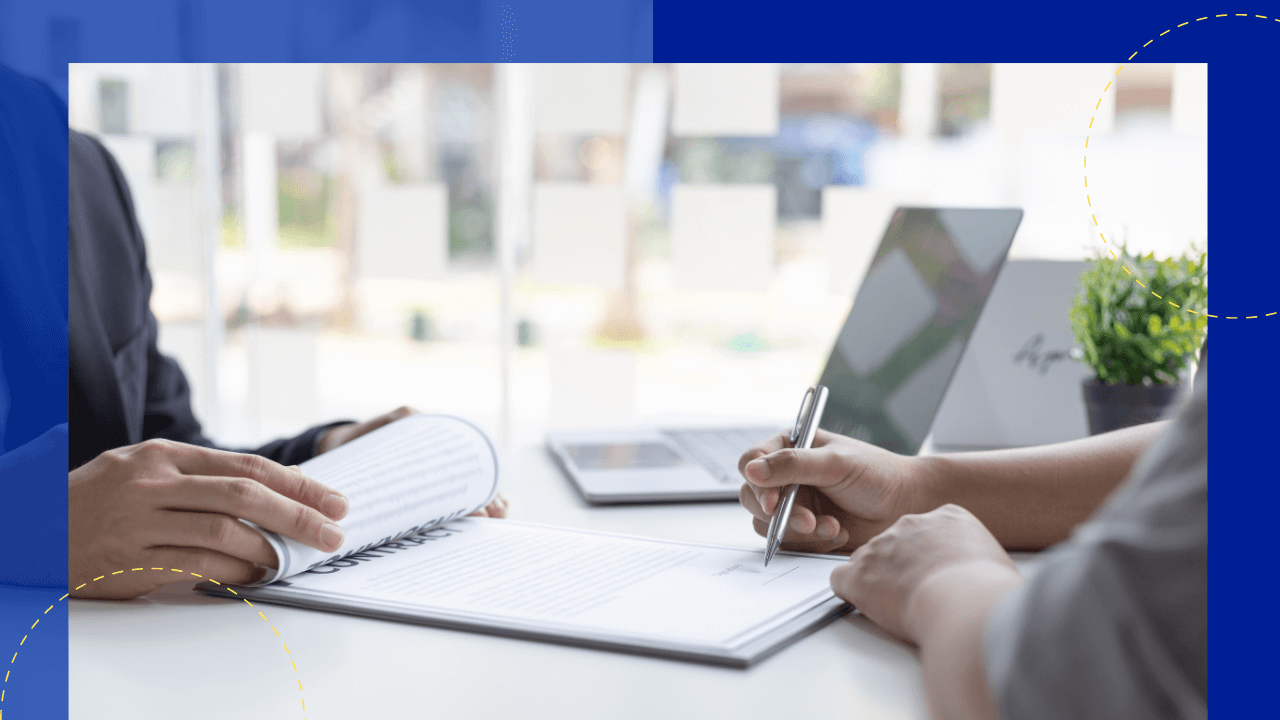 Picture your company as a vessel sailing towards unparalleled efficiency. Isn't it empowering? This can be made possible by entrusting non-core operations to external experts through subcontracting.
By harnessing the benefits of this business technique, you can drive your core capabilities to flourish and deliver exceptional outcomes.
Subcontracting sparks the birth of strategic partnerships—creating innovation and carving a competitive edge that sets your firm apart.
However, one thing to consider is finding the right subcontractor. This may be difficult if not addressed carefully.
In this blog post, we'll look at the benefits of subcontracting, how to identify the right subcontractor, and how to develop an effective subcontracting relationship.
Understanding these crucial characteristics will allow you to realize the full potential of this business endeavor.
What is subcontracting?
Subcontracting is a business strategy in which a corporation delegates or outsources certain duties, projects, or procedures to external parties.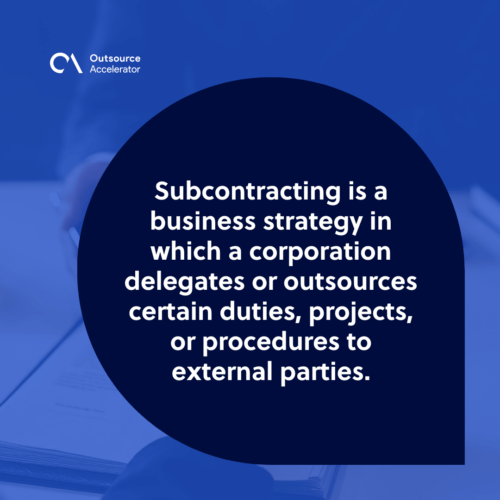 The primary goal of subcontracting is to improve operational efficiency by using other knowledge and resources. 
The general contractor contracts subcontractors. Individuals, small enterprises, and specialist corporations operating in diverse industries can all be subcontractors.
Subcontracting is common in industries with complicated projects, such as building and information technology.
Further, subcontracting is especially useful when firms have talent gaps, limited resources, or temporary projects.
Benefits of subcontracting
Embarking on the journey of subcontracting opens the doors to various benefits. It allows businesses to uncover cost savings, tap into specialized talents, embrace flexibility, and witness a surge in productivity.
To explain further, here are the benefits of subcontracting:
Cost savings and reduced overhead expenses
Subcontracting allows companies to avoid the costs of employing and training full-time staff by outsourcing specialized jobs.
Subcontractors are often responsible for their own equipment, facilities, and overhead expenditures. This relieves the principal firm of such costs.
Additionally, subcontracting enables organizations to grow their staff as needed, minimizing excessive fixed expenditures during low-demand periods.
Access to specialized skills and expertise
One of the most significant advantages of subcontracting is acquiring access to specific skills that may not be accessible in-house.
Subcontractors frequently have substantial expertise and understanding in their respective disciplines, helping them to produce high-quality work swiftly.
Businesses may execute complicated projects requiring unique technological know-how without spending on long-term training or recruitment efforts.
Flexibility and scalability
Subcontracting allows organizations to respond to changing market conditions and needs. Companies may scale up or down their operations by employing and disengaging subcontractors as needed.
This adaptability enables firms to easily handle shifting workloads without affecting core operations or incurring unnecessary expenditures.
Subcontracting also allows organizations to adapt rapidly to market possibilities or unexpected project requirements.
Increased efficiency and productivity
As mentioned, companies can increase their efficiency and production by outsourcing non-core operations to subcontractors.
Subcontractors are often subject matter specialists who can produce high-quality work within agreed-upon schedules. This results in shorter turnaround times, fewer mistakes, and better quality control.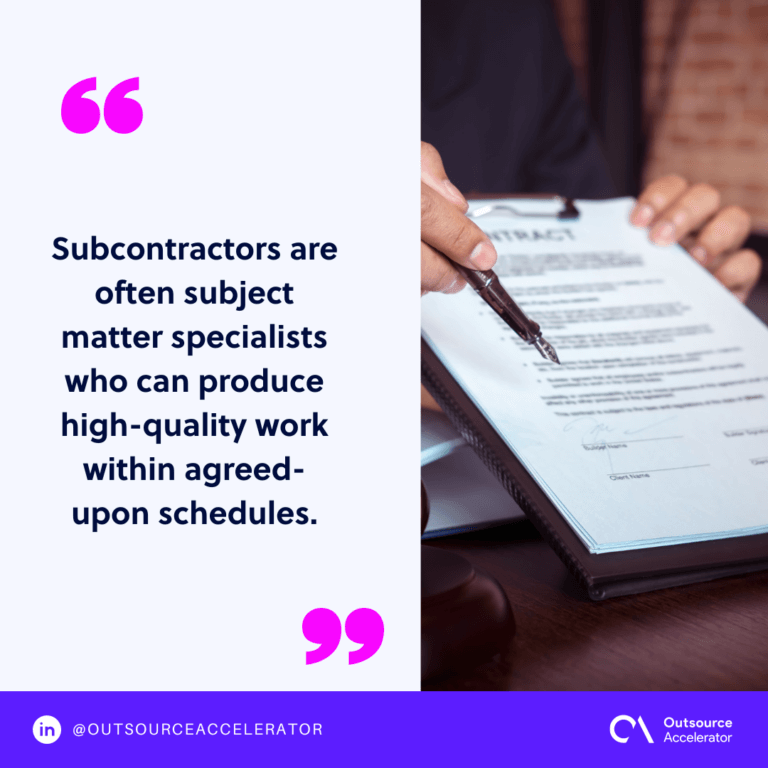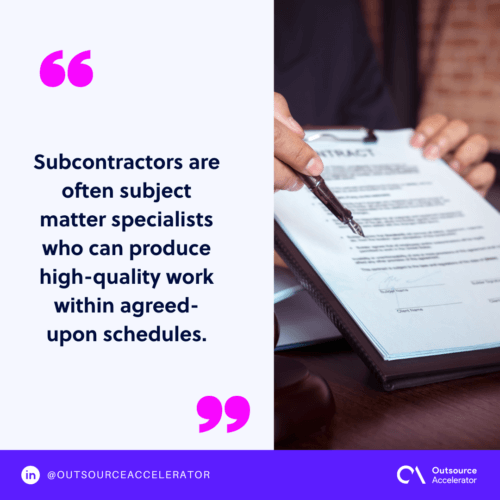 How to find the right subcontractor
Finding the ideal subcontractor needs serious thought and extensive assessment. Here are some crucial strategies to help you choose the ideal subcontracting partner:
Identify the specific requirements of your firm
Before searching for a subcontractor, define the tasks or projects you wish to outsource. Determine the skills, experience, and resources required to complete those tasks successfully. 
Understanding your firm's needs will enable you to evaluate potential subcontractors more effectively. 
Conduct thorough research and due diligence
Research is crucial when selecting a subcontractor. You may do the following initiatives:
Seek recommendations from colleagues or industry contacts

Explore online platforms

Review case studies or portfolios of potential subcontractors

Consider their expertise, track record, and reputation
Suppose you found someone with a pleasing portfolio; you should inquire about the talent's methodologies and quality assurance procedures during recruitment. Look for evidence of successful past initiatives.
The result of this thorough review can assist you in knowing if the potential subcontractor is the right person to hire for your project.
Establishing effective subcontracting relationship
Suppose you have already hired the potential talent; you should now establish effective subcontracting relationships.
Here are some key steps to follow:
Clearly define the scope of work and deliverables
Ensure the subcontractor understands the exact scope of work, deliverables, and desired outcomes from the start.
Document this information in a complete agreement to avoid later disputes, misunderstandings, or arguments. This document should be reviewed and updated regularly as the project changes.
Set realistic expectations and deadlines
Set reasonable expectations for project timetables, milestones, and deliverables.
Collaborate with the subcontractor to set mutually agreed-upon timeframes following your company objectives.
Clear communication and regular updates will aid in efficiently maintaining transparency throughout the project.
Adopt updated collaboration strategies
Utilize cutting-edge collaboration tools and technology to ensure smooth communication and project management.
Lay down essential project management platforms like:
Project management software

Cloud-based document sharing

Video conferencing
These platforms can expedite interactions and promote successful collaboration between your team and the subcontractor.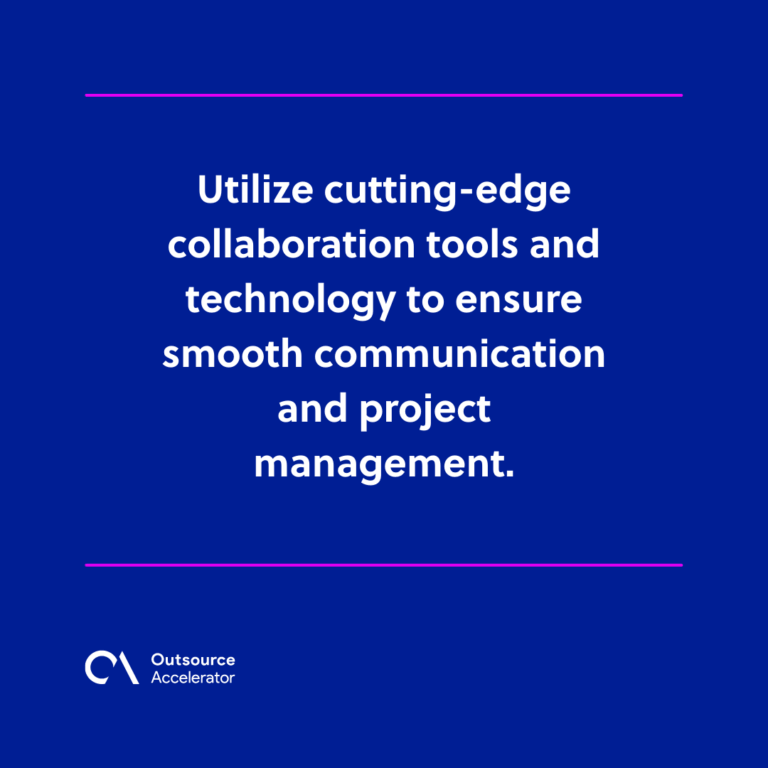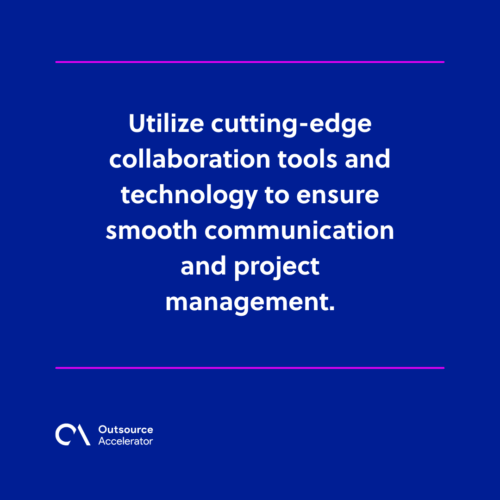 Monitor and manage the subcontractor's performance
Monitor the progress and performance of the subcontractor regularly to ensure adherence to quality standards and schedules through effective KPI methods.
To preserve a positive working relationship, provide constructive criticism and resolve problems immediately.
Maximize your firm's efficiency by subcontracting
Your company may achieve tremendous efficiency by leveraging subcontracting as a business technique. This is because subcontracting encourages strategic alliances, potentially leading to creative solutions and competitive benefits.
By doing this strategy to non-core operations, you transform your company into a business that can adjust quickly to changing business demands easily.