Key startup metrics for businesses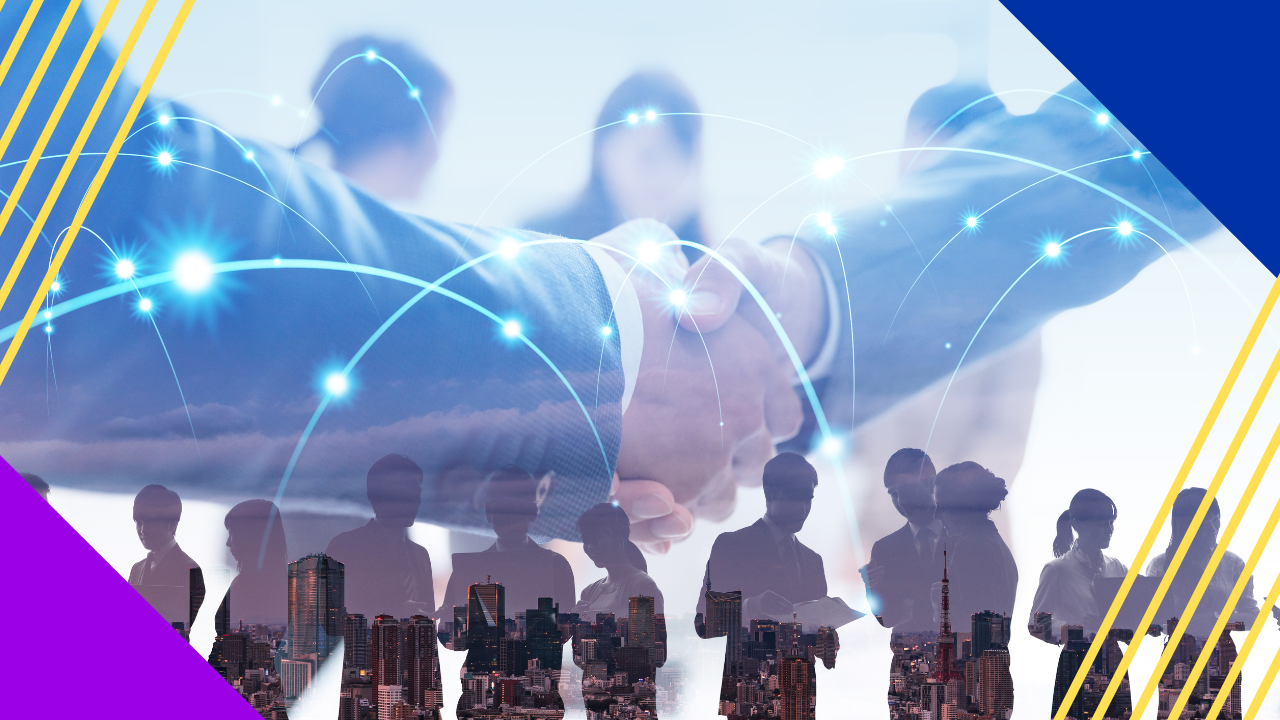 Key startup metrics for businesses
There are many ways to ensure success in any new endeavor. Knowing what works, what doesn't, and what needs to be improved are keys to doing well in any pursuit.
This advice holds true not only in people's personal lives but also in startup businesses.
When properly used, data can pave the way for the success of companies. However, businesses must identify what they need to measure in the first place.
This is where startup metrics come into play. As a starting point, business owners need to know the right metrics to be measured, how to measure them, and how to make them helpful in growing their business. 
Startup metrics defined
Establishing a startup company seems like an exciting journey, but it has some unappealing aspects. Keeping an eye on what's working and what isn't – arguably among the most crucial parts of running businesses – can be very challenging.
Startup metrics are just like Key Performance Indicators (KPIs) — they help measure the worth and success of a business. 
They are used to identify strategies for increasing sales, achieving long-term financial stability, and measuring business objectives and development progress.  Businesses also use startup metrics to identify the techniques that don't work, need to be modified, or be changed entirely. 
Startup metrics provide business owners with a sense of direction and a higher-level overview. These things help keep startup owners from expending efforts and resources into deadends and fruitless projects.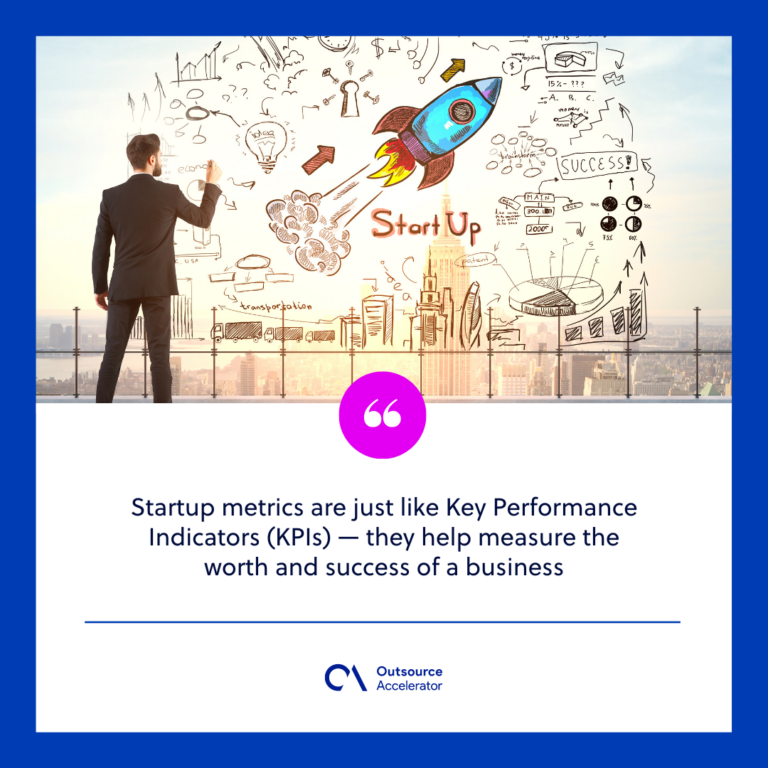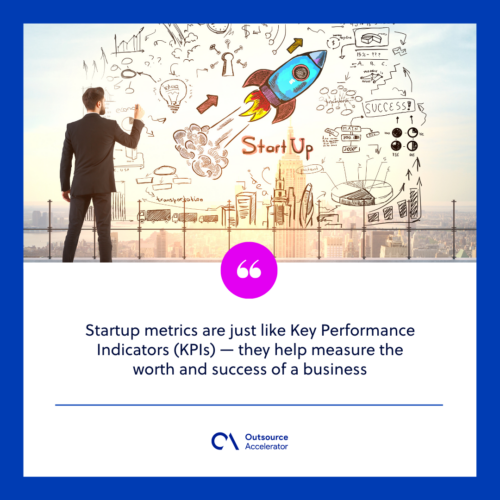 Why it's important to measure startup metrics
Startup metrics provide company owners with valuable insights into their business's performance relative to their objectives.
Here are other concrete reasons why startup metrics are essential:
Track growth
Startup businesses can forecast future growth by using key performance indicators to gauge their recent progress.
To assess the rate at which they might increase throughout the forthcoming sales season, they may examine their most recent cash flow statements and monthly burn value.
Identify areas of improvement
Startup metrics help new businesses identify areas where their business model needs work.
For instance, if a company realizes it has a short runway, its employees may organize campaigns and fundraisers to extend its runway and strengthen growth for longer.
Provide sales insights to investors
Gaining investors is crucial for new businesses as it allows them to grow and increase their budget. Investors can assess a startup's financial projections using the startup metrics and decide whether or not to invest in it.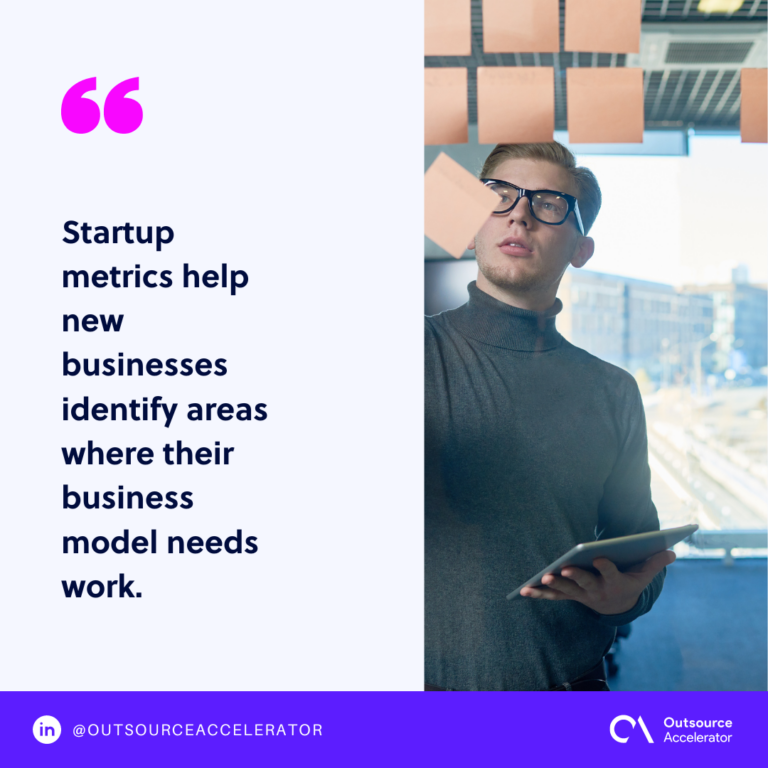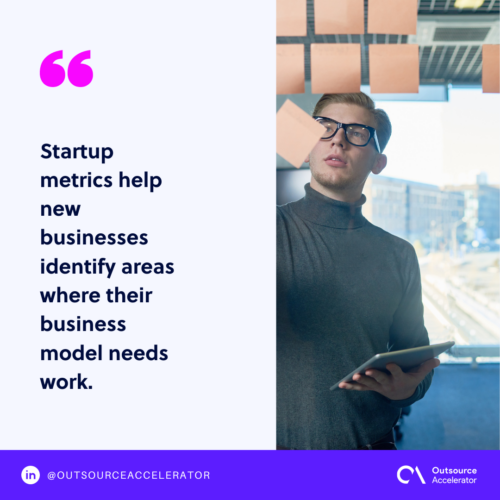 Key startup metrics to measure
Startup metrics are usually based on the business model, as it helps determine which are the important metrics for the company. 
While the business model dictates the important metrics, there are some numbers that are important to all business models. 
Customer acquisition cost (CAC)
CAC is the price of getting a new customer. Since businesses generate income through customers, this is one of the most critical growth indicators for startups. 
Convincing customers to patronize a new brand and buy its products can be expensive, particularly for startups. That's why business owners must ensure the money they spend on marketing efforts will be worth every dollar.
Marketing campaigns aren't likely to increase revenues in a short time. Thus, startup owners' must ask themselves how long they can sustain a loss before it begins turning in profits.  
Customer retention rate
Business owners should not become fixated on only getting new clients. While customer acquisition is great, customer retention is also exceptional. Taking care of loyal customers should also be prioritized; otherwise, they will soon feel neglected and more likely to shop elsewhere. 
Consider the CAC and how much it costs to acquire a new customer—neglecting them just to continue spending money on hooking new clients sounds wasteful.
Monthly recurring revenue
This metric measures the monthly revenue of a business's active customers. Monthly recurring revenues are crucial for startups as it gauges their direction based on their profitability.
Measuring a business's profitability varies with every business because it relies on its products and services and whether there are other costs or discounts (e.g., discounts for advance payment, early bird promo).
Still, startup owners need to check this number regularly.
Monthly burn
A startup's burn rate shows how quickly money is being spent (negative cash flow). This indicator aids in determining the cash runway of the business. 
Startup owners can then choose whether to reduce or increase spending on activities such as marketing campaigns. It is essential to regularly review the burn rate to look for leaks or other signs that the company is spending money on unnecessary engagements.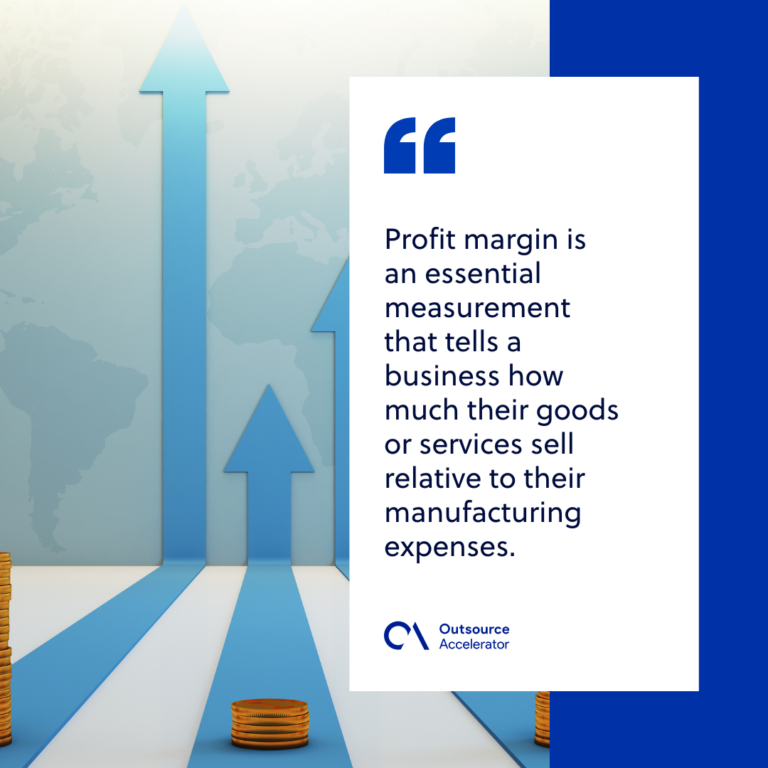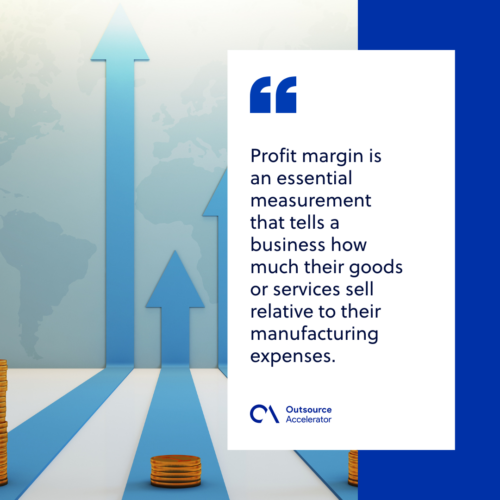 Runway
Cash runway is a startup metric that business owners can't ignore. This measure helps estimate the duration of a business's financial resources – in other words, how long its capital will last. In turn, it allows business owners to decide whether to increase their fundraising efforts, cut costs, or develop a better sales plan.
Determining the cash runway is easy – just divide the cash balance by the monthly burn rate. To get a better picture of the company's cash flow, keep in mind that tracking the sales pipeline along with the cash runway is preferable.
Profit margin
Profit margin is an essential measurement that tells a business how much their goods or services sell relative to their manufacturing expenses. It aids in a company's long-term sustainability and growth assessment and provides information on its return on investment. 
A startup's increased revenue or high-profit margin may result in a shorter time for CAC recovery. For instance, if a business manufactures a product for $200 and sells it to clients for $800, its profit margin is $600.
Slower growth may allow business owners to monitor every step their startup company takes and identify what needs to change to achieve success.