Starlink Philippines update: Latest news, prices, and details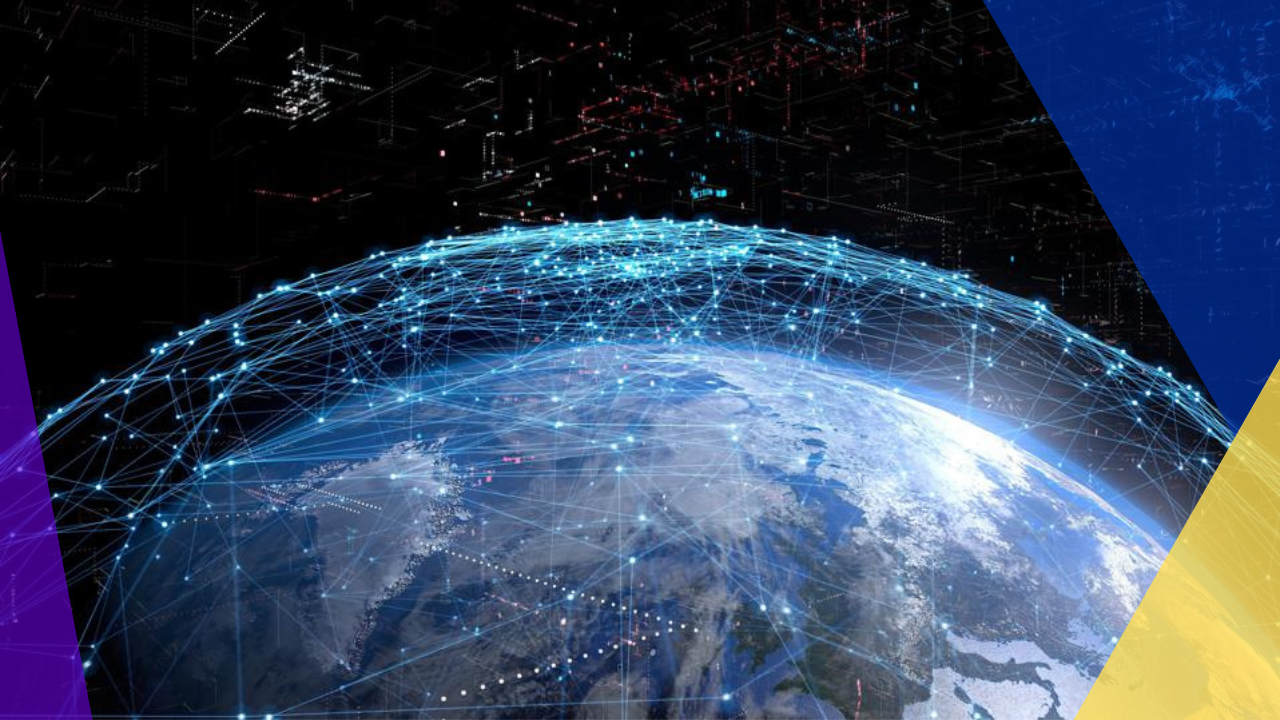 Starlink is a satellite internet provider operated by controversial billionaire Elon Musk through his Space Exploration Technologies Corp. (SpaceX). 
Starlink, Musk's internet from space venture was set to enter the Philippine market and compete with other providers in December of 2022.
The move was anticipated as a welcome change by many in the country, particularly those in the IT industry. 
With the initial hit of the COVID-19 pandemic in 2020, the Philippines' lackluster internet and telecommunications infrastructures were once again put in the spotlight.
The rise of online jobs and remote work setups emphasized the need for better internet services in the country.
To this end, the Philippines' Department of Information and Communications Technology (DICT) tapped Musk's SpaceX to help solve the country's internet connectivity woes.
The DICT met with SpaceX officials in November of 2021 to discuss the possibility of Starlink Philippines – a Philippine-registered company that will be a wholly-owned subsidiary of SpaceX.
However, developments necessitated the company's Philippine debut to be moved to the first quarter of 2023.

About Starlink
Starlink is a satellite constellation-based internet provider operated by SpaceX.
It's both a division within SpaceX and the name of the company's growing network of artificial satellites orbiting the Earth.
In contrast with other internet providers that rely on cable technology (e.g., fiber optics), Starlink utilizes low-orbiting satellites and radio signals to transmit internet data to its users.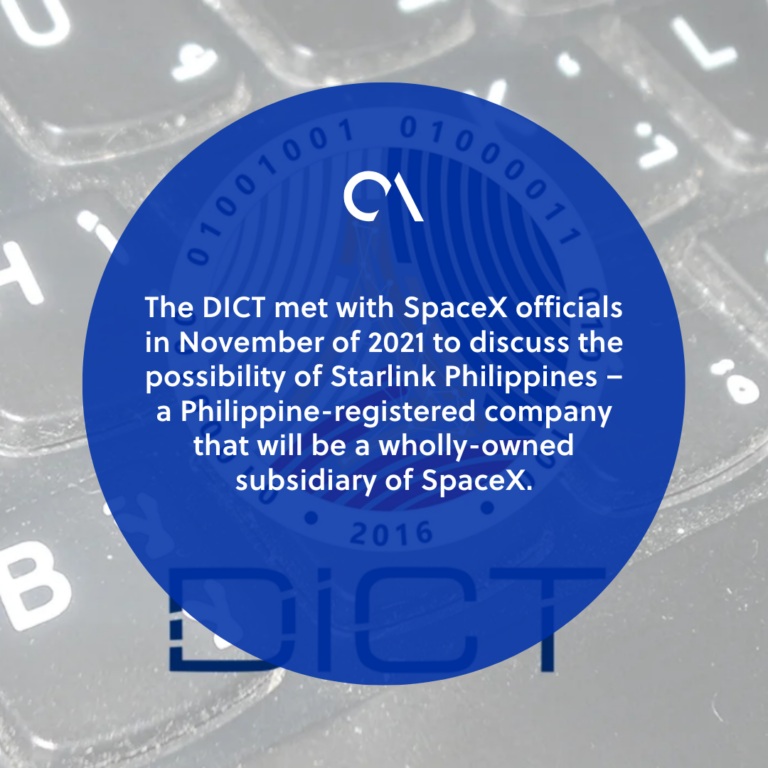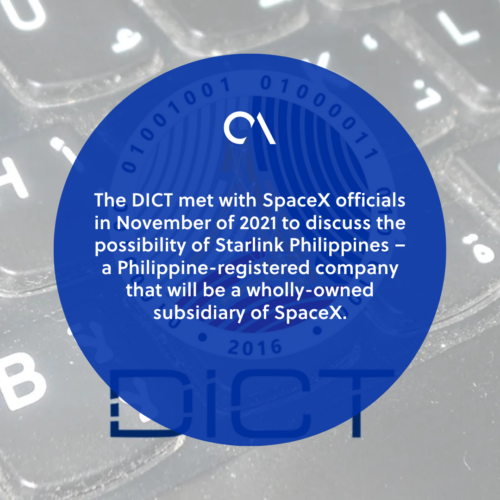 However, Starlink isn't the only internet provider to use the space's vacuum for internet data transmission.
Other companies, such as Viasat, Amazon, OneWeb, and HughesNet, have also been on the scene for quite some time.
What makes Starlink different from other satellite internet providers is its use of thousands of small satellites instead of several large ones.
Despite being less cost-effective than large satellites, Starlink is able to use its fleet of small satellites thanks to being a part of SpaceX, an aerospace company.
Starlink Philippines
Starlink Philippines is the Philippine government's hope for providing internet access to the country's far-flung areas.
With Starlink's Low Earth Orbit (LEO) satellites, remote areas previously unreachable by existing telecommunication infrastructures can now be connected to the internet.
Starlink's connectivity can reach a download speed of over 200 Mbps with latency as low as 20.
DICT Secretary Ivan John Uy hailed this as "game change changing technologies … perfect for our archipelago [the Philippines] … and will definitely significantly bridge the digital divide that plagues many countries … like ours that are divided by large swatches of water."
Starlink was supposed to enter the Philippine market by December 2022. However, its entry date was moved to the first quarter of 2023 due to delays caused by the launching of Starlink's over 4,000 satellites.
Rebecca Hunter, SpaceX's Senior Manager for Government Affairs, announced back in July that the company would be selling SpaceX satellite dishes to the Philippines by December.
Business tycoon Henry Sy Jr.'s Laguna-based DataLake Inc. is among the third-party providers eyed by SpaceX to resell and deploy the company's services in the Philippines.
Should it push through, the Philippines will be the first country in Southeast Asia to avail of SpaceX's services.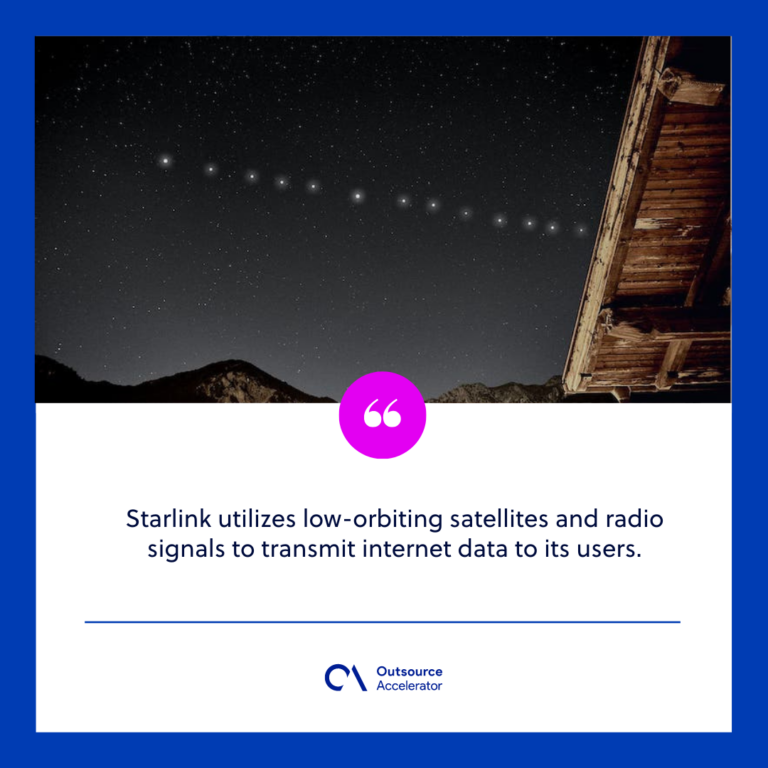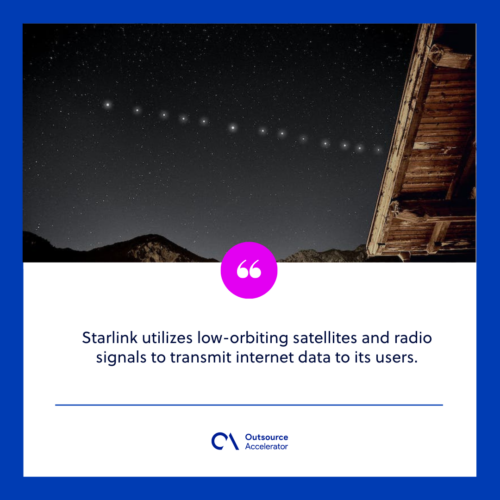 Starlink Philippines prices
Understandably, Starlink's space-based internet doesn't come cheap.
SpaceX offers its equipment at USD 599 or Php 33,482 per unit – a hefty sum, especially for people in remote areas.
Meanwhile, its internet connectivity service is pegged at USD 99 or Php 5,535 monthly – not a cheap price either.
The DICT assured that the government would shoulder the costs for connecting residents of remote areas to Starlink. These communities would then be monitored until such time that their collective income goes up and the expenses can be passed on to them.
Yugatech, the Philippines' largest and oldest tech site, also shared pricing schemes shared by one of the site's readers.
These prices aren't the same as those with the government's deal with SpaceX but are intended for businesses and shipping lines.
Starlink Enterprise KIT
Php 176,176 (starter kit plus taxes)
Php 3,824 (Data Lake and local handling fees)
Php 21,600 (VAT)
TOTAL: Php 201,600
Starlink Maritime KIT
Php 644,376.99 (starter kit plus taxes)
Php 5,624 (Data Lake and local handling fees)
Php 78,000 (VAT)
TOTAL: Php 728,000
It's worth noting that the prices quoted above are not inclusive of installation service fees and travel costs for the technicians who install the equipment.
[February 22, 2023] Starlink updates – now available
On February 22, Elon Musk's SpaceX announced that its satellite internet service, Starlink, is now live in the Philippines. But there is no official announcement yet on the actual launch of the service and the release of Starlink kits.
Further, users can now go to Starlink's website to check the availability of the satellite internet service in their area.
Upon inputting the address, the order form will show the price that users will have to pay. If you're ordering around the Ortigas, Pasig area, you will be asked to pay PHP2,700/month for service and PHP29,320 for hardware.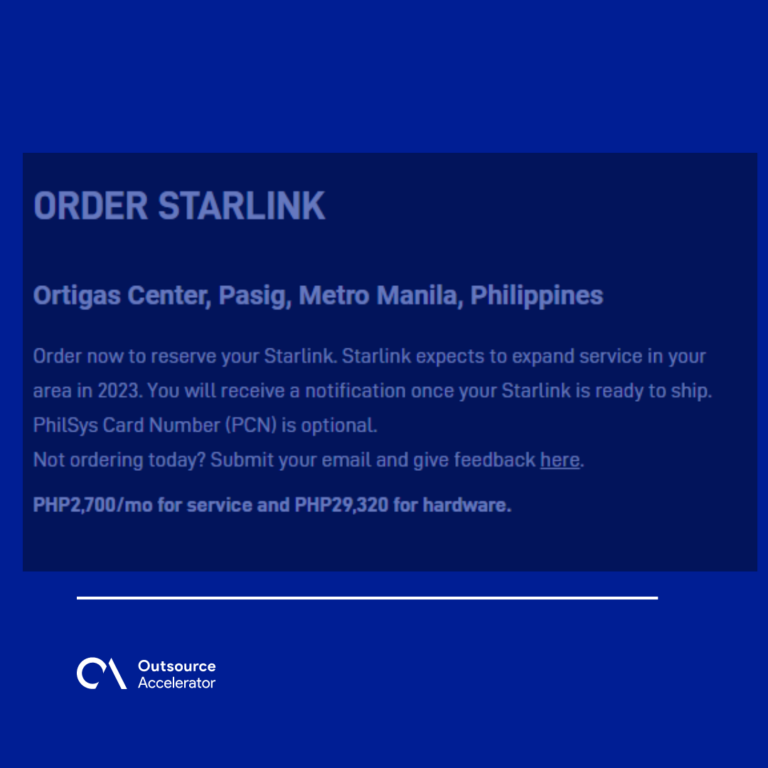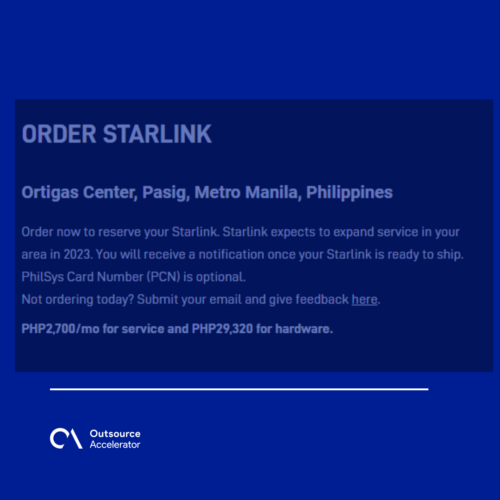 Starlink was supposed to enter the Philippines in December 2022, but faced some delays. Now, the Philippines is the first country in Southeast Asia to welcome Musk's high-speed satellite internet venture.
[We will update this article as soon as we get further updates from Starlink…]
Starlink and the need for healthy market competition
As with other businesses, competition breeds innovation.
The advent of Starlink Philippines will be sure to ruffle the feathers of market competition.
The possibility of having their patrons swayed by a new provider can serve as an incentive for local providers to improve their services.
Even now, Pangilinan-led telco provider Smart Communications Inc. has turned to Omnispace, a Washington-based internet service provider. It aims to explore the feasibility of space-based 5G internet connectivity for Smart network subscribers.