11 Reasons why Arcanys is Australia's preferred choice for software development outsourcing in the Philippines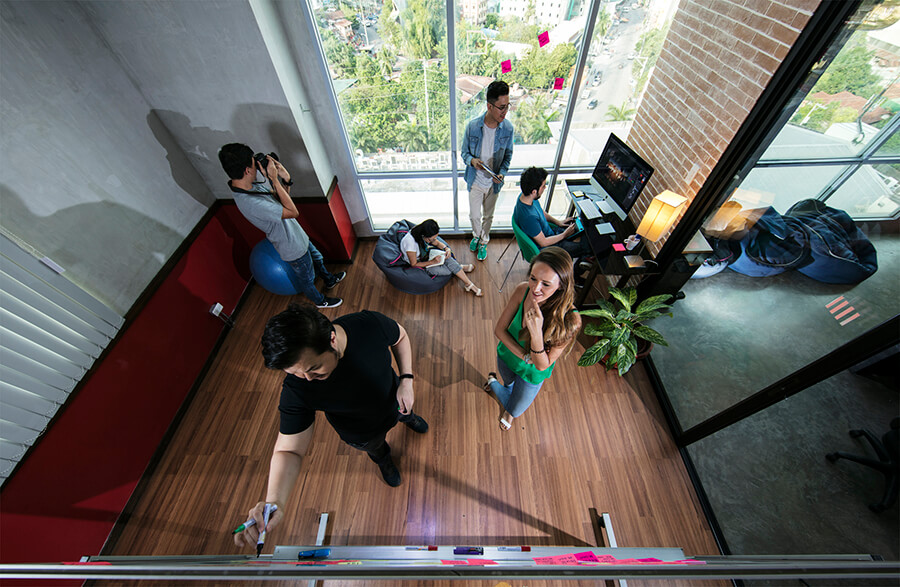 Over the years, the Arcanys team has successfully handled a large number of projects for funded startups and established businesses, and collaborated with many Australian entrepreneurs looking for a solid strategic partner. How have we managed to do so? Well, we actually have no top secret recipes, but we believe these 10 reasons make us a perfect match with Australian businesses.
1. We're closer than you think.
Cultural fit. The Philippines is one of the closest countries to Australia and has adopted many customs, beliefs, and pop culture of most western nations, unlike other Southeast Asian countries. The youngest generation in the Philippines grew up learning English and being immersed in Western influences, increasing their language proficiency and cultural affinity even more. In fact, most Filipinos are near-native English speakers, and their speech comes with a neutral accent, which many businesses often struggle to find when outsourcing in other countries.
2. There is little to no time difference.
It's only a few hours away by plane—direct to Manila. As a matter of fact, Australia and the Philippines have 0 to 2 hours difference between them, depending on which state or territory you are. And we can work almost round the clock in complete sync. Although, 4 hours of work every day would already be more than enough for a successful collaboration with the appropriate processes in place.
3. We know how you work and what you want.
Arcanys has Swiss founders and an on-site team of expats, and we have had many successful partnerships with Australian businesses. For instance, you can check this article RegisterNow + Payment Logic: Why they dove in confidently with Arcanys to build their offshore software development team on how we've forged an overall favorable alliance with two promising Australian startups. And of course, with several years of experience building and managing IT companies, we at Arcanys also bring and implement standard international best practices and processes, transparency, and great attention to details into all the projects we undertake.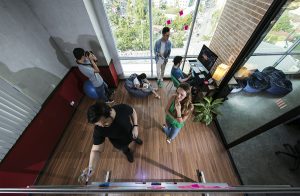 4. We have real talents.
We only hire team players that are passionate about their work. And since Arcanys puts a lot of effort into finding the right people, we equally strive to keep them. Moreover, we regularly offer our employees incentivized training to learn the latest cutting-edge technologies. On top of that, we boast a strong retention rate, which is probably because of our meticulous and unique process of attracting and retaining great people.
5. We don't cut corners.
We're not all things to all people. We specialize in technical team extensions and custom software development projects, and we do it well. In fact, we deliver great outcomes without hidden costs or excuses.
And in addition to regular reporting, we utilize a dynamic way to manage projects with Agile Software Development methodologies such as Scrum, Kanban, or XP-practices. Moreover, we use top-of-the-line Atlassian project and code management tools such as Jira, Greenhopper, Bitbucket—to name a few. We also have Project Coordinators who can help with requirements and specifications, project planning, follow-up communications, and sometimes architectural guidance as well.
6. We've built (and keep building) a strong company culture.
We strive to create a great working environment that offers not only skill-based compensation and challenging projects, but also other amazing perks to keep the team motivated. We offer extensive opportunities for personal and professional development to all employees such as on-site boxing or yoga classes, team beach outings, VR equipment in the gaming room, free lunches, free gym membership, and other benefits such as healthcare for the entire family.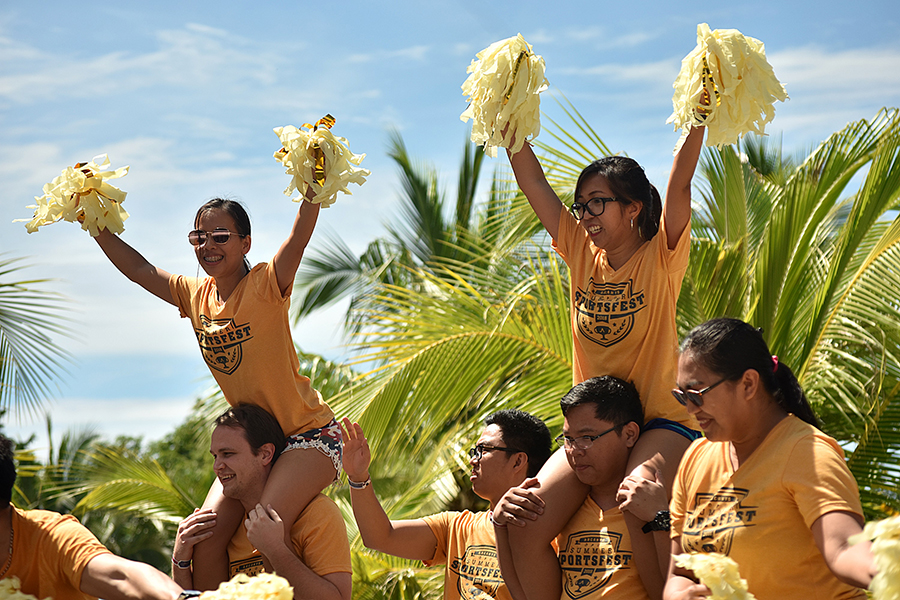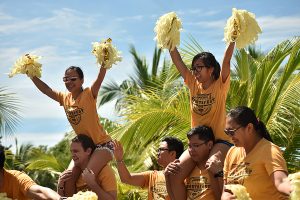 7. We lead with transparency and clear communication.
We have not only excellent English speakers and well-oiled processes and reporting systems, but also an innovative management style. All these enable us to maintain seamless, transparent communication with clients—as though everything's getting done right in your own office.
8. We're approachable, flexible, and fast.
We have significant experience not only in building tech teams from scratch but also in easily ramping them up or down whenever necessary. And with our in-house recruitment specialists, we maintain a diverse pool of talented programmers who are ready to be deployed as needed. Lastly, since we've worked with several startups before, we know the importance of starting quickly and using time efficiently.
9. We have an exceptional track record.
We have been working in IT outsourcing for quite some time. In fact, as software engineering specialists since 2010, we've been trusted by several hundreds of entrepreneurs from all over the globe. We've built (and continue to do so) robust custom web and mobile solutions that efficiently address every aspect of our clients' technical business needs, no matter how complex they may be.
By partnering with valued businesses, including large organizations such as L'Oréal, General Electric, and BNP Paribas, we have become highly proficient in developing custom software solutions and building dedicated technical teams. Over the years, we have sharpened our tech expertise and increased our knowledge in machine learning, augmented reality, and data science. We have also expanded our range of services, to give our clients a more extensive offer and make their lives as comfortable as possible with AWS monitoring, QA and software testing, UX/UI design, customer service, and virtual assistance.
10. We provide you a dependable dedicated tech team.
Our team consists of mostly Filipino and Western professionals who know the value of hard work and take great pride in what they do. And with their positive work attitude and reliability, as well as innate service-oriented culture and work ethics, they consistently provide clients with world-class service. Not only that, at Arcanys, we effectively retain our employees by making sure they're always happy working for us. How? We take care of them and offer them various benefits. And we know they're happy because they recommend us to their friends. In fact, almost half of our new hires are employee referrals.
11. You get to explore cost-efficient strategies and can reinvest your savings.
In outsourcing, we not only offer the best value for money but also deliver outstanding results, enabling you to incorporate sufficient resources without going over the budget. And most importantly, we help you do things the way you want to do them.
More importantly, we only take projects we believe in, so we don't hesitate to invest our time and resources to them. We always strive for excellence in everything we do–after all, if you're going to do something, then you might as well do it right and do it well. Don't you think?
What about you? What are you looking for in a tech partner? Feel free to reach out and start a conversation!
This was originally published in Arcanys website.