10 popular software developer certifications in 2023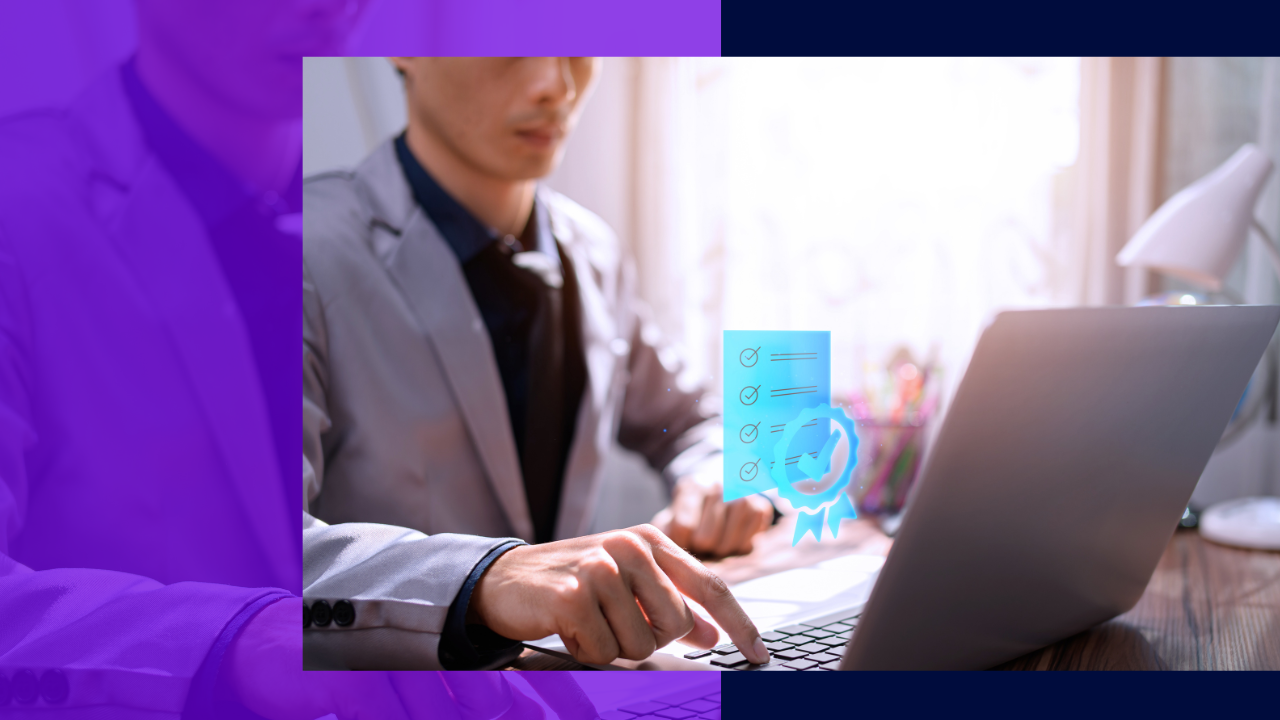 List of in-demand software developer certifications
The field of software development is continuously growing. That's why professionals seek ways to stand out from the competition and prove their expertise. 
One effective way to do so is by obtaining software developer certifications. Statista reports 87% of IT professionals worldwide have at least one certification.
Certifications validate a developer's skills and knowledge in specific programming languages, technologies, and platforms. These credentials help companies find fitting talent that can enhance their work operations. 
In this article, we'll delve into the ten popular software developer certifications businesses must be aware of.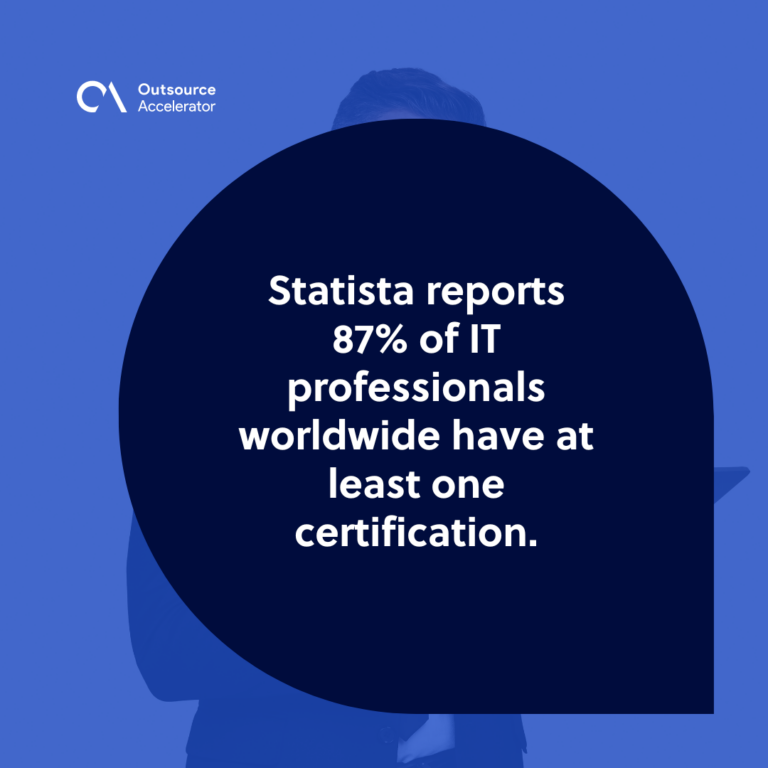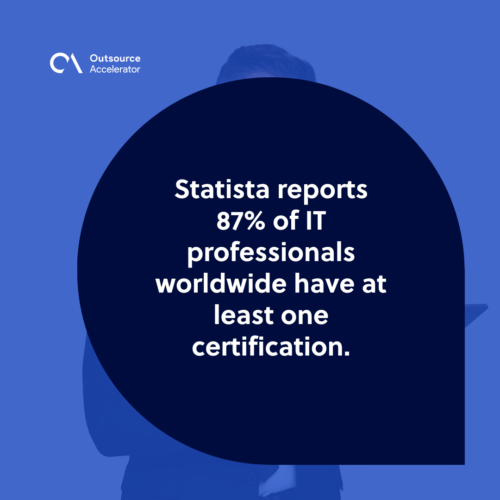 What are software developer certifications?
Software developer certifications are credentials that demonstrate one's proficiency in specific programming languages, technologies, or platforms. 
Certifications are typically earned by passing an examination that tests the candidate's understanding of the subject matter. 
By obtaining a software developer certification, workers can enhance their credibility and increase their chances of landing rewarding job opportunities. In turn, companies can identify and recruit certified talents.
Benefits of software developer certifications
Software developer certifications offer several advantages. This makes them an important consideration when hiring or collaborating with software developers. 
Here are some key advantages that software developer certifications can provide to businesses:
Quality assurance

. Certified software developers have

validated skills

and knowledge. This ensures you work with those who have undergone rigorous training and demonstrated expertise.

Efficient project development

. Certified developers work more efficiently and effectively, resulting in faster project development and delivery.

Expertise in specific technologies.

Certifications indicate specialized knowledge in specific technologies or platforms. This means certified professionals can bring deep insights and best practices to the table.

Lower development costs

. A certified software developer follows industry best practices. They know how to work while reducing errors and inefficient code. This eventually leads to cost savings.

Streamlined collaboration

. Developers with the same certifications can communicate effectively, align their approaches, and work together seamlessly.

Staying updated with industry standards

. Certifications require staying up-to-date with industry trends, ensuring knowledge of the latest advancements.

Improved client confidence

. Certified developers provide recognized standards of expertise. This helps build client confidence and trust.
10 popular software developer certifications 
Here are the ten popular software developer certifications to look out for:
Microsoft Azure has become a leading platform for cloud-based development. Especially as cloud computing continues to gain prominence.
The Microsoft Certified: Azure Developer Associate certification validates one's expertise in designing, building, and maintaining cloud solutions on the Azure platform. 
This certification also demonstrates Azure services, data storage, security, and deployment expertise.
Java remains one of the most universal programming languages. Particularly in enterprise-level applications. 
The Oracle Certified Professional, Java SE Programmer certification shows skill in Java programming language essentials and object-oriented programming concepts. 
This certification is recognized globally and it is highly valued by organizations looking for skilled Java developers.
Amazon Web Services (AWS) is among the top cloud services platforms with a strong demand for skilled developers. 
The AWS Certified Developer – Associate certification endorses a designer's ability to develop and maintain AWS applications. It also confirms the understanding of core AWS services and proficiency in deploying and debugging cloud-based applications. 
Google Cloud is gaining popularity as a cloud computing platform. And the demand for developers with expertise in its technologies is increasing. 
The Google Professional Cloud Developer certification affirms someone's proficiency in developing, deploying, and maintaining applications on the Google Cloud Platform (GCP).
It covers application architecture, data storage, security, and integration with other GCP services.
The Salesforce Certified Platform Developer certification targets developers building applications on the Salesforce platform. It confirms one's knowledge of Apex and Visualforce programming and Lightning Component framework. 
This certification is valuable when customizing and extending Salesforce to meet business requirements.
Cisco is well-known for its networking technologies. But they have also recognized the importance of software development skills in networking. 
The Cisco Certified Network Professional (CCNP) – DevNet certification is designed for network professionals transitioning to software development roles. 
It demonstrates proficiency in developing and maintaining applications that utilize Cisco platforms and application programming interfaces (APIs).
The CompTIA A+ certification is a widely recognized entry-level certification for IT professionals. 
It is not solely focused on software development. But it covers essential hardware, operating systems, networking, and security knowledge and skills.
This certification is valuable for aspiring software developers looking to start their careers and gain credibility in the IT industry.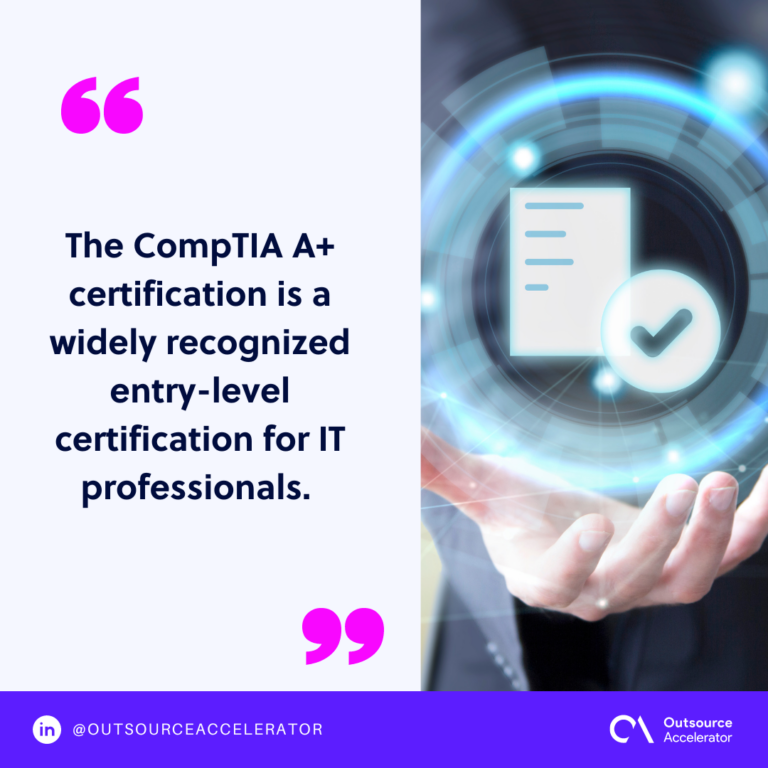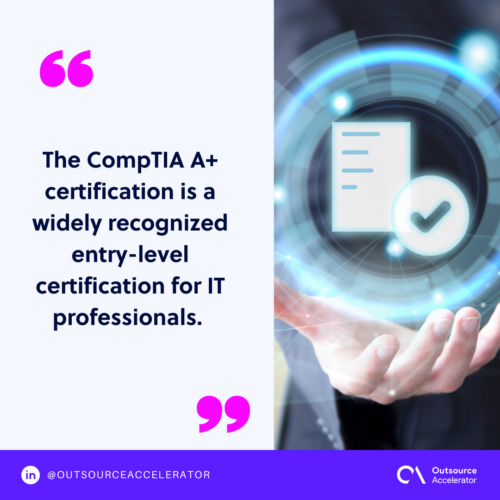 The Red Hat Certified Engineer (RHCE) certification verifies the skills of Linux system administrators. This includes checking their proficiency in deploying and managing Red Hat Enterprise Linux applications. 
This certification demonstrates a developer's understanding of Linux environments, command-line usage, and system administration tasks.
The CIW Web Development Professional certification is aimed at professionals seeking comprehensive knowledge of web development technologies. These can include HTML5, CSS, JavaScript, and databases. 
It covers web design principles, development tools, and techniques required to build and maintain high-quality web applications.

The Scrum Alliance Certified Scrum Developer (CSD) certification is for software developers in Agile development environments. It emphasizes the use of Scrum principles and practices to deliver high-quality software. 
This certification equips developers with the skills to work collaboratively within Agile teams and deliver value constantly.