What you need to know about social leadership?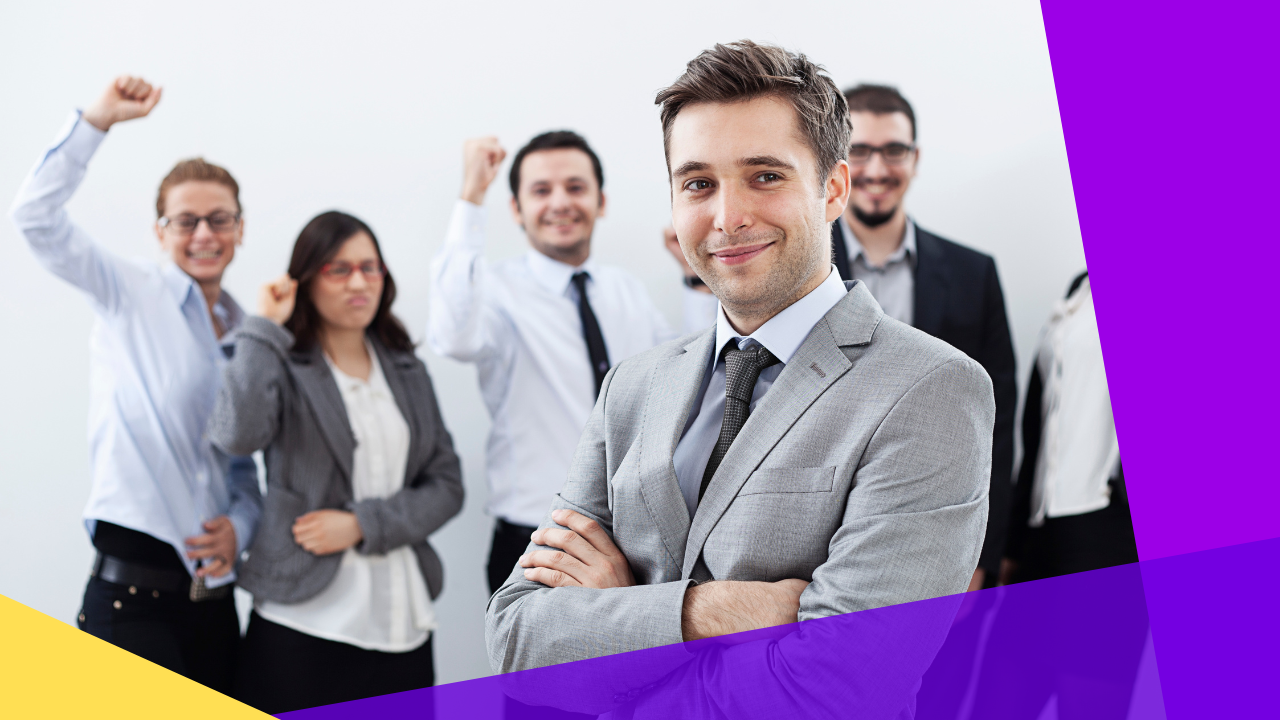 In a workplace, we always have a leader we trust and follow. They are the ones who guide and help us with any work-related issues and concerns that we encounter. They must be attentive, transparent, good at decision-making, risk-takers, and critical thinkers.
Aside from these qualities, leaders should know how to empathize with the people around them. Building connections with employees nowadays is as meaningful as delivering quality results. That's when social leadership enters the conversation. Let's find out more about social leadership here. 
What is social leadership?
Social leadership is one of the newest concepts of qualities that a leader should have. Here, the "I" attitude is replaced with "we." It talks about focusing on building a connection and relationship with the community.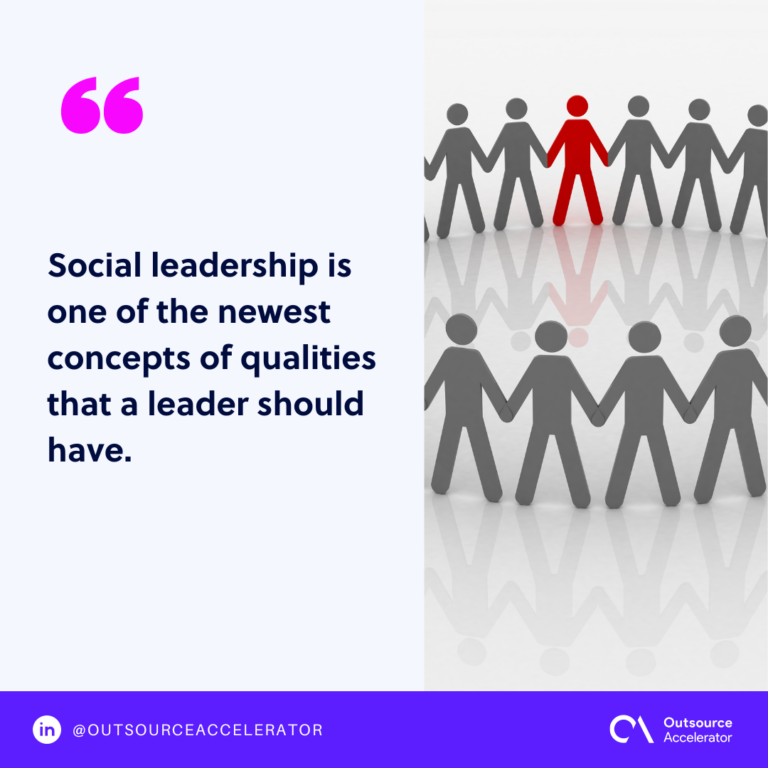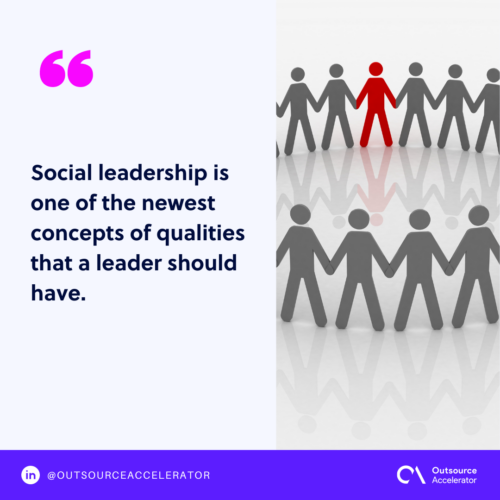 By bringing the group's strength to bear on daily problems in the workplace, a leader with social leadership qualities may help any organization succeed. 
It is far different from the strict qualities of a formal leader. Empathy, fairness, and compassion are the hallmarks of social leadership, but this does not make it an invalid type of management. 
Social leadership is founded by earning the people's trust in an organization. That said, it gives leaders the advantage of using their emotional intelligence to influence other people positively.
Why is social leadership important?
With the ever-changing processes in the corporate world, many employees are now more prone to burnout due to all the pressures related to their job. As a leader, you don't want them to feel suffocated and demotivated since it may affect their performance. 
Social leadership helps maintain the balance in the workplace. If you have social skills, you can emotionally connect with your people and listen to their concerns. That way, you can make the work much more manageable than putting all the pressure on them. 
Social leadership skills can also help stabilize and redirect a team to reach its goals. You can also help them quickly adapt to the new work processes. 
Characteristics of a social leader
Social leadership requires mutual understanding, awareness, innovation, and certain attributes to handle complex problems and harness the untapped potential of your staff. 
Here are some of the characteristics that a social leader should have. 
Good Communicator
Social leaders are great at communicating with their teams and know how to get along with them. They keep everyone on the same page by highlighting the value of open communication. Talking to a social leader gives people a sense of empowerment.
Empathetic
Social leaders have empathy and the ability to understand others' perspectives. They can learn more about their team's needs and develop strategies to meet those demands if they are empathetic.
Empathizing with others is crucial for creativity and keeping employees around. You can show your concern and care to them by doing even the simplest ways to tap them, such as asking questions and checking them in through simple conversations.
Collaborative
Social leaders constantly seek methods to enhance team relations because they recognize teamwork's importance. When forming plans or addressing issues, they often ask for and incorporate teammates' input with different perspectives. 
If you know how to work well with others, you can foster an atmosphere that inspires innovation, motivates employees, and makes the workplace pleasant.
Self-aware
A good social leader should be self-aware. Knowing how to handle pressure effectively and make smarter decisions can influence the people around you to do the same. 
Understanding your beliefs, needs, characters, and actions is also essential. Remember that a social leader with a self-awareness attitude can inspire team confidence by recognizing their strengths and weaknesses.
Resilient
Social leaders who are resilient can maintain their enthusiasm even when dealing with upsetting developments. They also know how to adapt and absorb new procedures even though it means that there would be drastic changes in their process. 
It's also important to understand that the ability to recover from adversity is a hallmark of a social leader.
What's more significant is social leaders do not resort to destructive behavior that might hurt the people around them, even in the most challenging times.
How social leadership affects the corporate world
In the corporate world, it's not new that we usually focus on earning profits. That's the main reason why we do business. But did you know that you can be more profitable if you think beyond profits? 
Think about it. Employees who have too much pressure on their shoulders can be less productive and less effective. They are also more likely to resign from your company because of stress and burnout. 
But, if you are a social leader who shows concern for your people and understands how to deal with such cases, you can be more profitable than before.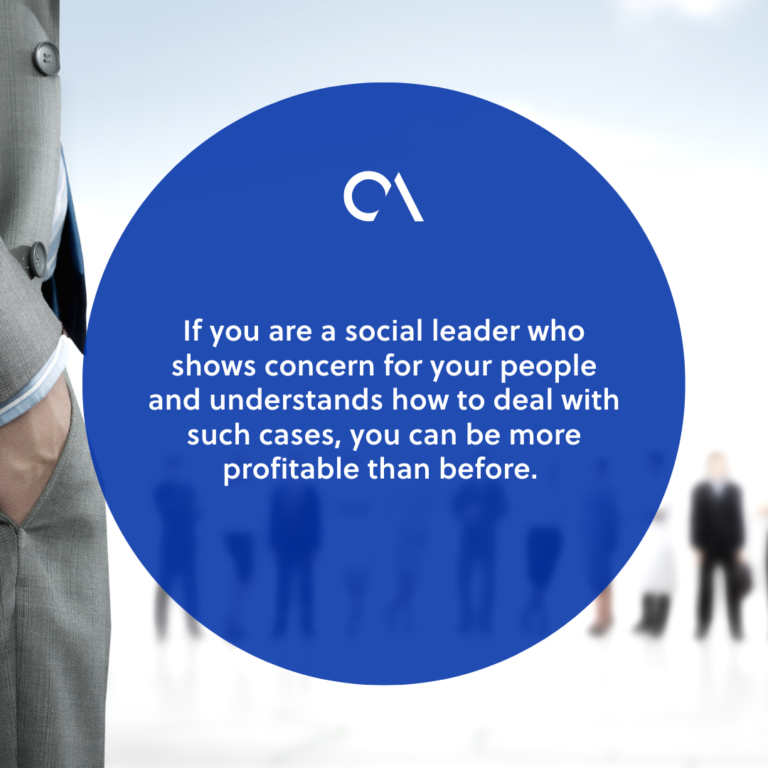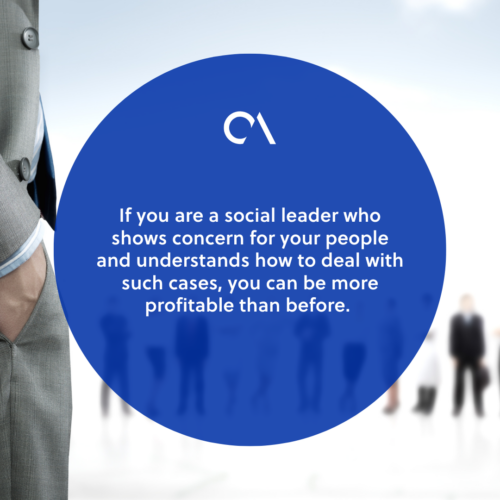 There's no key formula to improve the performance of your employees. You only need to be aware of your surroundings. Be a social leader who empathizes with your people and imposes honest and open communication within your team. 
That way, you will know their concerns. You will have the chance to develop solutions that will help them be more effective, efficient, and productive, which only means quality performance and more profits.
How to become a social leader
Being a social leader drives both the business and the people toward a better future. After understanding the benefits of social leadership, it's time to know how to become a social leader. 
First, you have to be a good communicator. You need to understand how to communicate with the people in your team so you can immediately address concerns that might affect their performances in the future. 
You also have to understand the importance of shared values. Once you're in a team, you must impose the values that will help your team improve. You can do that by leading by example.
If you value open and honest communication, you have to be the first to be genuine and open when communicating with them. That way, employees will feel confident when raising concerns and pitching solutions to solve problems. 
Are you a social leader?
With all the information provided above, do you think you can consider yourself a social leader? 
Indeed, mastering social leadership skills can be easy on so many levels. But one thing is for sure. Once you are true to yourself and care for others, you can be an effective social leader.