Unveiling the actual functions of SEO companies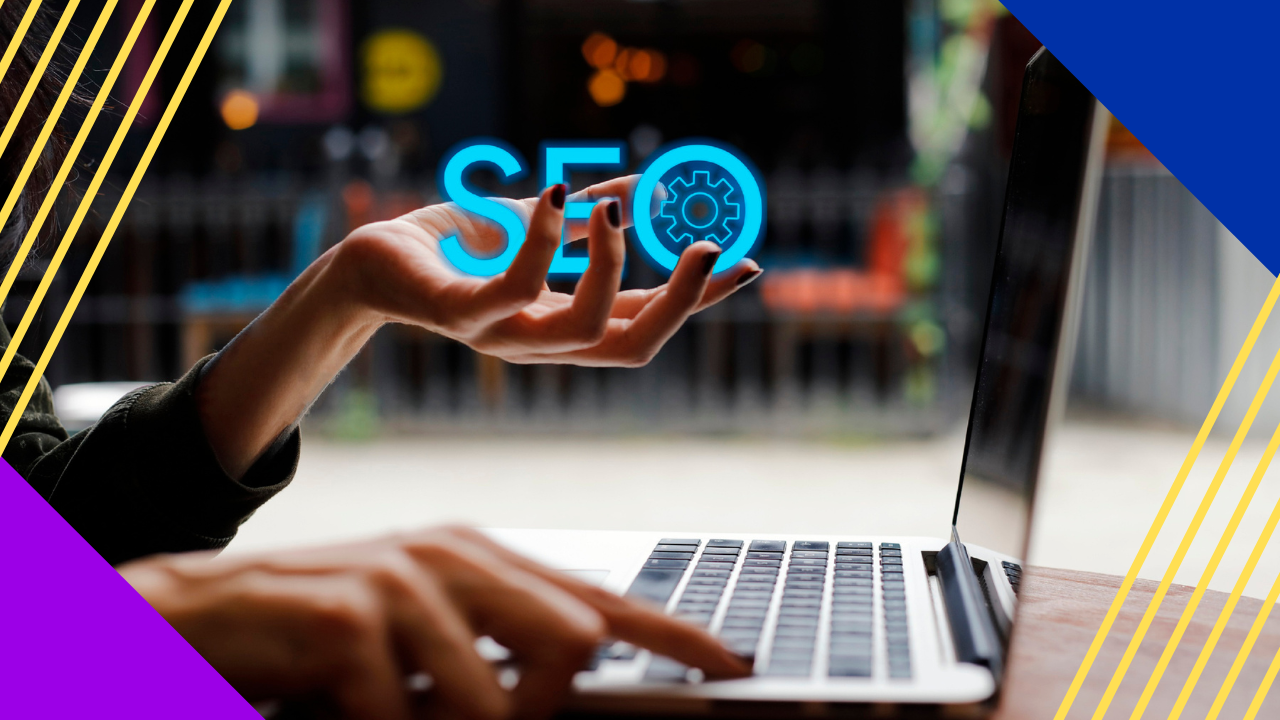 Marketing is a multi-faceted approach, with the right strategies making or breaking an enterprise. In an age where anyone is virtually connected to the internet, SEO practices ensure your brand stays visible—making it an essential part of modern marketing efforts.
Search engine optimization (SEO) refers to positioning your online presence that makes it easy for search engines like Google or Bing to find you. 
This article will give you an insight into how SEO companies can help your business.
Defining SEO companies
SEO companies specialize in providing services and expertise related to improving a website's visibility and ranking on search engine results pages (SERPs). 
In this digital age where online presence is crucial for businesses, SEO plays a vital role in helping websites attract organic traffic and potential customers.
The primary goal of an SEO company is to optimize a website's content, structure, and various elements in a way that aligns with search engine algorithms. Doing so makes the website more appealing to search engines, leading to higher rankings in relevant search queries. 
This increased visibility can significantly impact the website's traffic, brand exposure, and ultimately, its potential for higher conversion rates.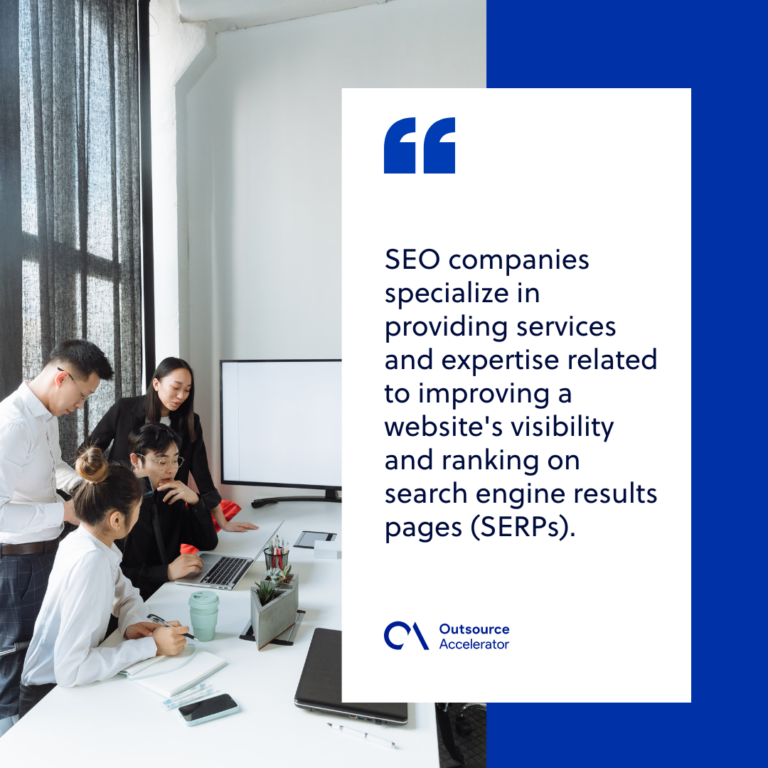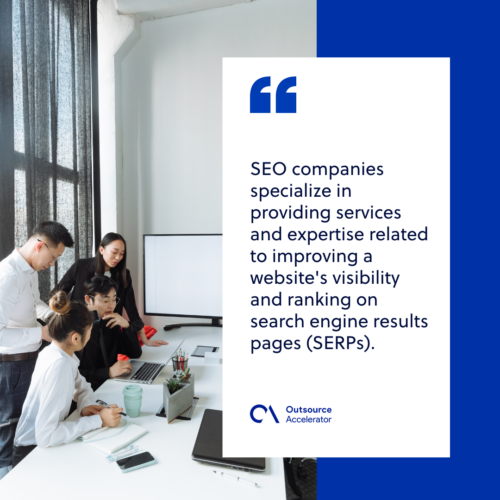 What can SEO companies do for you?
One basic ingredient for a successful enterprise is brand awareness. People need to see or hear about you before considering purchasing from you. 
This may come in the form of being visible. When someone searches for a specific product or service, and your brand pops up first, you have better chances of securing that deal.
Outsourced SEO services are also known as white-label SEO. In most cases, service providers develop entire strategies and the content you need—all released under your brand and your approval.
SEO companies leverage their expertise to help clients become more visible. While their coverage and capabilities differ, below are some common services they offer.
Content marketing
Contrary to misconception, content marketing is not just marketing your brand's materials. Each of these outputs must abide by a set of best practices. There are considerations for content length, keyword placement, and even HTML formatting.
Content marketing ranges from creating website articles to guest posts on other websites. It also covers PR articles and social media posts.
According to the 12th Annual B2B Marketing report, 73% of B2B marketers and about 70% of B2C marketers have a content marketing strategy.
Keyword research
Although keywords are integral in creating meaningful content, their contribution doesn't end there. SEO companies conduct extensive keyword research to find words or phrases used in customer search queries. 
By staying close to what customers are searching for, they are more aware and associated with your brand and offerings.
Website audit and optimization
Top SEO companies often go through the client's digital presence. This includes an audit of your enterprise's website.
This audit includes assessing your website – from content to coding. They also apply SEO best practices, which often result in a seamless user experience. 
Website elements must be responsive and arranged in a meaningful way. This includes the use of Headers (H1, H2s, and so on), the size and placement of images, and the use of internal and external links, among others.
Link building
Search engine optimization relies not only on the eponymous website tool but also on other websites. 
Link building is the practice of getting other high-quality websites to link back to your page. One common way to do this is by publishing content for their sites, containing links that bring readers back to your space.
Link building doesn't just help you reach out to your audience, it establishes credibility for the brand. In the US alone, about 40% of businesses invest at least $1,000 a month on link building.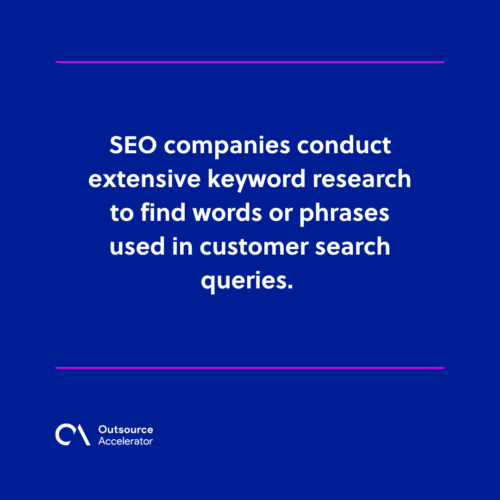 Where to find SEO companies
When searching for SEO companies, there are several avenues you can explore to find the right one for your needs. 
Here are some popular options:
Online search 
Conducting a simple Google search for "SEO companies" or "SEO services" will yield a list of companies specializing in search engine optimization. You can refine your search by location if you prefer to work with a local agency.
Business directories
Online directories like Yelp, Yellow Pages, and Clutch often feature listings and reviews of SEO companies. These directories can provide valuable insights into the reputation and quality of the services offered by different firms.
Referrals and recommendations
Seek advice from friends, colleagues, or business partners who have previously worked with SEO companies. Personal recommendations can be particularly valuable as they come from trusted sources.
Social media and online forums
Utilize platforms like LinkedIn, Twitter, and Facebook to ask for recommendations or look for discussions about reputable SEO companies. There are often active communities discussing digital marketing and SEO topics.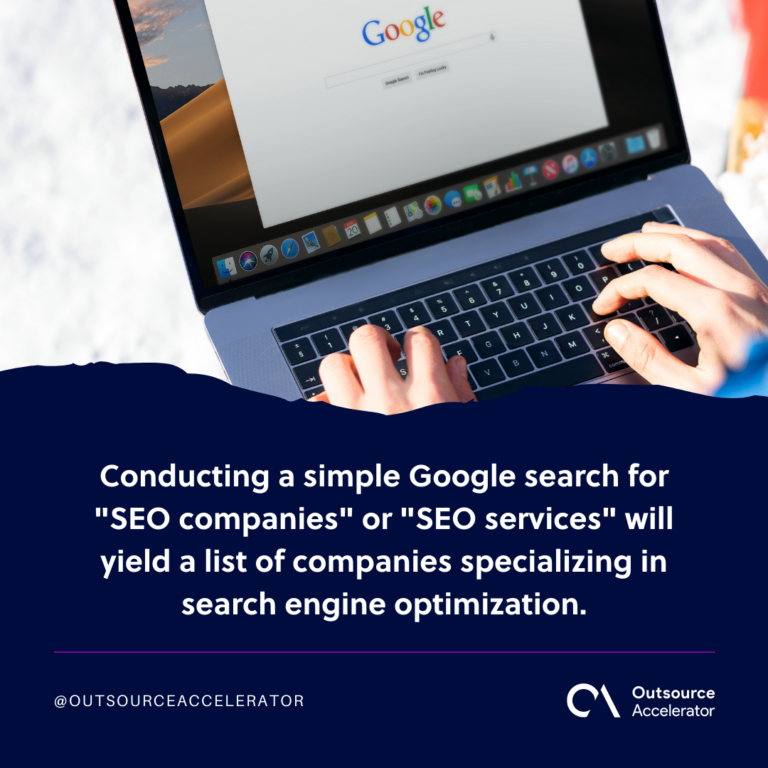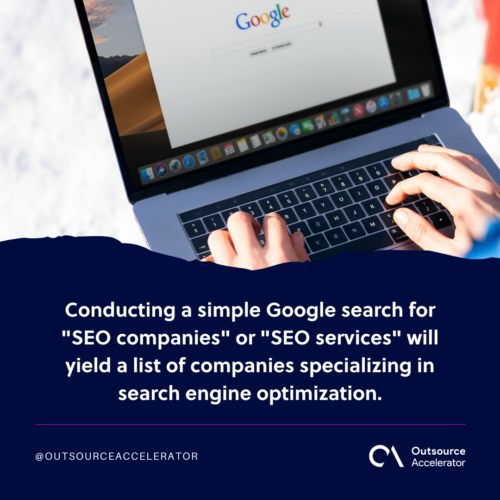 Choose the right SEO service provider for your business
Search engine optimization is far beyond using keywords and headings. It is a holistic approach to your online presence and is geared toward a single goal: making your brand more visible. 
By teaming up with one of the top SEO companies, you can increase your website traffic, boost brand awareness, and improve revenue.