Search engine optimization (SEO)
Definition
What is search engine optimization?
Search engine optimization (SEO) is the process of improving your website to increase its online presence. Improving your online presence means making it more visible when people do searches related to your business or company on search engines such as Google or Bing.
Having your business's website show up at the top of search engine results pages (SERPs) — i.e., the first page of the search results — increases the likelihood of potential customers finding your products and services and becoming more interested.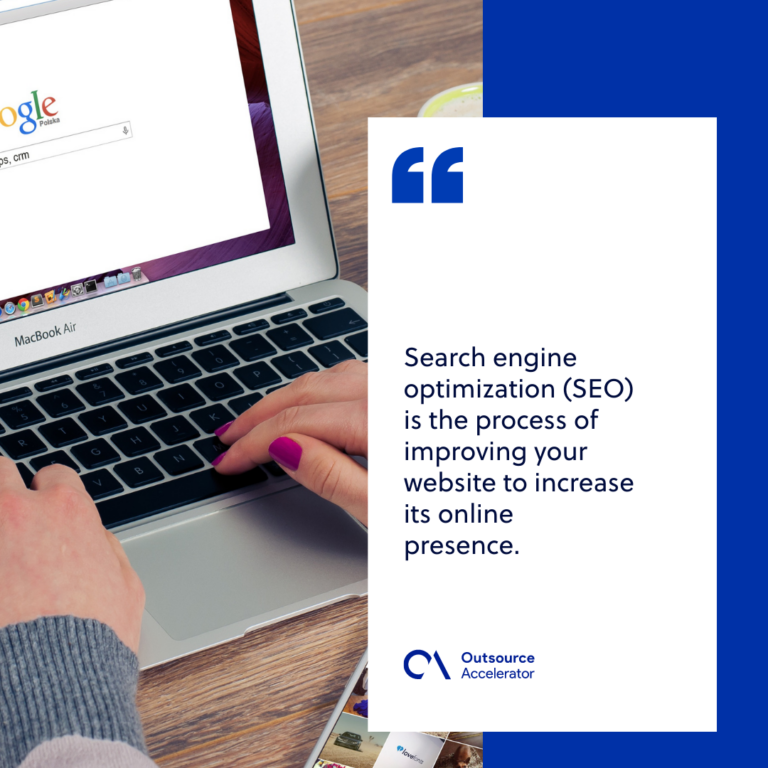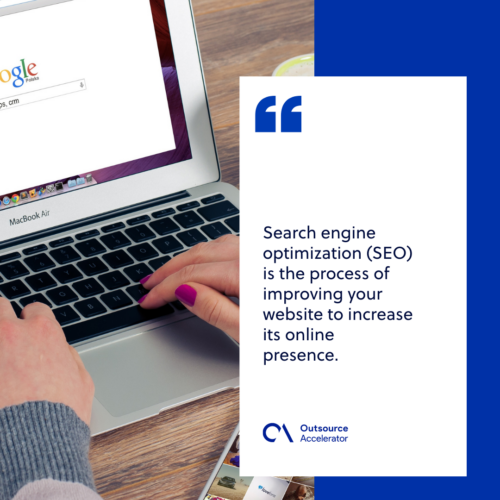 How does SEO work?
SEO works by "exploiting" search engines' algorithms, particularly Google's Hummingbird.
Search engines utilize "web crawlers" to collect information from millions of websites. These web crawlers are bots sent by search engines across the internet to collect information about the websites they visit and catalog their data on a central index.
After indexing, search engine algorithms then analyze the data collected by the web crawlers. The algorithms take into consideration various factors and signals that ultimately affect the order in which pages appear in SERPs for a specific internet search.
Basically, SEO affects your website's order of appearance in SERPs depending on how helpful its contents are to a given internet search. The algorithm used by a user's search engine is the arbiter for how relevant a website's contents are relative to a specific internet search.
The web crawlers used by search engines for indexing web contents play an important role in determining the relevance of a website's contents to internet searches. These crawlers send back to their mother search engines the contents that the search engines use to rank and index web pages.
For Google, these are some of the attributes that it uses for indexing content:
page purpose

quality and amount of content

information about the website and its content creators

reputation of the website and its creators

the website's expertise, authority, and trustworthiness

user interaction (bounce rates, dwell time, etc.)
Google (and other search engines) then use the factors shown above to show searchers the results that are most relevant to their query. Google displays these results according to their relevance, with the most helpful on the SERP's first pages and the rest on the subsequent pages.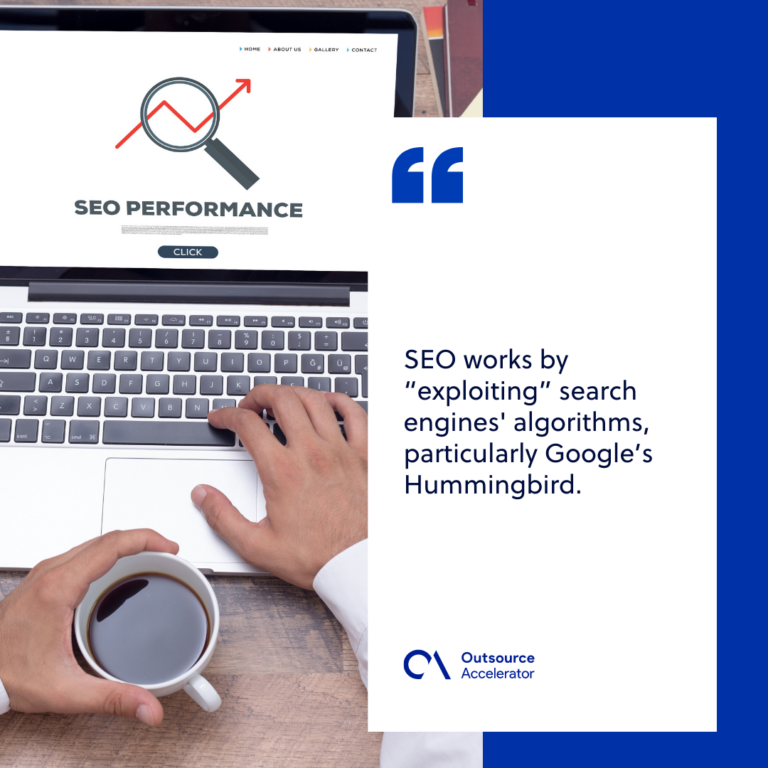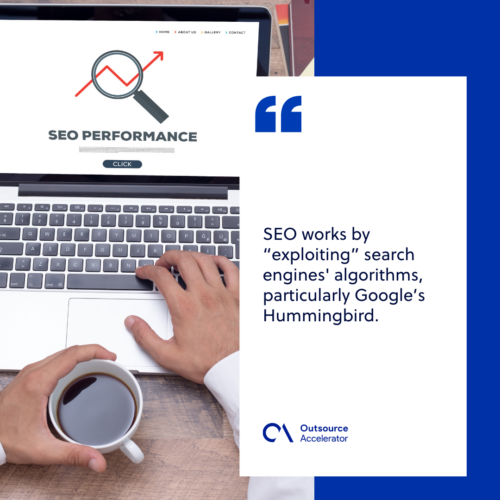 3 types of SEO
SEO can be categorized into three types–sometimes referred to as pillars. These pillars are the fundamental principles that remain constant in the ever-changing world of SEO.
On-page SEO
On-page SEO is the optimization of your website through its content. This can include using the correct keywords in your website's articles and pages and creating content relevant to your target audience. 
Off-page SEO
In contrast to on-page SEO, off-page SEO happens outside of your website. Off-page optimization is the process of increasing your website's ranking in search engines through the use of off-site activities. 
Off-page optimization is often done using backlinks or links from other reputable websites that go back to a page on your website.
Technical SEO
Unlike on-page and off-page SEO, technical optimization happens behind the scenes. This pertains to activities designed to improve your website's quality that is not visible to your site's human visitors but is seen by web crawlers.
How important is SEO?
As mentioned earlier, SEO helps boost your website's online presence and search engine ranking. In terms of digital marketing, more online presence and higher ranking in search engines translate into more traffic and the possibility of converting prospects into customers.
Aside from SEO's traffic-boosting capabilities, it's also an essential tool in promoting brand awareness and building your site's reputation as a trustworthy authority in your field or business.