Scaling your operations with DOXA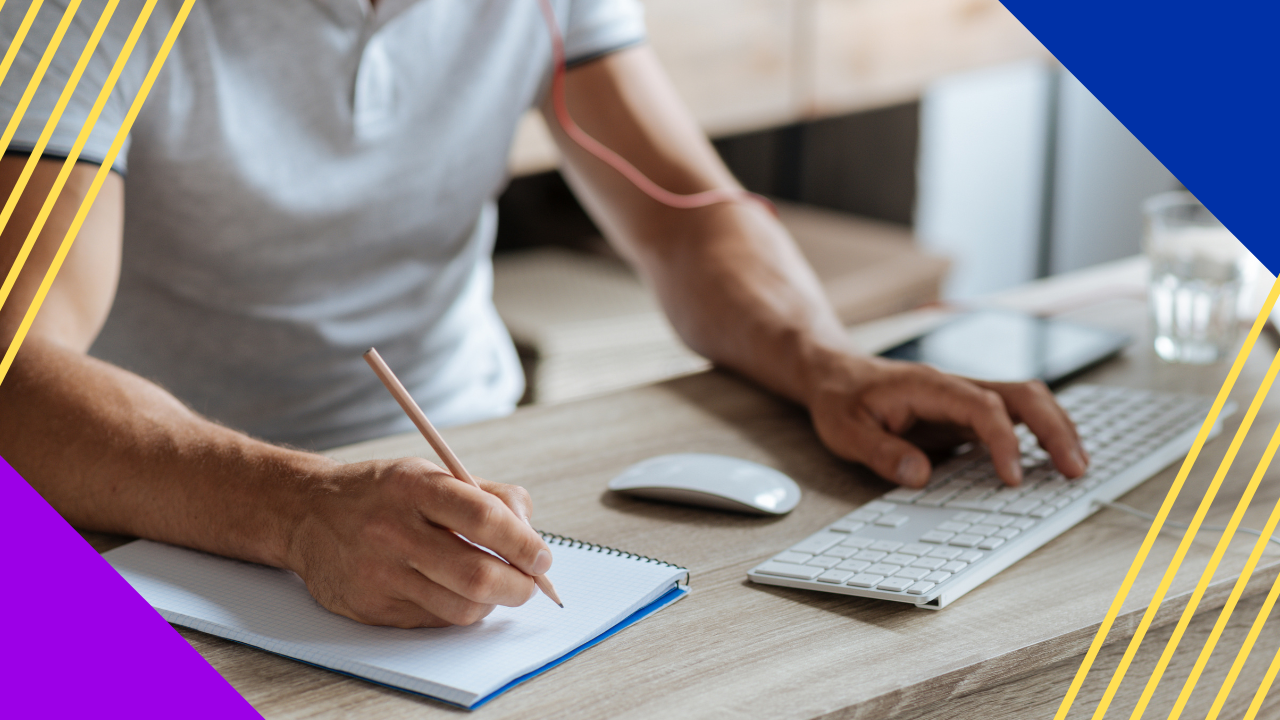 The success of a business can be measured by the size of its operations.
Naturally, not every business venture starts with an already established customer base.
As a fledgling business's prominence grows and it gains more foothold in the market, the demand for its products and services also increases.
This business growth necessitates expanding the size of a company's operations to meet the increasing demand without straining its bottom line.
Many companies turn to outsourcing firms like DOXA to make scaling their operations more efficient and economical.
What does scaling mean in business?
Scaling, in the context of business operations, pertains to either increasing or decreasing the resources used in production depending on present demand.
However, scaling operations generally refers to an increase in operations volume.
While scaling indicates an increase in production level, it does not necessarily equate to revenue growth for a business.
After all, when a company spends an equal amount of resources to maintain its increased production level, its revenue is still essentially the same.
Thus, it can be said that a company can scale its operations without achieving growth.
Can a business scale its operations and simultaneously experience growth?
The answer is yes.
However, it would depend highly on the methods that a company uses to scale its operations.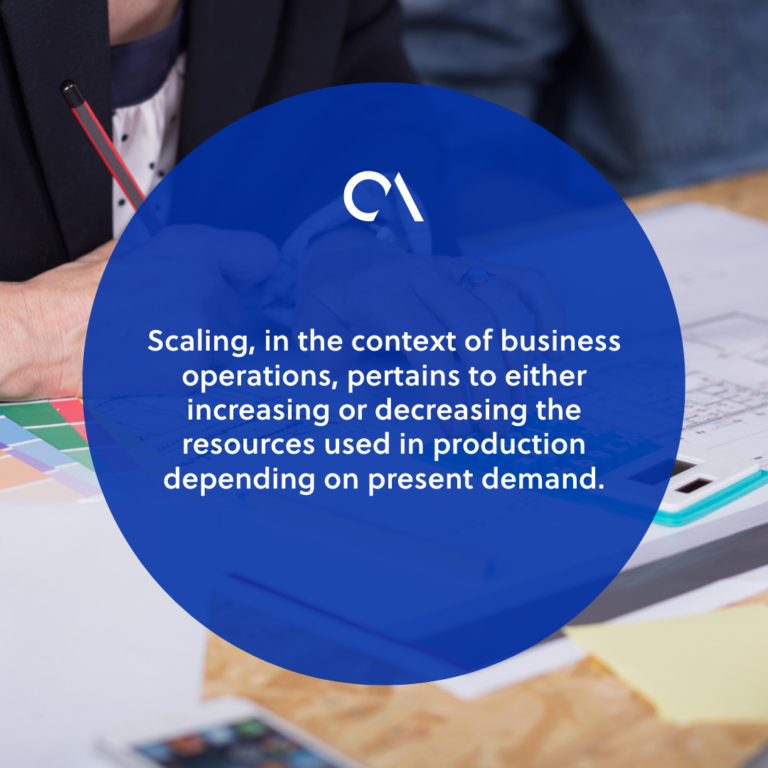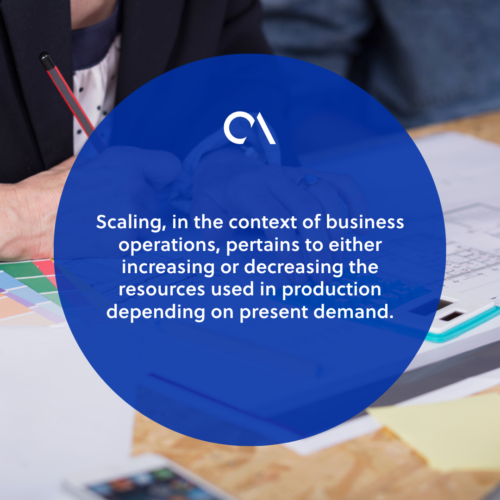 Methods used for scaling operations
Businesses have many options to choose from when scaling operations.
Each option presents its advantages and disadvantages, some are more suitable for one business type than another.
Below are three methods companies commonly employ to scale their operations:
Hiring in-house
Increasing the number of in-house employees to bolster productivity is one of the most direct methods to scale operations.
This method is predicated upon the notion that increasing the number of people on a given task decreases output turnaround time, thereby increasing output production.
The idea behind this premise is sound. However, hiring additional in-house employees for scaling operations may not be economically feasible in the long run, especially for companies just beginning to expand.
Each new in-house hire would require their own equipment, training, and office space. Moreover, these additional employees would also increase the workloads of supporting personnel like payroll and accounting staff.
Hiring virtual assistants
Virtual assistants (VAs) are independent contractors offering a wide range of services, depending on each VA's skill set.
Outsourcing firms often employ virtual assistants and make the process of onboarding them more streamlined.
Hiring virtual assistants to cope with scaling operations is similar to hiring in-house minus the drawbacks.
Employing virtual assistants circumvents the disadvantages presented by in-house hiring. It also gives a far more suitable scaling solution for small businesses and start-ups.
VAs don't require additional office space. They also use their own equipment or are provided with it by the outsourcing firms that employ them.
Business process outsourcing (BPO)
Turning to outsourcing firms is arguably the most popular and efficient way to make scaling business operations smoother.
BPO companies provide cost-efficient scaling solutions without compromising output quality or turnaround time.
Contrary to common misconceptions that BPO firms only handle calls-related tasks, outsourcing firms offer a diverse range of services, including:
accounting and bookkeeping

graphics design

content creation

social media management

digital marketing

end-to-end recruitment

core HR

and many more
Outsourcing firms like DOXA Talent have access to leading-edge industry technologies, which leads to better output quality and faster turnaround times.
Perhaps more importantly, these firms give their partner companies access to a significantly cheaper labor market. Outsourced talents can cost as much as 70% lower than hiring in-house!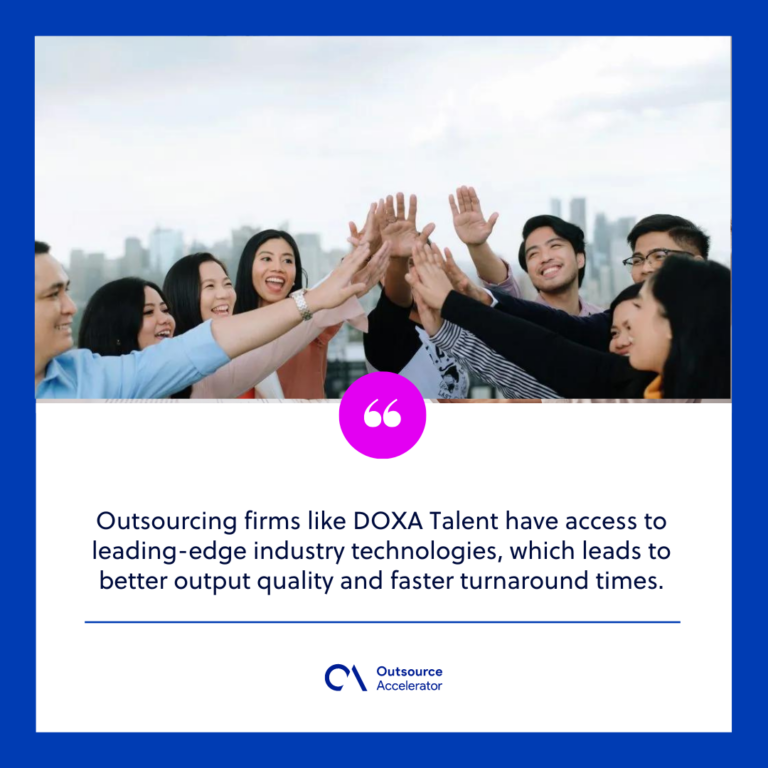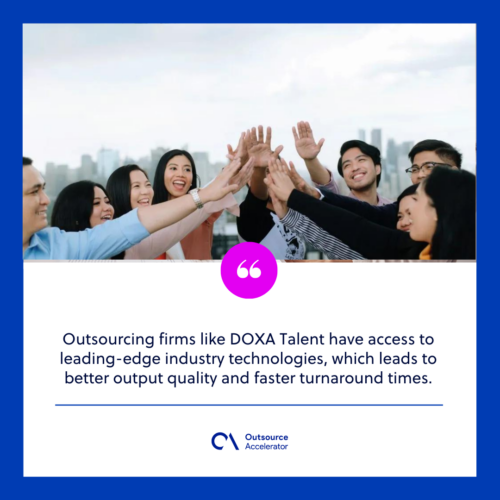 Why scaling operations thru DOXA is an efficient business strategy
DOXA Talent is a trusted outsourcing firm that has helped expand many businesses across Southeast Asia, Eastern Europe, and Latin America.
As one of the Philippines' premier outsourcing firms, you can rest assured that trusting DOXA to assist in scaling your business's operations is nothing short of an excellent business move.
Helping local businesses perform better and be able to compete in the global marketplace is one of this outsourcing firm's guiding principles.
For DOXA, their partner companies' win is also their win.
Contact them now and be one step closer to successfully scaling up your business!