How to build a successful SaaS product in Australia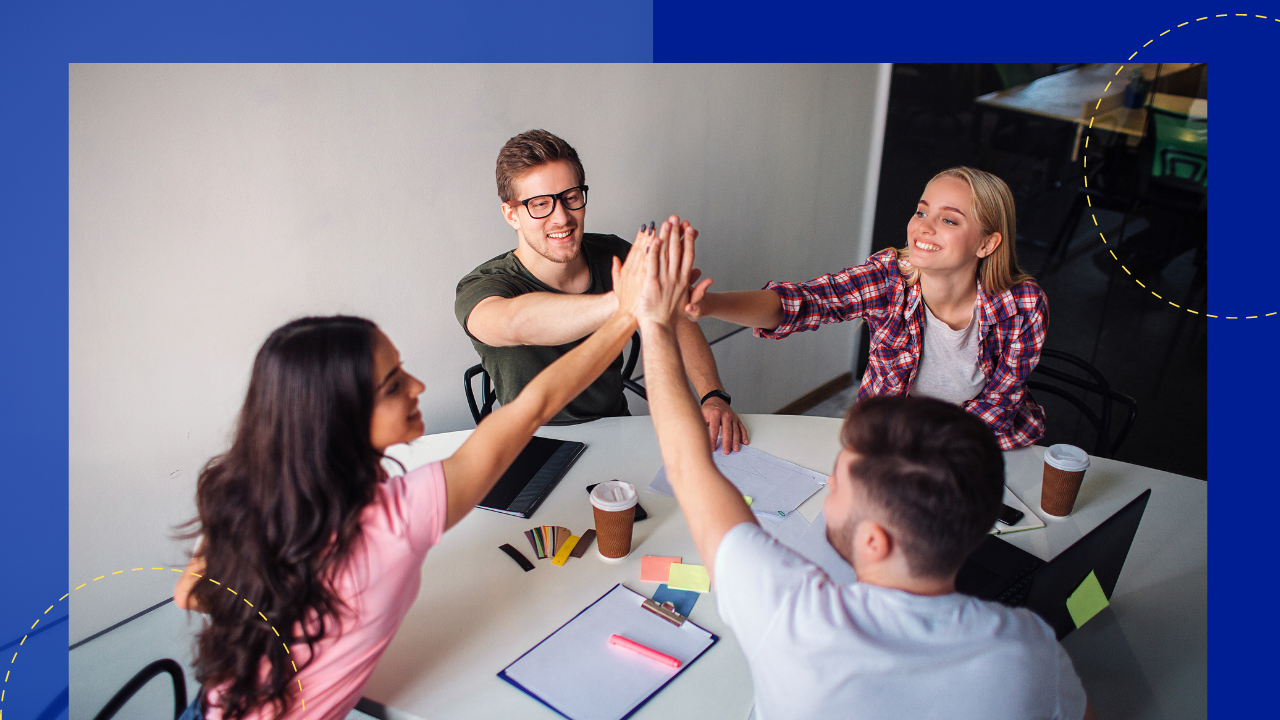 The SaaS industry in Australia is growing rapidly with the rise of cloud computing and the increasing demand for digital solutions. The emerging popularity of this sector makes the country an attractive space for entrepreneurs and businesses.
Building a successful Software-as-a-Service (SaaS) product in Australia requires a unique approach that takes into account the local market's specific needs and challenges.
From regional differences to the cost of operations, many factors impact the success of a SaaS product in the country. This is why you should have a solid understanding of the key factors that make your effort worth it.
Arcanys, a leading provider of software development and IT team augmentation services for the Australian market, takes you to the tips and tricks on building a successful SaaS product.
Is Australia a viable market for your SaaS product?
Australia is a growing technology market with a thriving business environment. It is most evident in the country's public cloud market, with the Software-as-a-Service (SaaS) segment at US$4.43 billion.
However, its suitability for your SaaS product depends on several factors that must be considered.
The demand
Your success in New Zealand and nearby markets do not always replicate in the Australian market. Conducting market research and analyzing data on consumer behavior can help you determine the market for your SaaS product in the country.
You will likely identify your market better by targeting specific locations or regions, including Sydney and Melbourne.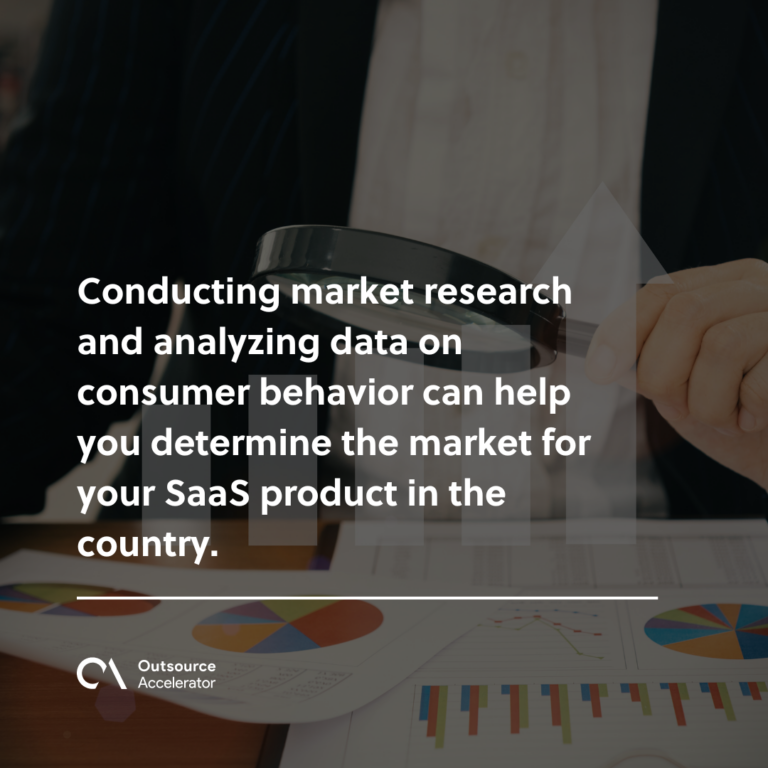 Compliance and legal requirements
Even if you don't have physical operations in the country, selling a SaaS product does not exempt you from compliance requirements. 
Understand the tax laws, data privacy regulations, and other legal considerations that may impact your ability to operate in the Australian market. Ensuring compliance with these requirements is essential to avoid legal issues and protect your brand reputation.
Cost of doing business
Examine different operational factors such as labor costs, marketing expenses, and infrastructure costs. Being aware of the costs associated with operating in the Australian market will help you determine if it is financially feasible for your SaaS product.
Ways to build a successful SaaS product in Australia
Knowing the Australian market and your possible competitors are only a part of the battle. Another challenge is creating your product according to your compliances and your market's preference.
Here's how you can build a successful SaaS product in the country:
Create a unique value proposition
The Australian market competition can be too tight for new entrants, even in a small area. This is why you need to make your market entrance remarkable for your market.
Consider how your SaaS product adds value in a way it stands out from other brands. It can also be a "trademark" for users to recognize your product easily.
Develop a scalable architecture
Choose the right technology stack to create your product. Consider if this will be a standalone platform or an add-on to an existing one.
At the same time, make sure that your architecture can help you comply with the data privacy and other regulations set by the government.
Most mobile apps in Australia use Google Firebase to make their interface smooth, fix crashes immediately, and make them more engaging. You can use the same platform to enhance your product as well.

Build an engaging user interface
Create an intuitive user experience perfect for your target market's needs and preferences. Incorporate visual elements and familiar gestures to make it easier for users to interact with and embrace your product.
Leverage partnerships from local companies
One of the reasons it's more difficult to enter the Australian market is that most customers rely on brands they already know for years.
With this in mind, you can leverage partnerships with known local companies to integrate your product with your customers more effectively.
Tapping into Australian marketing firms is a great example, helping you leverage their knowledge about local customers and their behavior.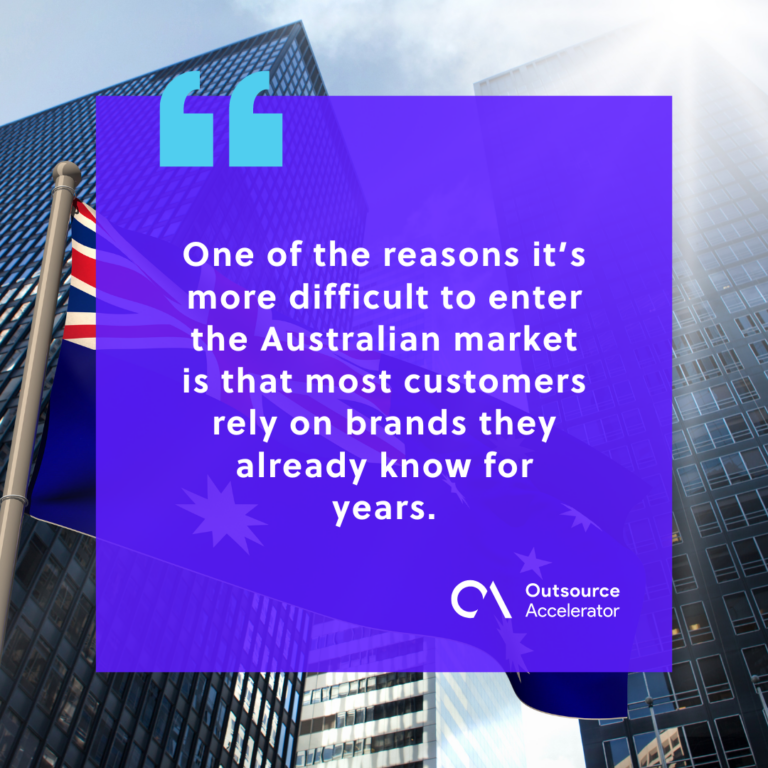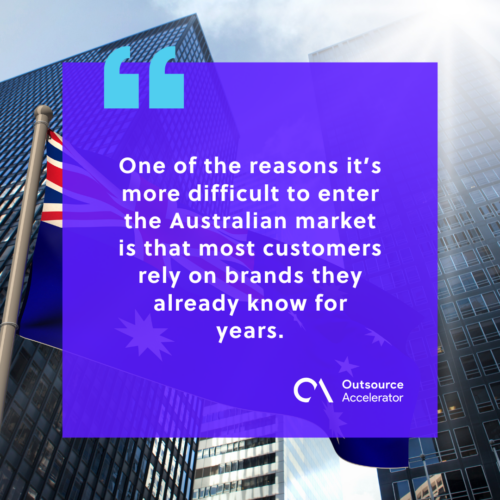 Nearshore SaaS product development as your best option
Instead of having your SaaS product development in Australia, why not delegate this function to a nearshore destination?
SaaS products are typically built by a team of developers, designers, and QA engineers. While hiring Australian teams can make your product more suitable for your local market, it usually limits you in most business aspects.
With nearshore development, you can form your SaaS product development team from the Philippines and ensure quality service while doubling your budget.
Collaborating teams between the Philippines and the East Coast is a huge plus with its three-hour time difference.
More than just a software development company, Arcanys prides itself on being a true partner for nearshore SaaS product development. They offer guidance and support throughout the entire development process, from the initial consultation to the final product launch.
Contact them today to learn more about their services.