Running Remote book summary: Lessons from successful remote work pioneers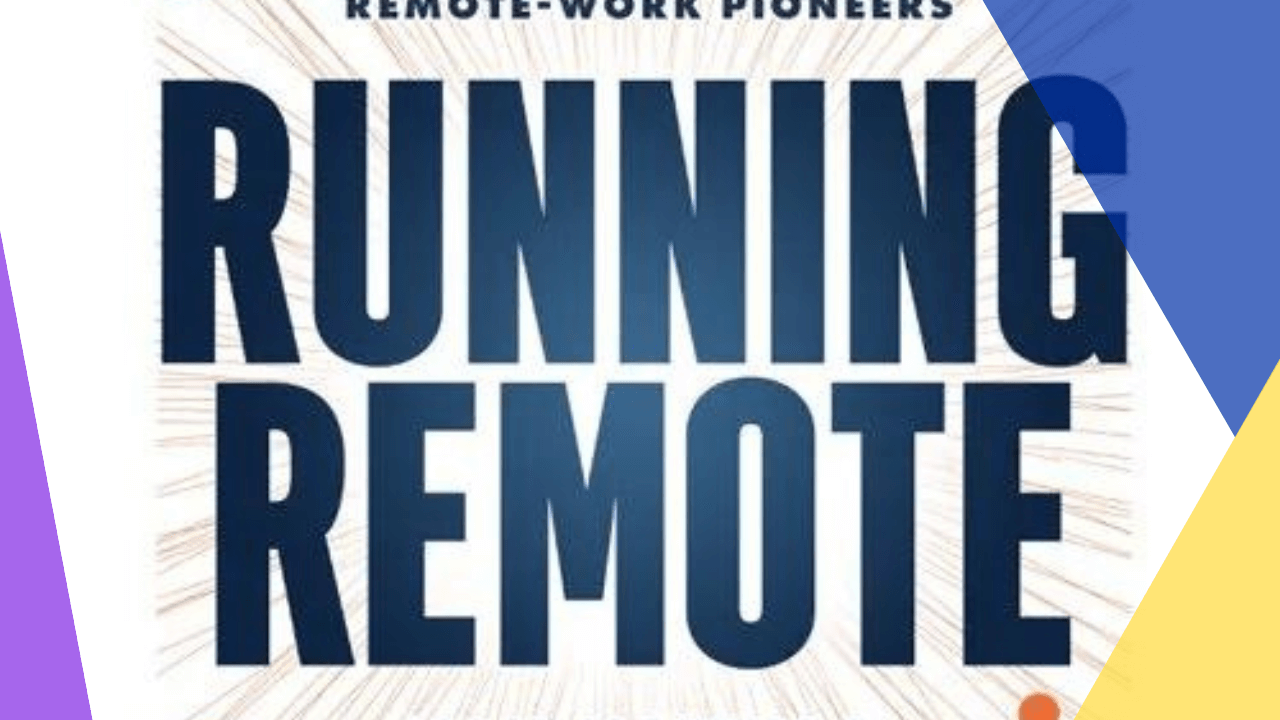 Remote work has become commonplace in the business world's present state.
The COVID-19 pandemic forced many businesses to change their work structure overnight and adapt to a world where remote work is a default setup and not a worker privilege.
While this has been a welcome change to many, it's still an abrupt change that left many businesses unsure how to navigate the hitherto uncharted remote work territory – even two years after the pandemic's initial hit.
One book aims to change that.
Running Remote, the brainchild of remote work pioneers and the fruit of lessons learned the hard way, strives to share its authors' experiences with other entrepreneurs, employees, and managers running remote work setups.
Running Remote summary
Running Remote is a comprehensive guide to remote working written by people with extensive firsthand experience to back their advice.
The book unveils the secrets to successful remote work setups, discovered by its authors through firsthand experience and rigorous research with various remote companies, leaders, and experts.
Without giving away too much, Running Remote's main point can be condensed into two words: Asynchronous mindset.
It touches on all the important points of remote working and details the common painpoints and pitfalls faced by businesses and employees shifting to a remote setup.
More importantly, it highlights why remote work should not be about imitating office work in a remote setting in order to drive efficiency.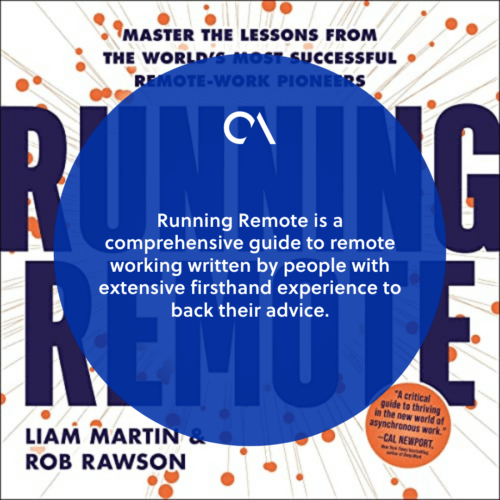 Running Remote review: What's the hype all about?
Running Remote has won acclaim from various industry leaders and trendsetters for providing a timely and crucial guide on how to make remote work actually work.
Cal Newport, author of bestselling book A World Without Email, described Runing Remote as a "critical guide to thriving in the new world of asynchronous work."
FlexJobs – the popular US jobboard website – CEO, Sara Sutton, also praised the book for being a "an excellent resource for practical insights."
And it is.
Running Remote offers a fresh take on remote work and a wealth of actionable advice that can only be gleaned from experts who walk the talk and actually practice what they preach.
The real-world examples given in the book are also a nice touch and keep the authors' advice easily relatable to the realities of the ground zero of businesses.
Running Remote book: Who should read it?
Running Remote is an excellent book for anyone working remotely, from rank and file employees and managers to C-level executives.
In particular, startup entrepreneurs will benefit greatly from the book's insights. They can also gain better understanding of how they can use remote work to their business advantage.
The book is a goldmine of practical advice for remote team managers that will help them avoid getting sidetracked by unnecessary meetings and other distractions.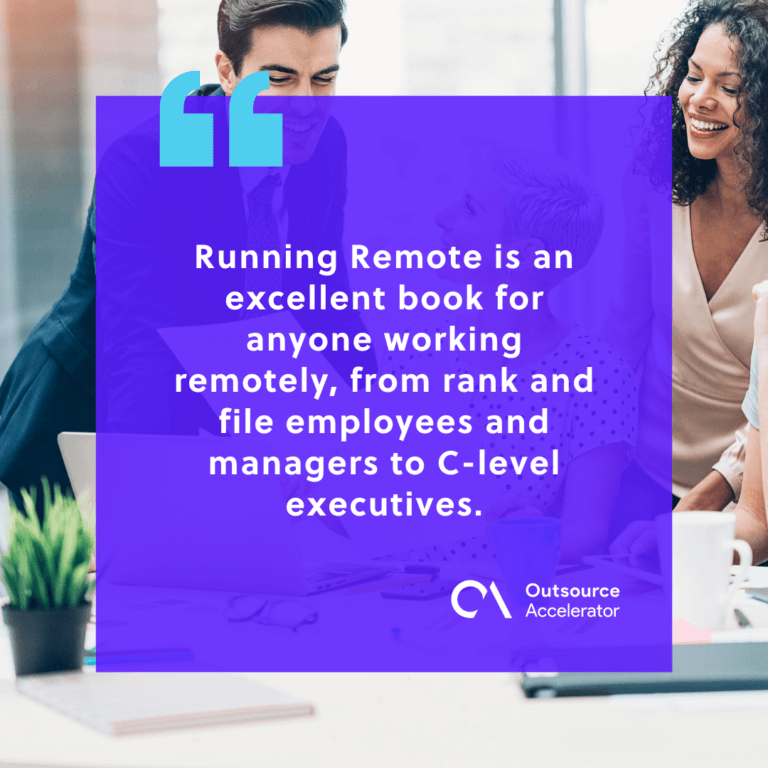 Meet the Running Remote book authors: Rob Rawson and Liam Martin
Rob Rawson and Liam Martin are the brains behind Running Remote.
Rawson is the co-founder and CEO of Time Doctor, where his co-founder Martin serves as the chief marketing officer.
Time Doctor is a leading provider of software solutions for remote work. Incidentally, Time Doctor's entire team of more than 100 employees from around the world are all working remotely.
As executives of such a company, the two have hands-on experience of what it takes to make remote work a driving force for business success.
Rawson and Martin have both been featured in the Outsource Accelerator Podcast with Derek Gallimore. You can listen to Liam Martin's full episode here.
Where to buy the Running Remote book
Running Remote is available on Amazon in various formats: paperback, hardcover, Kindle, and Audible.
The audiobook version can be downloaded for free with an Audible account.