RPO recruiting: A brief guide on how it works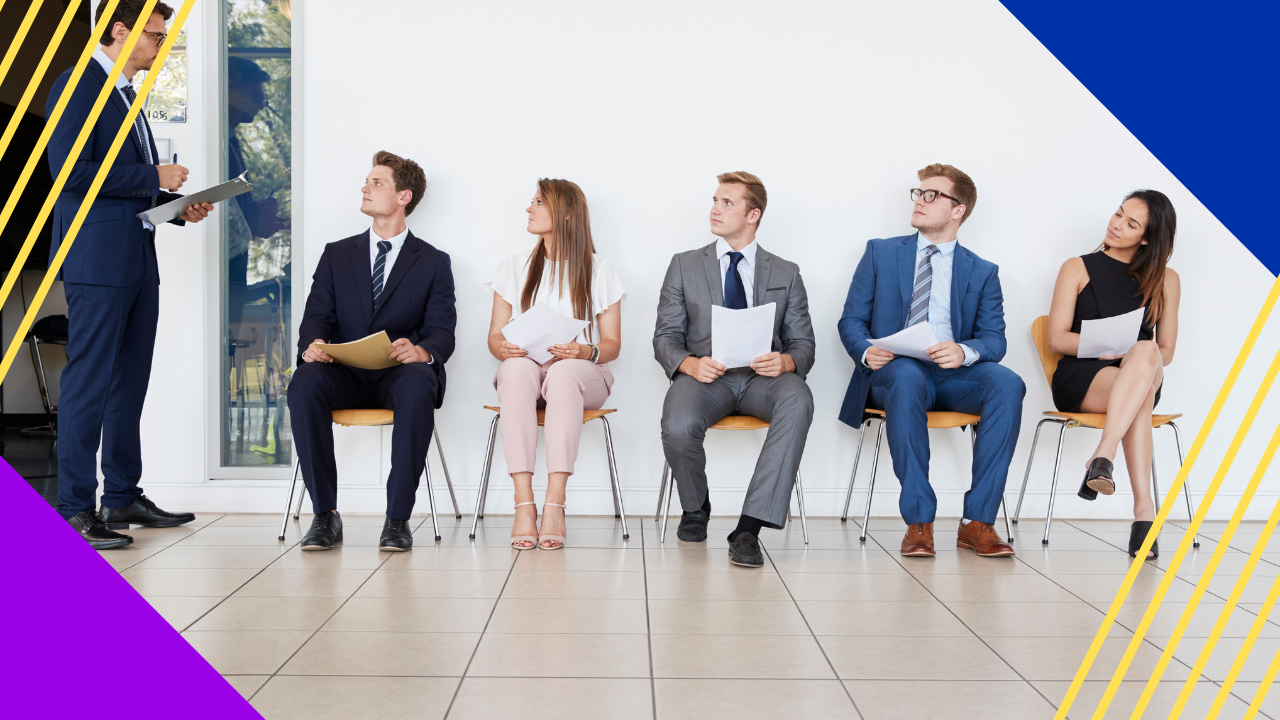 In the modern world, finding staffing in a limited location won't always work, especially for small businesses. The increasing salaries and costs in their home countries along with talent mismatch will make it more difficult for them to hire the best staff available.
According to a survey by CareerBuilder, businesses lose an average of US$14,900 for bad hires. A hefty price, especially for startups!
Fortunately, companies can have a better way of handling this task through outsourcing.
If your aim is to recruit strategically, contact the Remote Group to get the best hires for your remote team.
RPO recruiting is a good way to source both in-house and offshore staffing when a business needs it. Learn the basics of RPO recruiting and how it benefits companies in this article.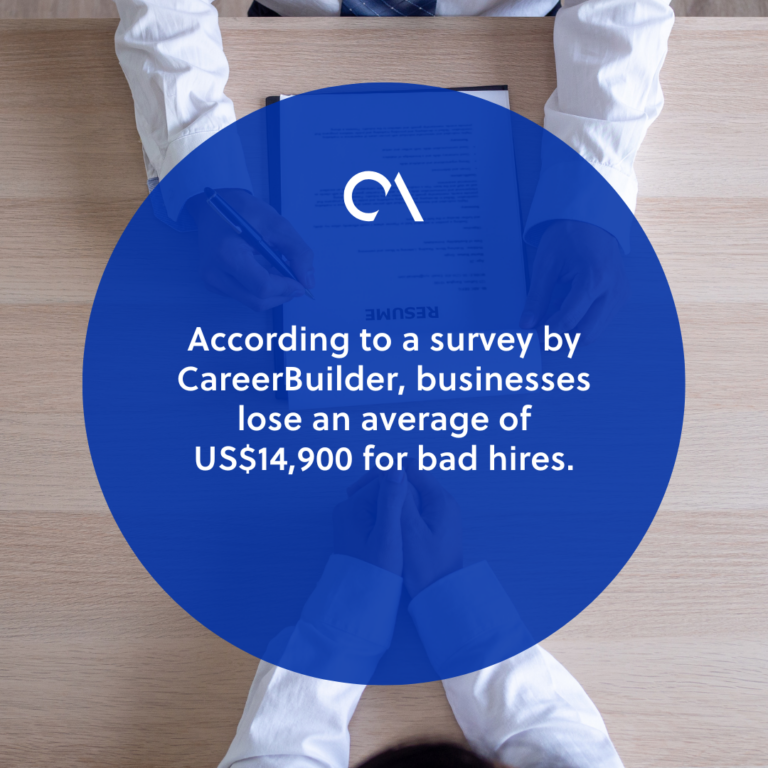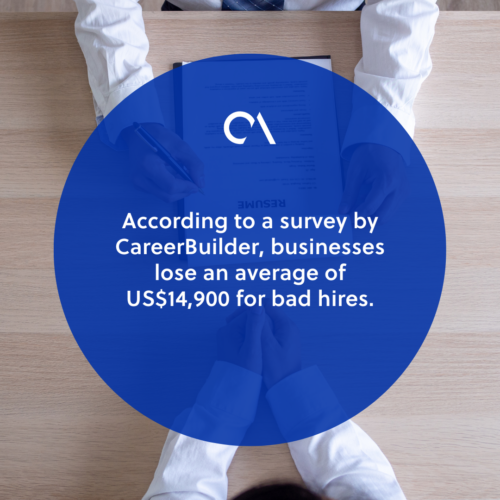 What is RPO recruiting?
Recruitment process outsourcing (RPO) refers to the process of delegating recruitment and related tasks to a service provider, whether domestically or offshore.
In RPO recruiting, service providers source staffing through recruitment and headhunting. They help their clients screen and hire teams on their behalf while taking care of everything needed to operate, including the latest tools and technology.
Comparing RPO to other forms of recruitment
Normally, companies have different ways to recruit employees including hiring in-house, staff leasing, and hiring an employer of record (EoR).
RPO vs. in-house hiring
Compared to in-house hiring, RPO helps companies source talents without limitations on locality or resources. Service providers usually offer all-in solutions according to their budget and still maximize the best services they can give to their clients.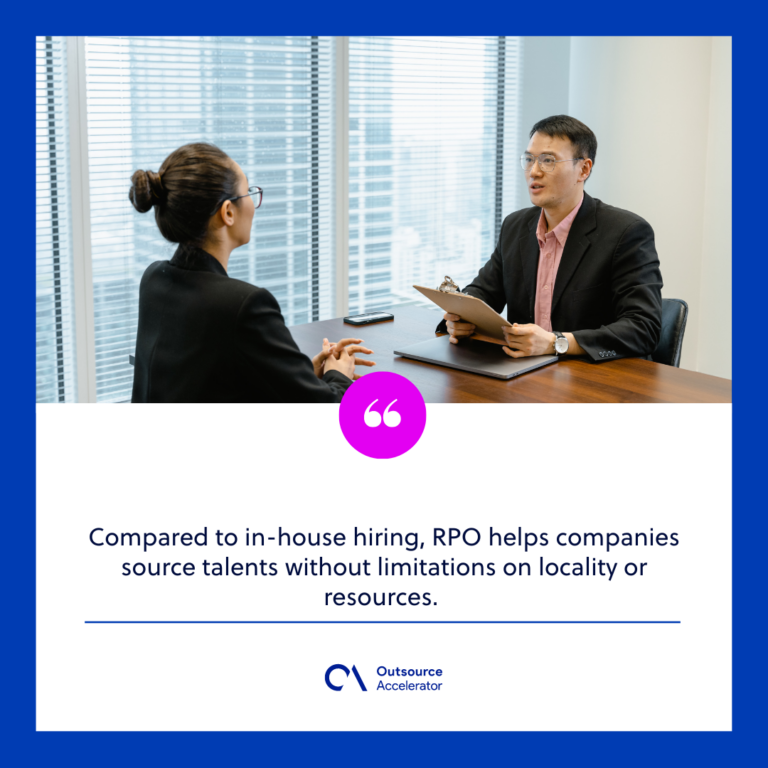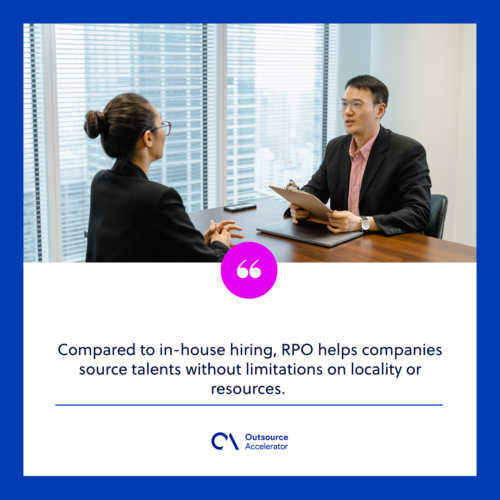 RPO vs. staff leasing
Staff leasing and RPO, meanwhile, have similarities in terms of hiring and managing employees. While staff leasing directly provides outsourced staffing that employers can manage, RPO only usually handles the entire recruitment process. 
Employees hired through RPO may be listed as the client's staff. They can also use this method for in-house staffing, depending on their agreement.
RPO vs. EOR
An employer of record (EoR) is usually tapped by businesses to overtake the legal responsibilities present in hiring offshore or international employees. They usually become the primary employer of a client's staff on paper.
RPO firms, on the other hand, would only serve as "employers of record" for the recruitment team. Every staff hired through the team will be the responsibility of the company that the recruitment team represents.
Different models RPOs use for recruiting
RPOs don't just employ a single form of recruitment for all of their clients. They tailor their model according to what would fit most of their client's needs and requirements.
An RPO uses one or multiple models for recruiting staff, such as the following.
On-demand RPO
On-demand RPO or "recruiter on demand" is best used by businesses that have unpredictable hiring needs. They can aid as a cost-effective solution for sudden large-scale recruitment or downsizing of a company.
Full-scale/end-to-end RPO
On the other hand, full-scale or end-to-end RPO covers the entire recruitment process. They are responsible for sourcing and screening applicants and hiring, training, and onboarding employees for the right job.
Having full-scale RPO solutions can help businesses focus on more crucial tasks such as providing better benefits and accomplishing company goals.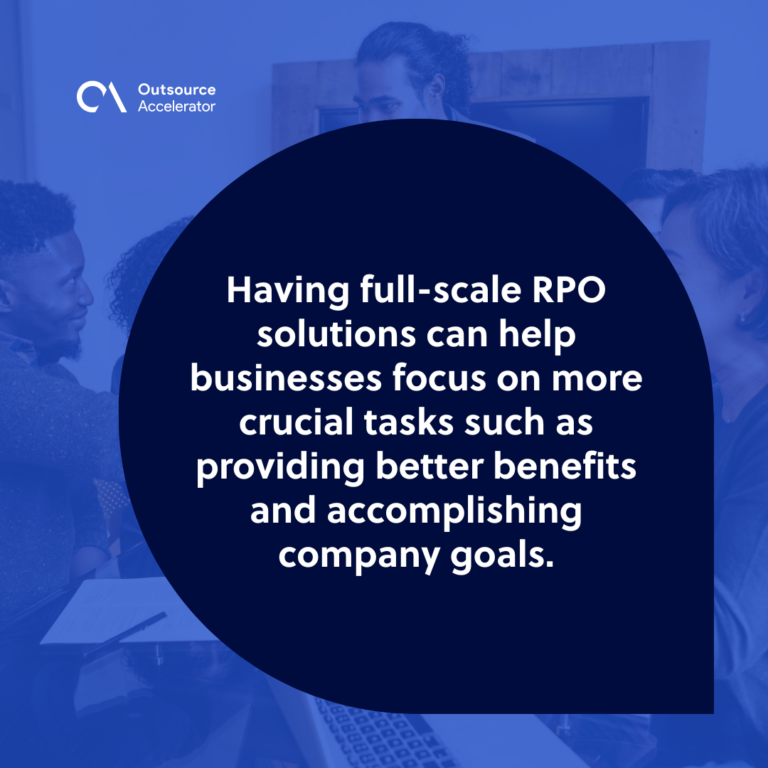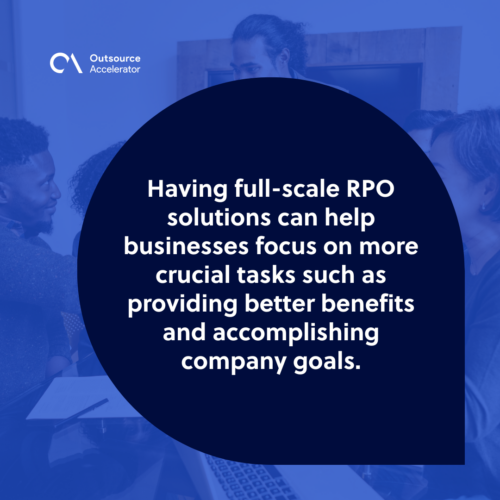 Function-based RPO
Function-based or selective RPOs take a certain component in a company's recruitment needs. For instance, a recruitment team can be focused on finding employees for a department that requires a complicated or massive hiring process.
Project-based RPO
Project-based RPO fits well with organizations that want to retain in-house recruitment for day-to-day hiring. They are the ones that work on short-term projects with specific timelines and goals to achieve.
A perfect example of the application of project-based RPO is hiring for new product launches or branch openings.
Hybrid RPO
Lastly, hybrid RPO is the most suitable choice for firms that need permanent and contingent workforce solutions. Having this model gives them more flexibility in managing both in-house and outsourced jobs.
In a hybrid RPO, the provider will take care of all compliance regulations for the hired teams so businesses can focus on core business concerns.
Why companies should use RPO for recruiting talents
Tapping an RPO for recruiting staff can benefit businesses in different ways.
High-quality hires
As mentioned, employers won't be limited by their capacity or location when looking for the best talents. With RPO, they can ensure getting high-quality applicants to screen for a function.
Flexibility in scaling
Firms can scale their recruitment teams up or down more easily depending on their demand or the volume of hires they need.
More efficient hiring process
Many RPOs usually have established time-to-hire models and streamlined processes for recruiting staff. This helps in making a company's hiring process shorter and more efficient compared to in-house recruitment.
Better compliance handling
Especially when hiring offshore, companies need to follow labor laws and requirements depending on the location where they are getting their staff. An outsourced recruitment team can help them handle these compliances better to avoid discrepancies and penalties.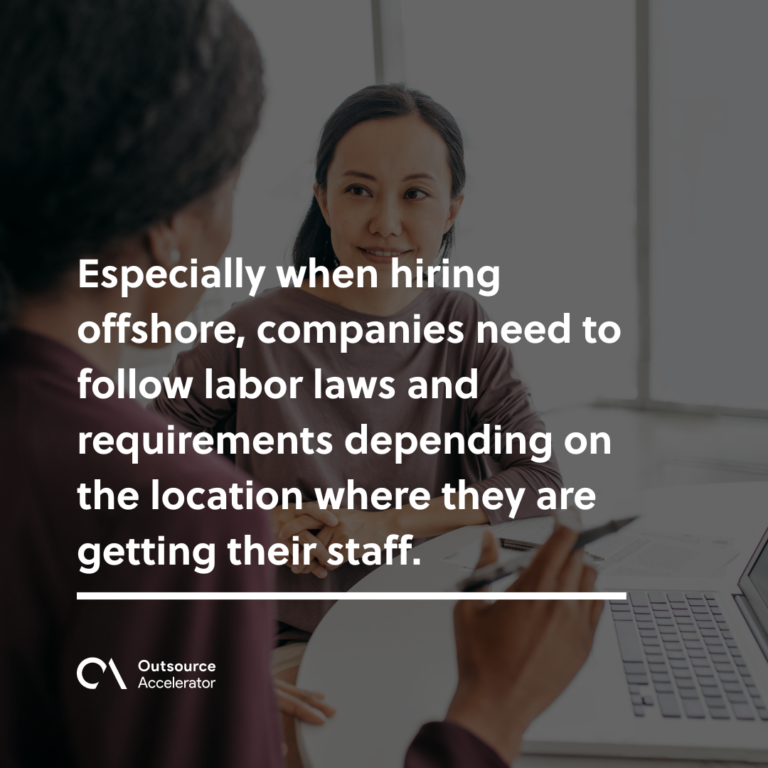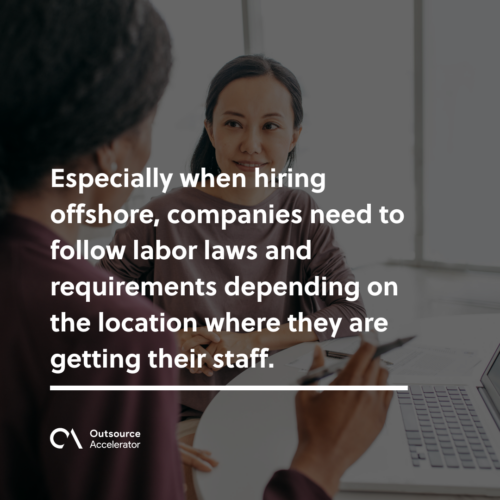 Cost efficiency
Lastly, getting an RPO provider can be cost-efficient for companies in the long run. Instead of handling the entire process, employers can save money and maximize their resources better in different aspects, including advertising their job posts.
Finding the right RPO recruiting provider
Recruitment is one of the most commonly outsourced services nowadays. Thanks to technology, companies and recruitment teams can find ways to make their recruitment processes better regardless of their location.
A lot of RPO companies offer integrated services to small and large companies worldwide. However, only the right RPO provider can ensure that companies will get the best out of their delegated functions.