Why hiring RPA developers is beneficial to your business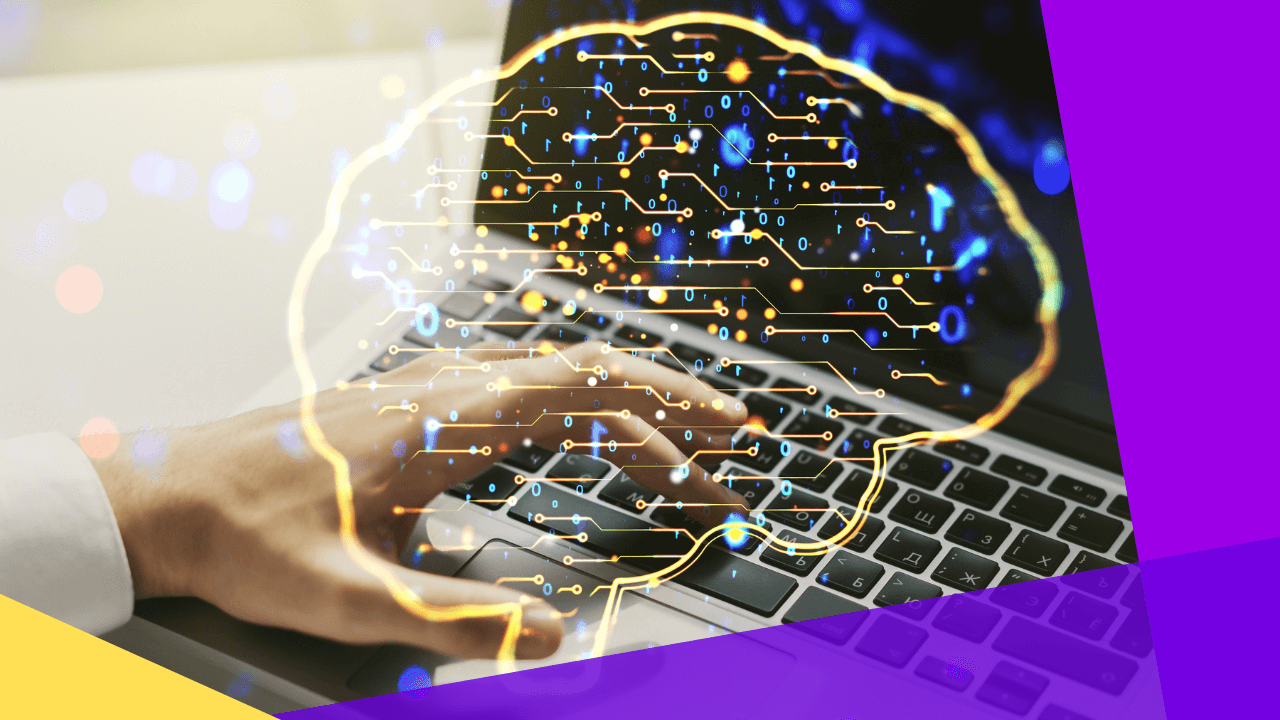 With the continuous adoption of automation systems comes an increasing demand for RPA developers. Recent statistics show that the global RPA market is expected to reach USD 13 billion by 2030.
Businesses across different sectors are investing in RPA technology, recognizing its advantages, such as achieving financial goals and improving business efficiency. 
In this article, you will understand why hiring RPA developers is beneficial and why it should be your next move.
Understanding robotic process automation (RPA)
Robotic process automation (RPA) is a technology developers use to make applications that automate business tasks using artificial intelligence and machine learning algorithms.
RPA helps you save time, boost productivity, enhance accuracy, and minimize human error.
This process is transforming the landscape of not only IT but every industry there is. That's because all industries benefit from automating processes.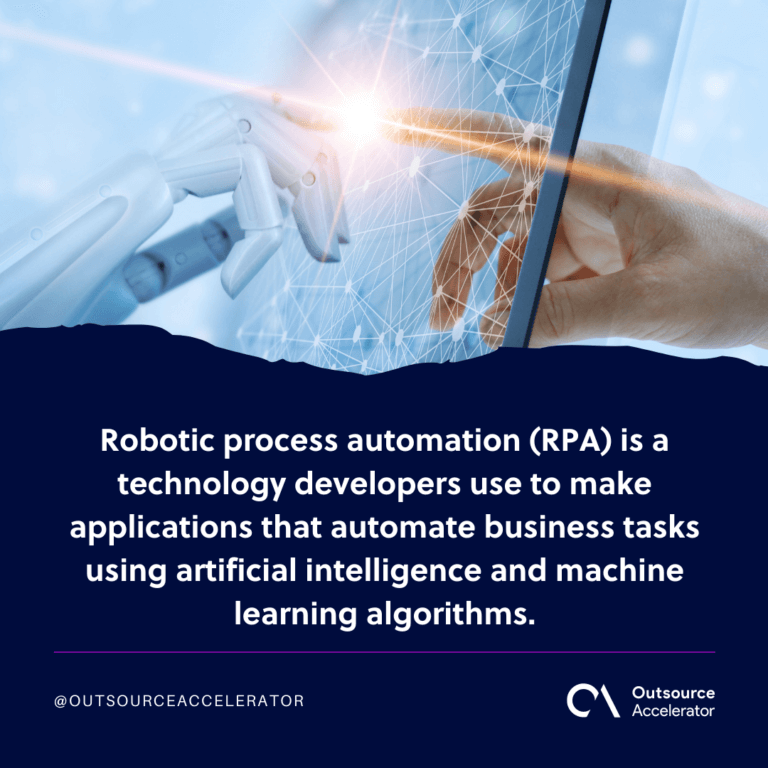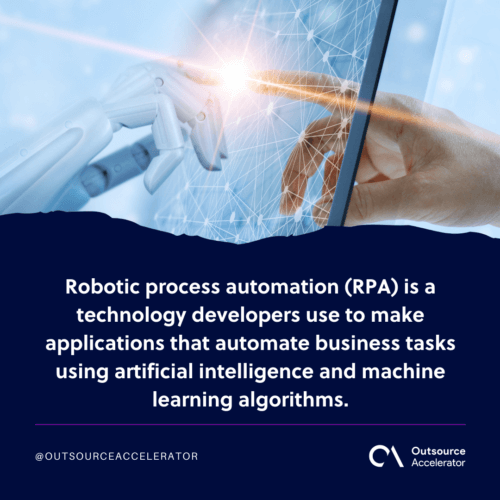 Important functions of RPA developers
RPA developers know the secret to improve business efficiency by removing repetitive digital tasks. They are the builders and designers of software applications that automate human processes.
Depending on your business needs, RPA developers can create functions to record transactions, do calculations, process sales orders, and do other tasks that are usually done manually.
The following are some of their most critical responsibilities.
Identifying areas for automation
Every RPA project starts with mapping out plans. RPA developers work with stakeholders to analyze existing day-to-day processes.
This way, they can identify which tasks can be automated and benefit the business the most.
Checking the feasibility of automation
It is an RPA developer's job to check the feasibility of a project. They usually follow an RPA implementation methodology to analyze whether automating a process makes sense. 
Typically, tasks that are rule-based, repetitive, high-volume, structured, and in a digital format can be automated.
Development of a bot or system
A plan will be created to start the development process. The developers will gather the requirements for RPA tools. While RPA does not require coding, there are some cases where it may be necessary. 
Bot testing
After building the application, RPA developers or a separate team must test it to see whether it works as intended. They check for bugs and any types of problems and address them before deployment.
Deployment and maintenance
An RPA developer's job goes beyond creating and testing the bot. They are also responsible for its successful deployment. 
The developers are also the people in charge of solving the problems that may arise and maintaining the bot. They continuously monitor its automated workflow to ensure the bot continues serving its purpose.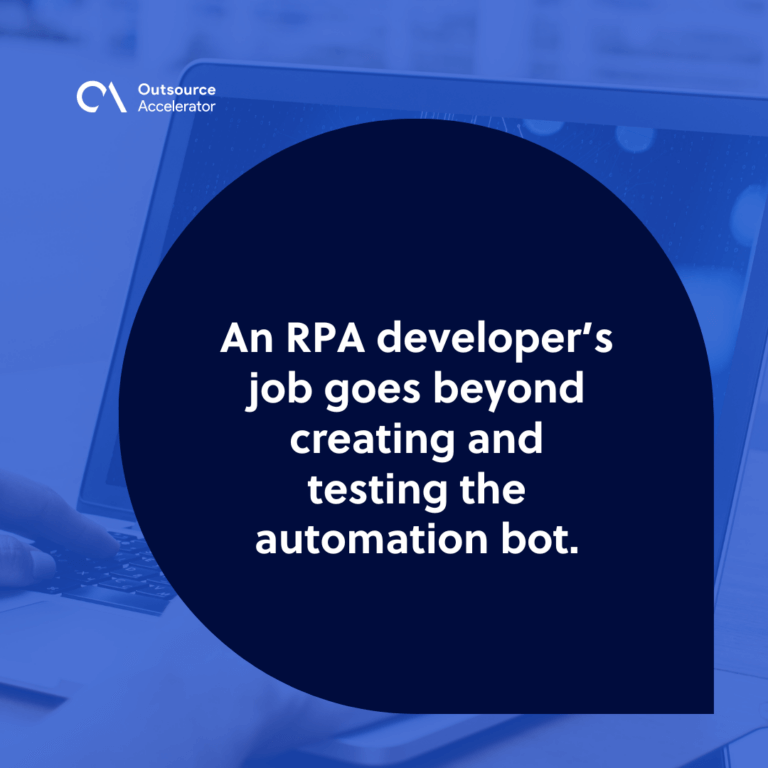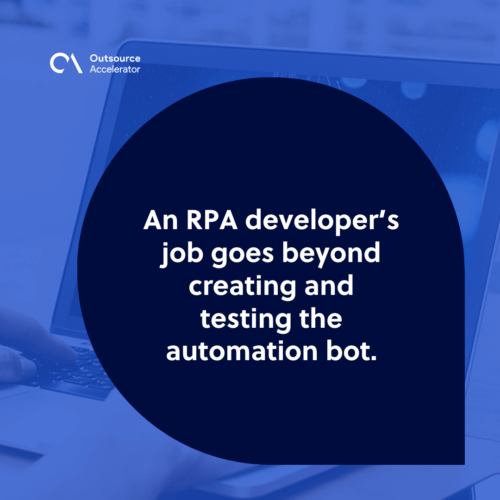 Why your business needs RPA developers 
A study by Deloitte found that 78% of early adopters of RPA technology will increase their investment in the next three years. Respondents have also reported that significant business improvements are felt within less than 12 months of RPA implementation.
With the increasing demand for more efficient processes brought by technology, outsourcing to reliable service providers such as Outsourced makes more sense in terms of accessing a wide pool of quality talents for this role.
Here are specific reasons why your business needs RPA developers now.
Cost-effective 
Many important business tasks are time-consuming, and time is money in business. RPA developers can design software applications so you can accomplish these repetitive tasks quickly while ensuring accuracy. 
RPA can help entrepreneurs run their businesses cost-effectively. By investing in technology, they can save money on labor costs. 
Greater employee satisfaction 
Having systems that take care of mundane tasks can lighten the day-to-day workload of employees. With bots, they can focus their attention and energy on other meaningful responsibilities. 
Teams can focus on customer care, sales, quality assurance, and other processes that cannot be automated. This can lead to greater job satisfaction.
Reduced human errors 
Even the most experienced employees in data entry can overlook a mistake. When not corrected, these errors can result in serious problems, especially in industries like IT and communication. 
This can be avoided by having a system built through RPA. These systems are designed to perform repetitive tasks. They can work for hours without failing and committing errors. 
The only time they can make mistakes is if they are programmed incorrectly. But this is unlikely to happen with skilled RPA developers designing and maintaining your bots.
Compliance with industry regulations
Retail stores, healthcare providers, and other businesses that use and store customer data must follow regulatory standards to avoid violations. They use RPA bots to stay compliant, reduce data errors, and create audit trails.
RPA developers can also program the bots to process logs and detect any irregularities or non-compliant processes. 
Should you outsource RPA?
Instead of building an in-house team of RPA developers, outsourcing RPA is also an option. This can be a more economical option since specialized companies can easily provide you with experienced RPA developers.
By outsourcing, you can focus more on core competencies and utilize the RPA company's technology.