Remote customer support and how it benefits companies and customers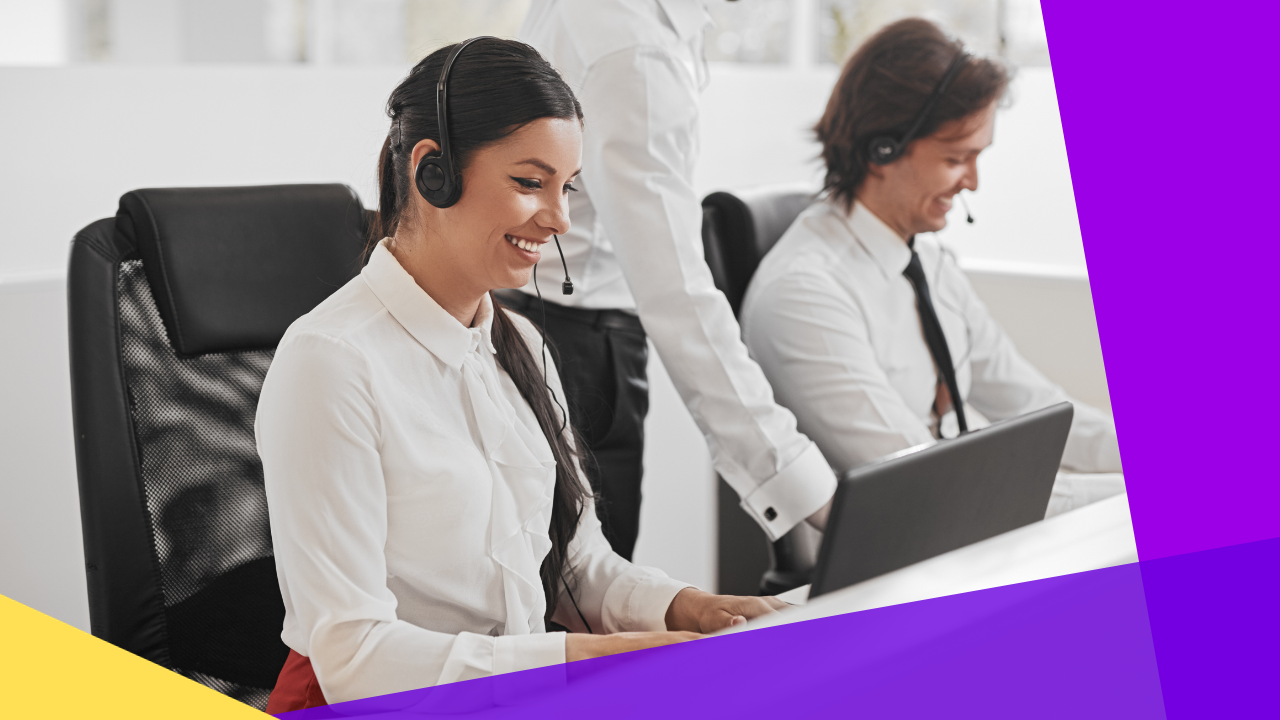 Working remotely is becoming more and more normalized as companies and businesses are able to provide the same quality of services from their own homes.
This includes the customer support industry. However, what exactly is remote customer support and how can one adjust to it, given its limitations?
In the 456th Outsource Accelerator podcast, Alex Holmes of Influx.com highlights the importance of having defined roles and a systemized setup to prevent miscommunication and coordination problems.
He says "I think it comes down to defining which roles have really defined scope where the coordination problems are at a minimum… I think most customer service roles are really well defined."
"[W]e find the most successful clients and the most successful managers inside our company are really good at systemizing things…"
What is remote customer support?
As the name suggests, remote customer support is the process of providing service to customers over the phone or internet.
Nowadays, businesses respond to customer queries and concerns remotely, increasing convenience for both parties and reducing travel costs and resources.
Customer concerns can vary, depending on the product or service. Remote customer service agents can help solve technical issues or assist in handling customer information, such as bills and product concerns.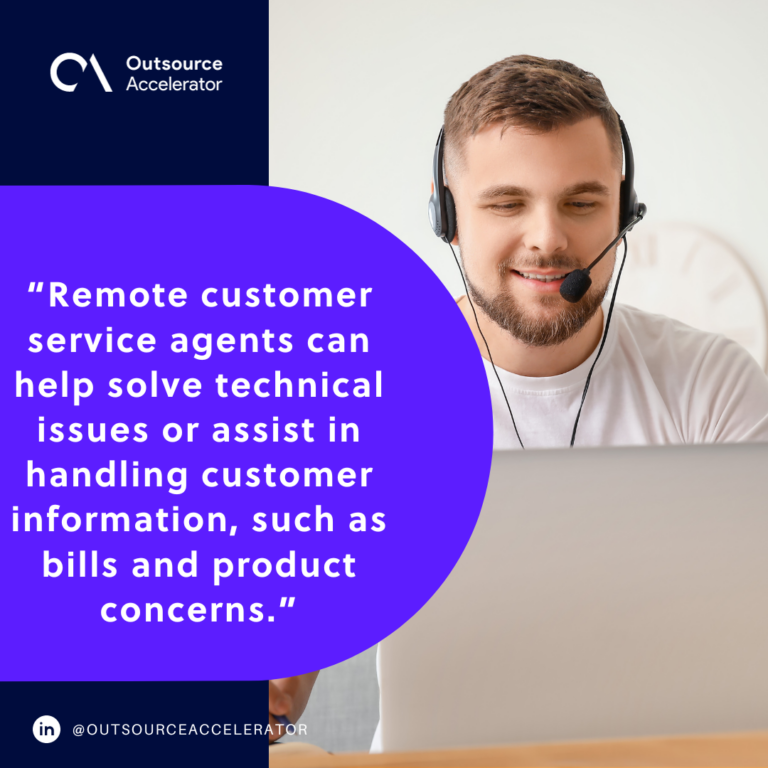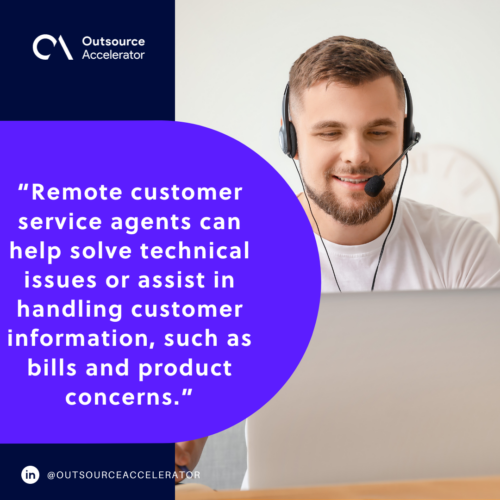 Difference between on-site and remote customer support?
The main difference between on-site and remote customer support is the lack of face-to-face interaction between the business and customer.
Traditional customer service involves in-person meet-ups between the customer and business. However, it poses more inconvenience to both sides, as it takes more time and energy to meet up.
Benefits of remote customer support
Remote customer support provides a lot of benefits to both the customer and support agent.
Immediate response
The best part about working remotely is customers can get responses to their concerns immediately.
Solving issues right away makes customers happy and increases customer retention as they do not have to wait too long for their concern to be acknowledged.
Increased efficiency
Additionally, immediate response time means customer problems are solved faster, allowing the support agents to move on to the next faster as well.
This increased efficiency allows more customers to have their problems solved. There are also no setbacks that come with face-to-face customer support, such as travel time and cost.
Holmes emphasizes that working remotely with team members around the world is a matter of efficiency, stating "[I]t's really a matter of efficiencies. So if the more operational a job is, the more defined a job is, the more it's fine to work from home."
Flexibility
Customer support agents can work according to their preferred hours and from the comfort of their own home.
It is up to the agent's preference to work a morning or evening shift before another agent takes over. Companies can also maintain their 24/7 customer support service by hiring employees from different time zones. 
Remote customer support employees also have the flexibility to work from anywhere, giving them more freedom and improving their work-life balance.
On the podcast, Holmes talks about the convenience and empowerment that working from home brings to people from remote cities with lots of traffic. 
He stated "[A] really big value add for them is to be able to work from home 100% of the time, especially in countries or cities like Jakarta or Nairobi, you know, lots of traffic."
"[T]hey just don't want to commute two hours each way, each day. And so working from home, they're very, very happy and empowered."
Lower costs
Traditional face-to-face customer support has several costs attached to it, such as transportation, office space, utilities, and more.
Working remotely removes the need to spend on all of that and allows your company to save their funds for other things.
Hire talent from anywhere
One of the biggest advantages to working customer support remotely is there are no location restrictions. Companies can hire anyone from anywhere in the world, increasing their talent acquisition and diversity.
It is also advantageous in terms of working hours. As mentioned previously, 24/7 customer support benefits from having people working in different time zones.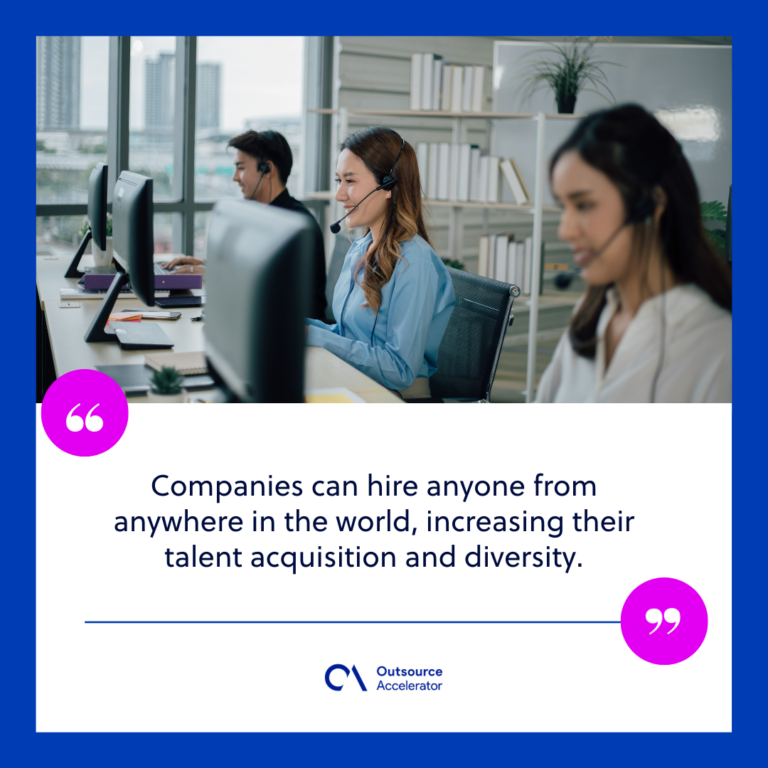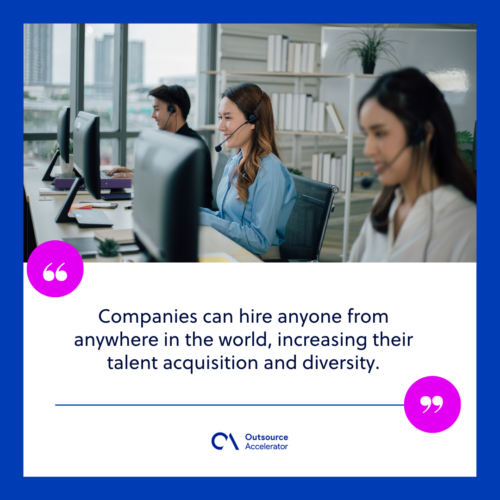 Kinds of remote customer support
Remote customer support is not limited to simply answer phone calls all day. There are different ways customers can reach out to support agents.
Cobrowsing
Cobrowsing allows the customer service agent to access their customer's screen directly to fix their issues.
Since the two sides cannot meet in person, cobrowsing is the closest thing to it as a support agent can take a look at their customer's concerns and troubleshoot it directly.
This reduces miscommunication and allows the support agent to see what the customer sees firsthand.
Live chat
With the help of live chat, customers can instantly send their concerns to a customer support agent and get a response immediately.
Customers want answers to their problems quickly, and live chat is the perfect way to seek help from an agent without having to wait.
This one-on-one form of communication allows the customer support agent to personalize their services to the customer. All of this results in happier customers and increased customer loyalty.
Is remote customer support the new normal?
Working remotely is slowly becoming the norm for almost every aspect of a business, including customer support.
Gone are the days when employees were confined to call centers and offices. Working customer service remotely keeps employees productive and allows them to maintain flexibility and balance between work and their personal life.
Furthermore, remote customer support is simply easier, personal, more convenient, and saves both the customer and agent a lot of time and money.