The recipe for a successful outsourcing partnership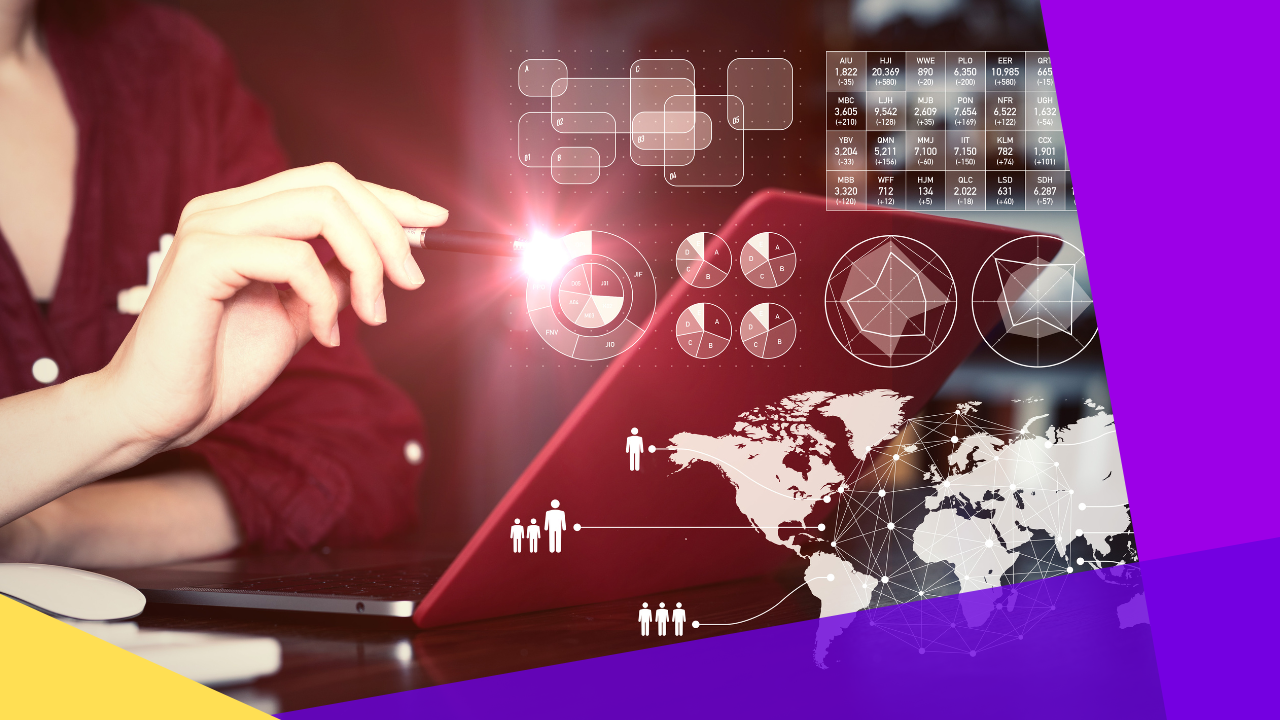 The most essential part of achieving business growth and development is building a meaningful outsourcing partnership. While connections are easy to establish, a partnership, on the other hand, should be mutual.
Nowadays, even if the digital age has revolutionized the way businesses deal with everything, business process outsourcing remains to be a part of the priority list. Relevant research says that businesses from different industries outsource at least 1 or 2 of their non-core activities. They do it to guarantee a higher quality of service and faster turnaround – the same reasons why businesses outsource.
With outsourcing, the possibilities are endless. It does not only cater to a specific type, nor a certain size of the business. Everything is achievable.
But the question is how? Find more about the recipe in creating a successful outsourcing partnership on the infographic below.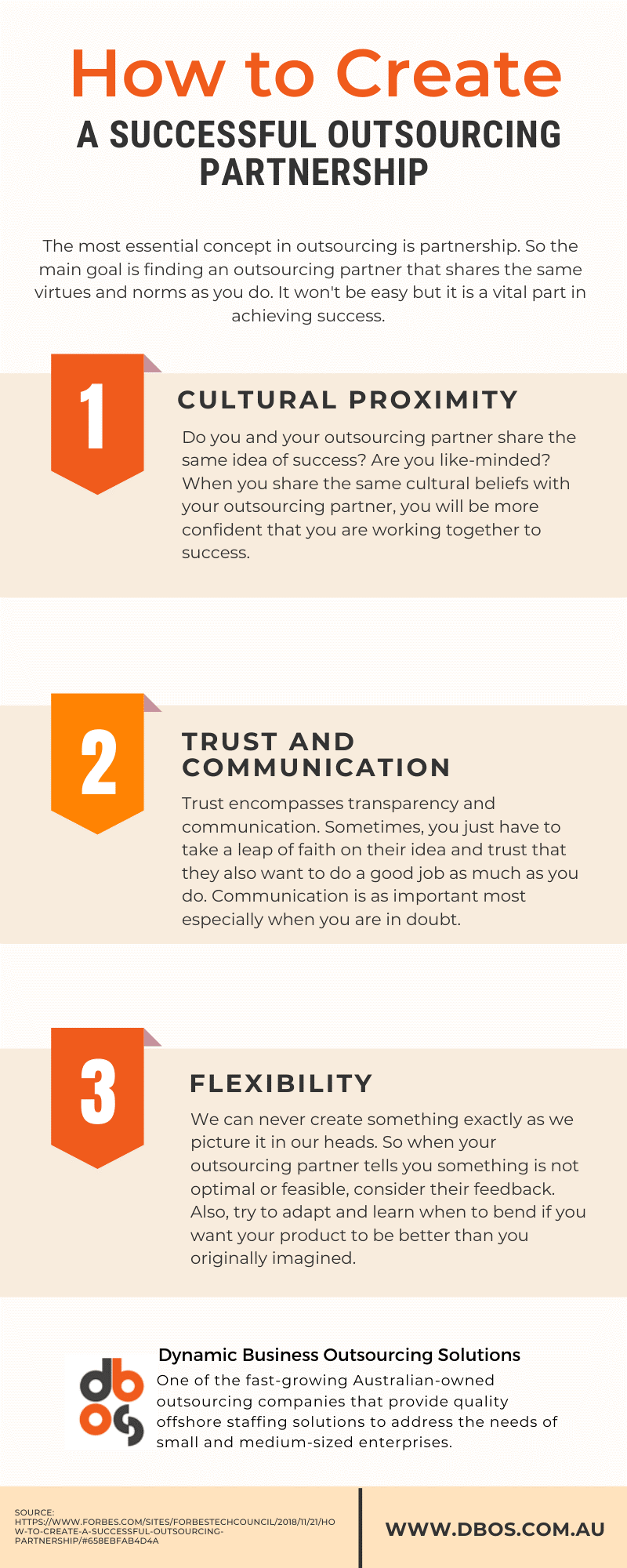 Creating a successful outsourcing partnership
More than making sure that the foundation of a budding partnership is present, guaranteeing a few characteristics on both sides is one strategic move.
Cultural proximity
On your search to finding a capable outsourcing partner, you'll pass through several companies who will offer services that are too good to be true. But, do not budge. Instead, look for an outsourcing company who has the same ideas and cultural beliefs as you do. If you found one, you will be more confident that you are working hand-in-hand towards success.
Trust and communication
You can't provide excellent outsourcing services if you don't fully trust who you're working with. Second-guessing their strategies and questioning the process that they follow could negatively impact your services. Sometimes, you just have to take a leap of faith in their ideas and believe that they also want to do their best as their reputation is on the line. Regularly communicating with them might also help clear the doubts.
On the other hand, you also have to set your expectations, time frame, and resources straight so your outsourcing partner can thoroughly prepare.
Flexibility
Not everything that you have envisioned for your product and services can be doable. Just like what they say, "we can never create something exactly as we picture it in our heads". So, when your outsourcing partner tells you that what you're planning is impossible, consider their feedback. Believe it or not, they also want nothing but the best for you and the business. And even if the end product could be too far from your visions, it might be better than what you have originally imagined.
Conclusion
Out of all the outsourcing companies in the world, the perfect one does not exist. But, the one who will work hard to accompany you through success is DBOS. Located in the Philippines, DBOS is an Australian-owned offshore staffing company that caters to back-office services, digital marketing, IT outsourcing, and outsourced customer support services. Reduce your wage costs up to 70% and get a free consultation with our very own CEO/Founder!
About the author
Justine Gado is a Content Writer for the Dynamic Business Outsourcing Solutions – Marketing Team. She graduated with a bachelor's degree in Journalism and is now writing various kinds of SEO-driven content for the website's blog and more.
This post first appeared on www.dbos.com.au