Production orientation and how it can help your business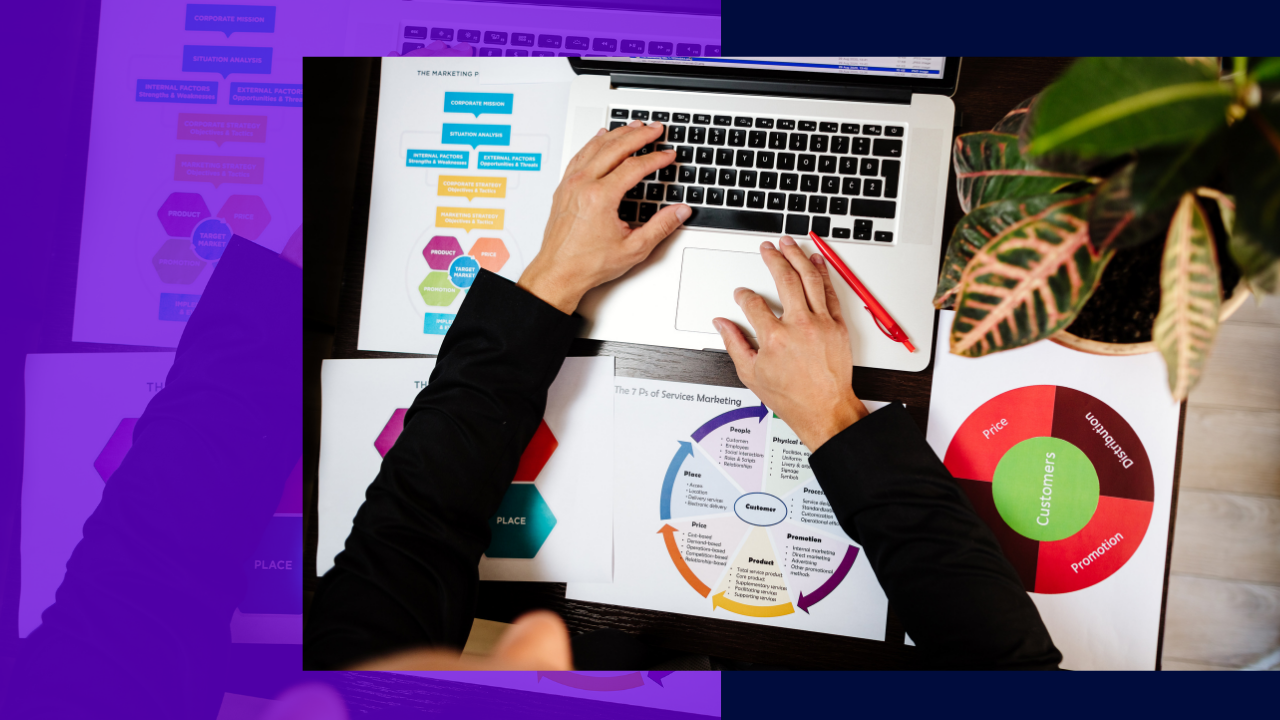 Companies can produce goods at lower costs by streamlining operations, minimizing waste, and improving productivity. 
By fine-tuning production processes, they can consistently deliver products that meet or exceed industry standards and customer expectations.
This bolsters competitiveness and enables them to offer their products at more attractive prices and boost profitability. One such approach to achieving this is through production orientation.
What is production orientation?
Production orientation, often referred to as product orientation, is a business philosophy primarily emphasizing the production process and product quality.
In this approach, companies believe that by achieving maximum efficiency in production, they can create high-quality products at competitive prices, leading to business success. 
The primary goal of production orientation is to maintain consistent product and service quality. Companies are focused on producing products that meet or exceed industry standards and customer expectations.
Production-oriented businesses work on streamlining their supply chain operations to ensure the timely delivery of raw materials and components.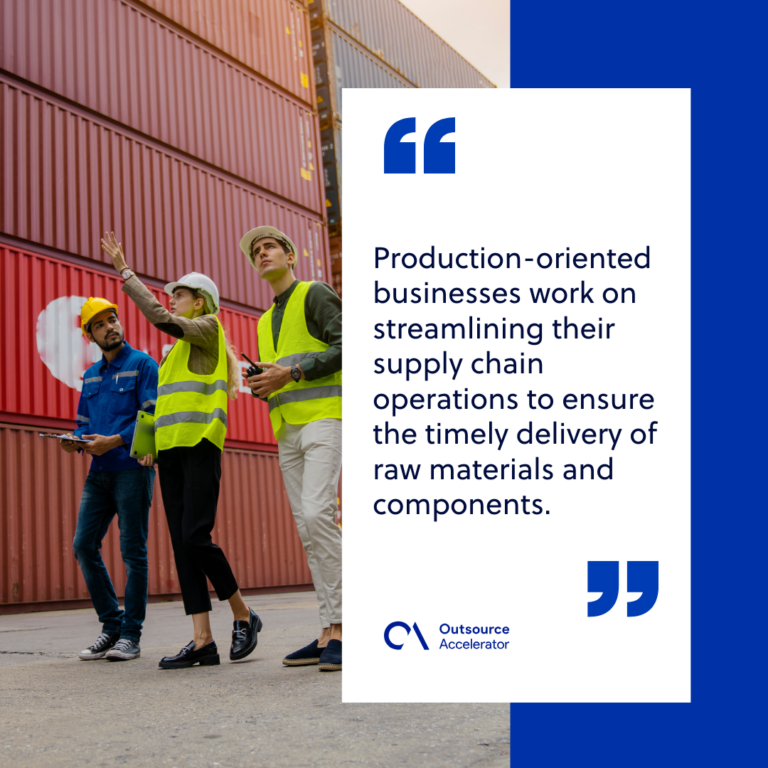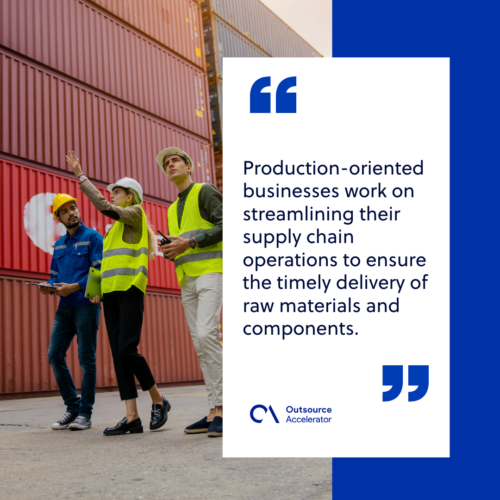 Product orientation vs. Market orientation
While production orientation is centered around optimizing production processes and product quality, market orientation takes a different approach.
Let's compare and contrast these two:
Customer-centric vs. Production-centric

– Market orientation focuses on identifying and satisfying customer needs, whereas production orientation concentrates on enhancing production efficiency.

Customer feedback

– Market-oriented companies seek and utilize customer feedback to improve their products and services. Production-oriented businesses may not prioritize such feedback as much.

Adaptability

– Market orientation is flexible and adaptable to changing market conditions and consumer preferences, whereas production orientation often adheres to a fixed production process.

Innovation

– Market orientation encourages innovation to meet evolving customer demands. Production orientation is less inclined to embrace change in the production process.
Advantages of production orientation
Now, let's look at the benefits of production orientation, which can help businesses thrive.
Cost-effective production processes
Production orientation involves careful examination of every step in production, from sourcing raw materials to the final product assembly. By fine-tuning these processes, businesses can substantially reduce costs associated with manufacturing.
This cost-efficiency becomes a significant asset as it enables companies to offer competitive prices to their customers. It aligns with the production orientation philosophy of providing high-quality products at compelling price points while maintaining healthy profit margins.
High production efficiency
Production orientation's core principle revolves around the relentless pursuit of efficiency. 
Production-oriented companies consistently commit themselves to streamlining operations. This approach results in faster production times, shorter lead times, and increased output. 
An enhanced production efficiency significantly boosts a company's ability to meet customer demands and boost customer acquisition.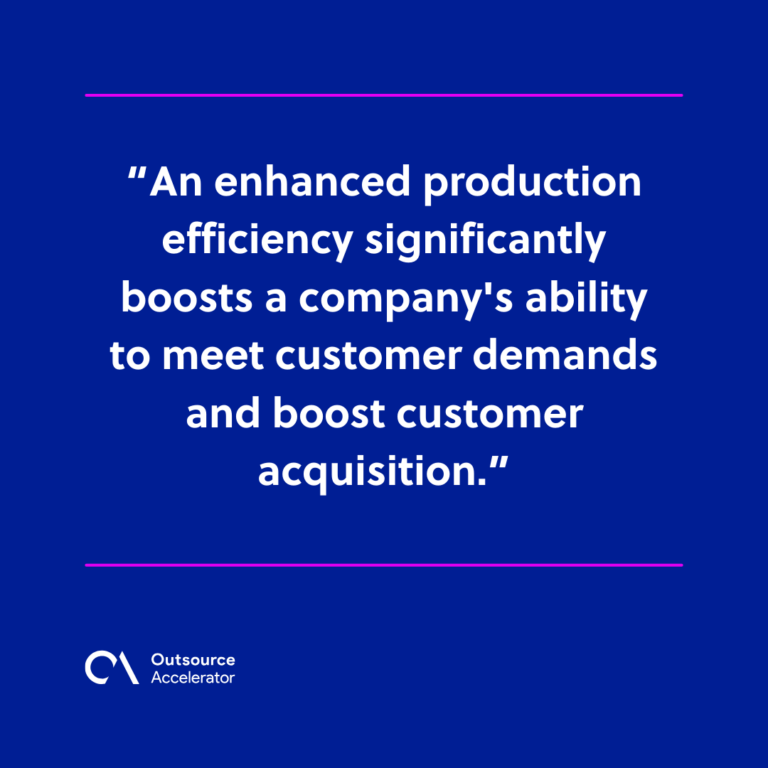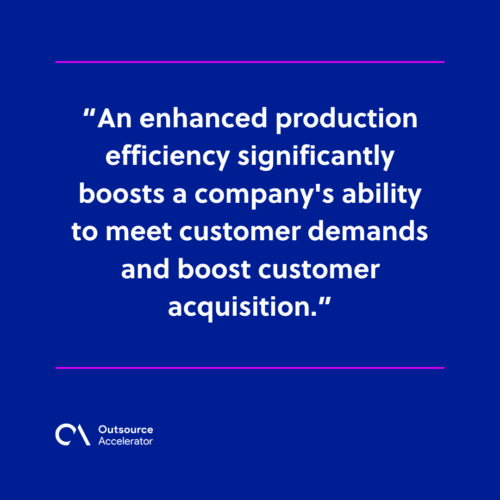 Supply chain optimization
Efficient supply chain management is another natural outcome of production orientation. Dedicated companies continuously work to reduce lead times and minimize inventory costs.
Keep in mind that consistency in this area is critical, as it ensures the timely availability of materials, a vital factor for uninterrupted production. 
Standardization of products
Within production orientation, standardization is not just a choice; it's a requirement. 
Standardization simplifies production processes and reduces the likelihood of errors. Businesses ensure product uniformity by applying the same standards across the production line.
This, in turn, makes it easier for companies to scale their operations, maintain consistent quality across various locations, and offer the same product specifications to customers. 
Limitations of production orientation
While production orientation brings several notable advantages, it's essential to understand its potential challenges.
Let's look at the limitations of production orientation:
Ignores customer needs and preferences
One of the most significant limitations of production orientation is its tendency to overlook customer needs and preferences. 
By focusing primarily on production efficiency, companies may miss out on market trends and shifts in consumer demands.
Neglects marketing and promotion
Production-oriented businesses often allocate minimal resources to marketing and promotion. While their products may be of high quality, customers may remain unaware due to inadequate marketing efforts.
May result in product obsolescence
The consistent drive to maintain a well-oiled, standardized production process may hinder a company's ability to adapt to market changes.
The market continuously evolves, and products that were once considered cutting-edge may quickly become outdated as consumer expectations and technology evolve.
Companies locked into production orientation may find pivoting and innovating swiftly challenging. They run the risk of offering products that no longer align with current market demands.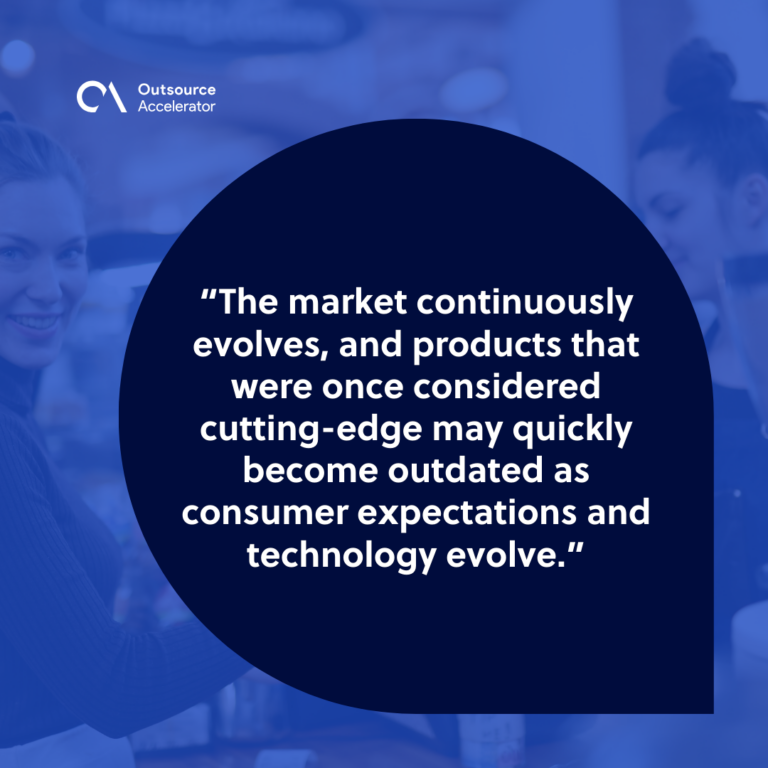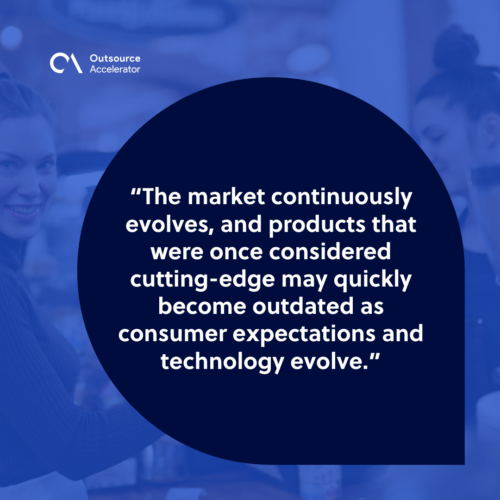 Examples of the production orientation
These examples serve as tangible demonstrations of how the principles of production orientation can be effectively applied across business processes:
Assembly line production of automobiles
The automotive industry is a classic example of production orientation in action.
For instance, car manufacturers such as Toyota and Ford have mastered the art of mass production. They focus on optimizing their assembly line processes to produce cars efficiently and at a reasonable cost.
The goal is to provide consumers with reliable, standardized vehicles that adhere to stringent quality standards.
Fast food chains with standardized menus
Fast food chains like McDonald's and Burger King are prime examples of businesses prioritizing production orientation. They have carefully designed their menus to offer a limited selection of standardized items that are easy to produce quickly and consistently.
This approach allows them to serve customers with minimal waiting times and ensures that the taste and quality of their products remain consistent across various locations.
Large-scale agriculture for commodity crops
In the agriculture sector, large-scale farming operations often adopt a production-oriented approach, especially when cultivating commodity crops like wheat, corn, and soybeans.
These farms focus on optimizing planting, harvesting, and processing techniques to achieve high yields and lower production costs. The standardized methods enable them to maintain consistent quality and quantity.
Production orientation can significantly benefit businesses by enhancing efficiency and maintaining consistent product quality.
However, companies must balance production and market orientation to address customer needs, promote products effectively, and adapt to changing market conditions.