A brief overview of a process executive role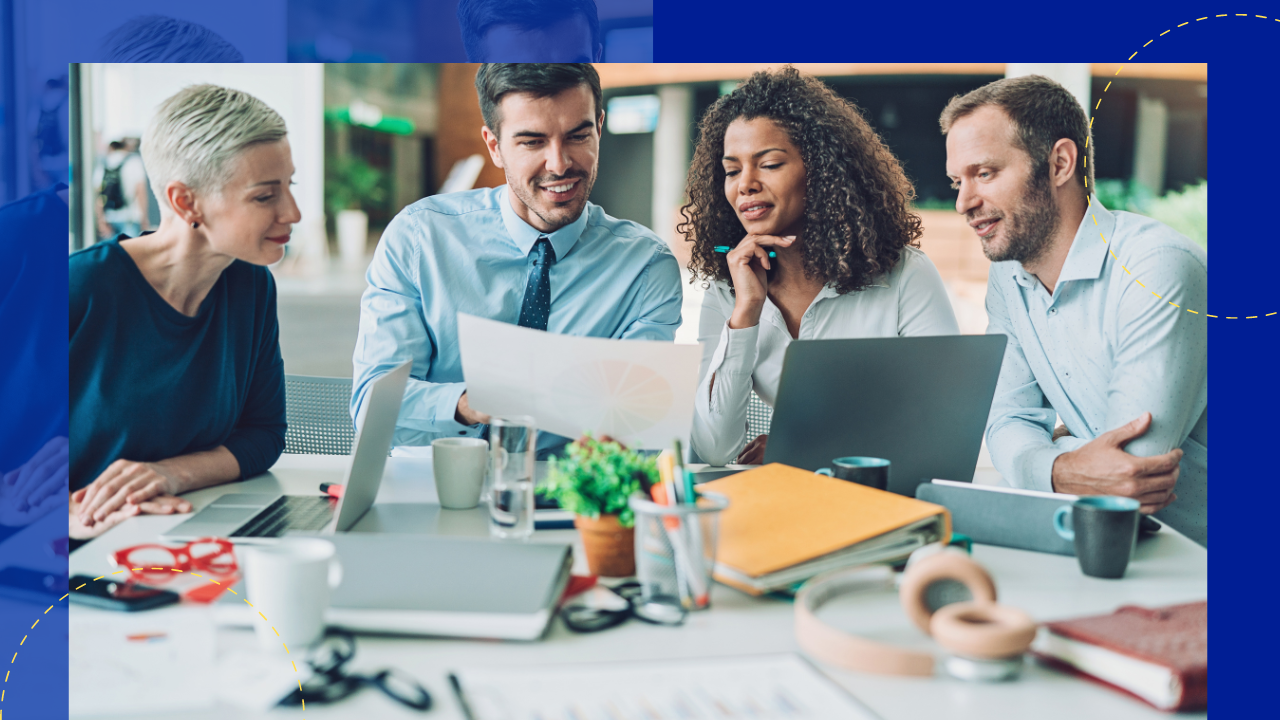 In business, achieving efficiency and optimizing operational processes are critical factors in staying competitive. A vital role in this pursuit is that of the process executive.
This role oversees and manages the processes that keep a company running smoothly. They bring their expertise to streamline operations, enhance productivity, and drive overall performance.
This article will explore a process executive role, the responsibilities, and the benefits of hiring an offshore process executive.
What does a process executive do?
A process executive is responsible for overseeing an organization's processes and workflows. Process executives ensure that all operations run smoothly, identify roadblocks and wastes in their functions, and maintain operational compliance throughout.
They work closely with different departments and stakeholders to understand existing workflows and identify areas for enhancement. 
Process executives are there to help businesses increase efficiency and reduce costs.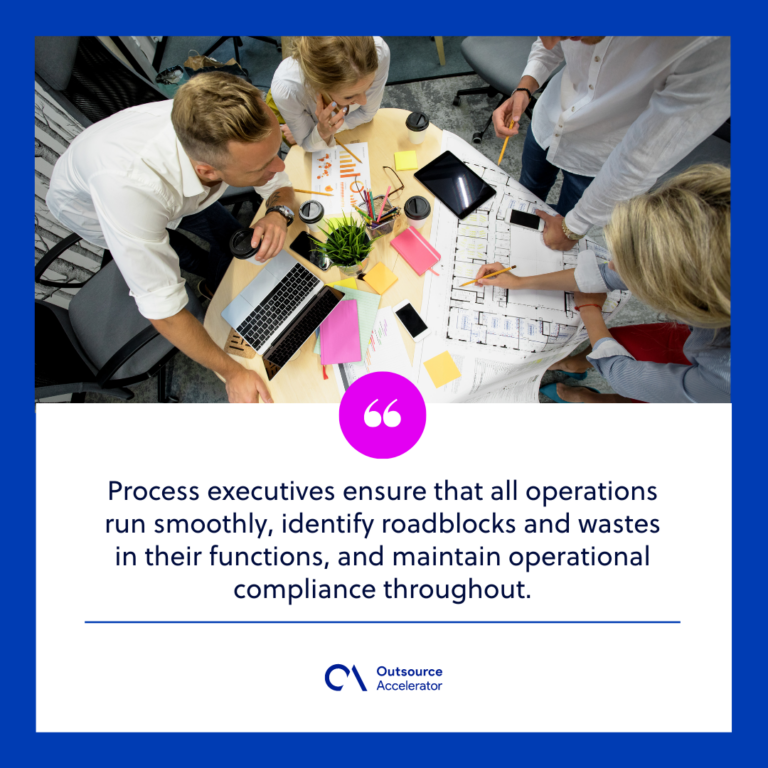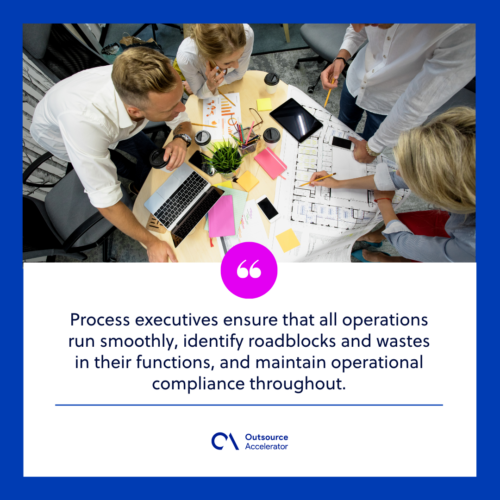 Industries where process executives work
Process executives are in demand across various industries where organizations can benefit from their expertise. Some of the sectors where process executives are found include the following.
Manufacturing

. Process executives contribute to the manufacturing industry by optimizing

supply chain management

, implementing lean principles, and ensuring quality control throughout the production cycle.

Logistics

. Process executives in the logistics sector are in charge of transportation workflows and route planning for the shipment of products. They implement strategies to minimize order delays and reduce costs in shipping damages.

Banking

.Process executives are instrumental in the banking industry, where precision, accuracy, and regulatory compliance are paramount. They streamline functions such as loan processing to cut their processing time and ensure security in handling data.

Healthcare

. Meanwhile, in the healthcare industry, a process executive optimizes patient care processes through patient scheduling, workflows in hospitals or clinics, and managing

electronic health record (EHR) systems

.

Information technology (IT)

. Within the IT industry, process executives focus on enhancing development processes, project management, and IT service delivery. At times, they also look for opportunities for automation in their operations.
Responsibilities of a process executive
While their specific responsibilities vary depending on the industry, process executives share common responsibilities such as the following.
Analyzing processes
One of a process executive's primary responsibilities is to analyze and assess existing processes. They identify bottlenecks, redundancies, and areas for improvement and communicate them with stakeholders.
Developing process improvements
Once inefficiencies have been identified, the process executive is responsible for developing and implementing process improvements. This may involve creating new processes or modifying existing ones to adapt to these changes.
They must ensure the improvements are practical and align with the organization's goals to make it work.
Monitoring process performance
Process executives are also responsible for continuously monitoring and analyzing the performance of optimized processes.
They establish key performance indicators (KPIs) to track the progress and impact of implemented changes and modify them as needed.

Training staff
Process executives are responsible for training teams on new processes and process improvements. They must ensure that all staff members understand the processes and can implement them effectively.
Collaborating with teams
Effective stakeholder collaboration is a crucial aspect of a process executive's role. They engage with various teams, managers, and employees to gain a deep understanding of the operational challenges and gather valuable insights from them.
Skills needed in a process executive role
To be a successful process executive, applicants should possess the following skills and qualities.
Problem-solving skills
Process executives must have strong problem-solving skills to identify and resolve process-related issues. They analyze complex situations, develop innovative solutions, and implement strategies to overcome challenges.
Expertise in project management methodologies
Process executives must have expertise in project management and some of its methodologies. This is because they will mainly deal with handling company workflows and functions.
Some of the standard project management methodologies to know include the following:
Six Sigma

Lean management

Agile

Scrum

Waterfall
Interpersonal skills
Process executives work closely with stakeholders, including senior management and frontline employees. With this, they must possess good interpersonal skills to communicate. 
Effective communication, negotiation, and leadership skills are essential to building relationships and successful collaboration for them.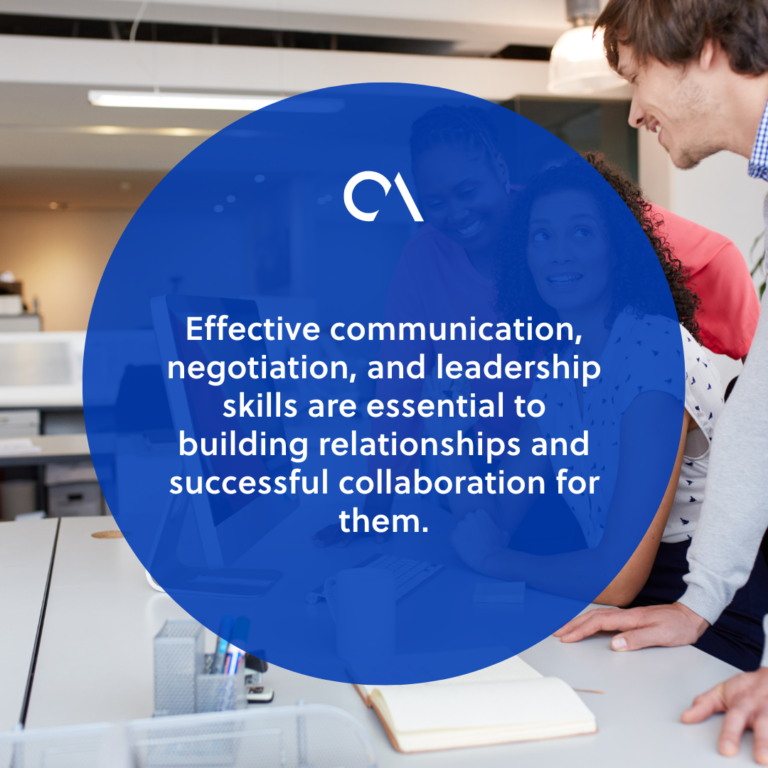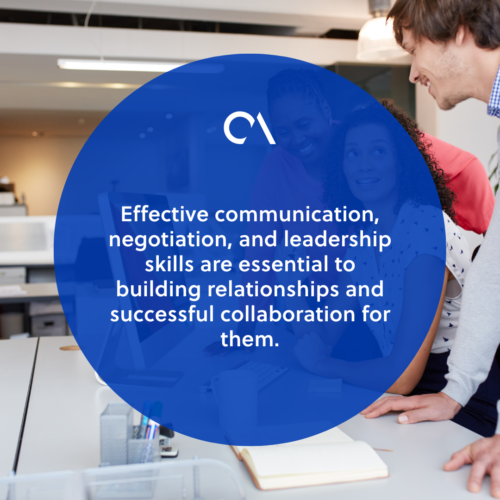 Proficiency in relevant software and tools
Process executives should be well-versed in using business process management platforms and other tools for managing and optimizing workflows. 
Proficiency in these tools enables them to leverage technology for process optimization.
Hiring an offshore process executive
Given the gravity of their work, a process executive plays a crucial role in most organizations nowadays. However, it's up to the business to keep this role in-house or hire their offshore counterparts.
Hiring an offshore process executive can provide several benefits for organizations.
Cost-effectiveness

. Hiring offshore process executives can be more cost-effective for small and starting firms. Aside from hiring quality talents at a fraction of the cost of

local hires

, firms can easily scale their resources through the savings they get.

Fresh perspectives

. Offshore process executives offer a new perspective on existing processes that their in-house teams might have initially missed out on. 

Specialized knowledge

. With the limitations that businesses get in their localities, offshoring gives them a chance to access specialized expertise or experience unavailable within their areas.
By hiring an offshore process executive, organizations can benefit from cost savings, fresh perspectives, and specialized knowledge and experience.