Print graphic design and its value for your brand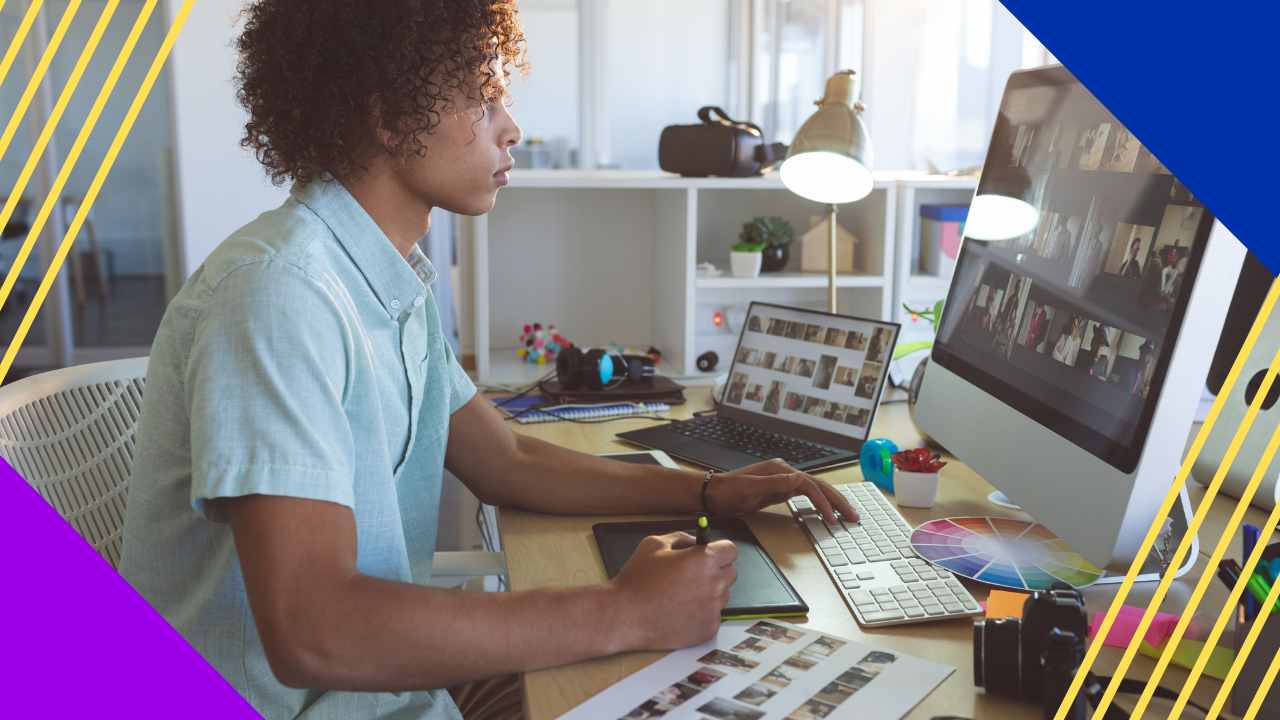 It takes special skills to keep up in the industry of print graphic design. While the common sentiment may lead you to believe it's a dying medium, the truth is it's proliferative as ever. 
Many companies turn to firms like Booth & Partners to locate print graphic designers to capitalize on this still-promising branding method. 
What is print graphic design? 
Print graphic design is a design process where the end product is a digital form meant to be printed onto a material. 
This material may be paper, plastic, metal, or ceramics. It does not refer to actually producing the final printed material.
Today printed graphic designs may seem uncommon, but take a walk, and you'll see you're surrounded by them. Because of their visibility, print graphic design is a valuable means of brand awareness and marketing. 
As with digital and web design, print graphic design is still evolving. A blend of both approaches is expected to be employed in the future to reach the largest audience possible.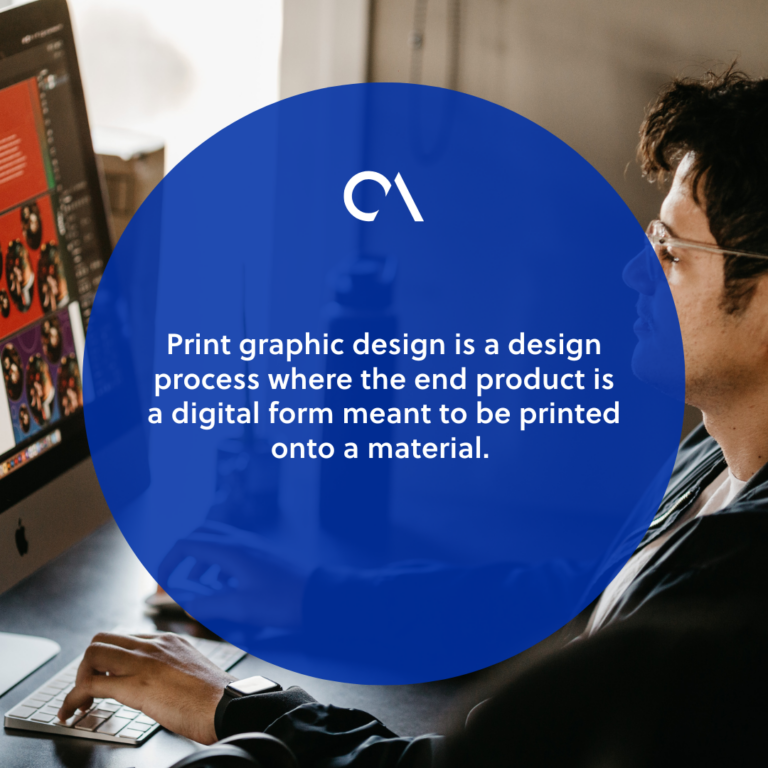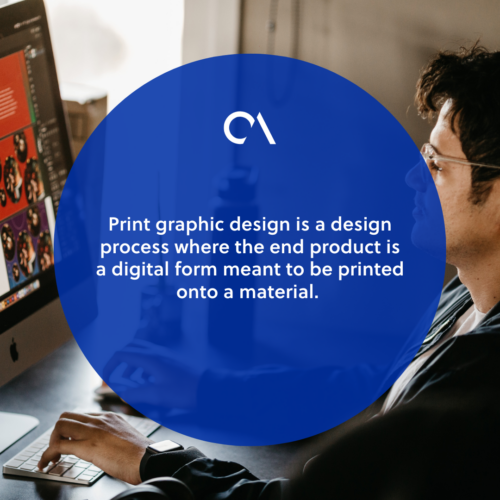 Print graphic design vs web and digital design 
While print graphic design is meant to produce physical prints, web and digital design stay on virtual media. But they both share a common goal of communicating with a target audience. 
Print graphic designers mainly need to remember the specifications of the material they're designing for. 
A mistake in printing can cost up to thousands of dollars in lost material costs. This added challenge of working with narrow parameters means print graphic designers must have precision skills. 
Print graphic design applications 
Take a look around and you'll notice print graphic design is all around. There are a variety of ways that businesses can take advantage of this medium: 
Business cards
Because they are an integral part of brand identity, business cards should be a necessity in every business. A well-designed card enables more connections and expansion of your community of business partners. 
Print graphic designers for business cards also usually specialize in other stationery needs.  
Banners and posters
These are large prints with the purpose of temporarily showcasing an idea, product, or upcoming event to the public. Banners and posters may also be used for private occasions or celebrations. 
A good design is one that hooks the eyes of passersby with attractive visuals and powerful text. 
Brochures
Brochures are common when companies present their services and products, especially for business-to-business (B2B). 
The value of brochures in advertising should not be underplayed. 
Flyers
As one of the cheapest and most straightforward types of advertising in print graphic design, flyers have long been used to reach the widest audience directly.  
Just like posters, an attractive design is the main hook that attracts people and makes them aware of the product. 
Label and packaging
Labels and packaging tend to contain the most creativity, as designs go through many barriers before being approved for market. 
A good product is one thing, but good labels and packaging should not be forgotten either. Good-looking packaging makes a product stand out from its competitors on the shelf.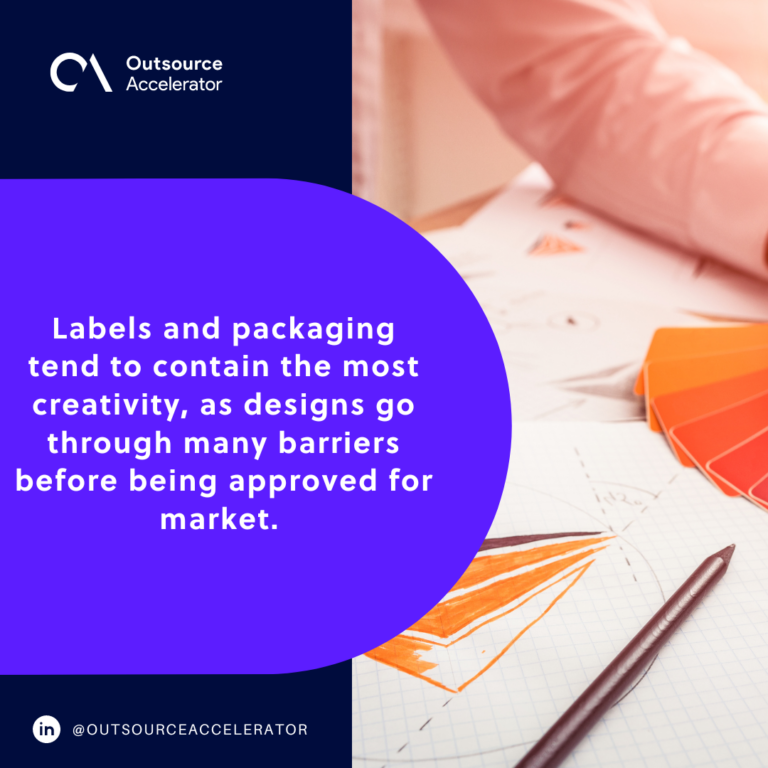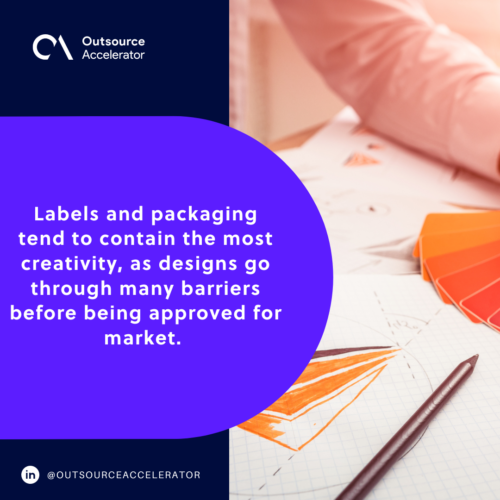 Turn to Booth & Partners for top outsourced print graphic design 
Outsourcing print graphic designers is just one of the many roles that Booth & Partners can do for you. And with trainers with over a decade of experience, you're guaranteed a high-performance standard. 
Booth & Partners helps companies find more flexibility and better ways of working. As an extension of your existing team, they will build faster, drive growth, and transform your business the way you envision it. 
Booth & Partners applies tailored recruitment solutions when selecting the right print graphic designers. This ensures that your remote team is staffed with only the most creatively qualified and technically skilled workers. 
This leading BPO services firm covers many specializations, not just print graphic design and the Design and Creative sector. 
Booth & Partners can build teams for your sales and customer support, administrative support, marketing, information technology, and other outsourcing services needs. 
Contact Booth & Partners today to get teams started on your print graphic design needs!