Why you need a personal virtual assistant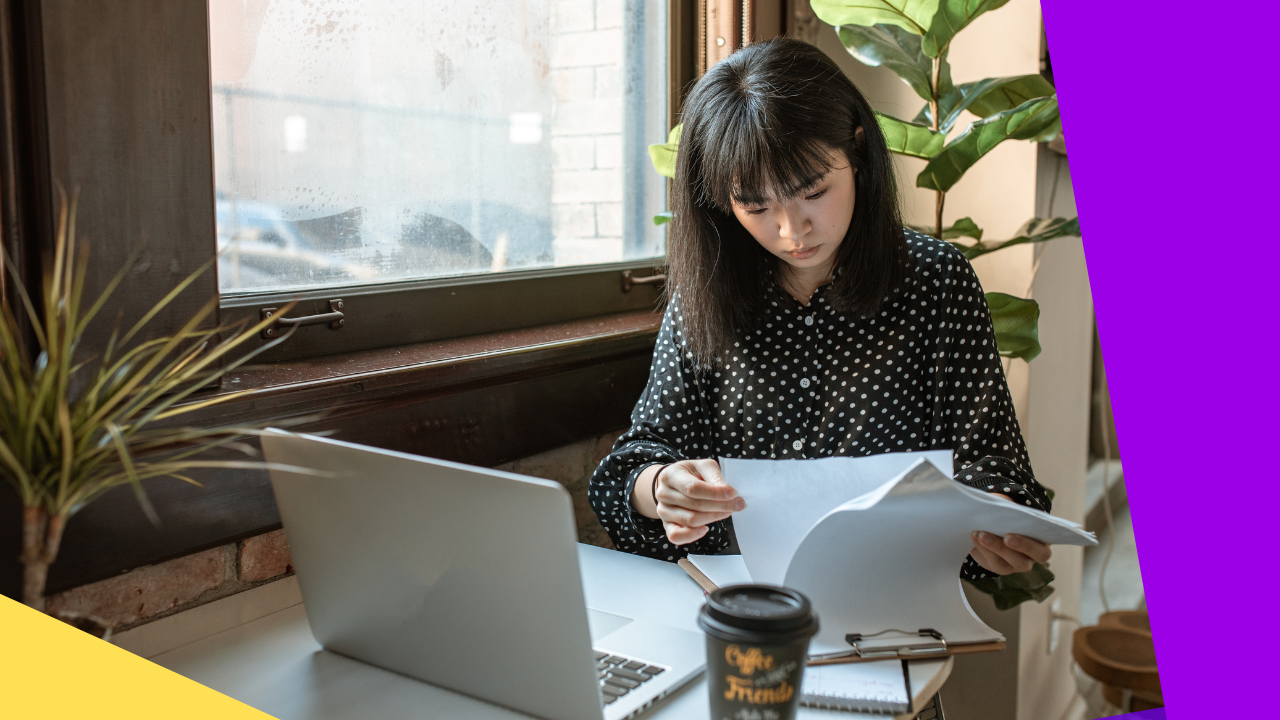 Running your own business often takes up much time you could've spent on other things.
Even small business owners aren't spared from this dilemma.
From developing business strategies and generating leads to keeping clients satisfied, you will end up overworked – and ultimately, less effective – if you try to handle all this yourself.
Fortunately, you don't have to.
Hiring a personal virtual assistant from reputable service providers like Wing Assistant lets you offload certain tasks to virtual employees.
Doing this allows you to take back your precious time and invest it elsewhere.
What is a personal virtual assistant?
A personal virtual assistant, as the job title implies, is a virtual assistant that handles tasks for one individual. These things can either be office-based, like scheduling meetings, or for the home, like booking cleaning services. 
These virtual assistants can be independent contractors or under the employment of third-party service provider firms.
Basically, virtual assistants handle administrative tasks that you would normally have to do yourself.
Examples of tasks delegated to virtual assistants are: 
Scheduling appointments

Making online purchases

Processing documents and customer payments

Making travel arrangements
You can also give these virtual assistants tasks that require more specialized skills, such as graphic designing, social media management, or content writing.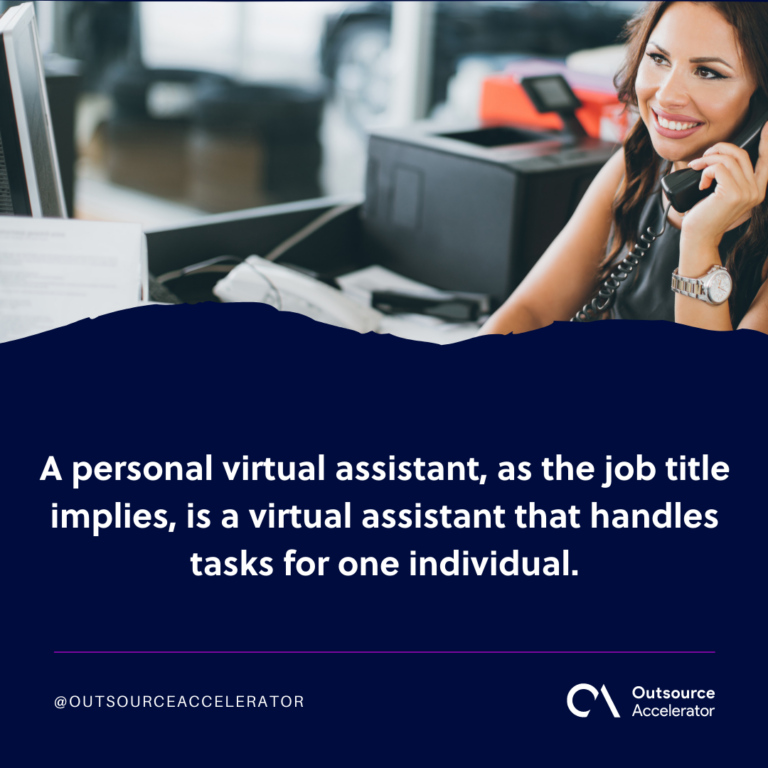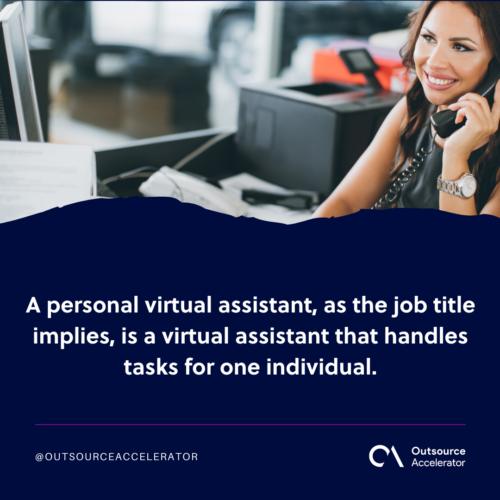 Personal virtual assistant duties
As stated in the previous section, you can hand over various tasks to your personal virtual assistant.
Generally, these virtual assistants can handle administrative duties, such as processing documents and calendar management.
Other tasks that you can offload to your virtual assistant include:
Creating and sending invoices

Doing basic research

Tracking expenses

Managing schedules

Fielding phone calls

Making travel reservations

Answering emails

Other miscellaneous responsibilities
Advantages of having a personal virtual assistant
Having a personal virtual assistant will give you plenty of benefits, such as the following: 
Cost savings
Hiring a virtual assistant over an in-house and physically present one lets you save as much as 70% of what you would've otherwise spent.
You will also be spared from additional equipment and office space expenses as your assistant will be working virtually.
Taking back your time
Virtual assistants take away much of the burdens of mundane and repetitive tasks from you.
Handing over your non-core business functions to these assistants enables you to devote more time to developing business strategies or other more important tasks.
Improved productivity
Letting virtual assistants take over administrative tasks increases productivity as they can focus on these without worrying about other business aspects.
Moreover, these virtual assistants are well-trained and familiar with handling such tasks and know the best practices in doing so.
"On-call" availability
As your virtual assistant doesn't work within the confines of your office, you can assign tasks to them on the fly.
Unlike in-house assistants who will be off the phone once they've clocked out of the office, you can still reach your virtual assistant even late at night or in the early morning hours.
This degree of flexibility is especially beneficial if you often run on tight schedules.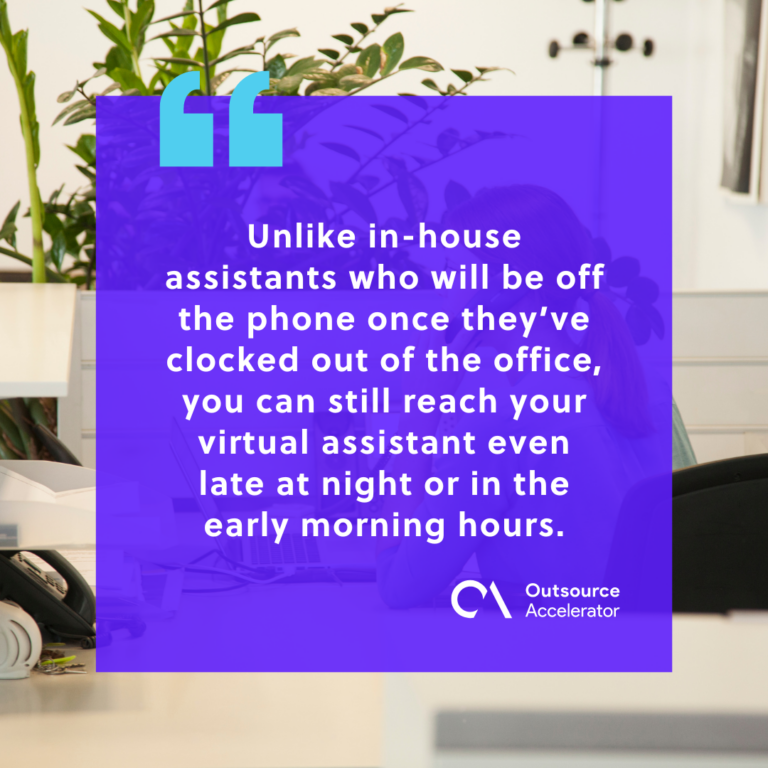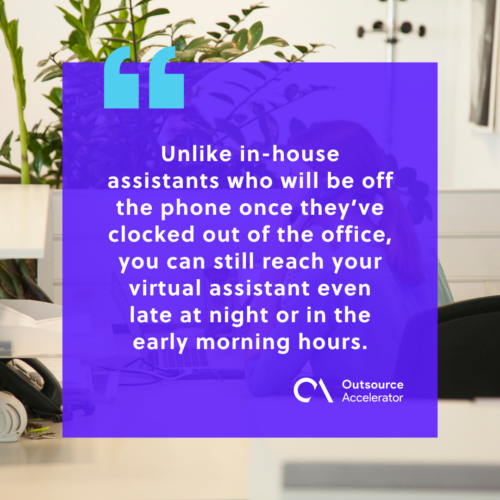 Hire a personal virtual assistant through Wing Assistant
Wing Assistant is a leading provider of virtual assistant services worldwide.
The company caters to businesses of all sizes, as well as individual entrepreneurs, and provides them with skilled virtual assistants selected from the top talents in the market.
What makes hiring assistants through Wing different from other providers is Wing Assistant's pricing scheme.
With Wing Assistant, you won't have to pay by the hour as per usual practices. Instead, you will be charged a competitively low monthly rate, and you can delegate as many tasks as you want to your personal virtual assistant!
Hire an assistant through Wing Assistant now!