People management and outsourcing your workforce in the Philippines
Last updated: August 5, 2021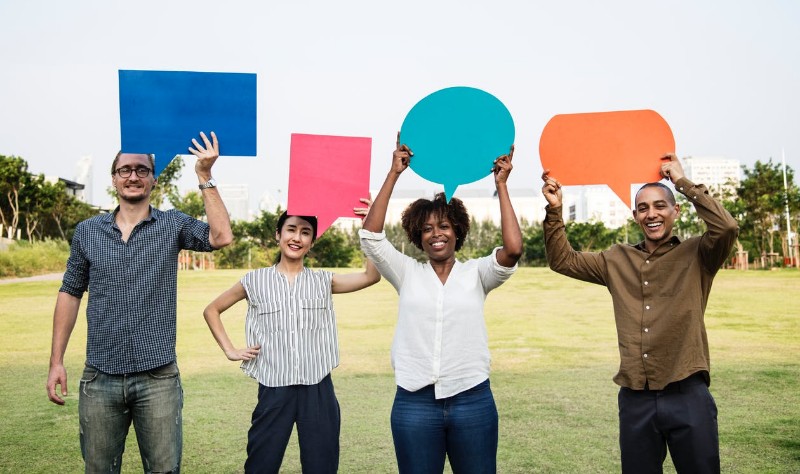 The Philippines has been a top outsourcing destination for many years now, but the stakeholders in the information technology and business management processes (IT-BPM) industry in the country refuse to rest on their laurels. Instead, they continue to research and implement projects to improve the quality of service that the local workforce is known for. In the face of various opportunities and changes brought about by the wide adoption of artificial intelligence, Filipino workers are honing and diversifying their skills so that the country can retain a competitive edge and secure a significant share in the global BPO market.

How outsourcing benefits your business
As a decision-maker in a small to mid-sized enterprise, it's in your best interest to take a closer look at outsourcing and see if it's a sustainable option that can help your business thrive. SMEs typically outsource processes that don't directly affect the core processes of their business, such as logistics and accounting. In comparison to big corporations that can support various departments, SMEs typically don't have the extra resources or manpower to take care of these processes. While this situation may seem limiting from the outset, it can present a smaller business with opportunities to cut costs and increase profits.
[optin-monster-shortcode id="pwo8x4nih8hj0iieyqjj"]
Here are some of the benefits that your company stands to earn by outsourcing processes that are not central to your business operations:
1. Focus on the core processes of the business.

Payroll and finance are just some of the functions that are critical to the business, but since they don't generate sales, it makes sense not to devote significant manpower to these tasks. You can choose to assign these to your HR team, but it's highly likely that they already have their hands full with keeping the rest of the team focused on the core functions of the business.
Non-core functions should still be handled by the appropriate professionals, and SMEs shouldn't be tempted to take care of these on their own if these activities are outside their skillset. Businesses get the highest benefit by focusing on their strengths and outsourcing functions that are not within their core competencies. Instead of letting an overwhelmed or inexperienced employee handle sensitive information and risk making mistakes in the process, it is best if these tasks are relegated to qualified professionals who can thoroughly and competently perform the function.
2. Cut down overhead costs.
Hiring a provider is definitely a more cost-effective option compared to implementing, for example, a content creation team, staffing it, and managing it. Businesses that choose to outsource can simply improve their service plan as they scale up, but those that choose to invest in in-house manpower and technology to handle non-core processes need to funnel more funds to these departments as the company continues to grow. As it stands, the cost of partnering with a provider will always be lesser compared to hiring, training, and retaining new employees.
But you don't have to look far in the future to see how outsourcing can benefit the company. Just remember that time is money and, right now, it is best spent doing activities that are central to the business. Outsourcing gives you more time and resources to spend on activities that earn money for your company, like improving your services and products and widening your client base.
3. Use the BPO service provider's technology and experience.
BPO companies that handle particular processes such as finance and customer service, invest in technologies that will make the work easier and faster for their employees. This allows them to improve productivity without sacrificing the quality of the work that they do. At the same time, they have specialists that look into the various laws and changes that affect the way they do business. BPO companies that handle taxation, for example, keep themselves on top of rules and changes that affect their particular area of expertise.
By outsourcing work to specialists, your company can expect accurate and timely work, benefit from the latest technology, and use the expertise of trained professionals. Best of all, these can be enjoyed simply by paying a minimal fee and without shelling out extra resources to invest in technology, training, or manpower.
What every employer should know about wages in the Philippines
One of the many reasons why western companies choose to outsource work to the Philippines or work with a BPO company based in the country is the low cost of labor. The minimum wage in Metro Manila is set at around USD 9 per day or around USD 1.1 per hour, which is significantly lower compared to the minimum wage in the United States, which is set at USD 7.25 per hour. This puts a Filipino minimum wage earner's salary at around USD 207 per month, or USD 2,492 per year.
Jobs in the Philippine BPO industry pay above the minimum wage, and most start with an average base salary of USD 300 per month or around USD 3,600 per year. That's really cheap from a business perspective, but is it humane? In a country with a low cost of living like in the Philippines, yes. A monthly salary of USD 300 can provide a person with a good standard of living. According to the Philippine Statistics Authority, a family of 5 needs a minimum of USD 177 per month to cover their food and non-food needs. In another 2015 survey, the agency revealed that a Filipino family spends an average of 4,150 per year or USD 345 every month.
While USD 300 may fall below the average monthly family spending, it's worth knowing that this amount is considered to be a good basic salary for someone who is just starting out in their career. Many of the most common job titles in the Philippine BPO industry receive much higher annual rates, as demonstrated in the table below:
| | | | |
| --- | --- | --- | --- |
| Job Title* | Average entry level salary in USD | Average midcareer salary in USD | Average late career salary in USD |
| Accountant |  $               4,742 |  $               7,025 | $               7,782 |
| Call center agent |  $               3,706 |  $               4,587 | $               5,633 |
| Copywriter |  $               4,629 |  $               5,845 | $                     – |
| Graphic artist |  $               3,468 |  $               4,029 | $               5,523 |
| HR manager |  $               6,957 |  $               9,504 | $             11,290 |
| Project manager |  $             10,270 |  $             13,949 | $             21,198 |
| SAP consultant |  $               9,418 |  $             17,805 | $             27,214 |
| Software developer |  $               6,668 |  $             10,676 | $             14,601 |
| Systems administrator |  $               6,877 |  $               9,023 | $               9,734 |
| Systems analyst |  $               6,728 |  $             11,966 | $             13,759 |
| Team leader |  $               7,230 |  $               9,106 | $             13,759 |
| Technical support representative |  $               4,169 |  $               5,448 | $               6,134 |
| Virtual assistant |  $               4,039 |  $               6,714 | $                     – |
*Info retrieved from Payscale, May 2018 | USD 1 to PHP 51.77         
These figures may not seem much from a western perspective, but it allows workers to fully support themselves and their families and save money for investments and emergencies. In addition to a basic wage, workers also get health benefits and are enrolled in various programs that can offer them financial assistance in times of calamity, sickness, or other similar events.
Overtime pay

The minimum wage is based on a workweek of 40 hours or 8 hours per day. The 60-minute lunchbreak that employees have daily is not counted as a work hour and is not compensated. Overtime pay is given to employees if they need to work beyond the regular 8-hour work shift.
On regular days, employees should get an extra 25% of their hourly pay rate for every overtime hour rendered.
On rest days and regular or special holidays, they should get an extra 30% of their hourly rate on that specific rest day or holiday for every extra hour rendered.
Premium wage
Employees that report for work on rest days and special holidays receive premium wages. There are 3 special holidays in the Philippines: Ninoy Aquino Day, All Saints Day, and the Last Day of the Year.
On rest days or special holidays, employees get an additional 30% of their daily basic rate.
On rest days that also fall on special holidays, employees get an additional 50% of their daily basic rate.
On regular holidays that also fall on rest days, employees get an additional 30% based on their regular holiday rate of 200%.
"No work no pay" is a principle that applies on special non-working holidays and other special days proclaimed by the President of the Philippines. This means that employees who take time off work on holidays that are declared "no work no pay" will not be getting paid for that date.
Holiday pay

Employees that don't go to work on a regular holiday are entitled to their basic daily wage. Should they report for work on that day and render a complete 8-hour shift, they are entitled to 200% of their daily wage. If the holiday falls on a rest day, employees get an additional 30% based on their holiday rate, which totals to 260% of their regular daily rate.
There are 12 regular holidays in the Philippines. These are:
New Year's day
Maundy Thursday
Good Friday
Araw ng Kagitingan
Labor Day
Independence Day
National Heroes' Day
Eidl Fitr
Eidl Adha
Bonifacio Day
Christmas Day
Rizal Day
Night shift deferential

Employees who are scheduled to work between 10pm to 6am are entitled to an additional 10% premium for every regular work hour.
13th month pay
13th month pay is released no later than December 24 every year. This amount represents 1/12 of the basic salary the employee has earned within a given year, and it is often the equivalent of a month's basic salary.
Retirement pay

People who have worked in the same company for at least 5 years may receive a retirement pay upon reaching 60 years of age. To compute for the retirement pay, simply multiply the number of years the employee has stayed with the company with the employee's monthly salary.
Gross benefits and de minimis benefits

Gross benefits include 13th month pay, Christmas bonuses, incentive and productivity bonuses, and other benefits, in cash or in kind, of the same nature. These are exempt from tax as long as the total amount falls below PHP 90,000 or around USD 1,738.
De minimis refers to small compensations that promote the well-being and efficiency of the employee. It can include the monetization of up to 10 unused vacation leaves per year, rice subsidy, uniform and laundry allowance, achievement awards, meal allowances, and actual medical benefits.
A closer look at mandatory deductions and benefits
Every month, taxes and mandatory benefits are deducted from an employee's basic salary. These are:
Taxes

The enactment of the TRAIN Law in early 2018 resulted in the lowering of the personal income tax. Employees who are earning up to PHP 250,000 or USD 4,829 are exempted from paying tax. The Department of Finance (DoF) has a convenient calculator that can help employees find out their deductibles, including how much they have to contribute to the SSS, PhilHealth, and HDMF.
Social Security System

The Social Security System or SSS is a mandatory social insurance program run by the state and provides various benefits to all professional, private, and informal employees in the country. SSS members can use the following benefits:
Sickness – Members will receive a daily cash allowance if they are not able to work due to illness or injury.
Maternity – Female members who are unable to work due to pregnancy or miscarriage are granted a daily cash allowance.
Disability – Members who have become partially or totally and permanently disabled will receive cash benefit in the form of a monthly pension or a lump sum amount.
Retirement – Members who can no longer work due to old age are granted a cash benefit in the form of a monthly pension or a lump sum amount.
Death – This cash benefit, which can come in the form of a monthly pension or a lump sum amount, is granted to the beneficiaries of a deceased member.
Funeral – This cash benefit is given to whoever paid the burial expenses of a deceased member.
Salary loan – This cash loan is granted to currently paying voluntary, self-employed, and employed members.
Government employees have their own version of the SSS, which is the GSIS or Government Service Insurance System.
PhilHealth

The Philippine Health Insurance Corporation implements the universal health insurance in the country. It offers inpatient and outpatient benefits and various packages for specific health conditions like malaria, tuberculosis, and animal bite treatments. The benefits section of the Philhealth website discusses these benefits in detail.
Home Development Mutual Fund

Also known as the Pag-IBIG fund, the HDMF serves as a compulsory savings program that offers its members short-term loans. It is mainly used to provide housing loans.
Leaves
Every employee who has stayed with the company for least 1 year is entitled to a service incentive leave (SIL) with 5 days of pay. This leave may be used for sick leaves and vacation leaves. At the end of the year, unused SIL may be converted to cash.
Parental leaves

There are 3 kinds of parental leaves. These are:
Maternity leave – A pregnant employee is entitled to a 60-day maternity leave for a normal delivery or miscarriage or to up to 78 days for a cesarean delivery. This leave is applicable to up to 4 pregnancies. During this type of leave, the employee receives a fraction of her regular monthly salary, which the SSS will reimburse to the employer. The leave may take effect at least 2 weeks before the employee's due date.
Paternity leave – Married male spouses are entitled to a paternity leave of up to 7 days for when their legitimate spouse, whom they are living with, delivers or miscarriages. Paternity leaves are shouldered by the company and applicable to up to 4 pregnancies.
Solo-parent leave – Solo parents who have been with the company for at least a year are entitled to 7 leaves per year.
Other leaves
Gynecological leave – This leave, which follows a surgery that addresses gynecological disorders, is for employees who have rendered at least 6 months of service in the past 12 months. It entitles the employee to a special 2 month leave benefit with full pay.
Leave for women and their children who are victims of violence – Victims of violence are entitled to a special paid leave of up to 10 days, but it can be extended as needed.
Letting the Philippine BPO company take care of the details
Philippine BPO companies, which directly employ the workforce that takes care of your outsourced processes, manage the employees' salary, leaves, deductibles, and benefits so you don't have to do it yourself. By directing your business to these companies, your company promotes decent wages and supports a decent standard of living, all without sacrificing quality of work or incurring extra overhead costs. This shows that outsourcing is a win-win situation, both for your company and the outsourced workforce that you choose to work with.