Culture differences: Breaking barriers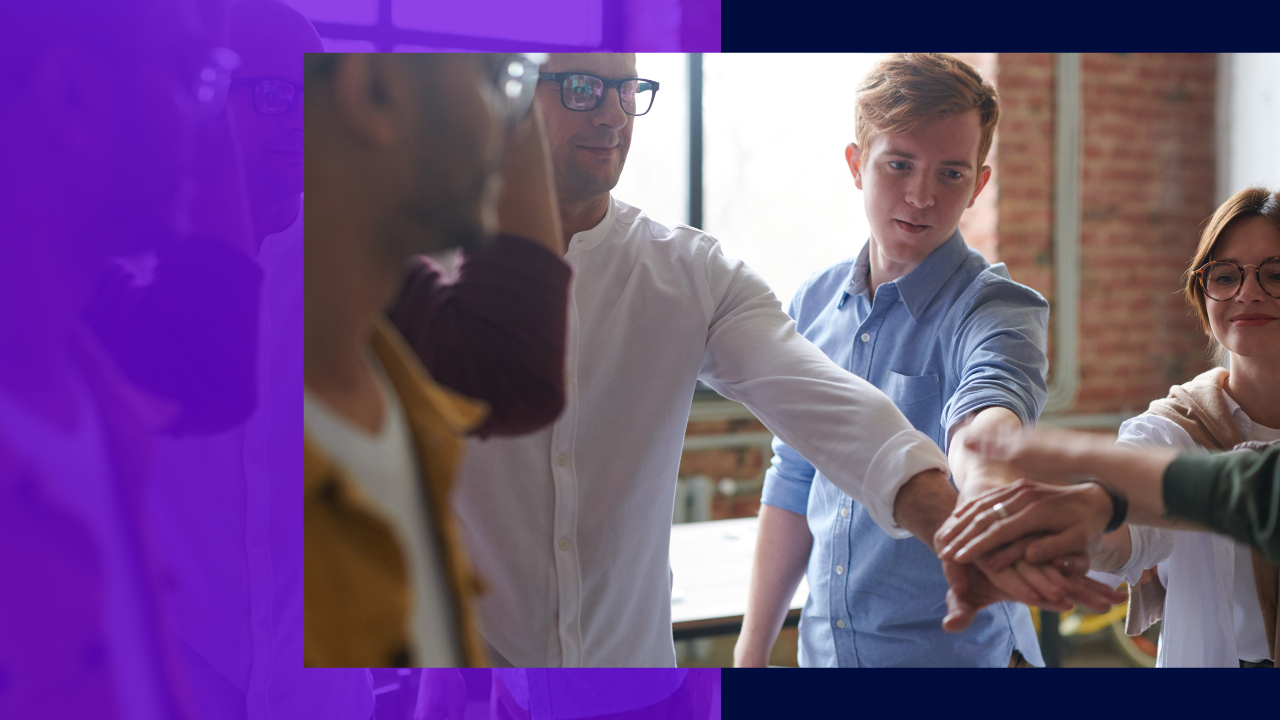 Cultural differences in the workplace are inevitable as businesses become more globalized and diverse. These workplace culture differences can sometimes lead to unwanted behaviors in the office.
Cultural differences can hinder effective communication, whether your teams work remotely or share physical office space. Resolving any issues that can arise from clashing cultures is in the best interest of any business.
This article will help you understand more about diversity in the workplace and how to make a multicultural organization work. More importantly, you will learn how to overcome the communication barriers that cultural differences build.
Defining cultural differences
Cultural differences refer to how people from different cultural backgrounds view, interpret, and experience their surroundings. 
These differences can range from mundane (e.g., food preference) to more complex and personal concepts (e.g., religious and sociopolitical views).
Because culture is dynamic and subject to change (however gradual), even people from the same cultural background may have different subcultures. 
Typically, culture differences arise in places wherein people from different cultural backgrounds come together. These places often include:
Educational institutions

Sports organizations

Workplaces
The differences between people from different cultures can be observed in how they interact with people and their environment. More specifically, culture differences are apparent in a person's: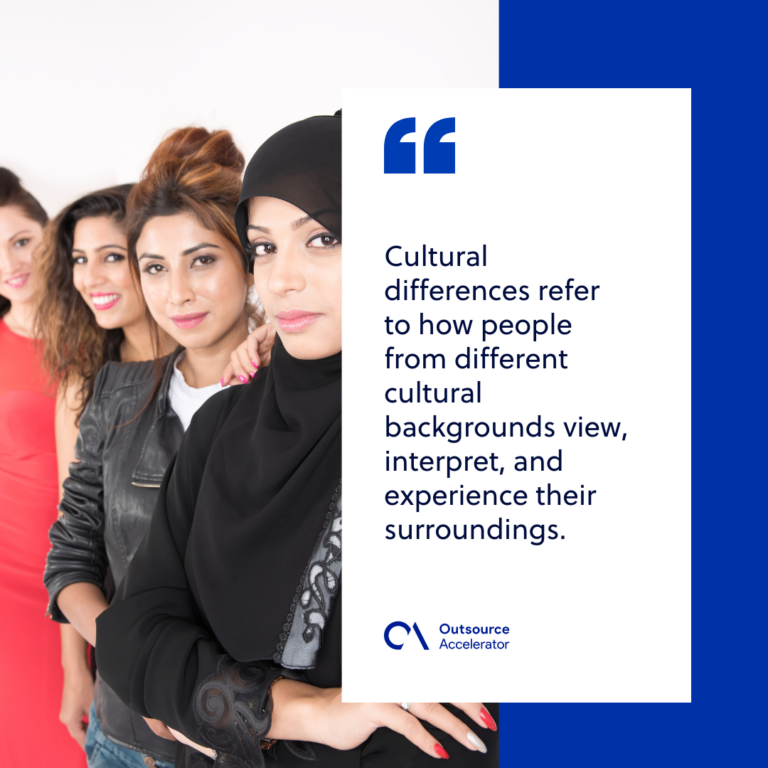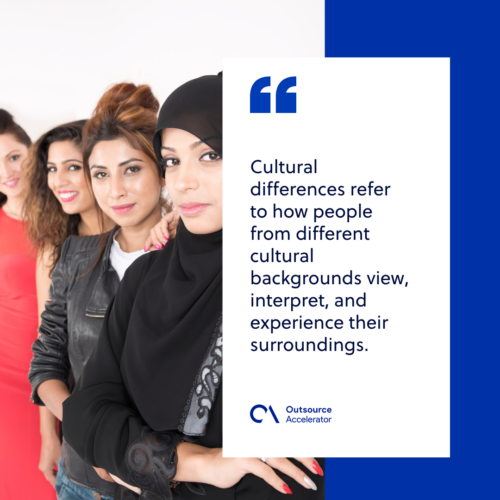 How culture differences affect the workplace
Workplaces are among the earlier-mentioned places where cultural differences often occur.  As globalization takes hold of the business world, teams within a company will inevitably become more diverse.
Cultural diversity is a welcome change that comes with globalization. However, it can have unwanted effects on companies with ill-prepared management.
These are some of the ways culture difference affects businesses:
Communication barriers
Culture affects the way people communicate. For example, being frank in conversations might be normal and expected in one person's culture but is frowned upon in another.
Aside from the language barrier, coworkers from different cultures must overcome differences in language nuance, non-verbal cues, and other often overlooked factors.
These differences can give rise to misunderstandings between team members and hinder communication and productivity.

Work etiquette
People from different cultures will understandably have varying work etiquette. For instance, in some Latin American countries, such as Brazil, it's perfectly acceptable to be half an hour late for meetings.
On the other hand, people from Western countries like Germany and the US will profusely apologize for being even five minutes late.
Work-life balance
Balancing work and personal life is another concept that differs from culture to culture. As such, employers with a culturally diverse workforce shouldn't expect uniform work enthusiasm among their employees.
For example, countries like Japan emphasize being productive at work so much that it even had a term for their work culture: Karoshi, or "death from overwork."
In contrast, France's "Right to Disconnect" law prohibits employers from obligating employees to read emails after working hours.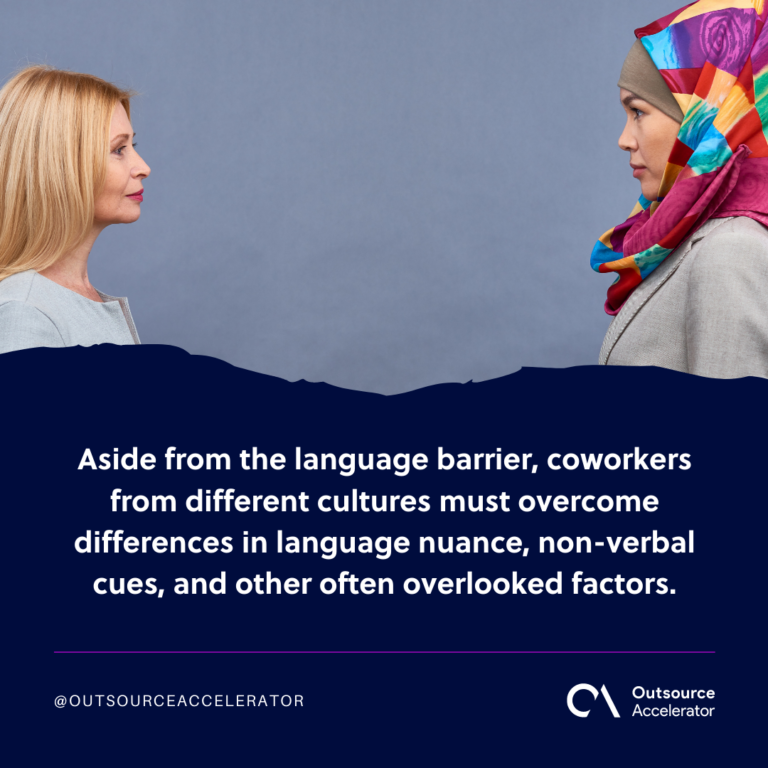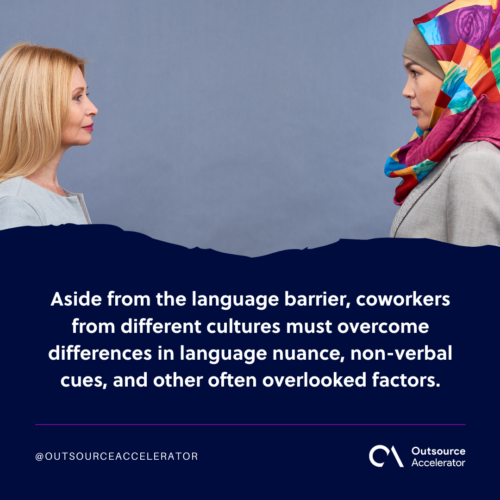 Overcoming workplace culture differences
Culture differences in the workplace can be a challenge for employers. However, there are ways to help them make diversity an asset instead of a hindrance.
Here are some ways to help you overcome workplace culture differences:
Employ diversity training
Diversity training can significantly help companies dealing with a diverse global workforce for the first time. This training helps both the management and employees:
Know what to expect

Understand and embrace culture differences
Moreover, diversity training fosters an inclusive company culture.

Facilitate team building activities
Bonding outside the workplace helps develop understanding between employees and lets them know more about each other. 
More importantly, it helps eliminate cultural biases and familiarizes employees with the communication styles of their colleagues.
Clearly define and establish rules
While acceptance of cultural differences is highly encouraged, it's essential to set ground rules on what is and isn't acceptable behavior. For example, you can emphasize the importance of punctuality and open communication.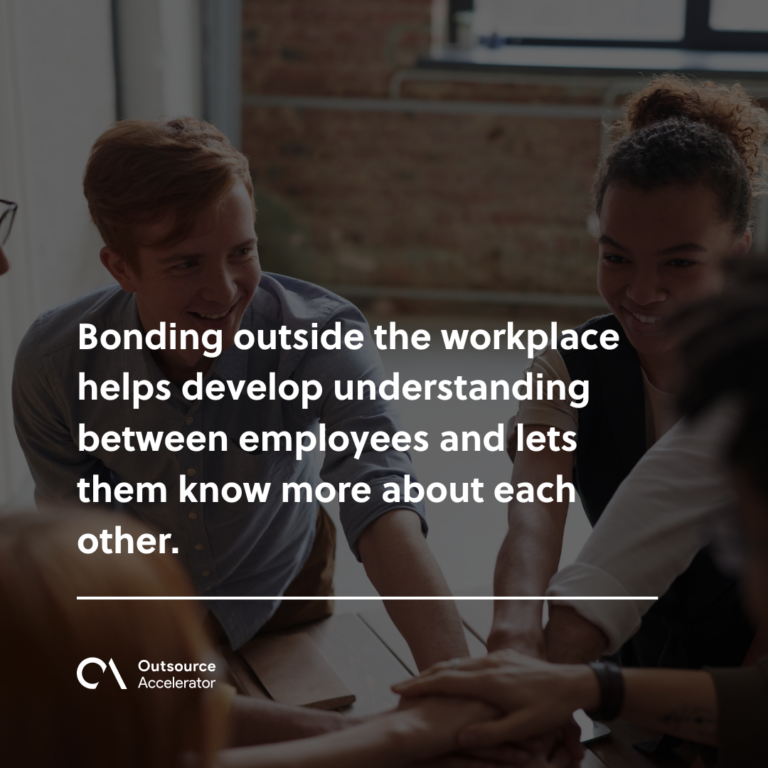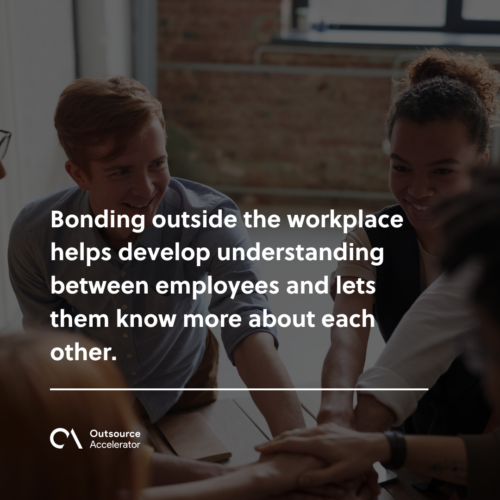 Outsource through SPLACE for a culturally adaptable workforce
SPLACE is among the top-rated business process outsourcing (BPO) solutions providers in the Philippines. It offers services ranging from back-office and e-commerce support to outbound telemarketing.
The company gives customers access to over 250 skilled Filipino professionals with extensive experience in various corporate processes. These specialists can easily adapt to your company's culture and effectively function as an extension of your teams.