Outsourcing to Asia: Philippines vs. China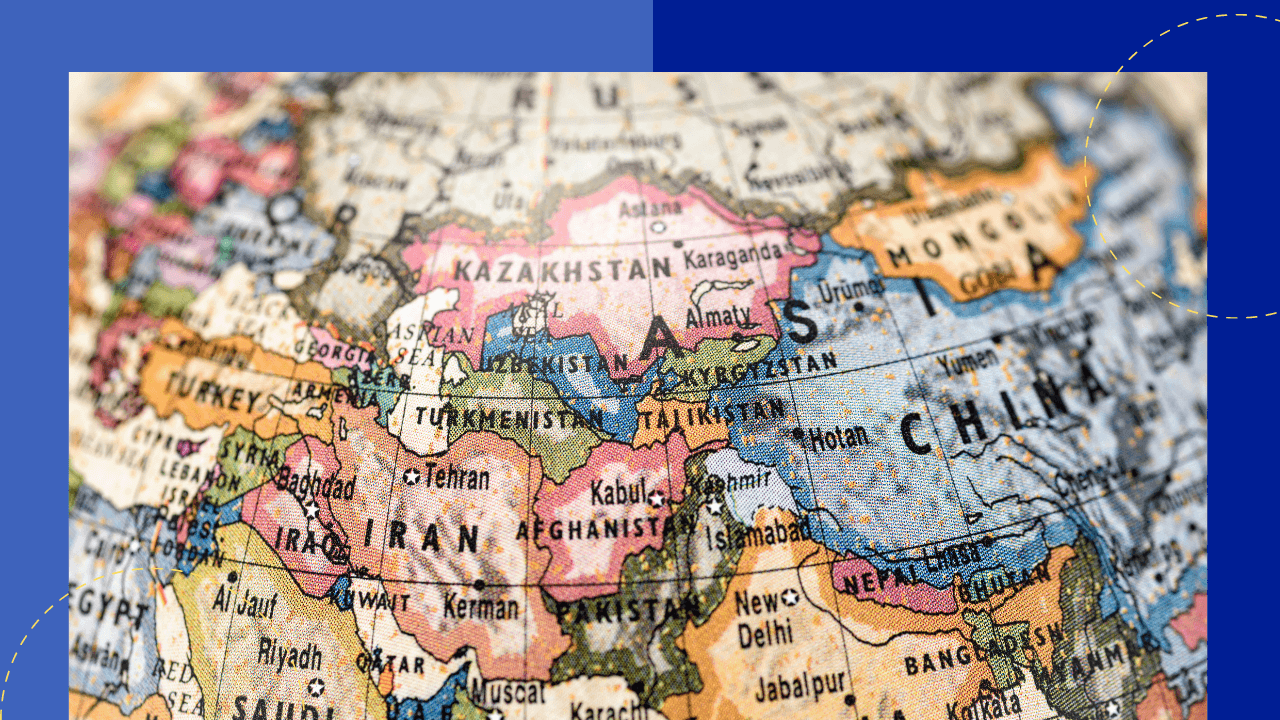 Many global businesses are now looking to Asia as a destination to outsource staffing requirements across a range of disciplines including IT and Web Development, Digital Marketing and Customer Service Support. Many countries located in Asia can present an ideal location for staff leasing, in our latest blog series "Outsourcing in Asia" we will be doing a side by side analysis highlighting why the Philippines presents an ideal outsourcing destination vs. other countries across Asia.
In our first addition we examine the differences for staff leasing and outsourcing services in the Philippines vs. China.
The Philippines has been touted as one of the best  Staff Leasing and business process outsourcing destinations worldwide, with Reuters, even calling the country the new "outsourcing capital of the world," having dethroned India. With more than 50 IT-BPO already operating in the Philippines  leasing call center seats in Metro Manila and even Visayas, it's safe to say that the outsourcing industry in the country can only continue to evolve.
China, on the other hand, has only recently begun to create buzz in the BPO industry. The country's large talent pool, coupled with advanced infrastructure in key cities such as Beijing and Shanghai, have made China a sought-after BPO market as well.
With very similar features, the Philippine and Chinese BPO markets are both practical choices for multinationals that want to outsource different enterprise functions. But there are some key differences that can help you to choose which market is the best fit for your business needs.
English proficiency
The  Philippines is a world-leader in English proficiency. The English Proficiency Index ranks the Philippines 2nd in Asia and 14th worldwide for English speaking capability. The English fluency of Filipinos can be attributed to the country's years under American occupation. As such, English has been a mandatory subject in the Philippine educational curriculum, being taught as early as kindergarten right through to high school.
Testament of the Philippines proficiency in the English language can be derived from the fact that many of the worlds largest BPO players have established operations in the country.
Conversely, China's initiatives to improve English proficiency have been implemented in only recent years. English was established as a required language in China schools only in 1988. Despite the recent addition of the language into their educational system, millions of Chinese people are now capable of reading, writing, and speaking in English.
Although it still remains far lower than the Philippines with fewer than one in 100 Chinese people speaking fluent English.
When it comes to English proficiency, the Philippines is superior to China due to the integration of the language across all facets of Filipino culture, from education to entertainment. Meanwhile, studies have shown that multinationals previously decided against outsourcing to China because of the  country's perceived lack of English fluency and the difficulties that created in managing a team based within China.
Modern infrastructure and call center facilities
The Philippines hosts a large number of premium-grade office buildings that have call center seats for lease particularly in Metro Manila, Iloilo, and Cebu. Many of the buildings in the Philippines hold LEED Certification because of local developers' adherence to green standards, which include using sustainable materials and minimizing energy output within the building.
Aside from being eco-friendly, these buildings are also fitted with the latest hardware and connectivity essentials. Multiple ISPs make sure that in the case of downtime, companies don't lose internet access. Fiber internet is available anywhere in Metro Manila and in other outsourcing hotspots outside the capital.
Biometrics access machines, modern PCs with updated specs,  ergonomic office spaces for rent, and other advanced features are all present in most of the office buildings across the Philippines.
China's infrastructure is not only visually impressive, but many are also LEED Certified and possess all the requirements that BPOs require to function productively.
While China has more Grade A buildings, the Philippines has the edge in terms of cost-savings on rental rates. For context, the average rental rate in Beijing per square meter is 298.1 RMB (44.41 USD) while the same in Bonifacio Global City is just 800 PHP (15.30 USD.)
Furthermore, for international companies choosing to outsource to China there are considerations to be made for the internet limitations which can make doing business more difficult. In January 2017, China published a circular on "Cleaning up and Regulating the Internet Access Service Market", which aims to put further restrictions on the use of VPN networks limiting the online services and applications often accessed by business running international operations.
On the other hand, the Philippines has no limitations in terms of internet usage and accessibility.
Education and talent acquisition
The Philippines holds an outstanding literacy rate at 96.9% with an estimated 700,000+ college graduates annually. These graduates come from a wide variety of fields ranging from finance and law to business development and information technology. Given the country's talented and deep labor force, finding leased staff in the Philippines should not be a challenge.
Despite the Philippines' highly skilled workforce, China's massive talent pool of 785+ million eligible workers is a huge pull for multinationals looking to outsource. A large contingent of the country's graduates and workers also come from the IT field, which is advantageous for companies looking for testers and developers.
Overall, both countries offer the facilities, manpower, and skill necessary for multinationals to scale. Companies that seek better cost-savings, however, may find outsourcing to the Philippines as the friendlier option given the many similarities of the Philippine outsourcing industry to China's, but with much lower rates.
Cost & salaries
Analyzing 2018 data from PayScale, a global salary and compensation database, it's immediately apparent that the Philippine labor cost is very competitive compared to other countries.
Looking specifically at Web Developers, US and Australian companies can enjoy considerable cost savings when choosing to outsource staffing requirements to either the Philippines or China.
Multinationals looking to acquire top talent can choose either of the two, but the Philippines yet again offers better rates, taking into account the experience and years of the employee in that position.
For example, the average annual salary for an outsourced Web Developer in the Philippines is $5,240 while in China, the rate for the same position is   $24,792, a 373% difference. This presents an annual cost saving of $19,552 per position. This trend is consistent across most outsourced positions as evident from figure 1.1.
Meanwhile, taking a look at the Customer Service Representative position, the Philippines offers the lowest possible rates yet again. Comparing the two lowest salaries, the income of a CSR in China is 320.05% higher than that of one in the Philippines.
Combining the points about Philippine education and the massive cost-efficiency of hiring talent in the country, outsourcing to the Philippines is the most practical option for multinationals looking to expand their operations. KMC is one of the pioneers for Staff Leasing in the country.
For companies looking to expand operations into the Philippines, contact us today to get in touch with Staff Leasing experts.