How publishing companies can benefit from outsourcing publishing services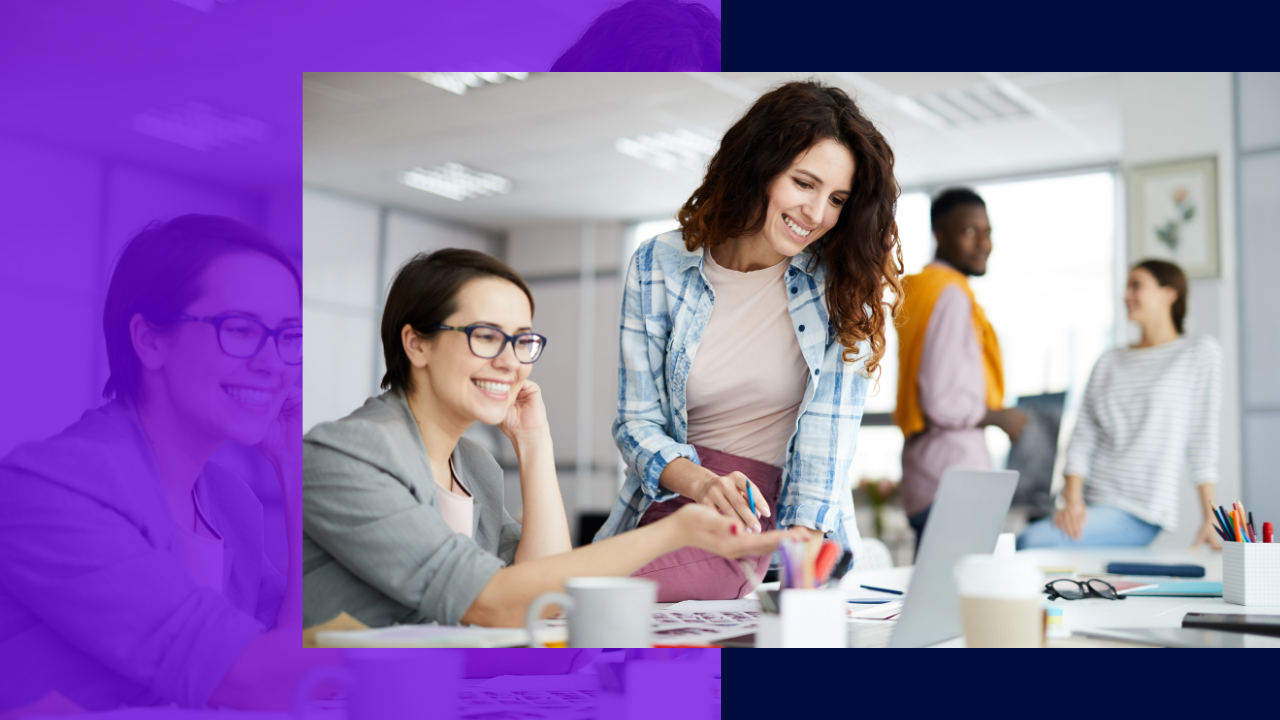 Business process outsourcing (BPO) has transformed itself from merely a strategic business solution into a staple business practice across various industries.
Today, virtually every sector has outsourced at least one operation to a trusted outsourcing firm like OP360.
Even companies from industries that demand rendering in-person services, such as healthcare, have found ways to outsource some of their functions.
Among the industries that have found themselves greatly benefitting from outsourcing is the publishing industry.
Outsourcing publishing services has been a godsend to many publishers and self-publishing authors.
Why outsource publishing services?
Tight deadlines and target publication date highly drive the publishing industry.
Thus, scrambling to meet these demanding schedules to make it in time for another publication date is an unfortunately common scenario in the field.
Small and start-up publishing companies, particularly, can have difficulty beating deadlines owing to the fewer manpower available.
This circumstance has made outsourcing publishing services highly appealing to publishing companies as it presents cost-effective and time-efficient solutions.
With the resources available to outsourcing firms, publishers who outsource can lower turnaround times and simultaneously cut down on production costs.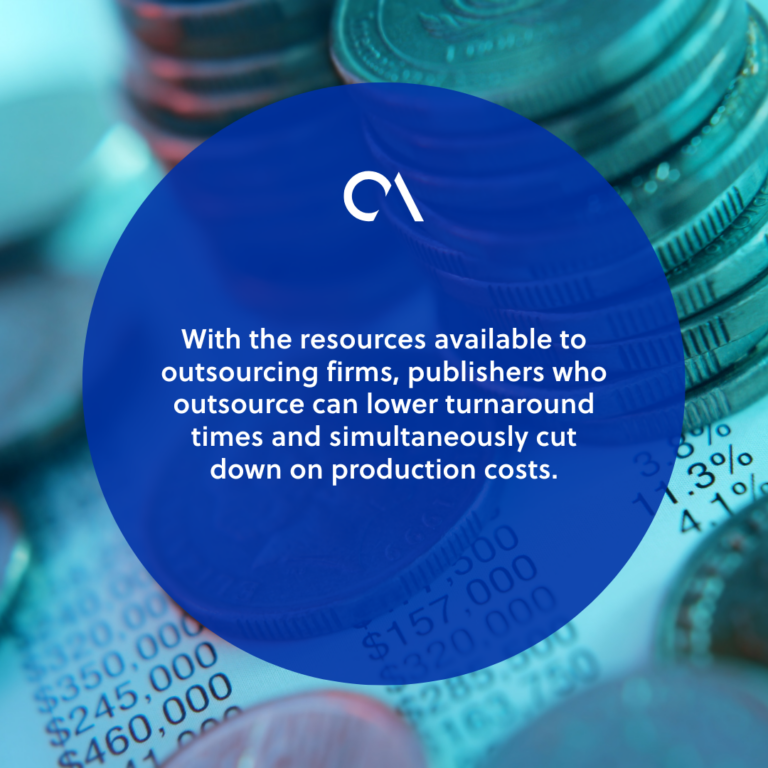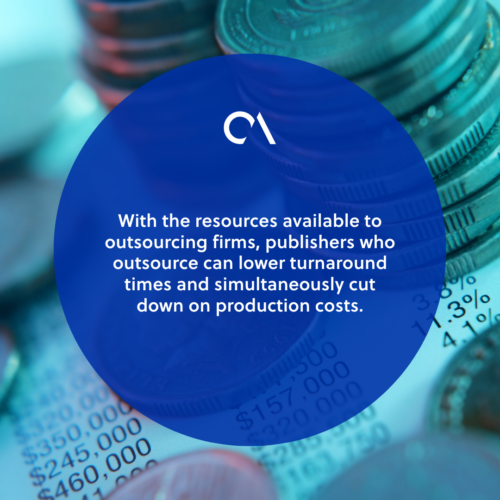 Commonly outsourced publishing services
Here are the most commonly outsourced functions in the publishing industry.
Copyediting
Proofreading and editing an entire manuscript can be a taxing activity. Many publishers are hard-pressed to find enough time and workforce to handle multiple manuscripts.
Copyediting entails scouring a manuscript from cover to cover. Copyeditors find even minute errors in punctuation, grammar, or syntax and correct these without altering the essence and context of the manuscript.
Outsourcing copyediting functions to third-party service providers allows publishers to process several titles at once.
Illustration/cover design
Creating illustrations for book covers and other content graphics also falls under publishers' responsibility.
However, small-time or start-up publishers may not have access to graphic artists or designers needed to create illustrations for the titles they're handling.
Typesetting
Typesetting is more than just banging on a keyboard and transferring what's written on a manuscript to a pre-publishing platform.
This process comes after a manuscript has been proofread, edited, and illustrations have been laid out.
Basically, the typesetting process is meant to make a book readable. It pertains to the font size and type, chapter styles, line breaks, and other technical aspects of publishing.
Quality assurance
The quality assurance (QA) process is the final step a manuscript undergoes before publishing.
In this process, QA personnel screen the final output of manuscripts to see if they meet the publishing house's standards and if the initial processes (copyediting, typesetting, etc.) have been properly carried out.
Benefits of outsourcing publishing services
Delegating publishing services to an established outsourcing firm like OP360 results in a significant boost in the efficiency of publishing firms.
The following are some advantages publishers can gain from outsourcing publishing services:
Cost reduction
Outsourcing grants publishers access to offshoring companies' low-cost, high-quality labor pool.
Outsourced labor generally costs 70% lower than hiring an in-house employee.
In addition to cheaper labor costs, companies need not worry about training and equipment costs for outsourced talent. Outsourcing firms already shoulder these resources.
Improved quality and productivity
Outsourcing publishing services also increase output quality and in-house employee productivity.
The outsourced staff's specialized skills and premium equipment significantly improve output quality.
The organization's in-house team's productivity is increased as a large chunk of their workloads are outsourced, allowing them to focus on the core parts of their jobs.
Faster turnaround times
Outsourcing firms operate 24/7 and have staff on rotating schedules to accommodate this operation.
The uninterrupted and continuous operation ensures they can process their client publishers' manuscripts without downtime.
Moreover, outsourcing firms often have enough human resources to handle multiple manuscripts simultaneously and can quickly scale up if needed.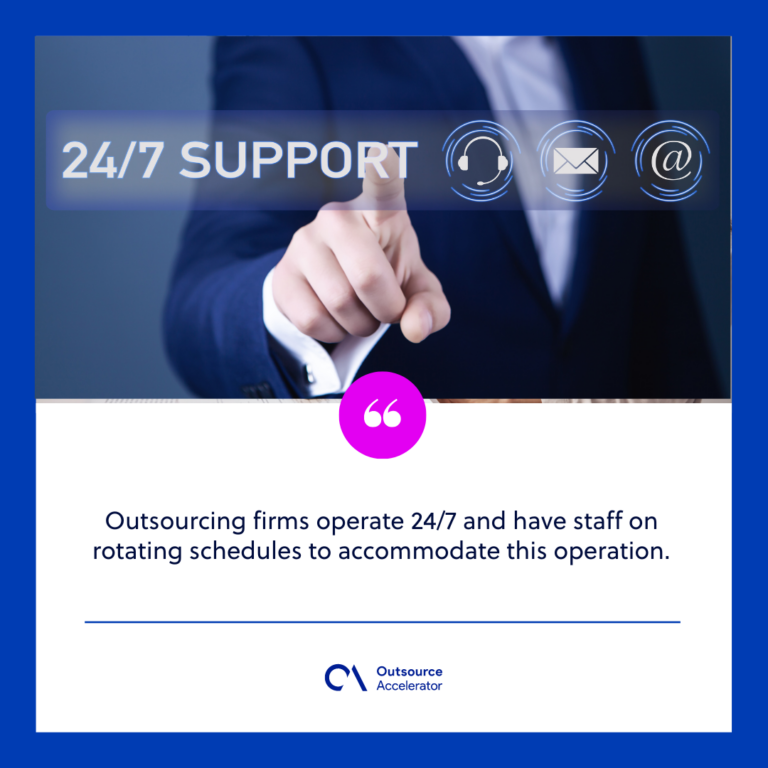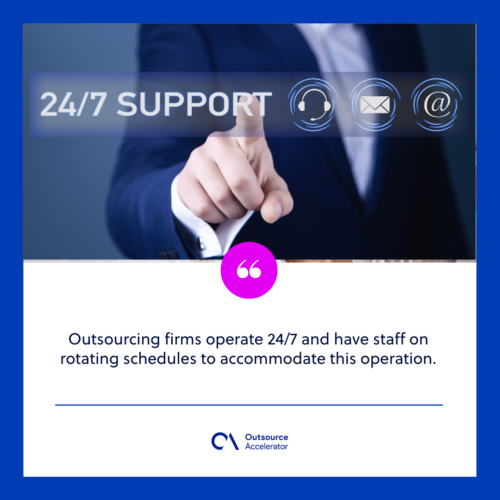 Why publishers should outsource to OP360
OP360 is one of the premier outsourcing firms in the Philippines. Entrusting your publishing services operations to OP360 assures you will receive quality output delivered on time and at a fraction of the price it would've cost if you hired in-house.
Outsourcing to OP360 also gives you access to their leading-edge technologies, equipment, and office infrastructure built to ensure uninterrupted production.