6 reasons why outsourcing in the Philippines should be your top business priority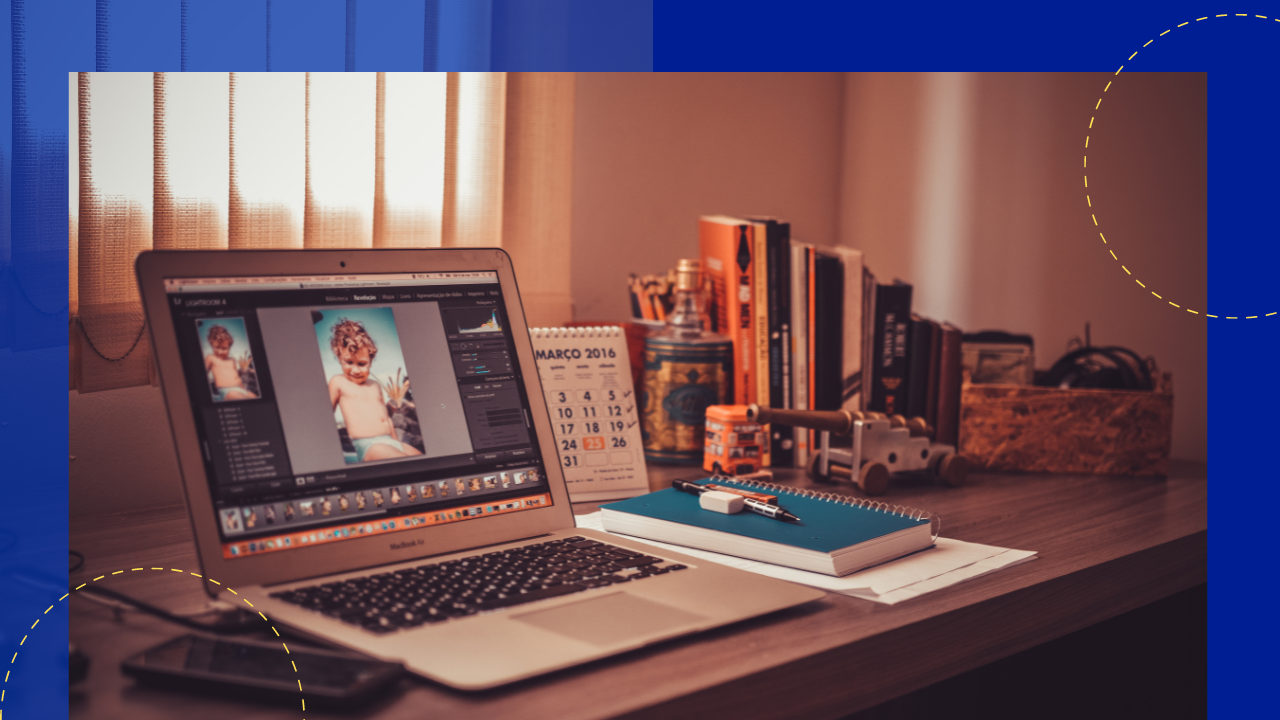 Business Process Outsourcing (BPO) has successfully helped businesses achieve their goals of running their processes smoothly through the help of another party. 
With this, a contractor is chosen by a business entity to handle other parts of operations such as recruitment, digital marketing, graphic designing, financing, animation, and other ad-hoc tasks.
The contractor then facilitates the work, while the main entity focuses on other ventures to further expand its business.
Grand View Research's latest report revealed that the global business process outsourcing market size was valued at USD 261.9 billion in 2022 and is projected to reach a compound annual growth rate (CAGR) of 9.4% by 2030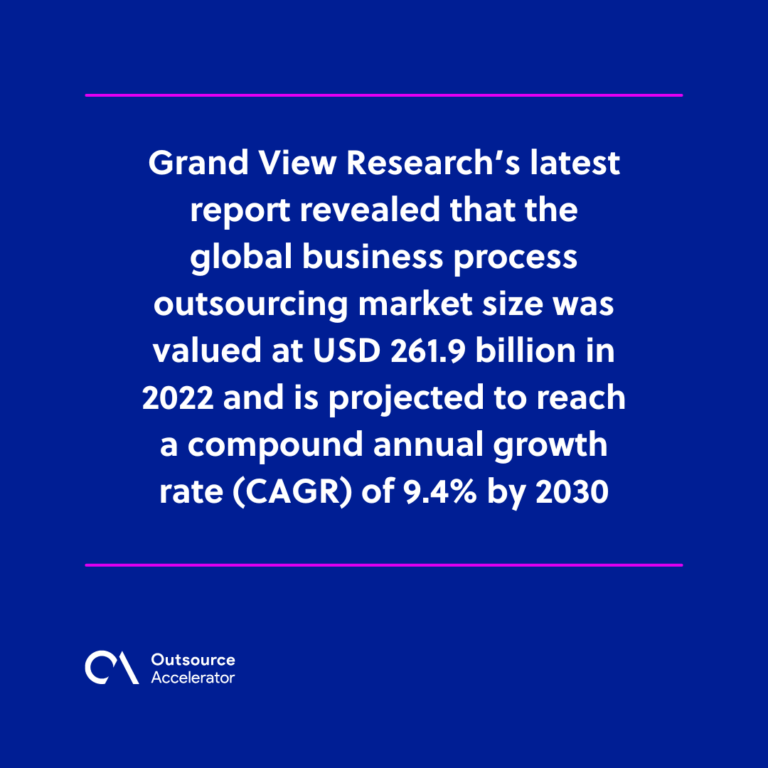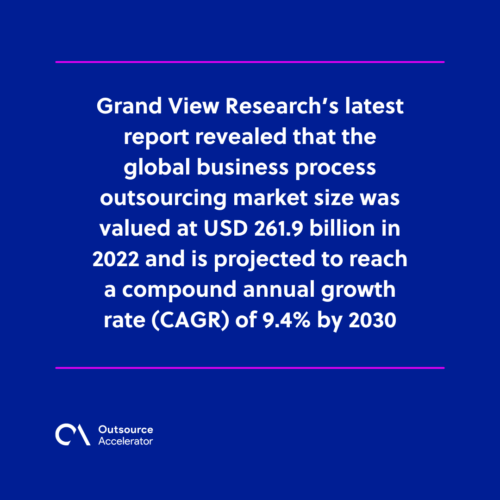 Here in the Philippines, Business Process Outsourcing (BPO) is one of the most lucrative sectors. In fact, it makes up 10% of our country's economy, with an annual revenue of $29.5 billion USD in 2021. 
The Philippine BPO industry has made remarkable improvements over the past few decades, tripling its growth of global market shares from 4% to 12.3% within ten years.
While you might be thinking about what the Philippines has to offer to the worldwide market,  here's a guide for you to consider why you should consider outsourcing in the Philippines. 
6 reasons why you should consider outsourcing in the Philippines
1. Highly-skilled workforce
The Bureau of Labor Statistics expects about 389,400 openings for customer service representatives are projected each year. 
Today, more than 1.2 million Filipinos work in over 800 outsourcing companies in the Philippines. The Philippine BPO industry is expected to house more than 1.2 million employees in today's administration.
The Philippine government has launched a short-course training program by Technical Education and Skills Development Authority (TESDA) aiming to train individuals to prepare them for contact center employment. 
The training consists of enriching skills in communication, problem-solving, probing, logical reasoning, and customer handling.
As all contractors welcome new hires into their operations, all contact centers from the Philippines provide substantial training before agents formally begin to work. 
Product specifics, communications and culture, call handling, call flow, and industry standards are all scopes of the new-hire training.
Outsourcing in the Philippines offers you an abundant and highly-skilled Filipino workforce, making it a great choice for SMBs and startups. 
2. Affordable labor costs
An individual starting out his career with a call center company can be compensated at $400 USD and gradually increase to $600 USD.
This means that any foreign company that would consider outsourcing in the Philippines is given the privilege to pay only a fraction of the costs compared to employing native English speakers.
Employing a professional from the US or UK can be of the hefty price, as they normally would be compensated from $20-$50 USD depending on their experiences and skills.
However cheap, Filipinos offer a very credible qualification- the ability to speak English with a neutral or minimal accent.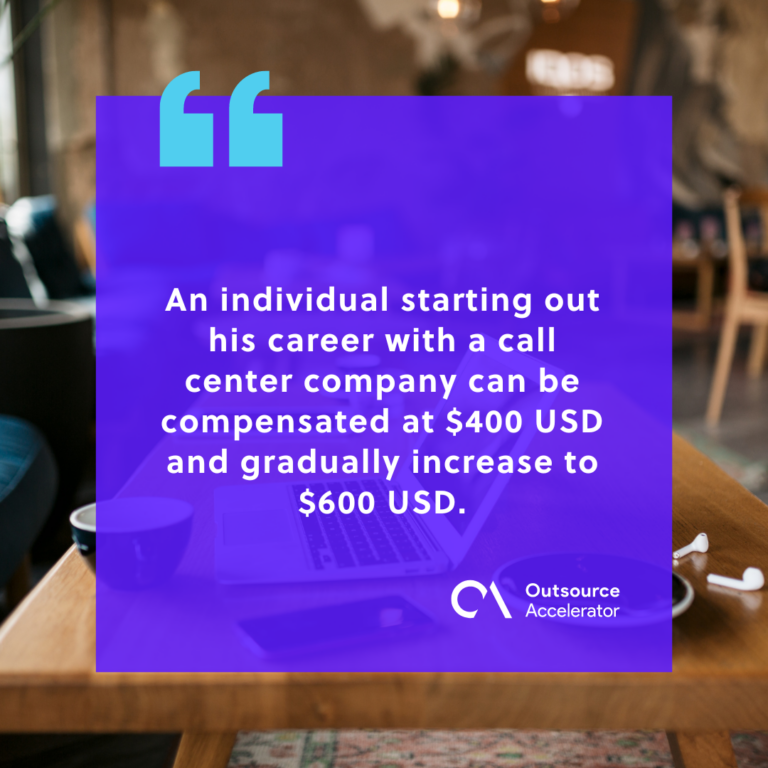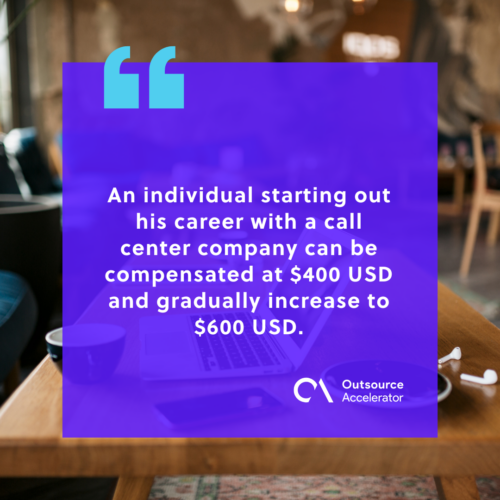 3. Linguistic ability
As mentioned above, Filipinos can speak in a near-native tone. In fact, there are Filipinos that can reach C2 level in the CEFR (Common European Framework of Reference for Languages).
The Philippines ranked 27th spot in 2020's English Proficiency Index (EPI), according to the international education company Education First (EF).
On the other hand, Philippines ranked third in the EF English Proficiency Index (EF EPI) with the highest number of Asian English-speakers soaring to almost 61%.
The Philippines became a better choice than India, Singapore, China and Korea due to their easy adaptability to accent and enunciation. The cultural affinity is also an advantage of the Filipino people as we have been colonized by the Americans for 33 years.
Contact Center Association of the Philippines emphasized the fact that voiced accounts dominate the Philippine outsourcing revenue comprising of 69%, while finance is situated in 15% in 2016.
4. Continuous industry growth
The Local information technology-business process management (IT-BPM) sees a whopping increase in its revenue at the end of 2022, predicted to reach around $40 billion USD.
While the annual revenue of the Philippine BPO industry declines to approximately $1 billion USD from 2016 to 2017, Kittelson & Carpo Consulting stated that the IT-BPOs in the Philippines are fastly recuperating.
In 2015, Manila overthrew Mumbai in Tolon's ranking of the top business outsourcing destinations worldwide. This implies that outsourcing in the Philippines is clearly one of the most preferred locations for foreign investors to set up their businesses.
The Philippines is the world's most favored call center destinations with companies such as Accenture Plc, Convergys Inc. American Express Co., and JP Morgan Chase.
world's top call center destination with companies like Accenture Plc and American Express Co. among those that have set up shop in the Southeast Asian nation.
5. Cost-effectiveness
Upon sealing an agreement with a sub-contractor, a foreign firm can focus on core businesses without the need for supporting the offshore workforce directly.
Outsourcing in the Philippines means that the contractor will prepare the workers' necessities, such as medical insurance, retirement plans, government-mandated benefits, loan assistance, and payroll. 
Apart from this, the contractor is also responsible for recruitment, training and business development. This lets you manage your business while avoiding expenditures.
A worldwide survey of business fountainheads revealed that 59 percent of these leaders pointed out they use outsourcing services for cost-cutting. Other top factors are to solve capacity issues and giving them the ability to focus on core business.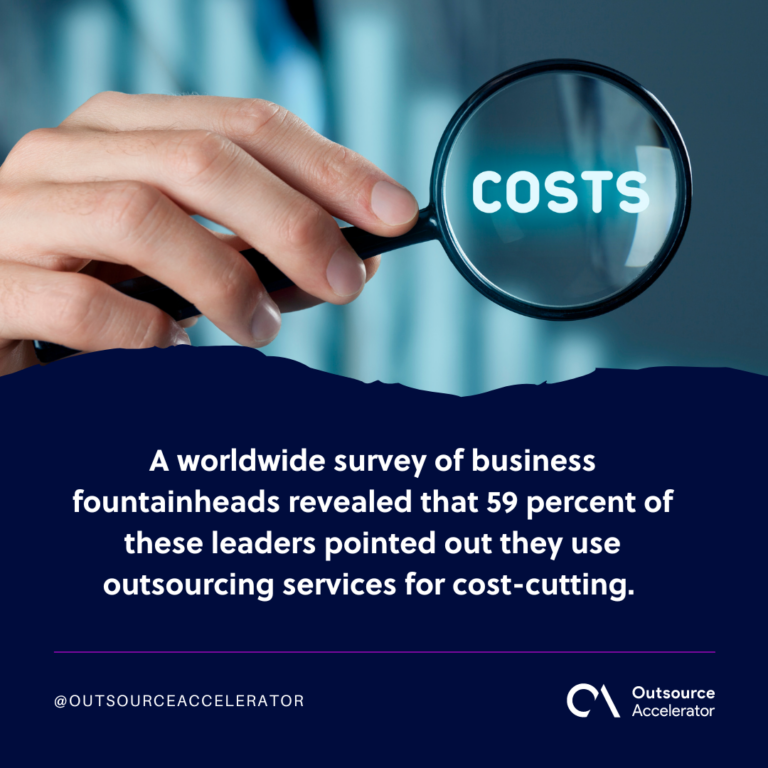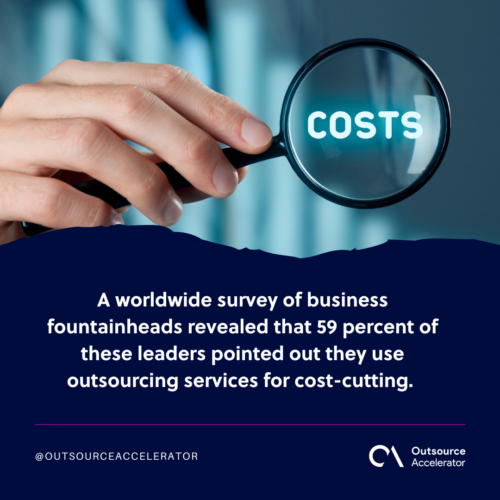 The Philippine government also supports your interest in managing your business finances. The Philippine's Republic Act 7916 gives the newly-established BPO companies a chance to cut costs through exempting them from paying national as well as local taxes.
With this, the business must agree to contribute only 5% of their gross income to serve as their tax.
6. The progressive economy
The Philippine economy drastically improved over the years and has shifted from agriculture to labor and manufacturing. The Philippine BPO has replaced the Overseas Filipino Workers' sector remittances in comprising the country's annual revenue.
International Monetary Fund statistics placed the Philippines as the 39th country with the largest economy globally in 2015. 
The full economic year of 2022 led the Philippines' GDP to a 7.6% growth rate. Deemed as one of the 'emerging markets, the World Bank predicted the Philippines' gross domestic product (GDP) to be 414.19 USD billion by the end of 2023. 
In a nutshell, outsourcing in the Philippines is a very credible choice for any investor who desires great improvements for his business. 
With an evident competitive edge against countries in the field of outsourcing, this archipelago has proven that it can withstand transitions.
To enrich your knowledge and stay updated regarding the trends of Philippine Outsourcing, Outsource  Accelerator and their blog, The Source provides a great amount of reliable information, articles, research, and statistics.