Outsourcing Impact Review: Arcanys Early Learning Foundation by Arcanys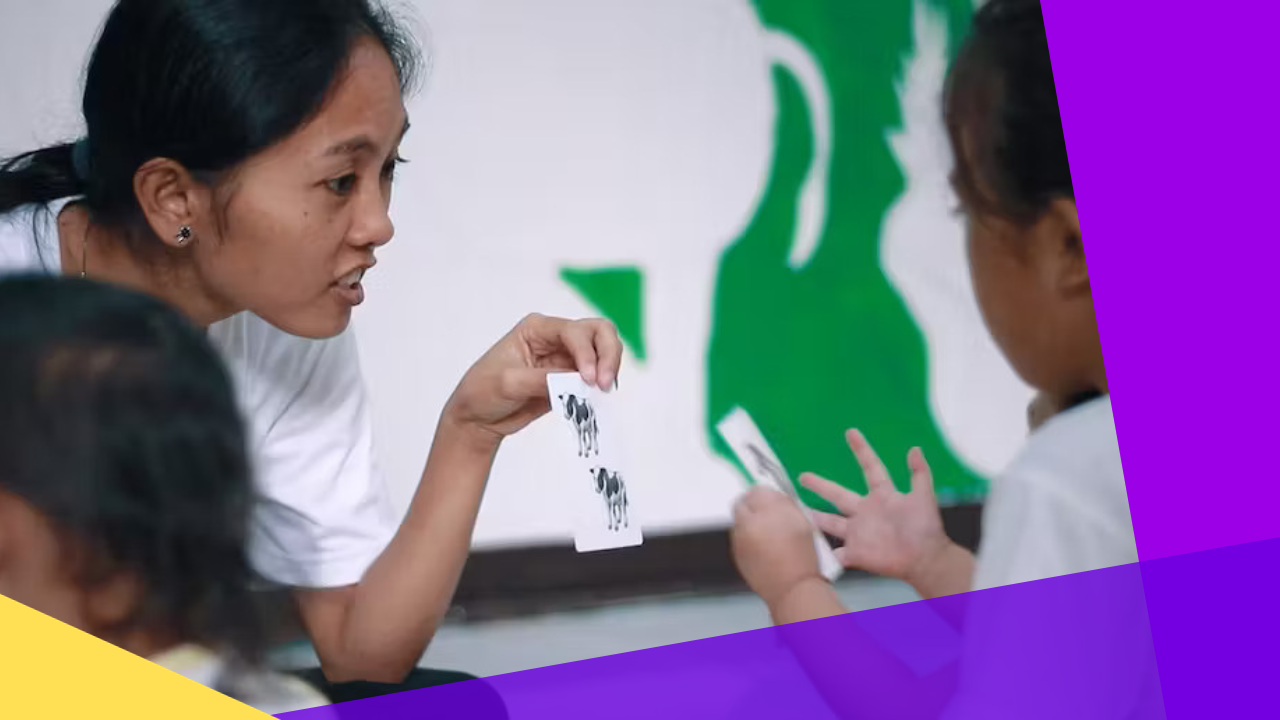 Outsourcing Impact Review: Arcanys
Arcanys, a Swiss software development titan, has pivotally addressed the Philippines' educational gaps through its Early Learning Foundation. This foundation transcends the standard mold, focusing on empowering parents as the early educators and role models their children need. In a country where education's responsibility often falls squarely on the schools, Arcanys fosters a collaborative spirit between home and school, vital for a child's holistic development.
Empowering Parents:

Changing the narrative from passive to active involvement in early education.

Innovation and Scalability

: Adapting the ChildUp methodology for wider outreach and adaptability.
How Arcanys Early Learning Foundation Started: A Quick Background
Born in 2012, the Arcanys Early Learning Foundation (AELF) arose from Arcanys' commitment to effect genuine societal change. It's not just a program; it's a movement. A movement aimed at empowering parents, providing free math coaching to children, and transforming the local community's perspective on early education.
Addressing a Systemic Gap:

Actively combating Philippines' underfunded and overstretched educational system.

The ChildUp Methodology:

A research-backed card system enhancing real-world, positive parenting experiences.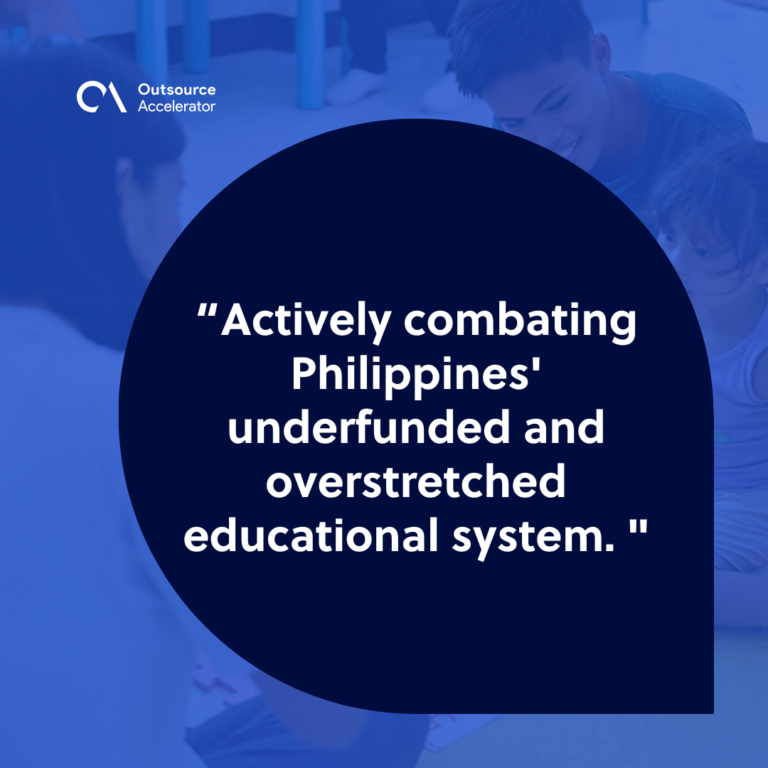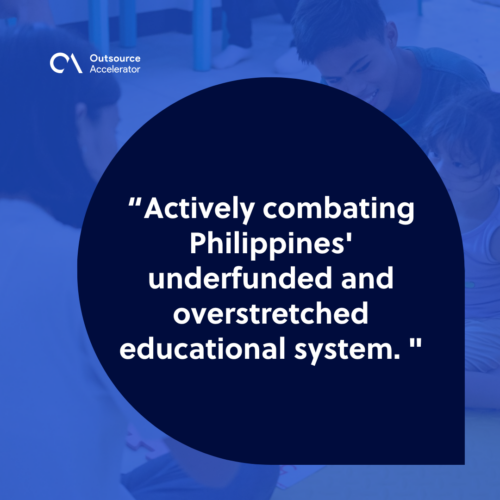 Relevant Statistics: Facts and Figures
Arcanys Early Learning Foundation's reach and impact are profound:
Over 5,000 families have experienced the AELF program since its inception.

150,000 coaching sessions have been conducted, indicating the consistent and dedicated effort of the foundation.
An interesting statistical highlight stems from a partnership with the Chinese University of Hong-Kong: preschoolers with active parental support showed nearly double the improvement in number sense skills compared to their peers.
This significant improvement is a testament to the program's efficiency and highlights the indispensable role of parental involvement. It underscores a crucial insight: when families and communities actively partake in children's education, the outcomes are not just better but transformative.
Person In-Charge
Alan Debonneville – CEO & Founder

Frederik Joye – Co-Founder & President
The foundation thrives on its team of academics, educators, and advocates, all equally dedicated to the mission and its profound societal impacts.
Positive Impact Created
Central to AELF is the narrative transformation of parents from passive observers to active participants in their children's early education. This paradigm shift, supported by the ChildUp methodology, fosters a love for learning and crafts community leaders.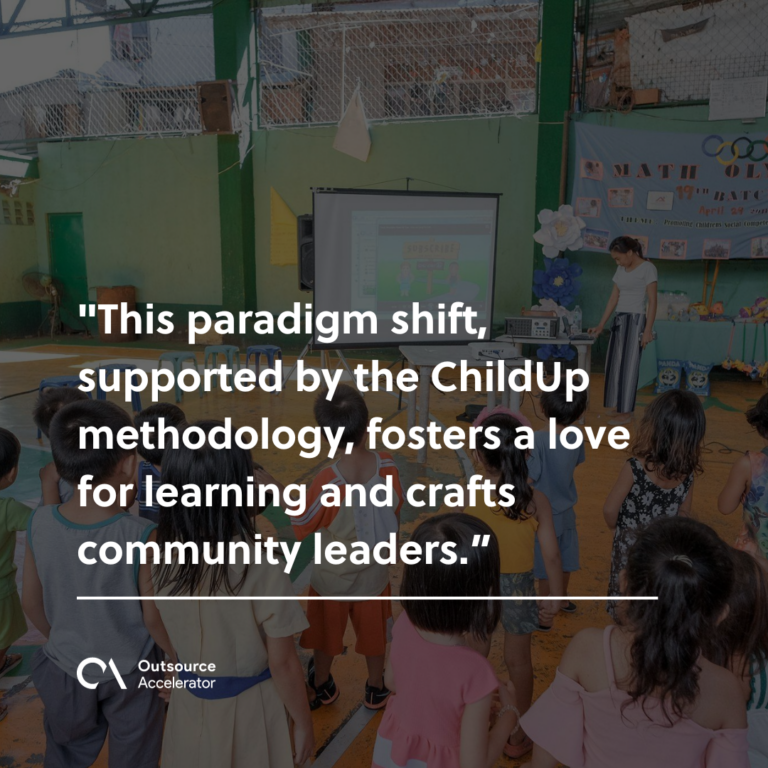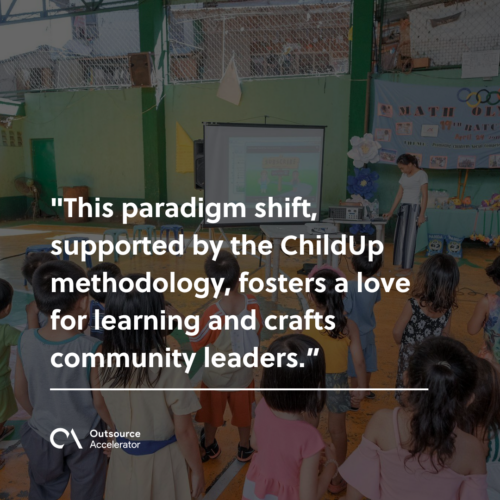 A Real Impact
Algin Abanto's story is a testament to the Arcanys Early Learning Foundation's transformative potential. Starting her journey with AELF in 2012, Algin seamlessly transitioned from a learner to an achiever and finally took up the mentorship role for her younger sibling in 2023. Her story exemplifies the ripple effect of empowerment.
Stories like Algin's amplify the AELF's influence far beyond statistics. They bring to life the profound effects of early education and the transformative power of active community involvement. 
About the Outsourcing Impact Review
Arcanys Early Learning Foundation by Arcanys, won the Silver Award for the Education category of the Outsourcing Impact Review. Renowned in the software development sector, Arcanys has carved a niche in the educational landscape with its Early Learning Foundation. This initiative addresses the tangible issues of the educational system in the Philippines and reshapes the parental mindset. A true testament to the potential of private sector intervention in public challenges.