Outsourcing graphic design for real estate businesses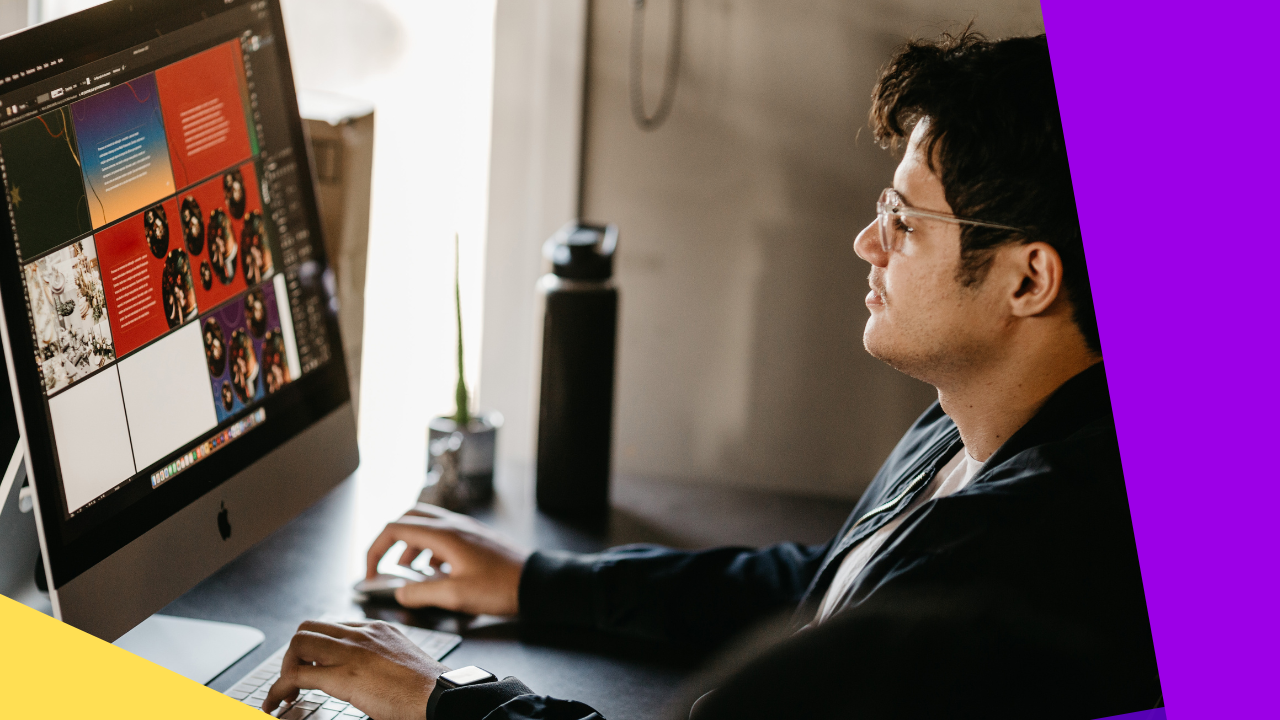 Outsourcing graphic design for real estate businesses
Graphic designing is one of the most significant ways for businesses to attract people, turning them from viewers into possible customers.
Nowadays, people are drawn to brands with competitive graphics, whether the company's logo, packaging designs, or advertisements.
It's the fastest way to catch their attention when marketing your products or services. Your logo design, product packaging, and overall visual identity serve as your brand's ambassador.
If you're a business owner, you should consider investing in graphic designs for your promotions because it's excellent for brand recognition. It sets a good impression, and it can attract more audience effortlessly.
However, investing in your company's design team can be expensive. Aside from skillful people, you'll also need to spend on equipment and necessary software.
Moreover, finishing graphic design projects requires great effort from more than one designer.
Despite being expensive, most businesses would still prefer to invest in graphic designing because they still get the worth of their money. Some companies have enough funds to establish their team, while some are choosing to spend on an outsourced graphic design company instead.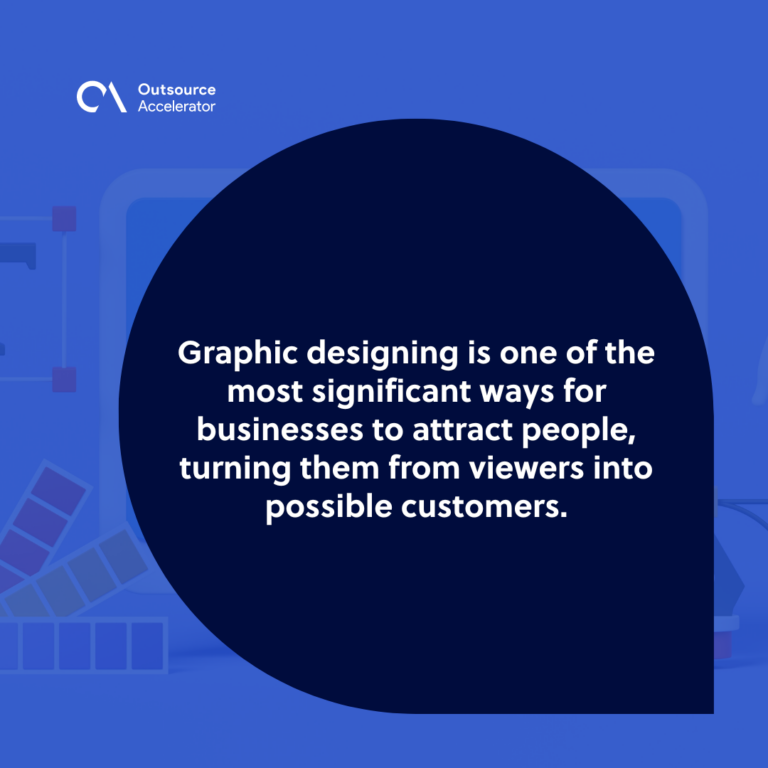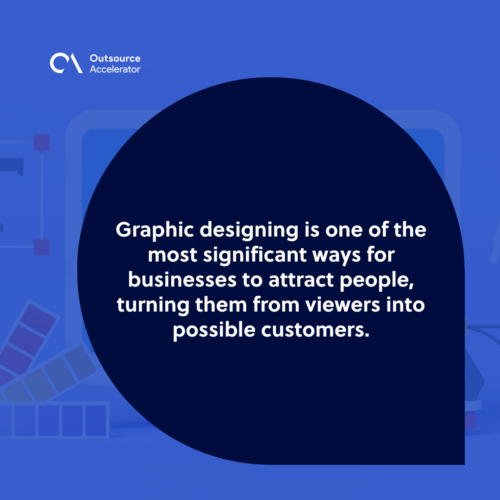 Benefits of graphic design outsourcing for real estate
Graphic design outsourcing is a smart way to save money without compromising your marketing strategy.
If you're a company like real estate that doesn't focus on marketing computer-related services or products, investing on your team shouldn't be your main priority.
After all, whether you spend on your team or an outsourced one, you get the same benefits for your business.
As you outsource graphic design, your brand can benefit a lot, especially if you're outsourcing for your real estate type of business. Aside from saving money, here are the benefits your real estate business can get from outsourcing graphic design.
The key to successful outsourcing is choosing the right outsourcing provider. Doxa7 is a reliable BPO services company that provides talented graphic designers who can work with clients in various industries.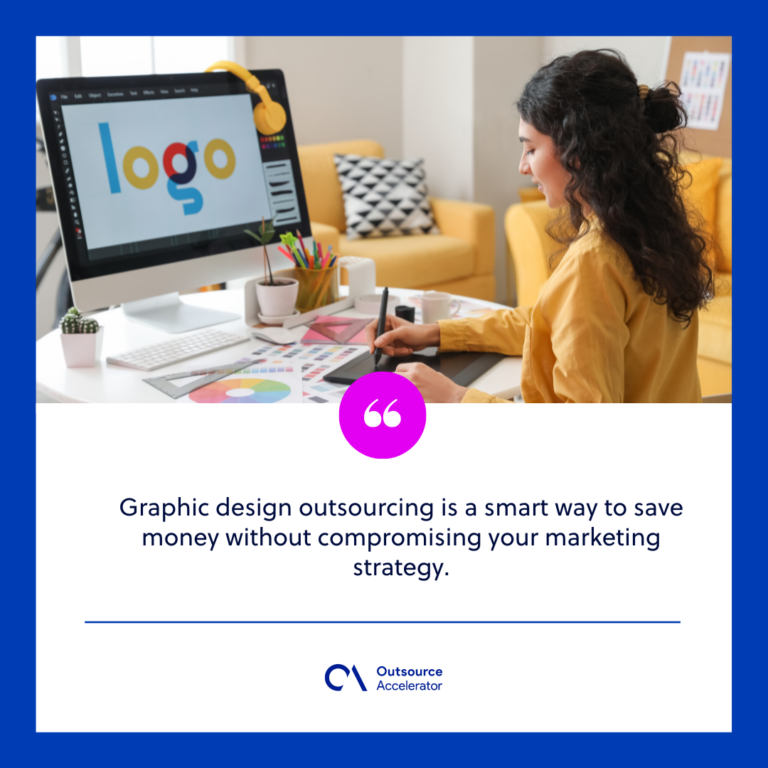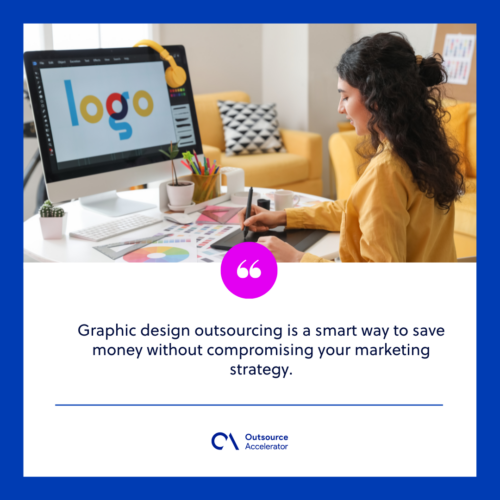 Increase audience engagement
Graphic designs are excellent for drawing attention, especially to new customers.  A robust design should compel your potential clients to trust the company, buy a property, and promote your business too.
Outsourced design generates more leads.
You have to convince audiences to make them loyal customers. A marketing promotion with an impressive design sets an excellent impression on viewers.
In real estate, sometimes you need to help your clients see your property designs without having them come onsite through visuals like 3D presentations.
As you create good impressions to audiences, you get more leads to convert into loyal customers.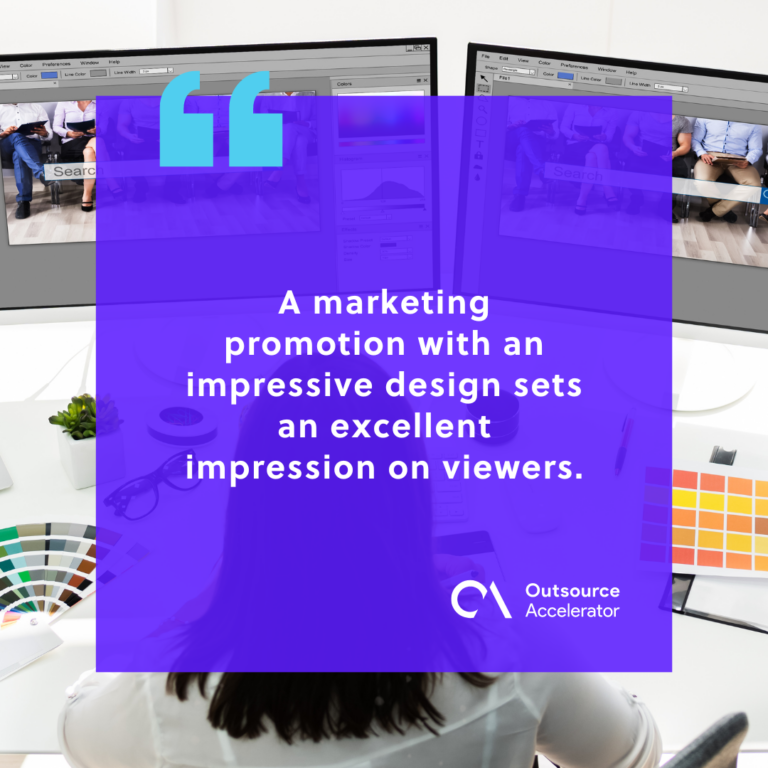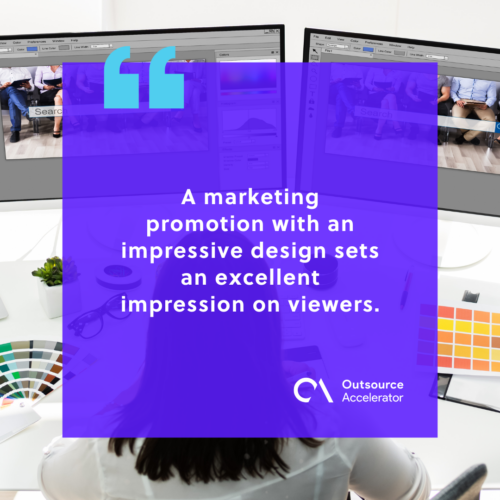 Announce listings
Graphic designs are creative ways to announce listings. Customers will appreciate your service more with the help of your outsourced design team.
Attract Buyers
Ultimately, graphic designs are meant to attract buyers. Your property listings should be creatively presented online through animations, 3D models, and other graphic design layouts and enhancements.
Questions to ask your outsourced graphic design company
If these benefits convince you to outsource your graphic designing team for your real estate business, you have to make sure you find the best team that will help you further.
Before outsourcing design, you have to be sure of the company you're about to select.
To help you out, these are significant questions to consider before choosing the one for your company:
1. How relevant is their experience to your end goals?
You have to find the right team capable enough to help you achieve what you want your business to deliver. Despite their longevity, their experiences should still fit to what you're aiming.
2. What is their pricing structure?
Since the main reason why you're outsourcing is to save cost, you have to make sure that you and your preferred outsourced company have a negotiation about their pricing structure.
3. What is their design process?
The process is crucial, especially in graphics design. Your preferred company should be transparent enough to share how their team will work on your projects.
With the help of transparency, you know when to expect your finished projects. It's an excellent way of setting deadlines for your customers as well.
4. What kind of timeframe can you expect?
Meeting a deadline is a priority. Your preferred company should be able to meet your deadlines for you to meet your deadlines to your customers.
You should clarify the timeframe to avoid terrible impressions because of delays.
5. Will they give you full copyrights for the graphics?
Full copyrights are crucial, and if you're saving money, it's best to clear your rights with your preferred company. Copyright issues will cost you a lot, leading to losses.
6. Can you trademark your new design?
You have to ensure that your preferred company is capable enough to provide you with exceptional designs that will serve as your trademark. By this, you know that you're getting the worth of the money you're investing.
7. Can you edit the files after the project has been completed?
After-service on this kind of business is also essential, especially if you only want limited changes to your existing designs. You have to make sure your preferred company can help you edit your previous designs too.
As you work on your marketing strategies for your real estate business, graphic designing is one effective way to get attention from audiences in promoting your products and services.
You may need to invest money, but instead of spending too much in establishing your company's design team, the best way to save money without compromising your strategy is to invest in an outsourced company.