Outsourcing digital marketing: Pros and cons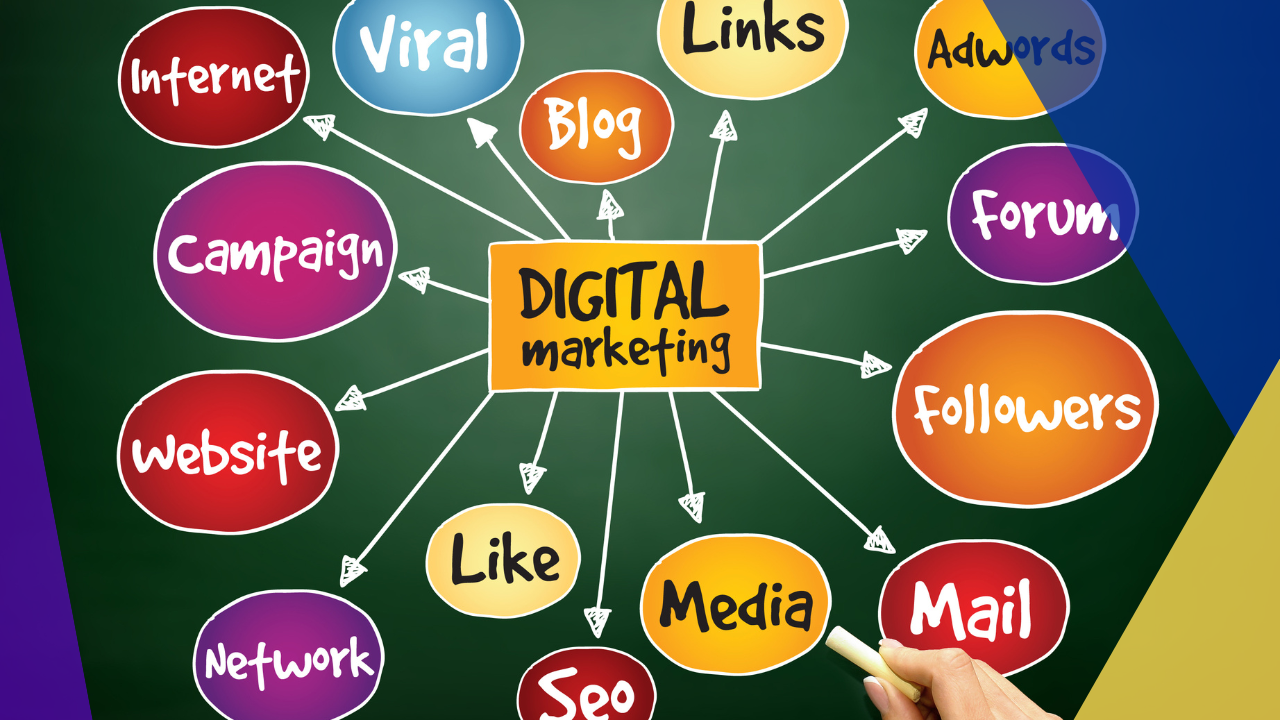 With the rise of social media and smartphones, digital marketing has become the golden standard for advertising products and services.
As a business owner, managing your business's core functions while fulfilling your marketing efforts could make you lose focus. This is where outsourcing to reliable BPOs comes in handy. Wing Assistant, a notable outsourcing provider, offers digital marketing solutions that can lighten your workload. 
But before you do it, consider the following pros and cons of outsourcing digital marketing.
Pros of outsourcing digital marketing
Digital marketing benefits businesses by allowing clients to see them from a fresh perspective by establishing their digital presence on different platforms.
Outside entities can fill the gaps in your marketing strategy and help you identify what you need to improve.
Wing Assistant can do all these by researching information on your prospects and competitors—giving you reliable insights that you can use in your strategy.
Here are the advantages of outsourcing digital marketing.
Digital marketing expertise
Working with experts in the field of marketing means you entrust your digital marketing functions to specialists who know how to deliver outstanding results.
Outsourced digital marketing professionals can help you develop effective strategies for your digital efforts. Wing Assistant is a perfect example of a service provider with dedicated digital marketing assistants who can help you with your marketing initiatives.

Access to multiple services
Outsourcing digital marketing allows you to partner with a services provider that can perform specific tasks for you. You can even outsource entire marketing functions.
As mentioned, Wing Assistant has digital marketing assistants who can offer support through a combination of the following tasks:
Social media marketing

Email marketing support

On-page optimization

Affiliate marketing support

Influencer outreach

Market research support

PPC administration

Website maintenance

Lead generation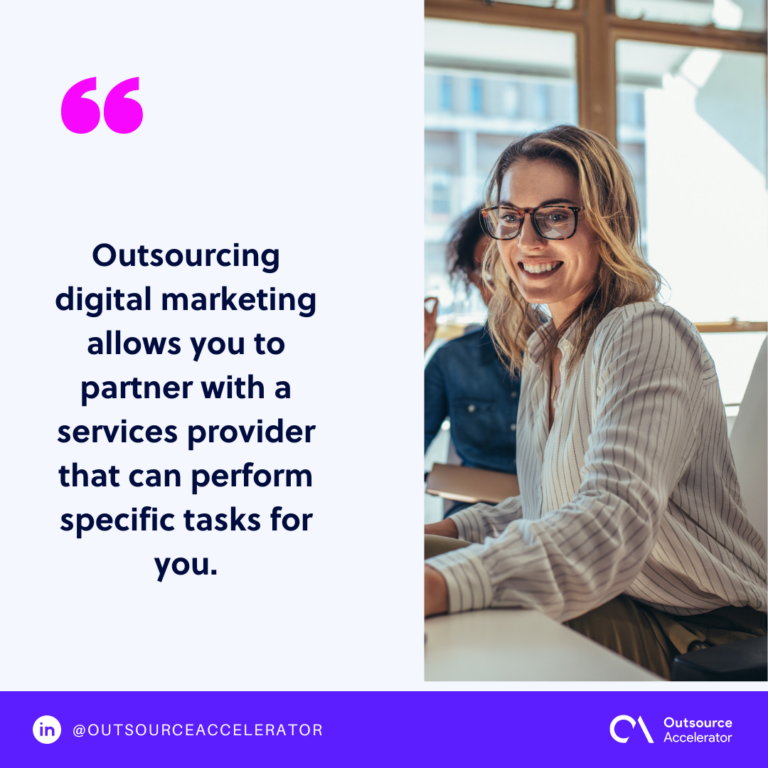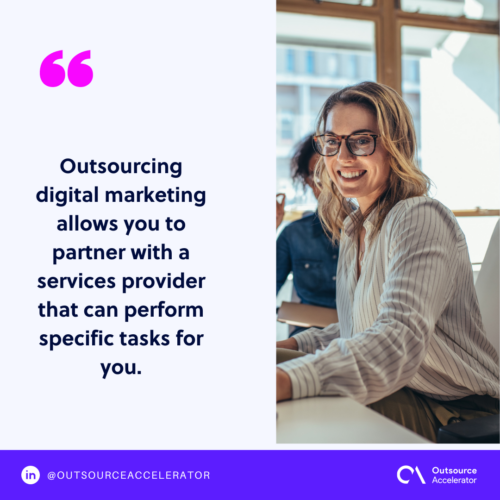 Cost-efficient
Hiring a full-time employee can be costly. Besides offering a competitive salary, you also have to provide a full benefits package.
On the other hand, partnering with a third-party provider can save you money in the long run, as you will only be required to pay for the services you've acquired. 
Wing Assistant offers up to 80% savings when you outsource your digital marketing with them —this saves you a big difference in your overall spending. 
Cons of outsourcing digital marketing 
There will always be drawbacks when you outsource your content, marketing needs, or any other roles. But the key to a successful outsourcing venture is to work with experienced specialists who know exactly what they are doing. 
Here are some of the typical downsides of outsourcing digital marketing you should be aware of.
Brand issues
Keeping a brand consistent is one of the most critical objectives of any marketing industry. Failing to maintain brand consistency can strain your organization's reputation over time.
When you outsource, you must ensure that the service provider consistently produces an output that's 100% on-brand.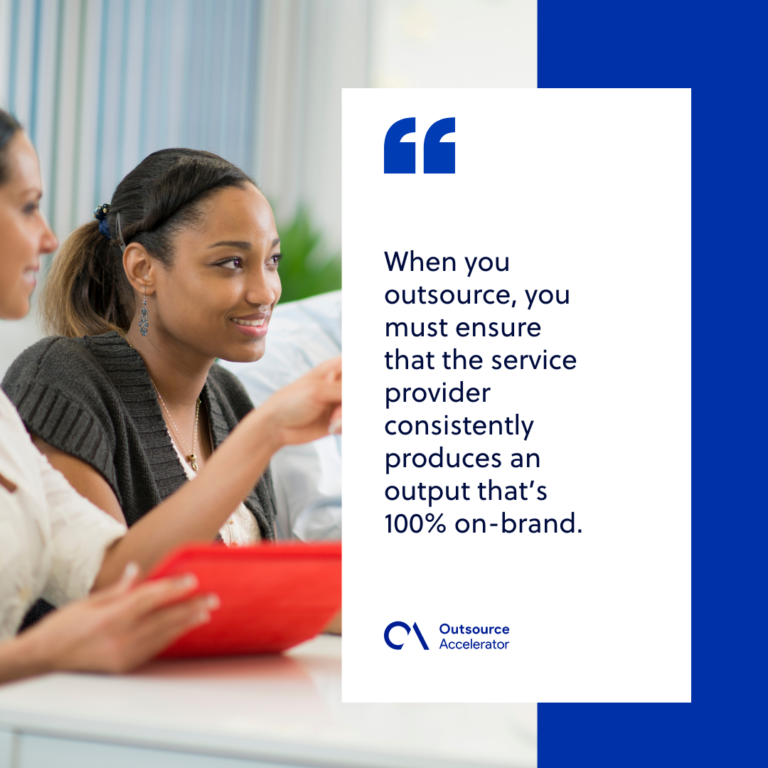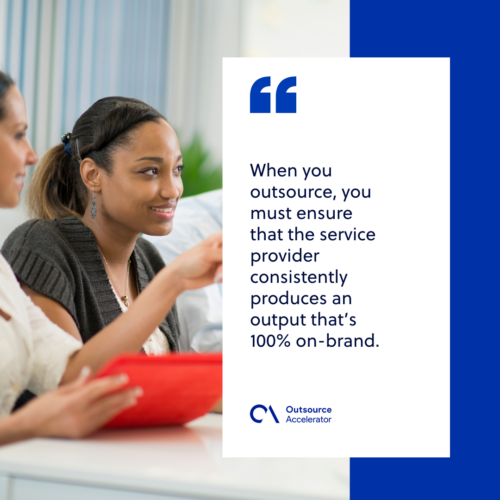 Losing personal touch
Some content you publish to advertise your products and services may not be the same as before when you outsource your digital marketing.
Therefore, outsourcing digital marketing requires communicating your style and tone with your service provider. 
No control over schedules
Most outsourcing firms have multiple clients to serve. You won't have the luxury of rearranging their schedule to match yours, and it's possible that they won't have the availability you need for a special project.
You need to adjust to the schedule or go through the hassle of finding another reliable third-party service provider.
Is outsourcing digital marketing a good fit for you?
Learning from the pros and cons of outsourcing digital marketing should help you assess if it is a good fit for your organization.
Wing Assistant can help you build up your digital marketing efforts effectively. Schedule a call with them today to start your outsourcing venture!