Outsourcing article creation: Benefits and best practices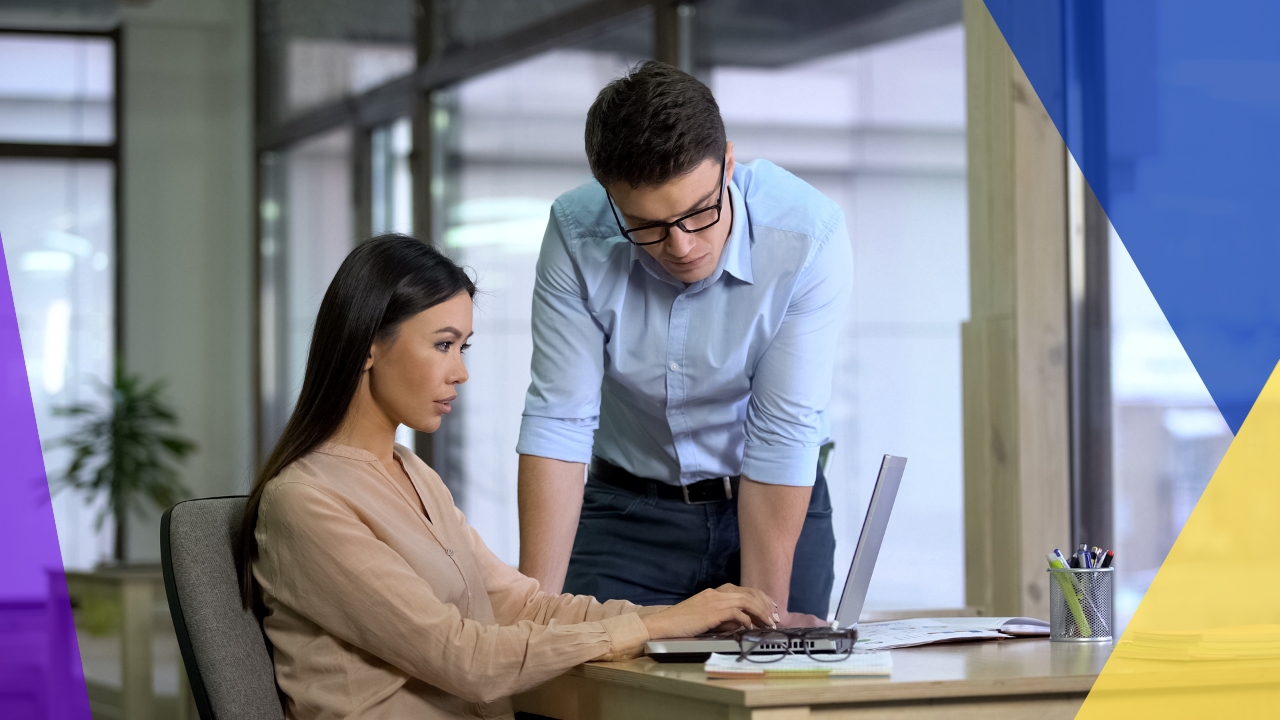 Businesses operating on the internet are consistently exploring methods to enhance their visibility in search engine results and increase the number of visitors to their websites.
One highly successful approach for attaining these objectives involves content marketing. Yet, consistently crafting valuable, appealing content can pose a labor-intensive and demanding task for numerous enterprises.
This article discusses outsourcing article creation and its potential to enhance the efficiency of your content marketing. 
What is outsourcing article creation?
Outsourcing article creation involves hiring external experts or agencies to generate content for your business. 
Rather than using your time and resources to produce articles, outsourcing enables you to assign this responsibility to seasoned writers and editors.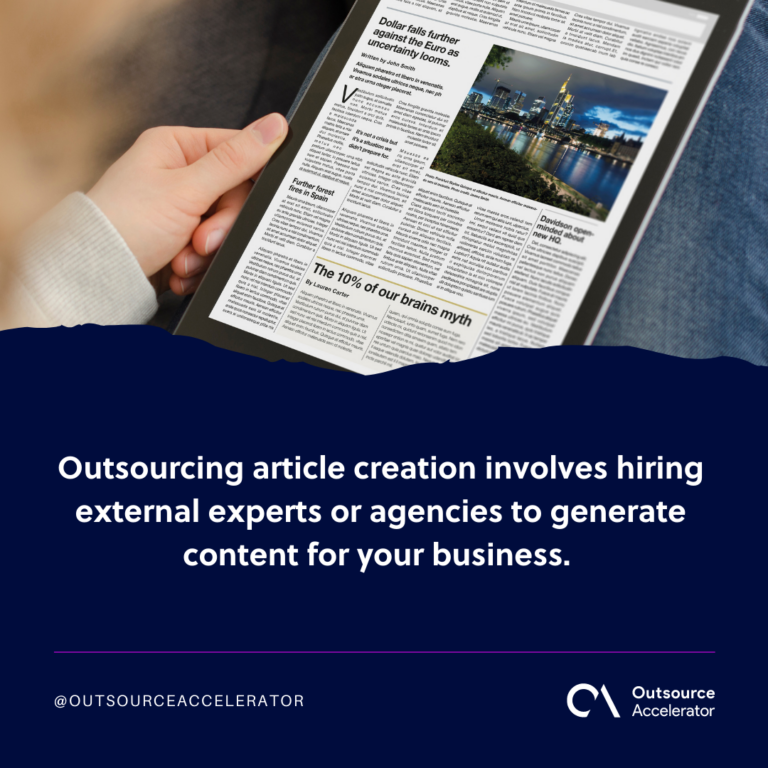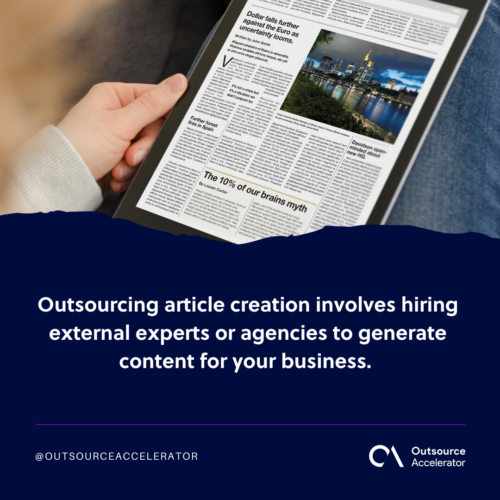 Advantages of outsourcing article creation 
Here are some key benefits of outsourcing article creation:
Save time and resources
Outsourcing article creation saves your business significant time and resources. Instead of investing hours researching and writing, you can entrust the task to a professional content agency or freelance writer. 
Employing an in-house writer comes with expenses like salary, benefits, and potentially office-related costs. Outsourcing article creation is cost-effective. Payments are solely for required content without extra overheads.
Access to expert writers and editors
Another advantage of outsourcing article creation is gaining access to skilled writers who excel at crafting top-notch, compelling content. 
Reputable content agencies boast a team of writers with various specialties and knowledge capable of producing content that resonates with your intended audience.
Through outsourcing, you can also leverage the expertise of writers well-versed in SEO fundamentals, keyword exploration, and content enhancement. 
This increases the likelihood of your content attaining higher search engine rankings and drawing in more natural traffic to your site.
Improve efficiency and scalability
Outsourcing article creation gives businesses scalability and flexibility advantages. As your business expands, the necessity to produce more content in response to your audience's demands might arise. 
Outsourcing empowers you to amplify your content creation endeavors without the obligation to hire extra personnel or invest in new equipment.
Furthermore, it fosters adaptability in your content marketing approach. Instead of adhering to a fixed timetable, outsourcing grants you the flexibility to generate content when required. 
This agility lets you promptly react to shifts in your industry, emerging trends, and breaking news, ensuring your content remains pertinent and timely.
Increase focus on core business activities
Businesses can concentrate on their essential tasks. When you entrust article creation to external experts, your in-house team gains time and resources to focus on core business aims. 
They can allot their attention to your marketing, sales, product development, and customer service efforts. These endeavors significantly contribute to your business's expansion and achievement.
Article creation outsourcing best practices
To ensure the success of article creation outsourcing, consider following these best practices:
Clearly define your requirements and goals
Before outsourcing, effectively convey your needs and aspirations to external writers or agencies. Clearly define the article specifications, preferred tone and style, and target keywords. 
This guarantees that the content produced externally aligns with your business goals and upholds a unified brand voice.
Choose a reliable outsourcing partner
Choose a reliable outsourcing company with a demonstrated history of delivering top-notch articles. Investigate various writers and agencies, and assess their writing samples.
Seek endorsements and evaluations to verify their trustworthiness and proficiency in your field.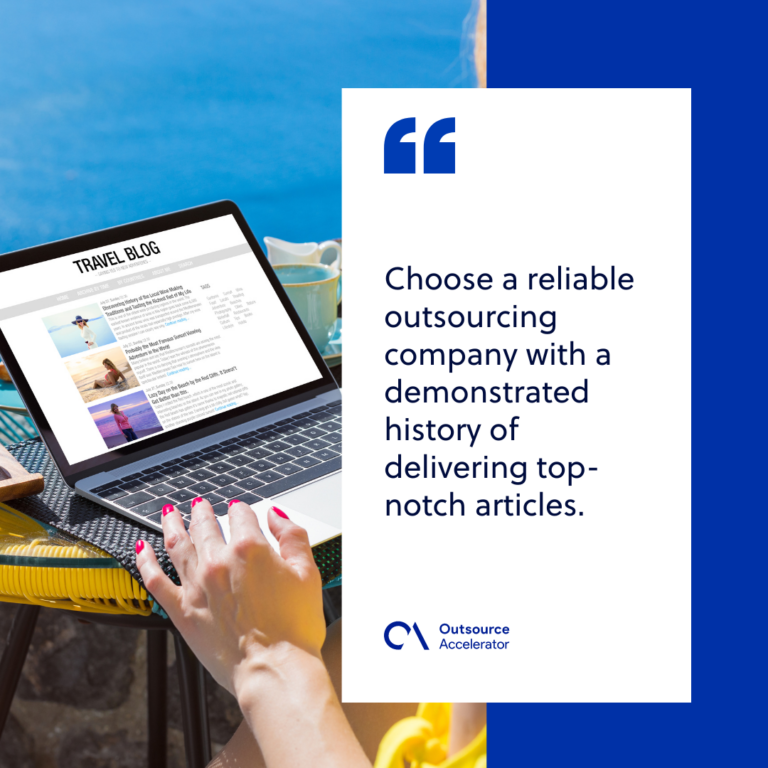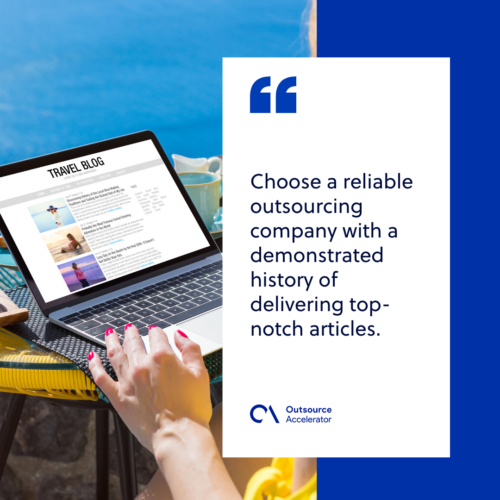 Establish effective communication channels
Sustain clear and efficient lines of communication with your outsourcing partner. Offer timely feedback, tackle queries or issues, and clarify expectations. 
Tell them about your content requirements and deadlines for a seamless work process.
Provide detailed briefs and guidelines
When you delegate article topics to your outsourcing provider, give thorough briefs and instructions. Precisely define the intended audience, essential aspects to address, and any distinct formatting needs. 
Offering comprehensive details assists the writers in creating articles that fulfill your expectations and correspond with your content approach.
Explore the benefits of article creation outsourcing through 123Employee
123Employee offers comprehensive outsourcing article creation services. Its skilled writers and editors can craft high-quality articles suited to your industry and target audience.
By utilizing 123Employee for your article creation needs, you can save resources, gain access to expert writers, attain scalability, and prioritize your core business functions. 
Its dependable services and efficient communication channels guarantee effective content fulfillment. 
Explore 123Employee's offerings to elevate your content marketing today!