6 benefits of working with an outsourced software team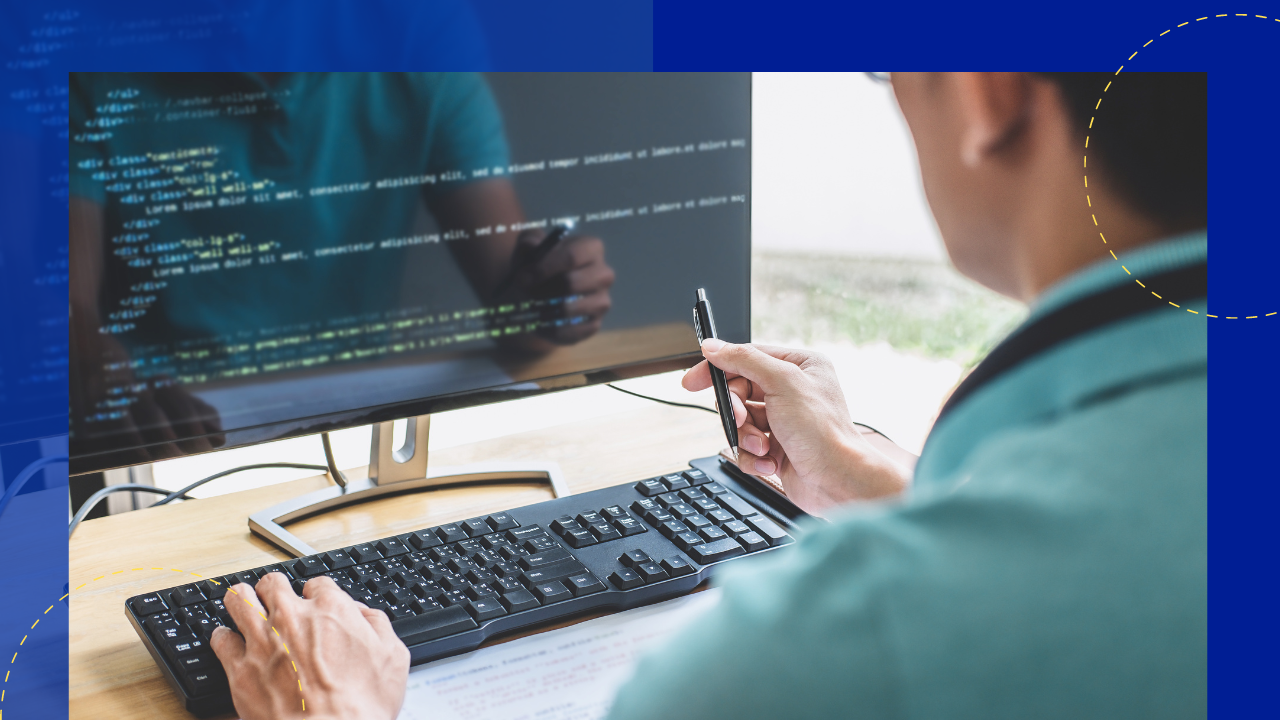 Before outsourcing software development was an option, companies had to either hire the services of expensive IT firms or develop the applications themselves. Today, outsourcing is the norm, and many leading businesses outsource their operations. 
There has to be something good if all the top companies are doing it, right? Outsourcing allows companies to capitalize on emerging technologies and evolving markets. 
Putting your trust in a third party to handle such an essential aspect of your business may be intimidating, but it all depends on the outsourcing firm's expertise. 
Arcanys is a top contender in the IT field, particularly in staff augmentation. While based in Cebu, Philippines, they cater effectively to their global clients' software needs, especially foreign companies based in New Zealand and Australia. 
6
benefits of an outsourced software team 
Take a look at the top five benefits you can get when you outsource software teams:
1. Access to top software talent  
When you outsource software development, you gain access to global talents. High-quality developers, testers, business analysts, scrum masters, designers and other software specialists can work remotely on your project. 
You can also hire experts specializing in specific technologies or languages. Your overall productivity will increase with team members who are well-skilled in different areas. 
The only challenge then is setting standards for selecting your partner.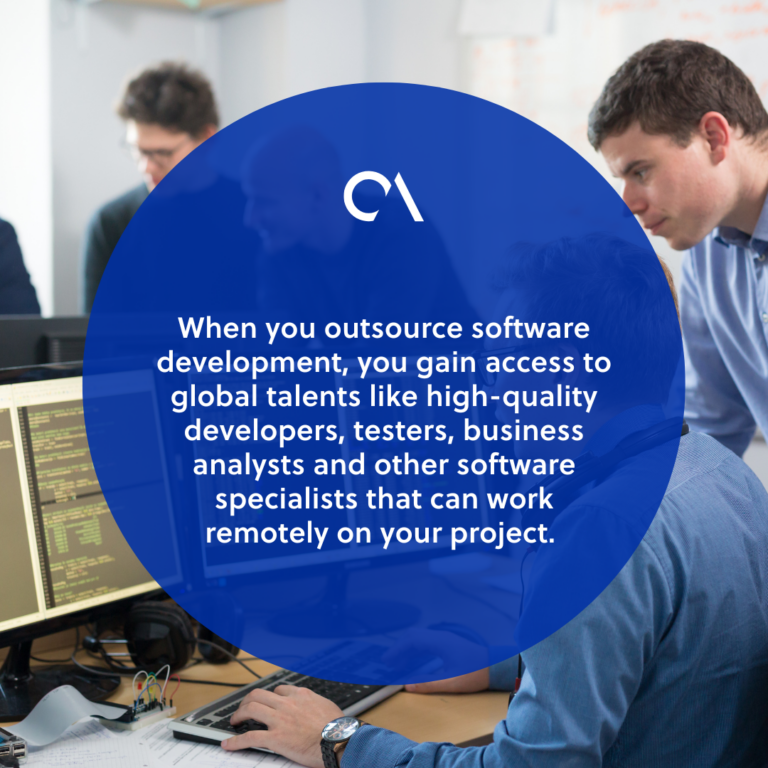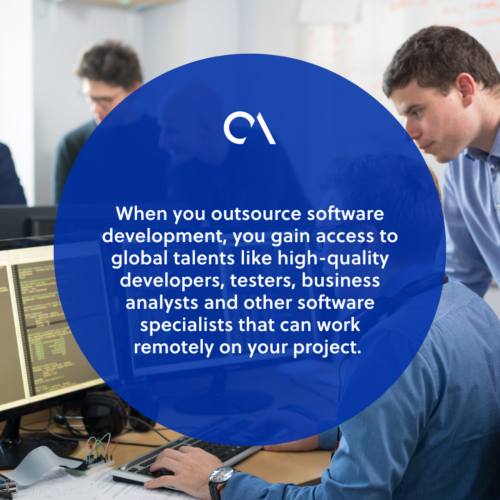 2. Faster and easier recruitment 
An outsourcing firm allows you to tap into an existing pool of pre-vetted talents to grow your team and deliver faster. You can select from a wide range of skills, seniority levels, and experience to ensure you only hire the best-fitting people. 
Most hiring and recruitment steps are already taken care of, including dealing with issues involving recruitment fees, payroll, and sign-up bonus fees.
You don't have to bother hunting for talents; instead, you go straight to interviewing and choosing the people you want to work with. 
The result is that the hiring process for an outsourced software team is much faster than for a local team. Arcanys can build a team ten times faster than locally.
3. Staff turnover risk reduction
High attrition rates can trigger a series of negative impacts, including decreased productivity, additional recruitment expenses, more time spent training new employees, and potentially lost sales. 
Keeping those rates minimal can be a daunting task at times. However, a good outsourcing company takes good care of its developers and fosters an environment and company culture where people can genuinely thrive and are willing to stay. 
To accomplish this, outsourcing firms keep a close eye on their employees and learn how to recognize and address their needs and challenges. The result is they are kept satisfied, fulfilled, and motivated. 
4. Flexible scalability
Aside from being more affordable than in-house hires, outsourced software teams are also scalable. If you need additional staff in the future, the team can expand to accommodate your needs. Arcanys typically needs couple of weeks to deploy your new resources.
This easy scalability helps ensure you get the most out of your investment in a quality software development team. You will only need to hire developers for specific tasks in the short term. 
This is a benefit if you have a project that requires multiple developers but you don't need them all full-time. You can hire software team members for a specific project, then free them up when it's complete. 
5. Faster time to market
Your core software development team will often have ideas for new products or features. An outsourced software team allows you to get those projects off the ground without spending time and money recruiting and training new hires.  
Even if you lack the in-house expertise, the right outsourcing partner will have the skills and technology to bring your vision to life. This can be especially beneficial for startups and small businesses with little resources but need to get their services to market quickly.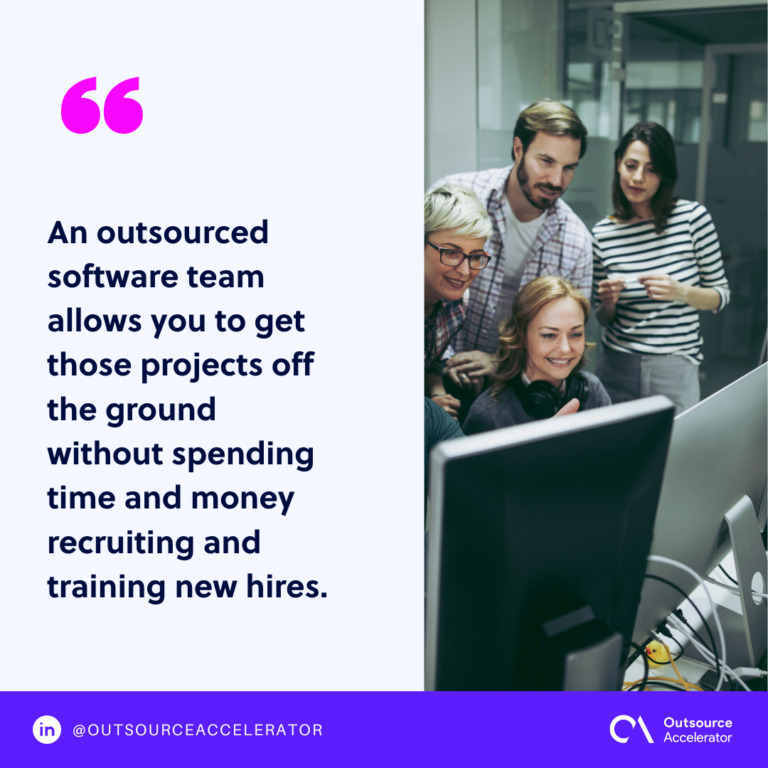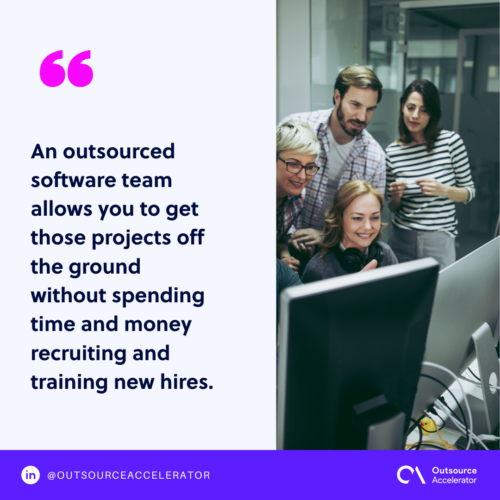 6. Staffing and development cost reduction
Of course, a significant advantage of outsourcing your software team's needs is reducing costs. Doing so means you don't need to hire developers on-site or train existing staff in new technologies, processes, and tools, allowing you to focus on your business priorities. 
The cost of hiring and retaining software developers is high. You can keep your outsourced software team up until your product launch, saving you enough costs compared to hiring full-time developers. 
Taking too long on software development projects can also end up costing you money. Building an outsourced software team rapidly adds a lot of manpower to your efforts, letting you get more work done faster.  
Set up an outsourced software team with Arcanys 
Arcanys allows you to assemble and scale software development teams with top engineers from the Philippines and Bulgaria. Your company will get dedicated software engineers to augment your teams and become embedded with them long-term. 
You'll be in safe hands with Arcanys. Its software teams are highly recommended and praised for managing projects excellently and efficiently.
Contact Arcanys today to get all the benefits of outsourced software teams.