7 key benefits of outsourced IT support for your business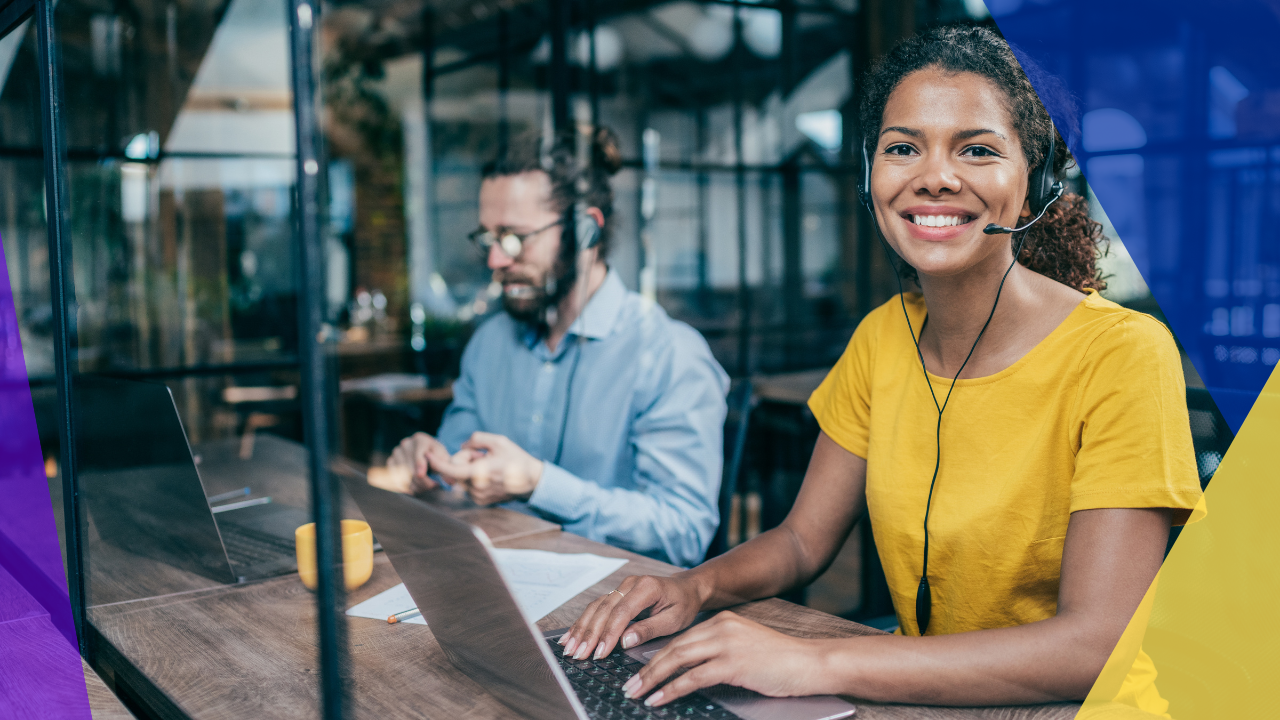 Outsourced IT support is a trend that is taking off across the globe. Essentially, it means outsourcing the IT support functions to an external source outside of a business's sphere. 
Nowadays, companies outsource their IT-related tasks to efficiently handle and resolve their technical issues.
With the widespread adoption of cloud services, outsourced IT support has become the go-to solution for firms. It simplifies many aspects of IT functions and costs significantly less than hiring a full-time in-house staff. 
Staffwiz offers offshoring solutions by providing remote teams that can proficiently handle your IT-related needs so you can focus on your core business. 
What is outsourced IT support?
Outsourced IT support refers to businesses contracting out their IT needs to outsourcing providers while maintaining their network, software, and hardware.  
This means that companies do not need to hire in-house IT staff. It allows them to focus on running their business while outsourced teams handle their technological needs.
An outsourced IT support team can help businesses stay up-to-date with new technology and keep existing systems running smoothly.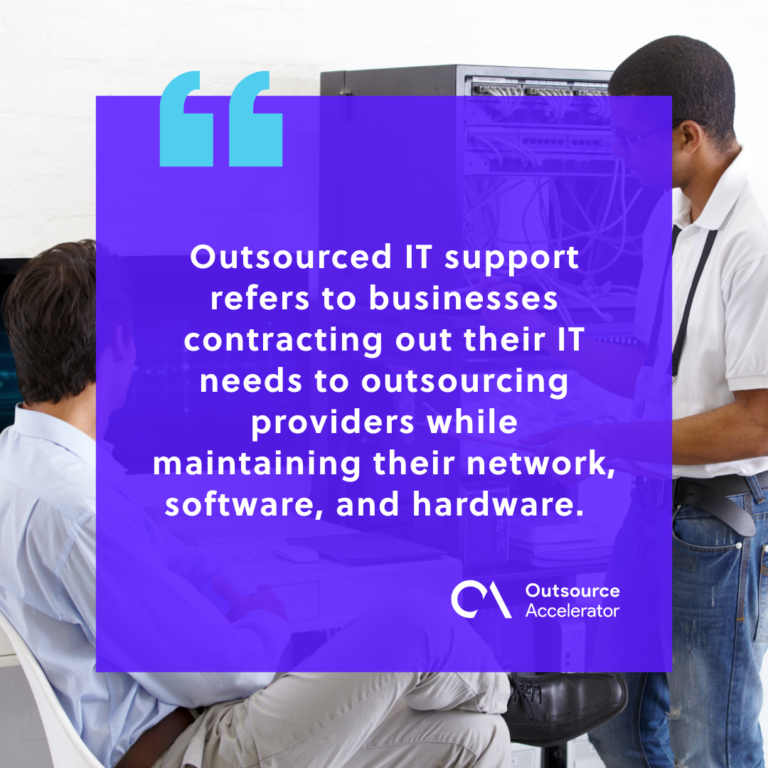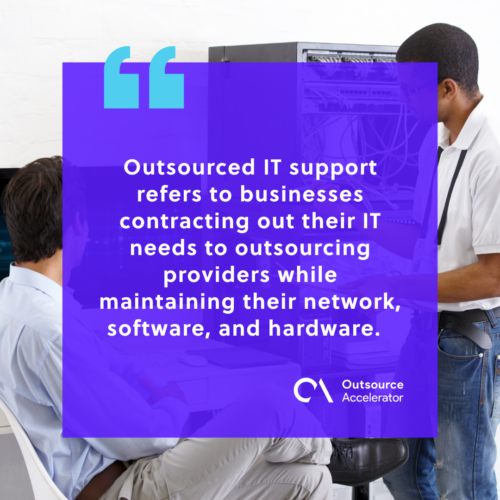 When is outsourced IT support needed?
Whether you are a small business or a large corporation, having the right technology can be the difference between success and failure. 
Outsourced IT support is often used by businesses that need help with their computer systems but need more time or expertise to do it themselves. More specifically, outsourced IT support can be used for the following: 
Managed IT support 
Managed IT support services can help companies achieve better results with less time and effort. They can pay for specific IT services and expect outcomes to be delivered as promised. 
According to GlobalNewswire's recent report, the global managed services market is expected to reach USD 393.73 billion from 2022 to 2028. 
Software vendor IT support
Software vendors are one of the most important clients for any outsourced IT support provider. They often have dozens of servers and hundreds or thousands of employees spread across the globe. 
They need 24/7 monitoring and maintenance at all times, especially during emergencies when their systems go down or become unstable.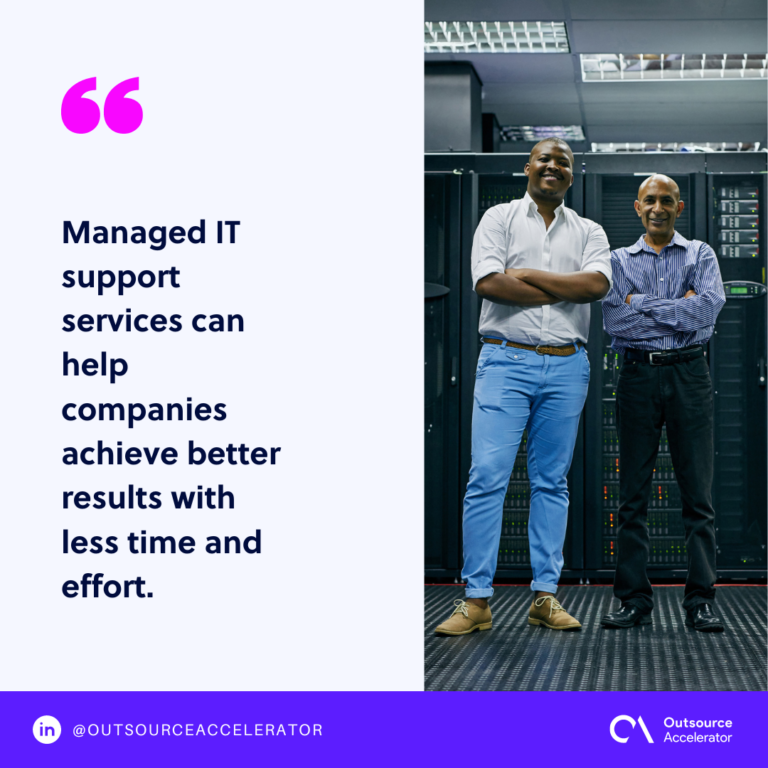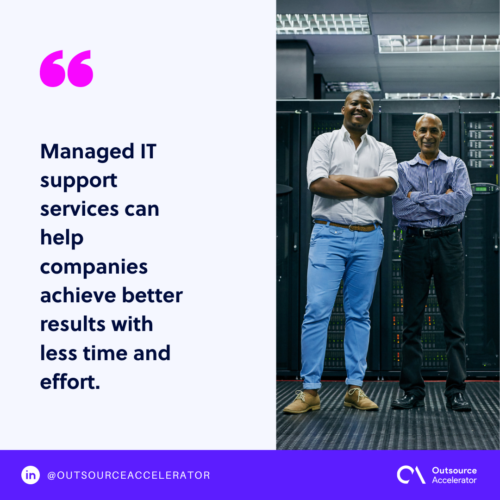 7 key benefits of outsourced IT support
Outsourced IT support is a great way to keep business running smoothly. With the help of an outsourced IT support provider, clients can get more done even with less time and budget.
Here we have the seven key benefits of outsourcing IT support:
1. Lesser IT costs 
Outsourcing IT needs to a third party can help reduce costs. Businesses don't have to invest more in hiring in-house IT staff, especially in providing training and needed infrastructure. 
Essentially, in outsourced IT support, companies only pay for what they need at any given time. 
2. Predictable budgeting 
With outsourced IT support, enterprises will know exactly how much it will cost each month. 
This helps with budgeting for other projects and expenses that may arise throughout the year. This allows businesses to plan accordingly. 
3. Reliable professional expertise
Firms are guaranteed that their outsourced IT support professionals know what they're doing and how to do it. 
They are experienced in the latest technology trends, techniques, and solutions. These experts can identify problems and fix them immediately before they affect a business. 
4. Reduced risks 
Security risks are inevitable. In fact, a Forbes report revealed that 82% of companies experienced cyberattacks in 2022. 
Thus,  it is now necessary to outsource an IT team to help avoid security breaches, downtime, compliance issues, and other risks that could compromise data integrity. 
Outsourced IT support ensures that all systems are within the latest patches and updates needed for them to run safely and securely. 
5. Seamless business operations 
One of the most significant benefits of outsourced IT support is that it helps businesses to have a seamless operation. 
An outsourced IT support firm will have staff on hand 24/7 to keep the servers running smoothly and ensure that employees have access to the technology they need to work effectively.
6. Improve customer service 
When a business relies on technology, it must work properly at all times — especially when providing customer service. 
Outsourced IT support helps customers interact with a business whenever they please. Improved customer service results in satisfied customers and increased revenue.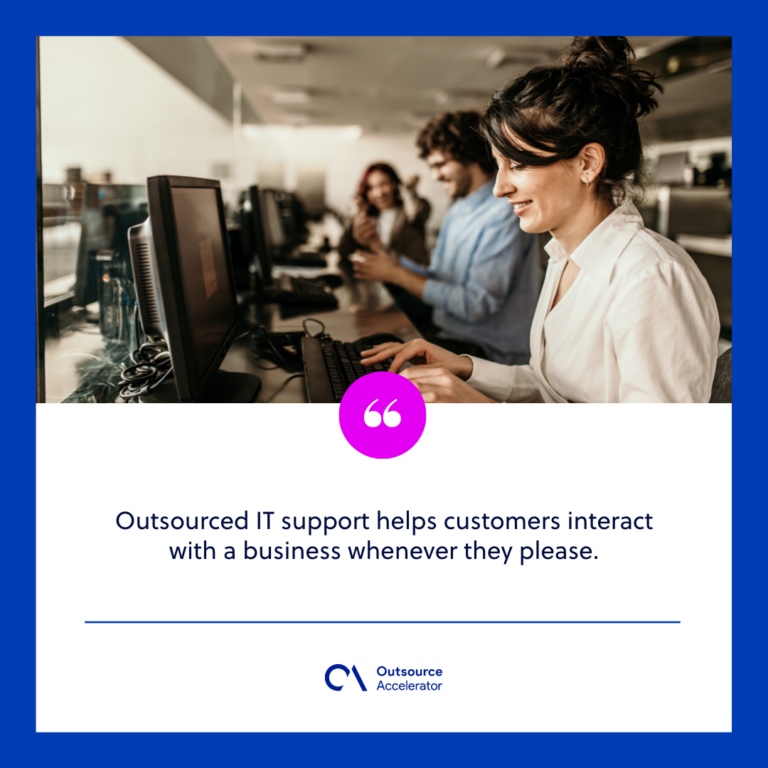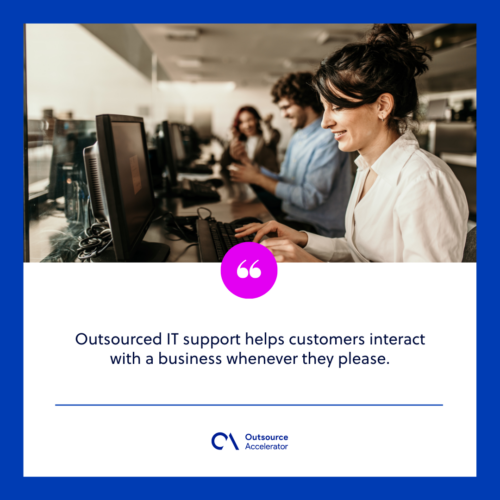 7. Proactive IT monitoring 
With outsourced IT support, clients can get proactive monitoring that keeps an eye on their network, so they don't have to worry about potential problems. 
This gives a business the ability to track issues before they become problems and resolve them before they affect productivity.  
Contact Staffwiz for top-tier outsourced IT support 
Outsourcing your IT needs through Staffwiz can help you reduce IT costs and improve customer service while allowing you to focus on your core business. 
Hiring from a global talent pool of motivated and highly skilled IT support professionals can help you maximize your business potential by using high-grade technologies on the market today. 
Staffwiz's top-tier outsourced IT support team ensures you receive the most efficient support needed to improve your bottom line and take your business to the next level.