Outsource appointment setting for investment brokers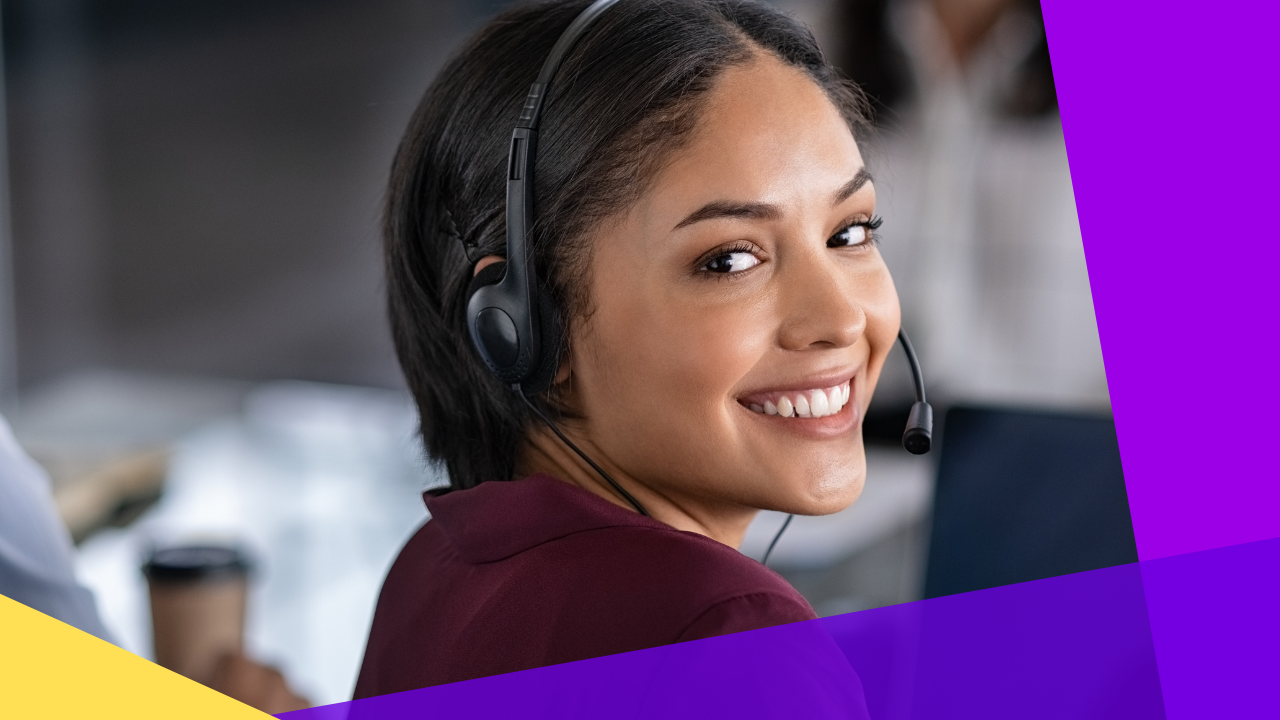 Investment brokers can offer excellent advice and guidance to investors to help them achieve their financial goals effectively. As a broker, appointment setting is the most crucial part of the job because it's always necessary to set an appointment for every client. 
With the growing demand from stock investors, brokers may not be able to manage appointment setting correctly. The good thing is these days, they can already outsource appointment settings from appointment developing companies.
Compelling reasons to avail appointment setting services
As an investment broker, you need to consider investing in outsourced appointment-setting services to manage your time with your clients wisely. With the help of appointment-setting providers, you will not have to worry about a hectic and disorganized schedule. 
Moreover, these are the reasons why you need to avail appointment-setting services:
High-quality lead conversions
A single appointment can transform a potential client into a loyal one. With the help of your preferred service provider, they can organize your schedule correctly without missing any clients out.
This advantage gives you enough time to explain everything to your client and get a higher chance of winning their trust.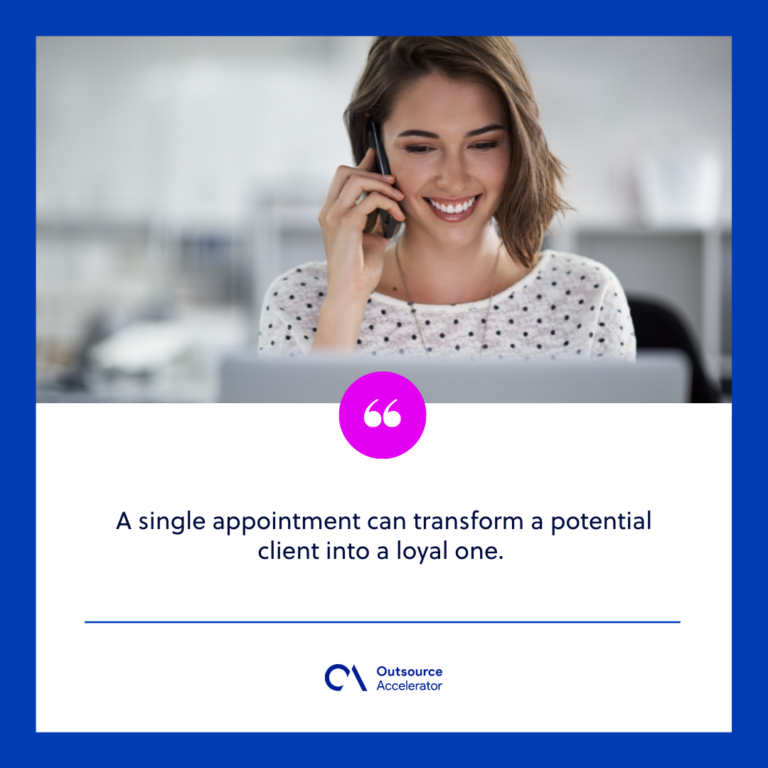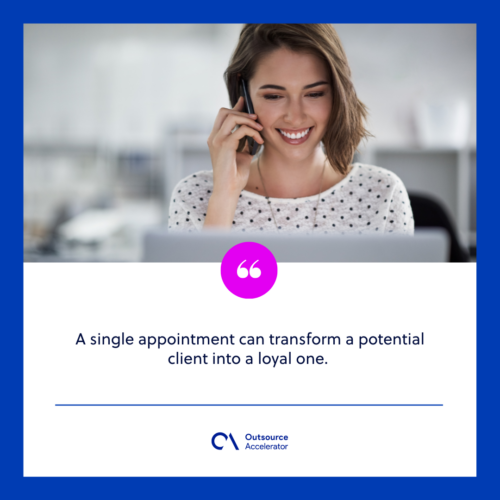 Dedicated support team
As you learn to trust your outsourced team, you're starting to convert them into your dedicated support team, which can help you grow further in the field.
More aggressive timeline
Since you are dealing with specialty providers, expect to work with goal and deadline-oriented individuals. It gives you a competitive advantage in ensuring an organized and systematic calendar with potential clients.
Professional and experienced staff
Outsourcing appointment setting can guarantee your growth in the industry as you'll be working with professional and experienced staff.
B2B Keyword
outsource appointment setting: Ho
w outsourcing helps
Suppose you're wondering how outsourcing a B2B appointment setting can help you in your career as an investment broker. In that case, your first advantage is that you can focus more on your presentation without compromising your time on the equally important but tedious work of appointment setting.
The second advantage is that you can close more deals as your outsourced team looks for more clients while enriching your skills.
Lastly, your outsourced team can help you qualify your leads as you focus more on growing your business further. When choosing the right partner for your business, you should look for partners like 123Employees that can help create a customized solution package for your appointment setting needs.
Some benefits of getting lead generation services
Your outsourced appointment setting team can also provide you lead generation services. Aside from helping you out in organizing appointments with your clients, they can also generate leads by giving them a highlight of what you're offering. 
Not only is it helpful cost-wise, but it's also excellent for productivity and focus. Here are the other advantages lead generation services to your company:
It helps in the expansion of your market.

Creates a professional community that likes and follows your brand

Lead generation opens up new business prospects.

Boost your profits
Some pros of having a lead generation call center
If you can find an outsourced appointment setting team from an outsourced lead generation call center, you can save your money. As an investment broker, it'll be easier for you to contact one team than to contact more.
As your preferred outsourced team appoints schedules to your clients and introduces a bit of what you're going to discuss as you meet them, it'll be easier for your clients to understand your services more. It can also increase your chance to turn them from potential to loyal clients.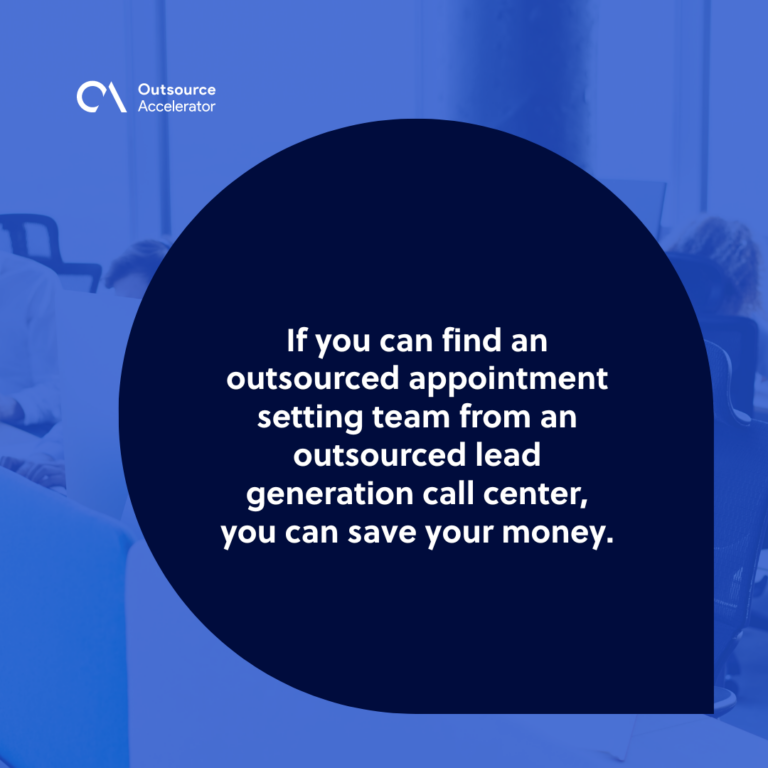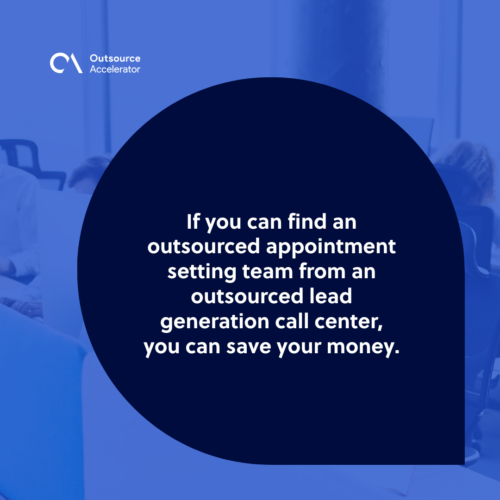 Outsource appointment setting companies best practices
Before you invest in your preferred outsourced appointment setting company, here are essential practices that your chosen company should be doing:
Your preferred company should move with patience
When it comes to outsourcing appointment settings, some clients have shorter patience. Your team should know how to handle clients with attitude properly.
Your preferred company should prepare for re-scheduling
Your team should be persistent enough to have your clients re-commit if their appointments need re-scheduling. Asking for the best time is vital to make sure that they can commit to their re-scheduled appointments.
Your preferred company should look further than phone calls
Setting appointments through phone calls is the most suggested way to ensure that your client gets all the information they need. On the other hand, some clients prefer different methods of communication such as emails, mobile texts, or live chats. Your team should practice all possible ways to communicate with clients.
Productivity and time management are two significant factors that investment brokers should pay attention to closely. If you're a broker who can still manage your time in setting appointments for your clients, you get two thumbs up. 
On the other hand, if you have many clients and struggle to manage your time setting appointments, the best way to continuously provide excellent services is to outsource appointment settings.