Offshore talent strategy: Your key to a strong global workforce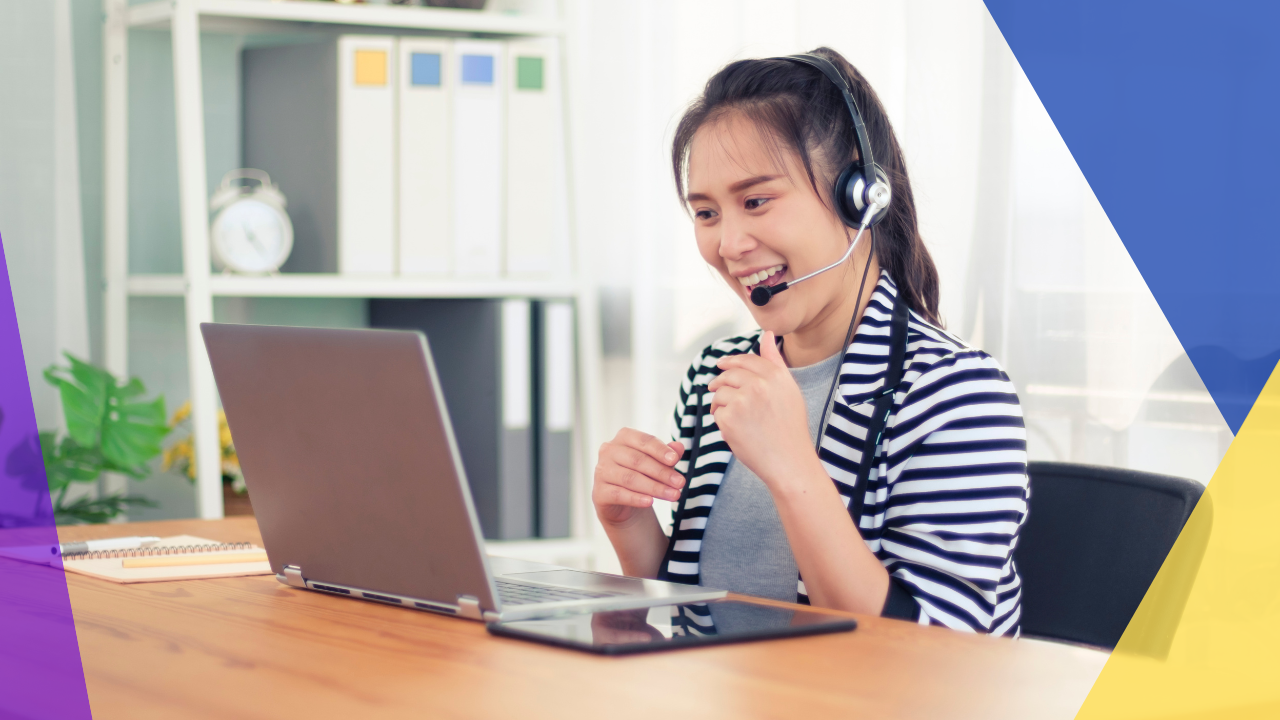 In today's globalized economy, companies face a growing challenge in building a workforce that can operate effectively across borders and cultures. They must find new ways to attract and retain talent to help them succeed in the global marketplace.
One effective approach for this is having an offshore talent strategy. You can quickly scale and expand by hiring and managing employees from other countries to work for your company, even in a different location.
ConnectOS explains how an offshore talent strategy can be your key to a strong global workforce.
Offshore talent strategy explained
Offshore talent strategy is a form of hiring strategy that involves getting talents from destinations such as India and the Philippines.
Offshore talent can be hired for various IT, finance, marketing, and customer service roles.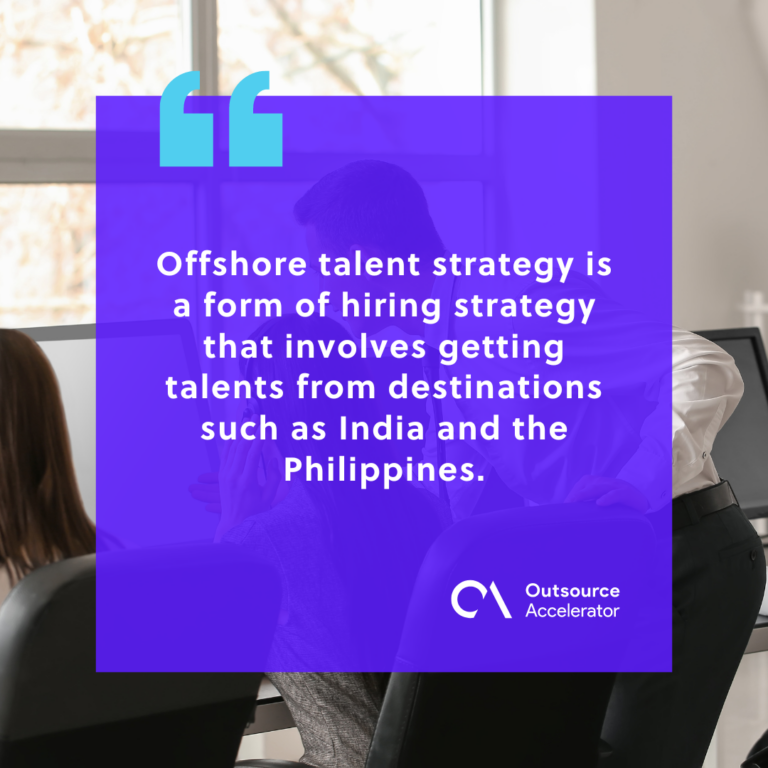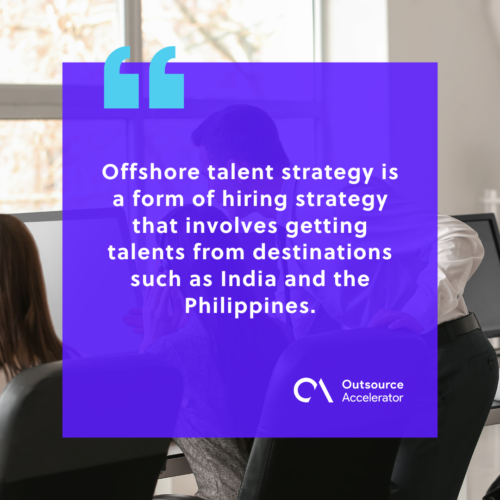 Offshore vs. Traditional talent strategy
Nowadays, location is the only distinction between offshore and traditional talent strategy. The latter involves hiring local talent, while the offshore talent strategy focuses on getting teams from different countries.
Traditional talent strategy usually involves hiring in-house teams to be housed in a single office. Though, it can also involve getting local remote and hybrid workers as needed.
Offshore talent strategy enables companies to access a wider pool of talent and expertise from around the world. In comparison, traditional talent strategy may limit companies to hiring from a smaller pool of local candidates.
Why you should have an offshore talent strategy
You can rely on service providers such as ConnectOS to maximize your offshore talent strategy. They are the best ones to tap into in terms of building teams, taking care of everything from recruitment to training and office equipment.
Having an offshore talent strategy benefits your company in more ways. This includes the following:
Diversify your workforce
Hiring offshore talents not only gives you access to a wide talent pool from different locations. It also opens your company to staff with diverse cultural backgrounds and ethics. 
This can promote inclusivity and bring new perspectives to your business.
Expand your global reach
Offshore talent can help you expand your global reach by hiring professionals with local knowledge of your target market.
Improve language skills
Through offshore hiring, you open your services to a larger market with more languages. This enables you to communicate more effectively with customers and partners in other countries. 
At the same time, you can improve your ability to conduct international business through your team.
Provide 24/7 operations
An offshore talent strategy enables your business to operate around the clock since they operate in different time zones. 
This means you can provide services to customers in other parts of the world and respond to their needs more quickly and efficiently.
Improve innovation
Offshore talent can bring fresh perspectives and new ideas to your business, giving you a broader range of perspectives and approaches to problem-solving and operating.

Factors to consider in implementing offshore talent strategy
Before implementing an offshore talent strategy, it's essential to consider a few key factors:
Business objectives
Your offshore talent strategy should align with your overall business objectives. Identify what roles you need to fill, what skills and expertise are required, and how offshore talent can help you achieve your goals.
Industry norms and practices
Different industries may have specific regulations, certifications, or standards that should be met when hiring offshore talent. You must be aware of these requirements and your capability to comply with them.
Available resources
At the same time, consider your available resources. Assess the technology, infrastructure, and support systems required to manage a remote team and whether your service provider can take care of it.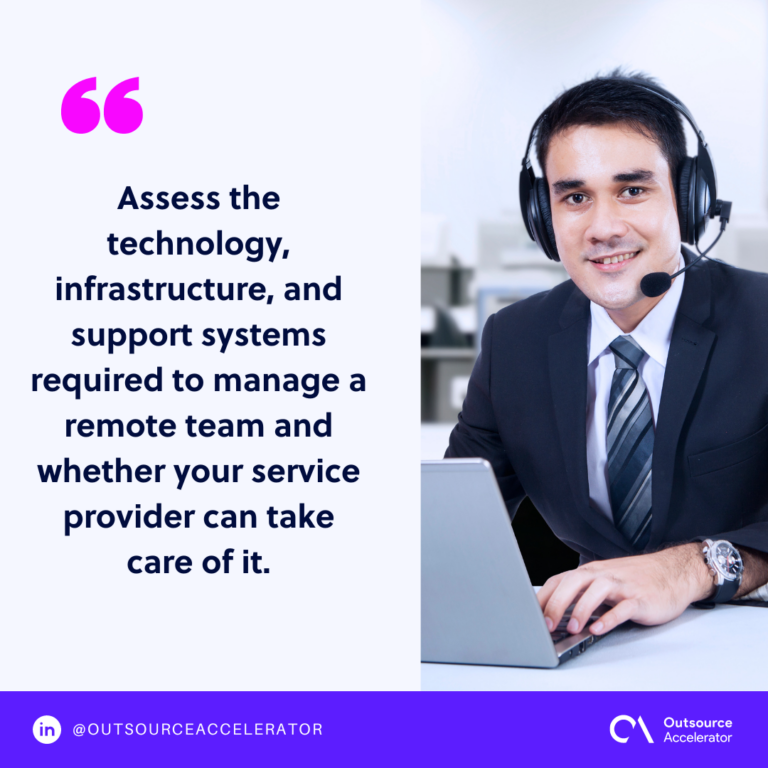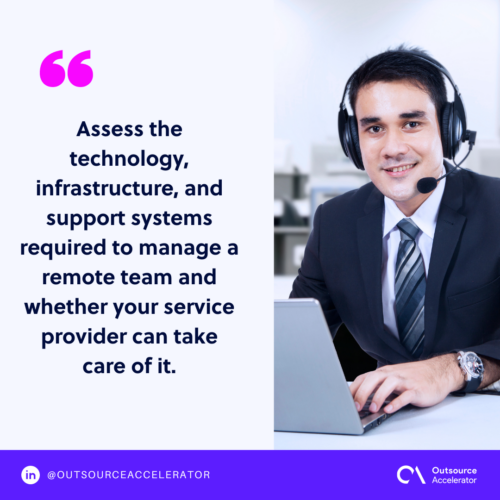 Potential challenges
It is crucial to identify potential risks and challenges associated with an offshore talent strategy, including language barriers, legal and regulatory issues, and logistical challenges. 
You must form a plan in place to mitigate these risks and address any challenges that arise.
Company culture
An offshore team may not have the same means for social interaction and team-building as an on-site team. 
Companies need to find ways to foster a positive company culture and to ensure that remote workers feel included and valued.