Explore creative possibilities: Outsource a motion graphics editor to Cloudstaff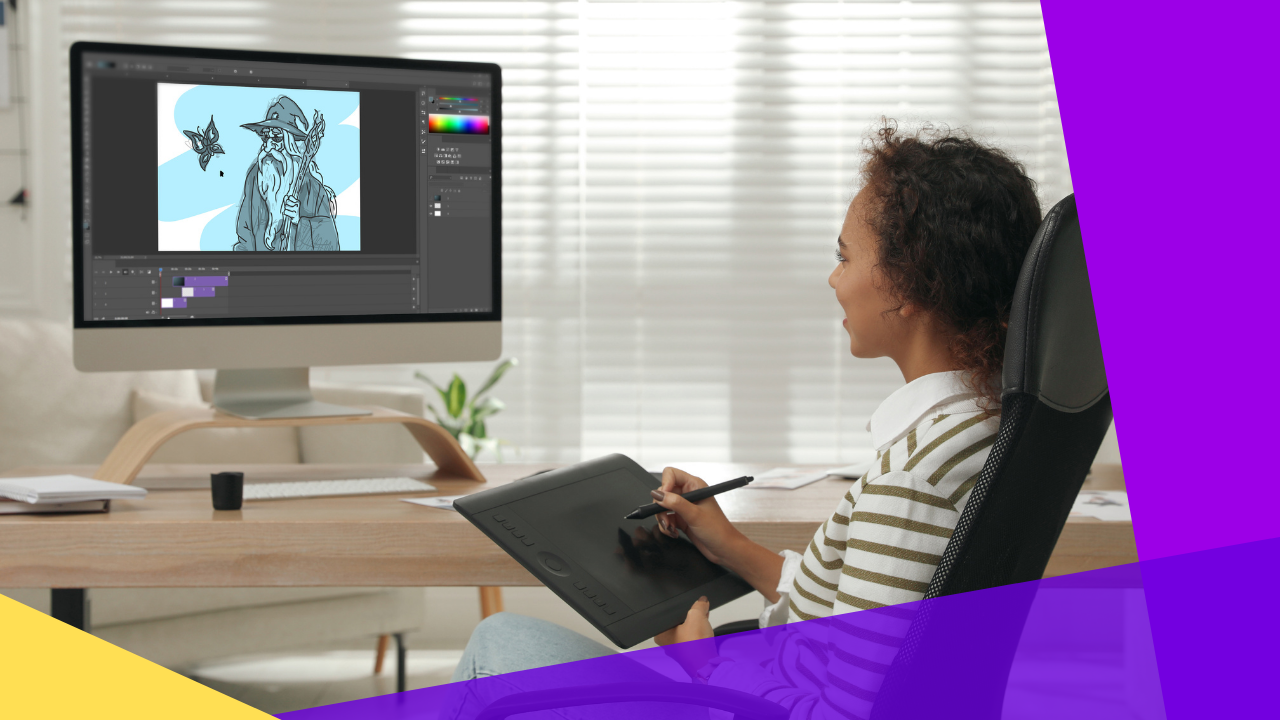 In today's fast-paced digital world, visual content is important in capturing your audience's attention. 
Whether you are a small startup or a well-established corporation, the need for compelling visuals to convey your message is undeniable. This is where motion graphics come into play. 
However, hiring an in-house motion graphics editor can be expensive and time-consuming. 
Outsourcing a motion graphics editor to Cloudstaff is one smart solution many businesses have been practicing. 
In this article, we will explore what a motion graphics editor is, the benefits of outsourcing one, and the step-by-step process of hiring a motion graphics editor through Cloudstaff.
What is a motion graphics editor?
A motion graphics editor is a skilled individual who combines design, animation, and storytelling to create captivating visual content. 
Motion graphics editors use software and artistic flair to bring static images and text to life through movement.  Imagine them as digital magicians, transforming ideas into captivating visuals that elevate your brand's message.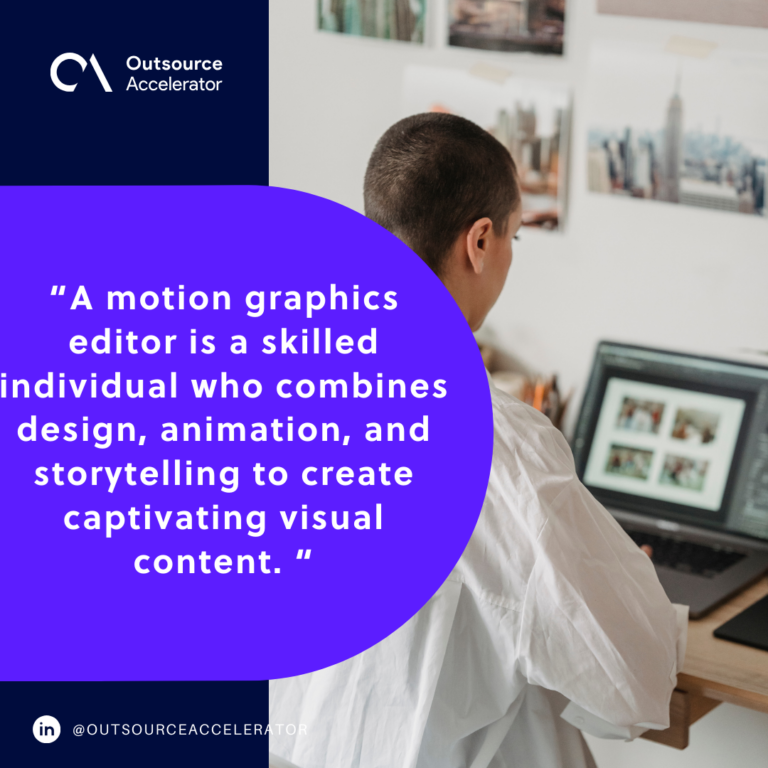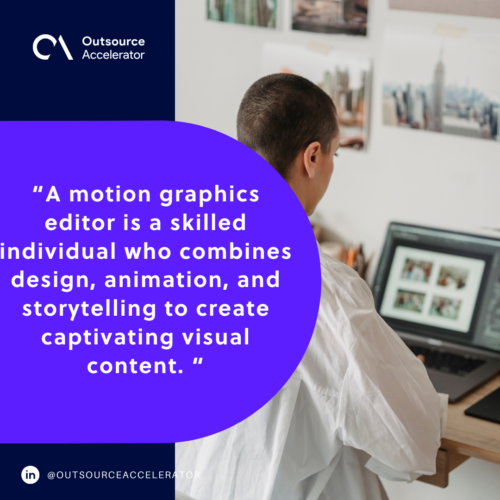 Benefits of outsour
cing a
motion graphics editor
Outsourcing a motion graphics editor comes with several key advantages:
Cost efficiency
One of the primary advantages of outsourcing a motion graphics editor is cost efficiency. 
Hiring a full-time, in-house editor comes with expenses such as salaries, benefits, and equipment costs. 
Conversely, outsourcing allows you to pay for the specific services you need to reduce overhead expenses significantly. 
Cloudstaff offers flexible pricing options that fit various budgets, making high-quality motion graphics accessible to companies of all sizes.
High-quality work
When you outsource a motion graphics editor to Cloudstaff, you tap into a pool of highly skilled professionals. These editors have extensive experience and expertise in creating visually stunning content. 
You can expect top-notch work that aligns with your brand's vision and goals. Cloudstaff's rigorous selection process ensures that you get access to the best talent in the field.
Diverse creative styles
Every brand has a unique identity; your motion graphics should reflect that. Cloudstaff's editors come from diverse backgrounds and bring a range of creative styles to the table. 
Whether you prefer sleek and modern animations or a more whimsical and colorful approach, you can find an editor whose style matches your brand. 
This diversity of creative talent ensures that your visual content stands out in a crowded digital market.
Faster turnaround times
Time is crucial in this competitive business environment. Outsourcing a motion graphics editor can significantly reduce the time it takes to bring your ideas to life. 
Cloudstaff's editors are dedicated to meeting deadlines and delivering projects promptly. 
A quick turnaround time lets you stay ahead of your competitors and engage your audience with fresh, timely content.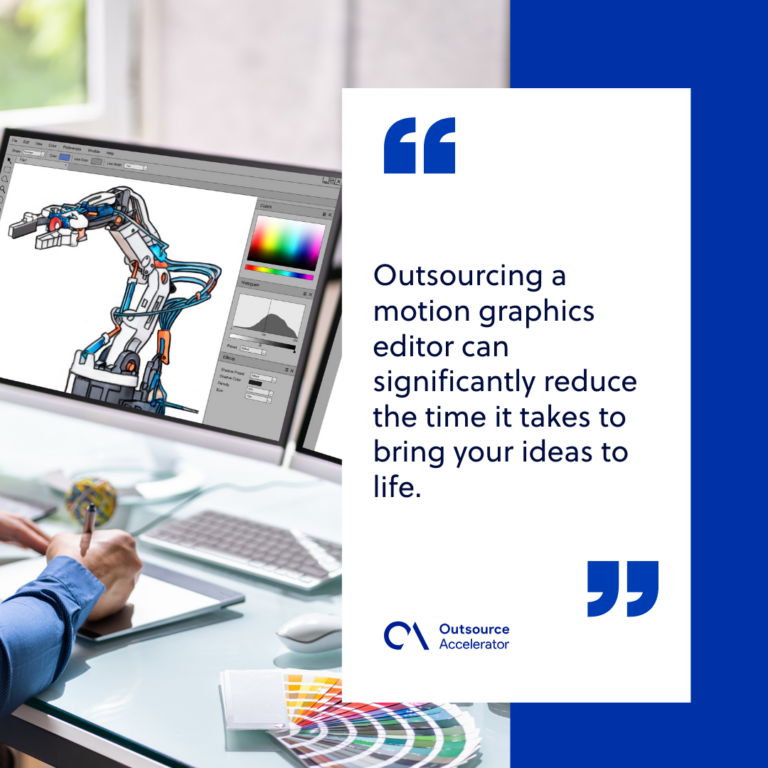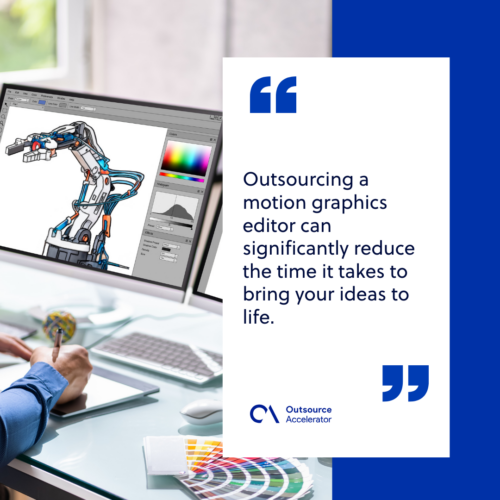 Global perspective
Outsourcing to Cloudstaff means gaining access to a global perspective. 
Cloudstaff editors come from various corners of the world, bringing cultural insights and a broader worldview to your projects. 
An international touch can add depth and richness to your motion graphics, making them resonate with a wider audience. It's like having a multicultural think tank working on your visual content.
Steps in hiring a motion graphics editor from Cloudstaff
Now that you understand the benefits of outsourcing a motion graphics editor, let's take a closer look at the process of hiring one through Cloudstaff. 
It's a straightforward journey divided into four key stages:
Connect
The first step is to connect with Cloudstaff and discuss your specific requirements. 
You'll have a chance to outline your project's scope, deadlines, and creative vision. This initial conversation sets the stage for a productive partnership.
Recruit
Once you've provided your project details, Cloudstaff will recruit a motion graphics editor who best matches your needs. 
Cloudstaff's extensive talent network ensures you'll find the perfect fit for your project. You can review portfolios and profiles to make an informed decision.
Onboard
After selecting an editor, Cloudstaff handles all the onboarding logistics. Hiring experts will take care of paperwork, contracts, and any other administrative tasks, leaving you free to focus on the creative aspects of your project. 
This streamlined onboarding process saves you time and effort.
Manage
With your motion graphics editor in place, it's time to manage the project. Cloudstaff provides tools and resources to facilitate smooth communication and collaboration. 
You can stay in touch with your editor, provide feedback, and track the progress of your project in real time.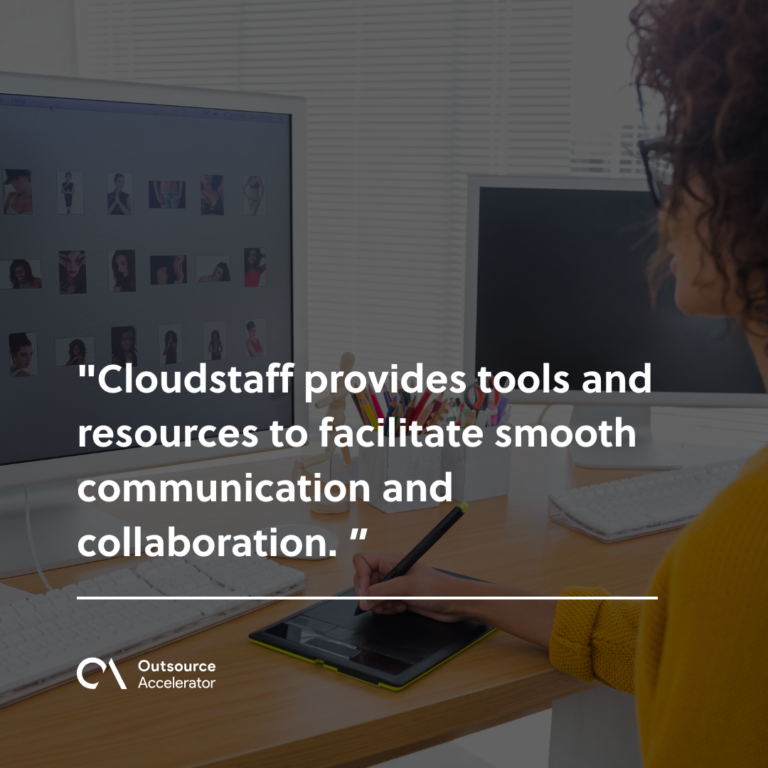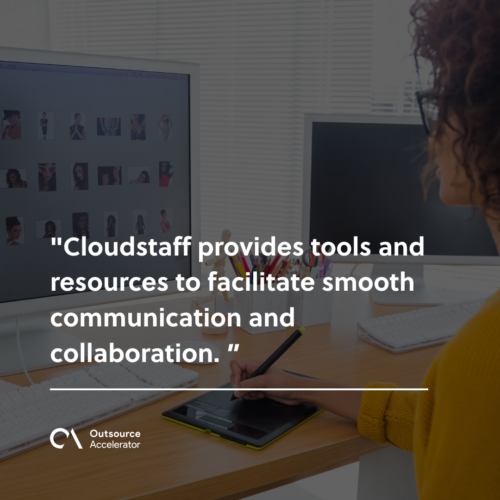 Hire a motion graphics editor through Cloudstaff
Outsourcing a motion graphics editor to Cloudstaff offers a cost-effective way to access top-tier creative talent. 
Moreover, hiring through Cloudstaff is hassle-free, from the initial connection to project management.
With Cloudstaff, you can harness the power of motion graphics to captivate your audience and elevate your brand's visual identity. 
So why wait? Take the next step and explore the creative possibilities that await you by outsourcing a motion graphics editor through Cloudstaff. 
Contact Cloudstaff today to get started!