Here's how you can streamline your merchant onboarding process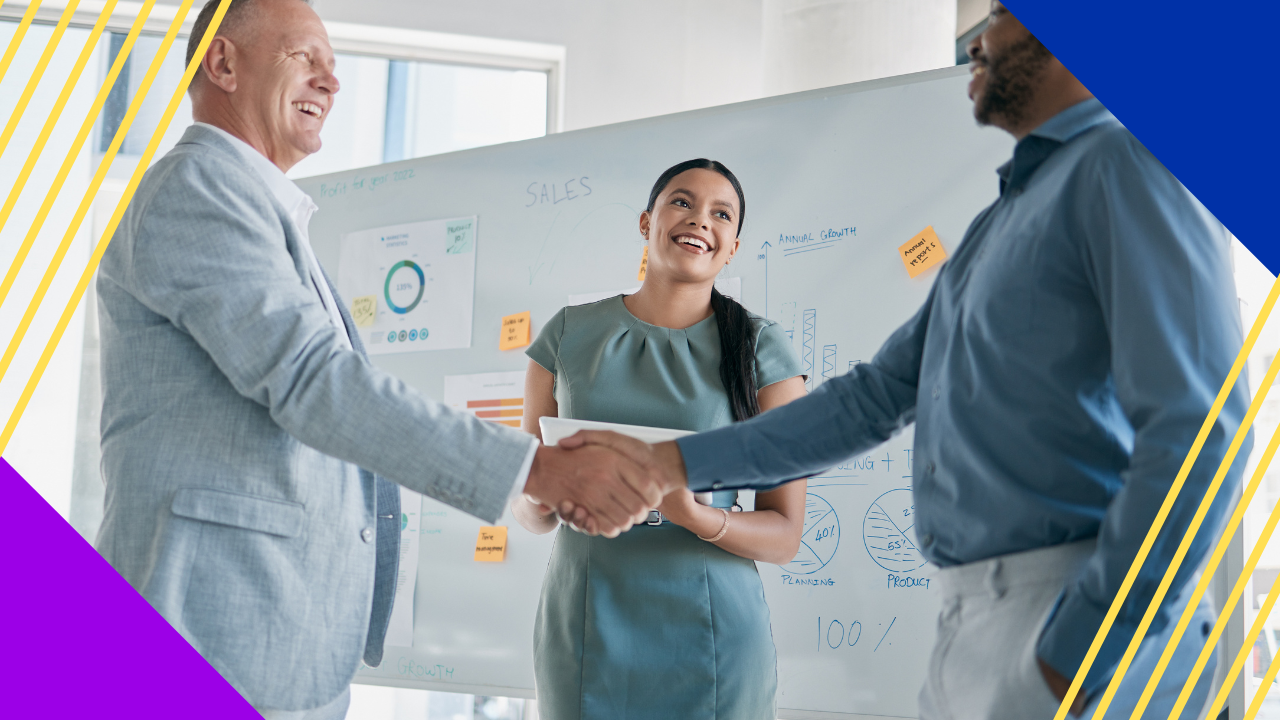 Establishing productive business partnerships entails broadening your platform's reach by adding new merchants to your system.
Building a long-term partnership with the right merchandiser needs a well-structured merchant onboarding procedure.
This recruitment procedure guarantees that merchants satisfy the essential criteria and adhere to the regulations and standards of your platform. However, onboarding is frequently a difficult and lengthy procedure.
This article will walk you through the steps of streamlining your merchant onboarding process to be more straightforward for you and your merchants.
What is merchant onboarding?
Merchant onboarding refers to the process of bringing new business partners on board as authorized merchants on a payment platform.
It involves a series of steps that includes:
Assessing the eligibility of the merchant

Collecting and verifying necessary information

Performing

risk assessments

Ensuring technical integration with the payment infrastructure
The ultimate goal is to successfully onboard vendors who meet the required criteria and have the potential to contribute to the growth and success of a payment platform.
After the series of steps have been conducted, agreements and contracts are signed, ensuring a legal connection between the vendor's systems and the platform. Training and support are also provided to the merchant's staff to facilitate smooth operations.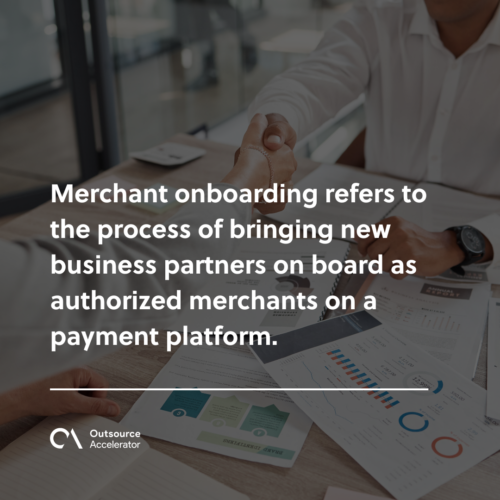 Eligibility criteria for merchants
Before diving into the merchant onboarding process, it is essential to establish clear eligibility criteria.
These are guidelines for assessing potential merchants and ensuring you onboard businesses aligning with your platform's requirements and standards.
Here are some merchant eligibility criteria:
Legal entity
Merchants should be legally registered entities, such as corporations, limited liability companies (LLCs), partnerships, or sole proprietorships.
Verifying a vendor's legal documentation to operate a business includes checking the registration status and confirming the validity of the corporate products.
By onboarding legally recognized entities, you establish a foundation of trust and ensure that your merchants operate knowledgeably within the boundaries of authorized transactions.
Valid business license
The onboarding specialist must verify whether the merchants have valid licenses and permits to perform business activities.
This involves requesting copies of their business licenses, permits, and certifications to ensure they are up-to-date and issued by the relevant authorities.
Validating vendors' licenses helps protect your platform and users from potential legal issues.
Product or service offering
Evaluating the nature of the merchandiser's products or services during onboarding is important to ensure they align with your platform's target audience. This assessment helps maintain relevance and coherence within your platform's offerings.
This also increases the likelihood of attracting and retaining customers—resulting in a mutually beneficial partnership.

Financial stability
Financial statements, credit scores, and other relevant documents are crucial in merchant onboarding to evaluate a merchant's financial stability.
These documents help mitigate the risks associated with onboarding financially unstable businesses.
Keep in mind a financially stable merchandiser is likelier to fulfill their financial obligations, reducing the risk of payment defaults or other economic complications.
Compliance with ethical standards
As part of the merchant onboarding process, investigate whether the merchant has the following values:
Operates with integrity

Treats customers fairly

Upholds ethical business practices 
You create a trustworthy and reputable customer environment by partnering with merchants who share your commitment to ethical standards.
Step-by-step guide to merchant onboarding
The following steps below will help you establish an efficient and smooth onboarding experience for your merchants:
Initial contact and application submission
Establish a seamless communication channel to receive inquiries about the application process. Provide an easy-to-use online application form or a dedicated onboarding portal where merchants can submit their information.
Reviewing and validating merchant information
Assign a dedicated merchant onboarding representative to review and validate the submitted information. The representative should ensure that all required details and supporting documents are provided accurately and promptly.

Performing due diligence and risk assessment
Conduct a comprehensive due diligence process to assess the risk associated with each merchandiser. This may involve verifying their financial standing, checking for any legal or regulatory issues, and evaluating their reputation in the market.
Agreement and contract signing
Once the due diligence process is complete, provide merchants with the necessary agreements and contracts outlining the terms and conditions of the partnership. Ensure clarity and transparency regarding fees, responsibilities, and obligations.
Technical integration and testing
Collaborate with the merchant to integrate their systems with your payment infrastructure. To ensure a smooth transition, offer technical support and guidance throughout the integration process.
Training and support for merchant staff
Provide comprehensive training sessions or resources to the vendor's staff using your payment platform. This will enable them to navigate the system effectively and maximize its potential.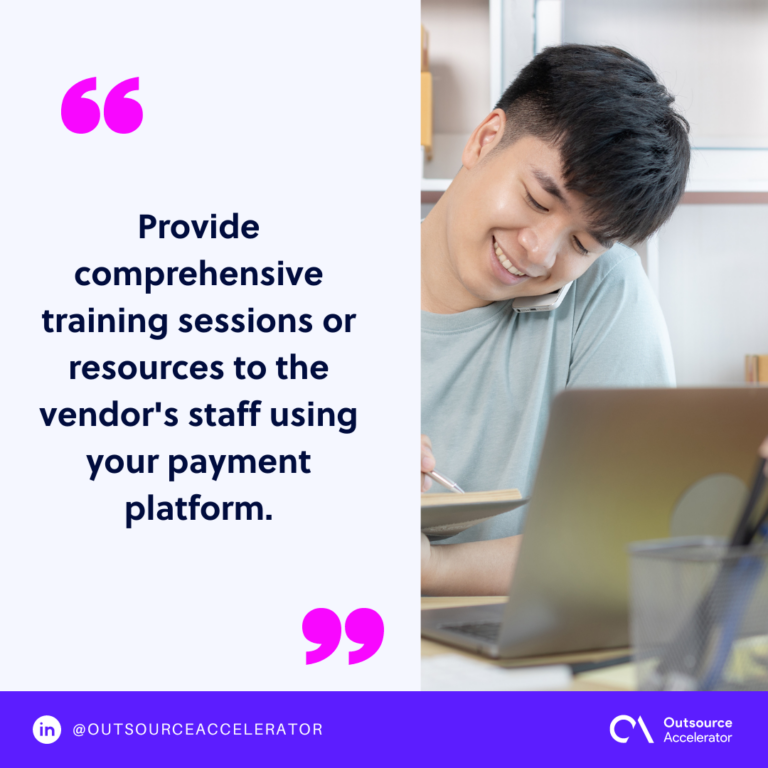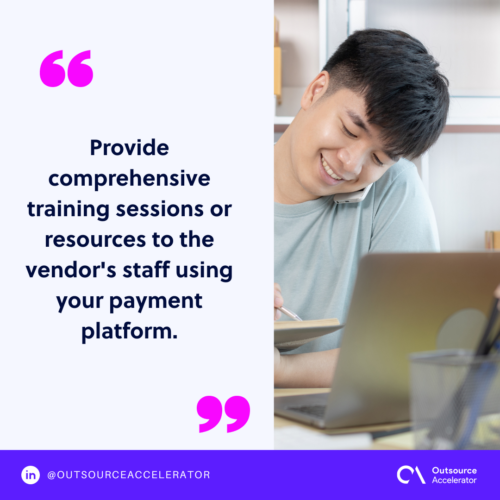 Simplify your guidelines for a smooth merchant onboarding
To further streamline the merchant onboarding process, consider simplifying your guidelines. It reduces complexity, eliminates unnecessary requirements, and accelerates the onboarding process.
Here are ways to simplify your guidelines:
Use clear and concise language.

Avoid jargon or complex terminology that may confuse merchants. Use plain language that is easily understandable by all stakeholders.

Provide a checklist

. Create a comprehensive checklist that outlines the required documents and steps for merchant onboarding.

Automate verification processes

. Leverage technology to automate certain documents such as business licenses or financial statements. This saves time and minimizes manual errors.

Establish clear communication channels.

Maintain open lines of communication throughout the merchant onboarding process. Respond promptly to inquiries and inform your merchant applicant about the progress and next steps.
Remember, a smooth onboarding experience benefits your business and establishes a strong foundation for fruitful partnerships with your merchants.