Top 10 media monitoring software tools for 2024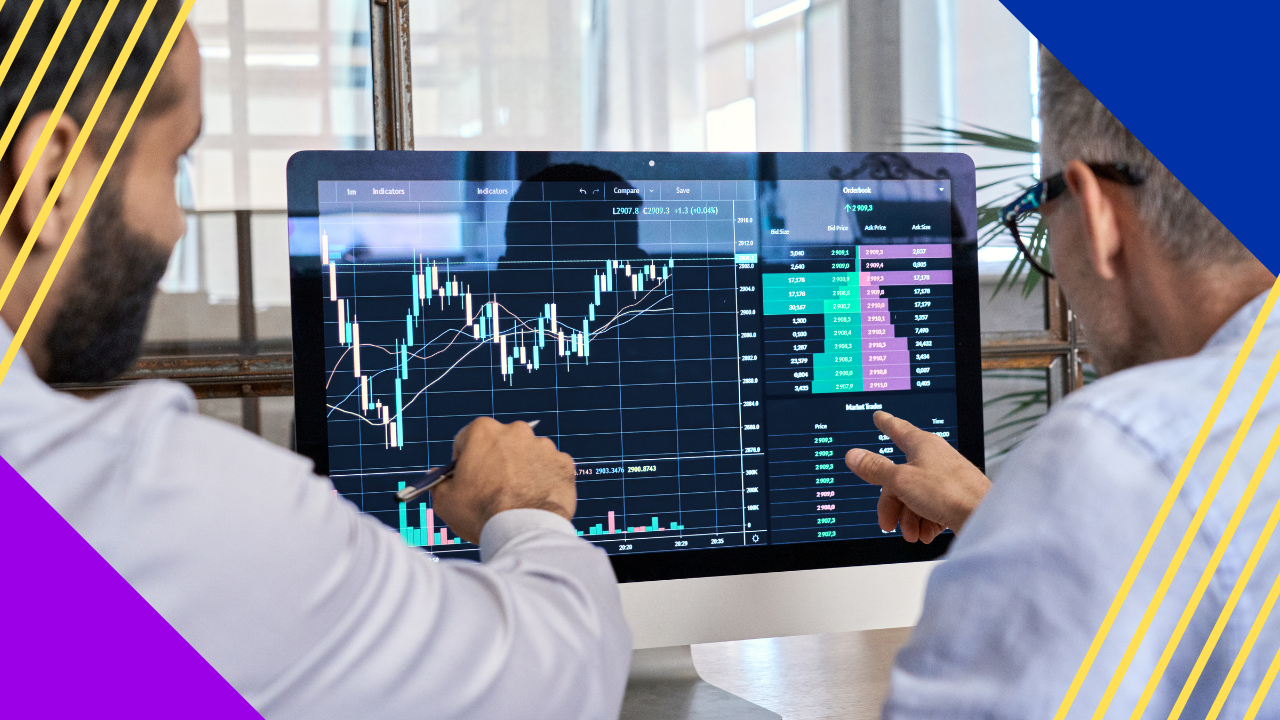 List of media monitoring software
Definition of media monitoring software
Media monitoring software helps businesses by:
Monitoring online conversations

Tracking brand mentions

Following industry trends (Social media, news platforms, and online sources)
It gathers valuable data and insights for businesses to boost brand reputation, handle crises, and improve marketing and PR strategies.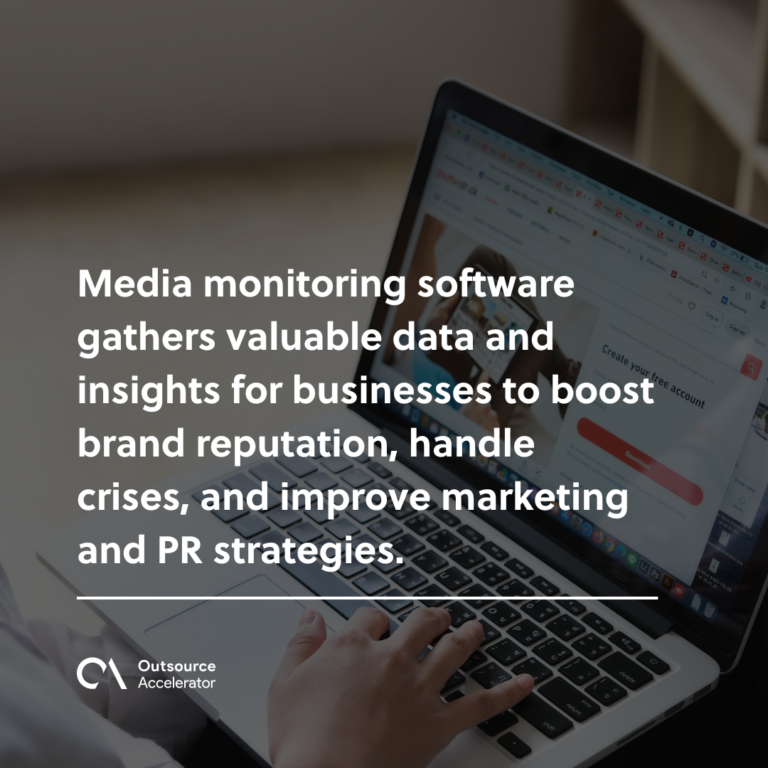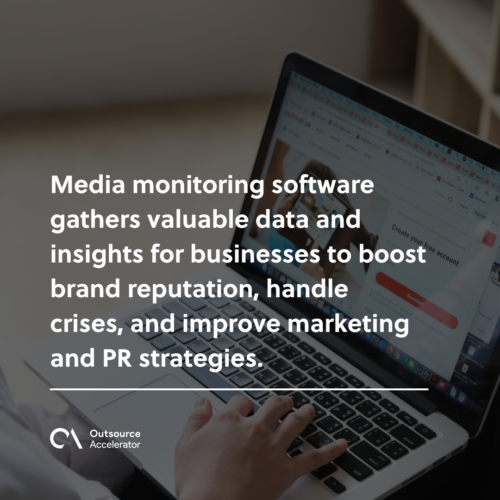 Key features of media monitoring software
Media monitoring software offers a variety of functions that help businesses stay updated on discussions related to their brand and the industry trends that affect them. 
Here are some important features to consider:
Real-time monitoring
An important aspect of media monitoring software is its ability to provide real-time updates. It helps businesses keep tabs on brand mentions, customer reviews, and ongoing online conversations. 
This feature is crucial for swift customer responses, efficient crisis management, and timely handling of reputation matters.
Sentiment analysis 
Media monitoring software also allows businesses to perform sentiment analysis on their brand mentions. It helps them understand people's feelings about their brand in real-time and track changes in sentiment over time. 
This data is valuable for enhancing customer service, creating impactful marketing strategies, and making informed business choices based on consumer insights.
Competition tracking and benchmarking
Through media monitoring software, businesses can also monitor their competitors and gain valuable insights into their performance. 
It includes recognizing significant industry trends, comprehending competitors' strengths and vulnerabilities, and evaluating their own progress compared to their peers. 
This information can aid in refining their business strategies and maintaining a competitive edge.
Customized alerts and notifications
Media monitoring software can also be tailored to notify businesses when certain keywords or phrases are mentioned online.
This way, they can stay informed about significant discussions involving their brand and promptly address customer inquiries or concerns.
Data visualization and reporting capabilities
Media monitoring software includes robust data visualization and reporting features, allowing businesses to convert data into clear, actionable insights. 
This information aids in enhancing business performance, making informed decisions, and generating reports for various teams.
Benefits of using media monitoring software
Now that the essential features of media monitoring software are highlighted, let's delve into the advantages it offers to businesses:
Brand reputation management
Media monitoring software permits businesses to swiftly recognize and address any unfavorable references to their brand on the internet. This helps in safeguarding their reputation and cultivating a positive brand perception.
Crisis prevention and management
Media monitoring software empowers businesses to manage potential crises or negative PR situations effectively. It allows them to take proactive measures to minimize any harm to their brand.
Identify industry trends and consumer insights
Media monitoring software equips businesses to monitor industry trends and remain current with emerging developments. 
This information can be leveraged to spot novel opportunities, create fresh products or services, and maintain a competitive edge.
Improve customer service and engagement
By observing discussions about their brand, businesses can acquire insights into their customers' needs and enhance customer service accordingly. 
They can also take the initiative to engage with customers, nurturing positive relationships.
Enhance marketing and PR strategies
Insights from media monitoring software prove valuable in refining marketing and PR strategies. 
By grasping effective and ineffective approaches, businesses can fine-tune their campaigns for better outcomes.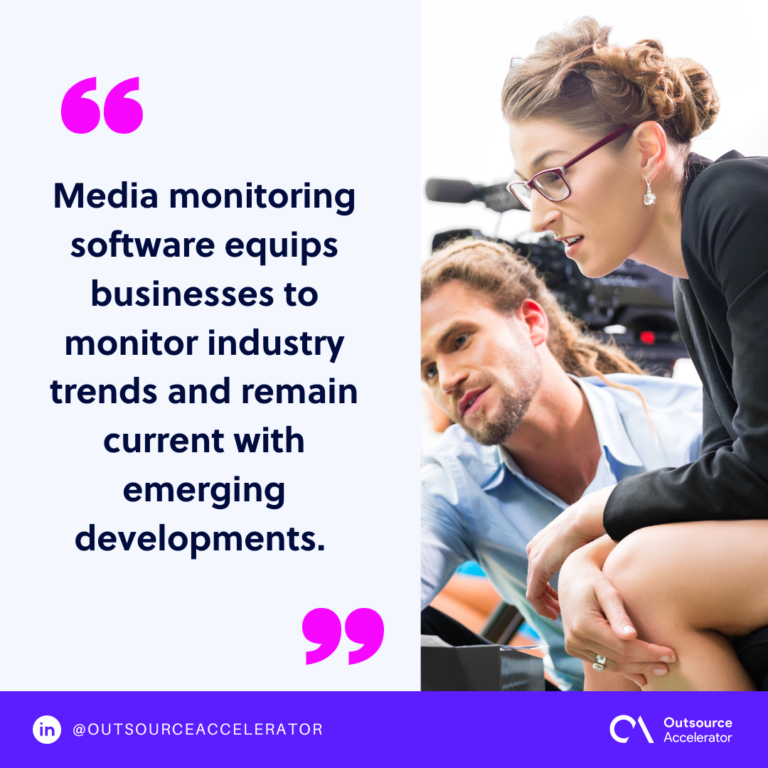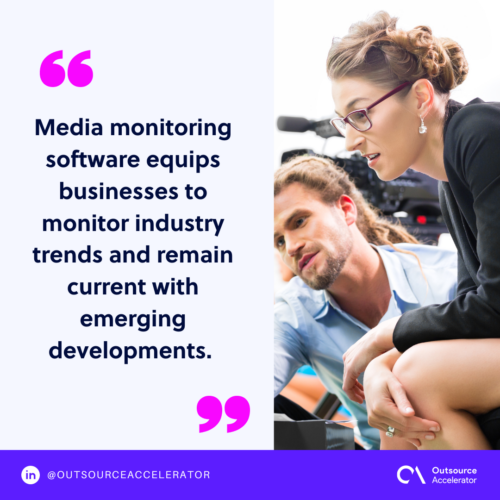 Top 10 media monitoring software
Outlined below are ten of the leading media monitoring software we have today:
Google Trends enables users to study search terms and subjects' popularity over time. It unveils search trends globally or within specific regions and time spans.
Through the analysis of search data, Google Trends offers details on topic popularity, related searches, geographic curiosity, and search trends over various durations.
Brand24 provides a user-friendly web application for tracking references across social media, news platforms, and blogs. 
Through sophisticated AI assessment, it classifies the sentiment of each reference, aiding companies in comprehending customer emotions and responding suitably.
Moreover, Brand24 furnishes adaptable reports, allowing businesses to distribute valuable insights among different teams.
Semrush is an online visibility management and content marketing SaaS platform. 
It provides a software solution that enables marketing professionals to build, manage, and measure campaigns across all channels to improve their online visibility. 
Semrush aims is to make online competition fair and transparent, offering equal opportunities for everyone.
Mention offers a tool for companies and organizations to utilize media tracking and social media to boost brand recognition.
Its platform empowers users to follow brands, rivals, or industry subjects, assess and contrast online discussions, and devise content rooted in significant social and web observations.
Brand Analytics is a social media monitoring and analytics system that offers real-time reputation management and analysis. 
The platform allows users to track and monitor online conversations, enabling them to control their brand's reputation and formulate effective communication strategies.

Newslit is a media monitoring platform that aims to simplify the process of staying informed. The platform also provides a real-time dashboard where users can see the news and discover great content. 
Newslit offers integration tools, allowing users to receive news updates wherever needed. It also provides daily briefings via email or Slack. 
TVEyes is a platform that offers broadcast monitoring solutions for TV and radio. Its services broadcast metrics for over 3,000 stations in 27 countries and 30 languages. 
TVEyes enables users to make data-driven decisions for digital and audio programs through their monitoring capabilities.
Signal AI is an external intelligence platform that aims to help decision-makers understand external risks and opportunities in an increasingly data-driven world. 
It extracts knowledge from over 5 million news, social media, blog, broadcast, and regulatory documents each day. With Signal AI, business leaders can gain insights and make informed decisions based on data. 
NewzDash offers real-time SEO tracking, enabling users to track keyword rankings in SERPs every 15 minutes or at their desired pace (30 or 60 minutes). 
It provides rankings for top stories (formerly known as the in-the-news box), and users can combine multiple keyword reports to gain a comprehensive view. 
Additionally, users can track competitors' headline changes and video, publisher, and live carousel rankings.
Prowly is a PR and media relations software suited for any PR need. PR software typically includes features such as:
Media database management

Press release creation and distribution

Media monitoring and analysis

Contact management

Analytics and reporting
This comprehensive PR software solution aims to streamline and enhance PR and media relations activities.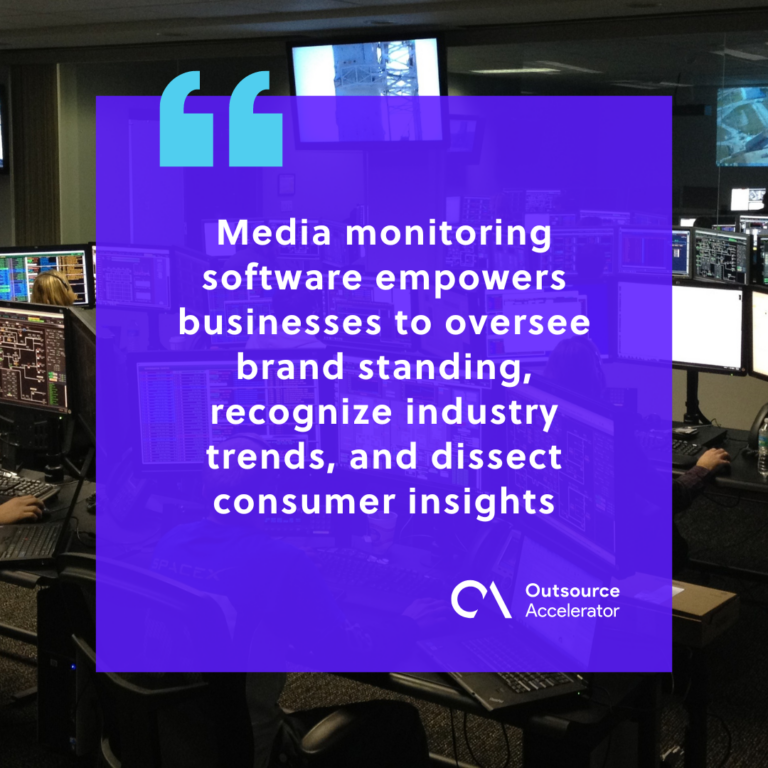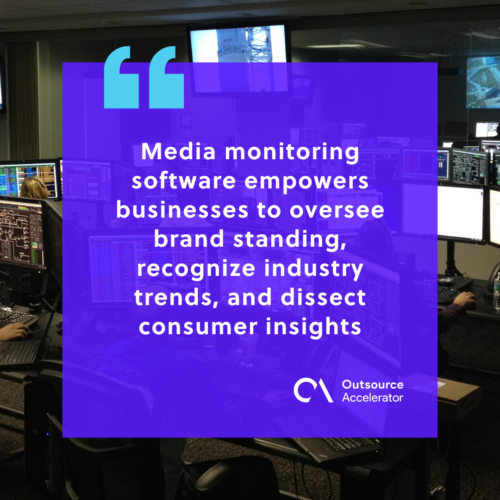 Choosing the right media monitoring software
Navigating many media monitoring options can be challenging when determining the perfect fit for your enterprise. To help you make a decision, here are several factors to consider:

Define your requirements and objectives

. Diverse tools offer varying capabilities, so it's crucial to pinpoint the features that align with your business's core needs and goals.

Assess data sources and range.

While some tools focus on tracking social media, others encompass traditional media sources. Understanding the coverage scope is paramount.

Embrace user-friendly interfaces and customization.

Tools that offer ease of use and customization potential can effectively streamline your efforts, saving time and resources.

Account for costs and scalability.

Every tool has its own price structure and growth options. Finding the ones that complement your budget and business strategy is pivotal.
Media monitoring software stands as a vital asset in digital technology. It empowers businesses to oversee brand standing, recognize industry trends, and dissect consumer insights. 
Media monitoring software enhances customer service and refines marketing and PR strategies. 
In the midst of an array of choices, the selection process becomes important. Choose the media monitoring tool tailored to your enterprise for success in 2024 and beyond.