Best marketing tips for small businesses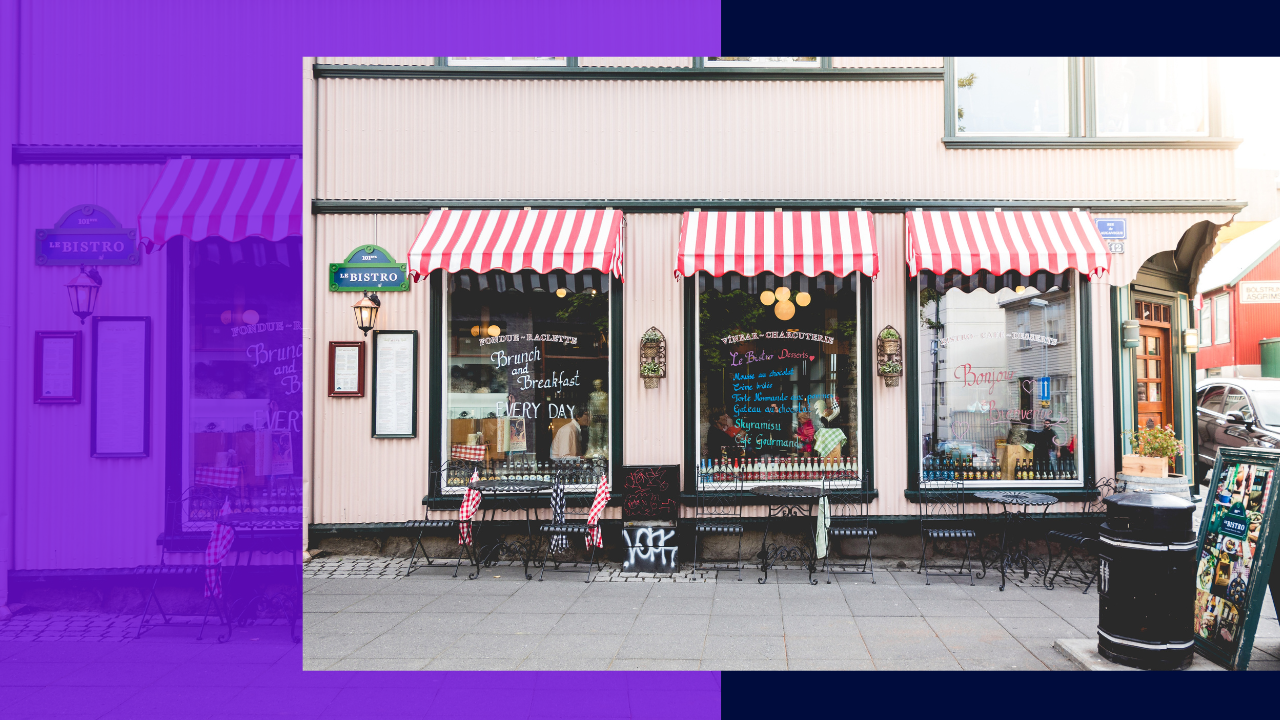 Best marketing tips for small businesses
If you want to grow your small business, you need to focus on marketing. 
The right marketing strategies will bring more visitors to your website and eventually convert them into customers. Whether you run an online business, storefront, or restaurant, you have to stay on top of your marketing game if you want to succeed! 
To help you out, this article will cover a few easy, inexpensive marketing tips for small businesses.
How do I market my small business?
Not all businesses survive their first year — that's why promoting your brand right off the bat is so important. Here are two key marketing elements every small business needs to get started. 
A great brand
First thing's first: to successfully market your business, you need a great brand. 
In today's digitalized world, branding is more important than ever. Your logo, website content, graphics, and social media presence should all align with your company's values. A great brand makes a business recognizable and keeps loyal customers coming back.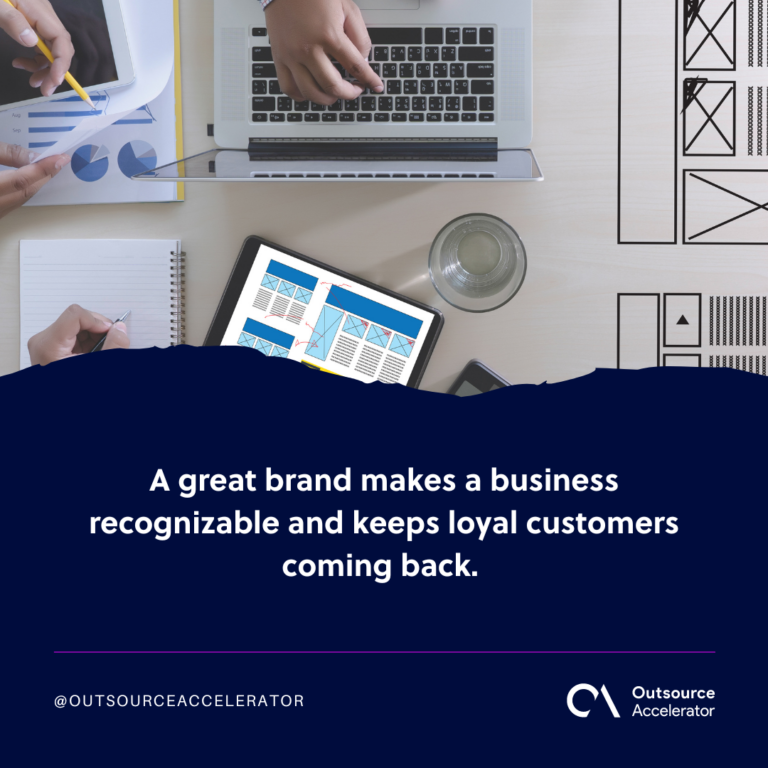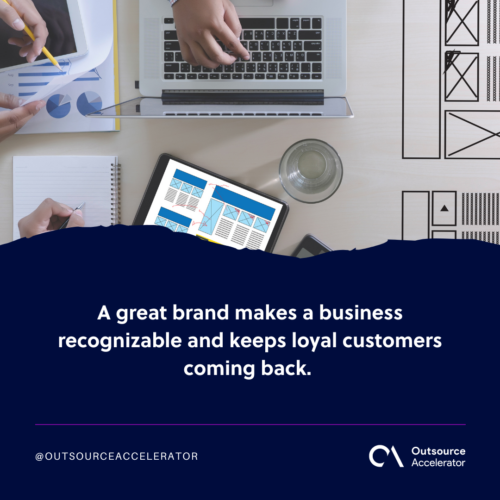 A professional website
These days, marketing is almost entirely done online. Your business needs a website that will tell customers all about you.
Building a website for a small business doesn't have to be complicated. As long as it's easy to use and reflects your brand, your customers will be able to find you. On top of that, SEO marketing will help to bring your site to the top of search engine results. 
Never designed a website before? There's no harm in bringing in a professional. You can always use outsourcing services to hire an affordable web design specialist.
Inexpensive marketing ideas for small business
Believe it or not, you don't need to hire an expensive marketing agency to promote your small business. These inexpensive marketing ideas will help you get your business marketing off the ground without a major investment. 
Social media marketing
Marketing on social media is a great way to get closer to your customer base. 
If your business doesn't have any social media accounts, consider signing up. Instagram, Facebook, and YouTube are all free platforms you can use to post content and reach new customers. 
One easy, inexpensive method of running your business's social media accounts is to hire a virtual assistant. They will take care of the day-to-day posts, so you can focus on more important things!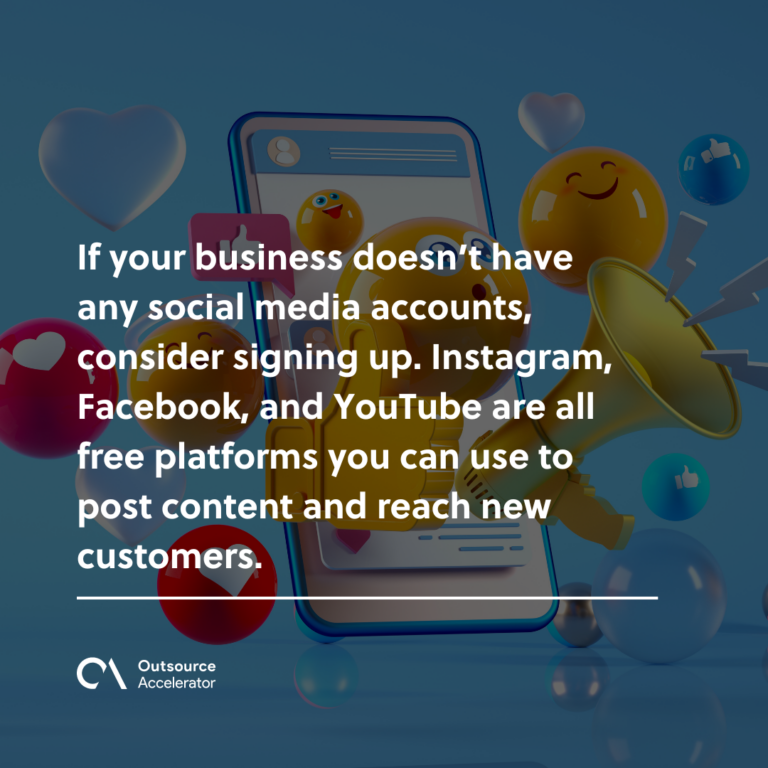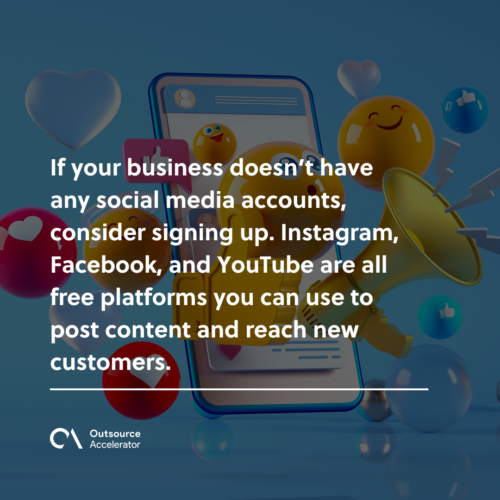 Organic SEO marketing
Search engine optimization (SEO) will bring your website to the top of a Google search without paid ads. 
"Organic" SEO means posting regular content on your website with the right keywords, links, and images to match search engine results. It takes some time, but it's a 100% free process that will bring tons of new customers to your website. 
How do small businesses attract customers?
Smart, effective marketing is the only way to bring new customers to your business.  You should give time and effort to build your brand, presence, and reputation online to get noticed in a highly-competitive market.
But that doesn't mean you have to overpay for an expensive marketing agency! Every small business can attract new customers through free (or inexpensive) platforms like your website and social media accounts. All you have to do is to learn and practice how to manage these things to your advantage.
You also don't have to do these on your own. While hiring in-house can help you manage your marketing efforts better, it won't be practical over time. As your marketing efforts improve, your tasks will increase, too, giving you less time to work on more crucial tasks for your business.
Outsourcing marketing services to help you out will make a world of difference. Here, you can hire professionals flexibly, delegate your non-core and complex tasks, and maximize your efforts better.
Marketing matters — so take advantage of every free resource to help your small business grow.