Customer contact: The benefits of live agent customer service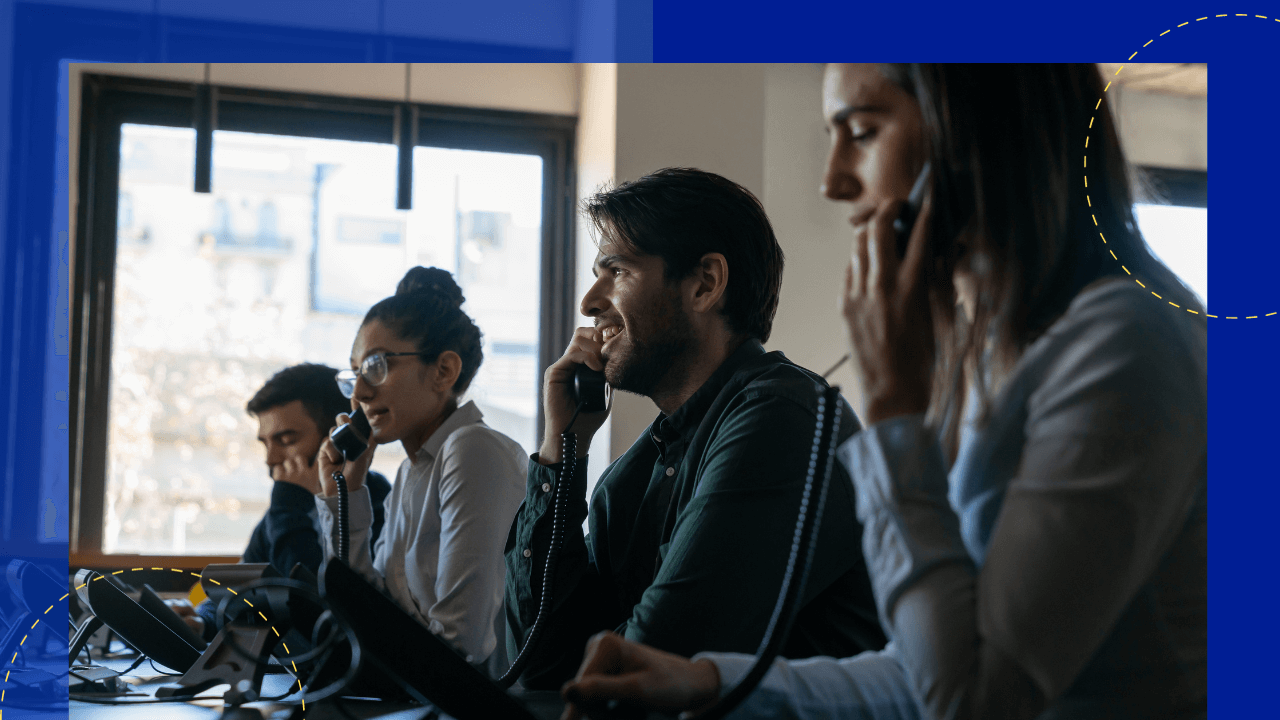 Technology is constantly evolving, and the customer service industry feels it. It's a new digital era for businesses to navigate through, but one key aspect stands as a cornerstone of customer satisfaction– live agent customer service. 
In an age where automation is prevalent, the human touch brings a personalized experience, offering a level of empathy, understanding, and adaptability that AI has yet to match. 
Live agent customer service continues to emerge as a pivotal element in shaping a positive and enduring connection between companies and their clientele. 
MCI is one firm that provides this, understanding the need to offer real-time connectivity and engagement.  
What is live agent customer service? 
Live agent customer service is a form of support where human agents interact directly with customers to:
Address queries

Provide assistance

Solve problems
Unlike automated systems, live agent customer service involves real-time, one-on-one communication. 
Live agent customer service is vital in providing excellent customer experience. This is especially true for situations that require empathy, understanding, and nuanced problem-solving.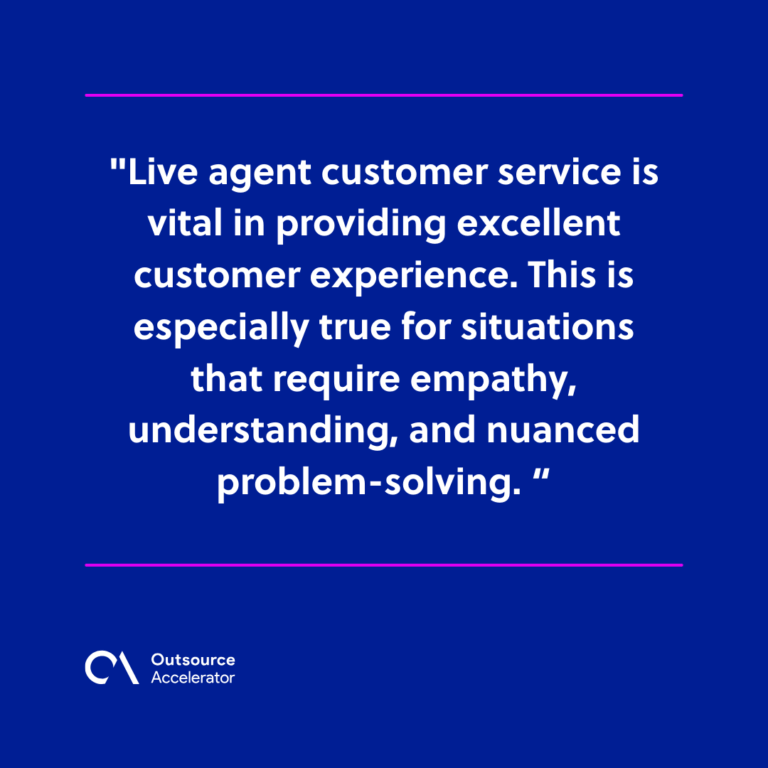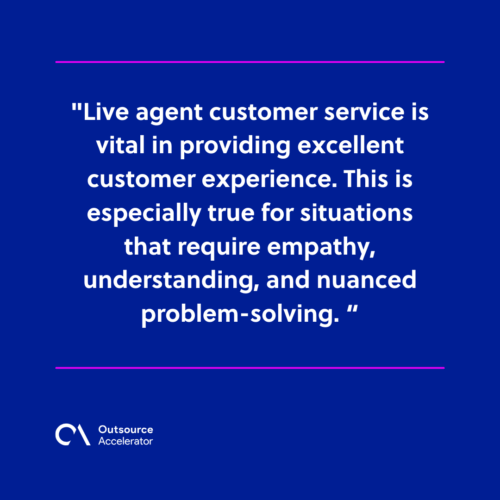 Benefits of live agent customer service
Live agent customer service offers a range of advantages to boost the customer experience. 
Personalization
With live agent customer service, businesses can provide more personalized customer interactions with human touch. Agents can use customer information to tailor interactions accordingly. 
This personalization builds trust, enhances customer satisfaction, and fosters long-term loyalty. 
Real-time assistance 
Live agent customer service enables immediate problem-solving. Customers can express their issues in detail, and agents can provide real-time solutions. 
A proactive approach saves customers time and frustration compared to waiting for generic automated responses. 
Empathy and emotional connection
Live agents have the ability to show empathy and build an emotional connection with customers. Listening attentively and demonstrating genuine care can create positive emotional experiences. 
This can generate stronger customer relationships and generate brand advocacy.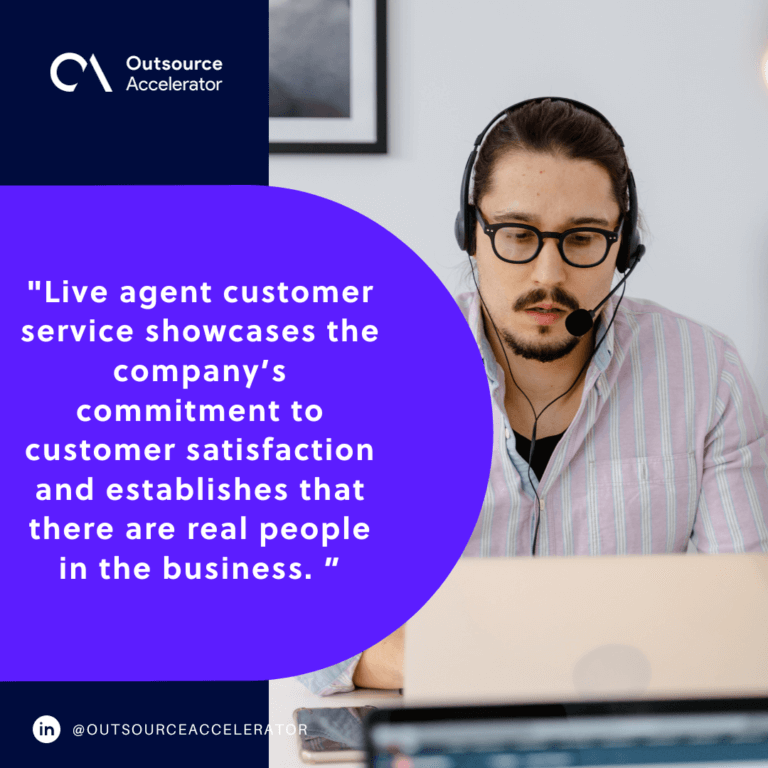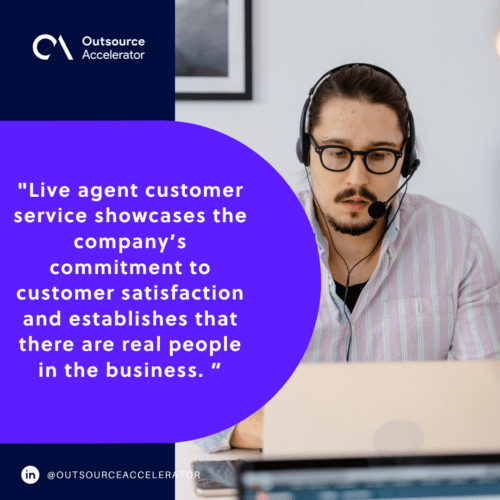 When customers interact with knowledgeable and responsible live agents, they develop trust in the brand. Trust builds credibility, resulting in positive word-of-mouth recommendations.  
Live agent customer service showcases the company's commitment to customer satisfaction and establishes that there are real people in the business. 
Handling complex situations 
Some customer inquiries or problems may require complex explanations or handling of sensitive information. Live agents are better equipped to manage such situations compared to automated systems. 
They can provide detailed explanations, offer reassurance, and ensure customer data confidentiality.

Upselling and cross-selling opportunities
Live agents can leverage customer interactions to identify upselling or cross-selling opportunities. 
By actively listening and understanding customer needs, agents can recommend relevant products or services. This increases the potential for additional purchases. 
Valuable customer insights
Live agent customer service provides valuable insights into customer preferences, pain points, and expectations. Agents can gather feedback, identify trends, and relay this information to the business. 
These insights help drive improvements in products, services, and overall customer experience, leading to better business outcomes. 
Live agent customer service best practices
Implementing live agent customer service comes with a set of best practices to ensure effectiveness, efficiency, and positive customer experiences.
Here are some best practices to consider: 
1. Train comprehensively. Provide thorough training to live agents, covering product knowledge, company policies, and effective communication skills. 
2. Listen actively. Actively listening and expressing empathy fosters a positive relationship and helps in problem resolution. 
3. Respond promptly. Prioritize prompt responses to customer inquiries and issues to avoid lengthy wait times. 
4. Personalize interactions. Encourage agents to personalize interactions by addressing customers by name. Demonstrating genuine empathy helps create an emotional connection. 
5. Be consistent across channels. Provide consistent service experiences across all communication channels, whether it's via phone, email, or social media. 
6. Manage a knowledge base. Implement a comprehensive knowledge management system to empower agents with up-to-date information and resources.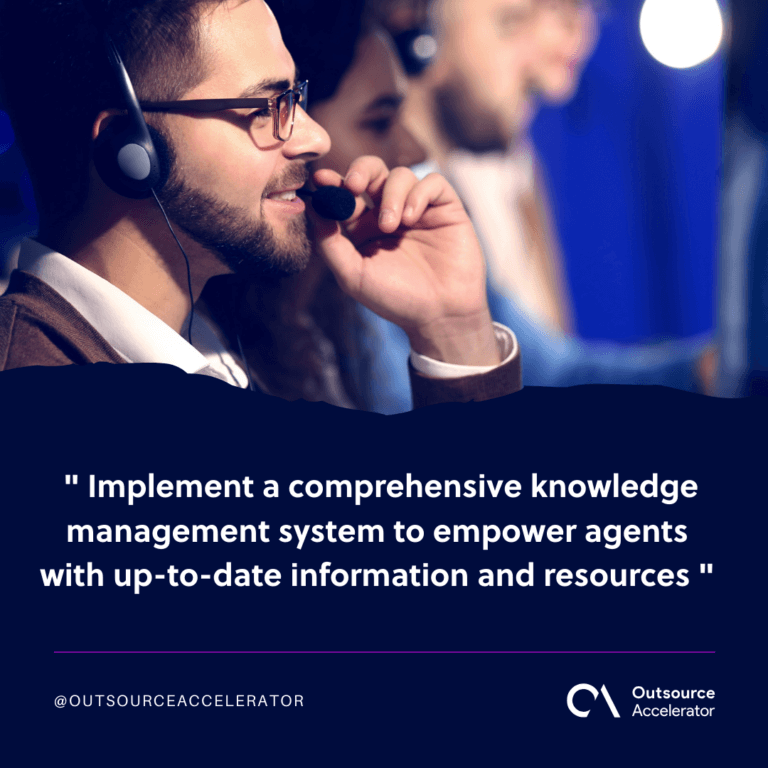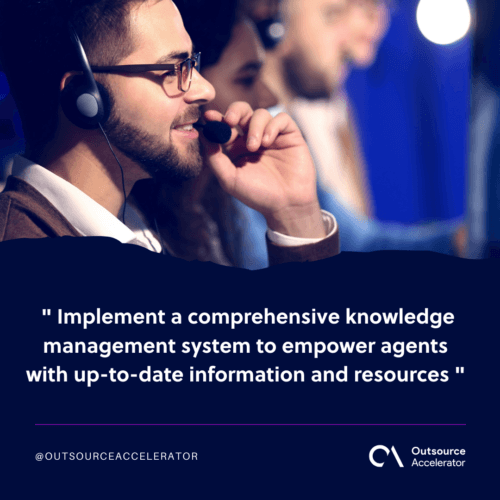 7. Collaborate. Foster a collaborative team environment where agents can seek help from subject matter experts or supervisors when needed. 
8. Continuously improve. Regularly evaluate customer interactions and gather feedback to identify areas for improvement. 
MCI's live agent customer service
MCI offers live agent customer services as part of its comprehensive suite of call center and BPO solutions. 
As a global leader in outsourced call center services, MCI's live chat services can benefit businesses in several ways, including those mentioned above. 
MCI is well-equipped to provide reliable and effective live agent customer service for businesses of all sizes. This premier BPO provider is backed by:
Extensive industry experience

Technology-enabled solutions

Global workforce
Contact MCI today and explore your outsourcing options!