Explore Linktree alternatives for your business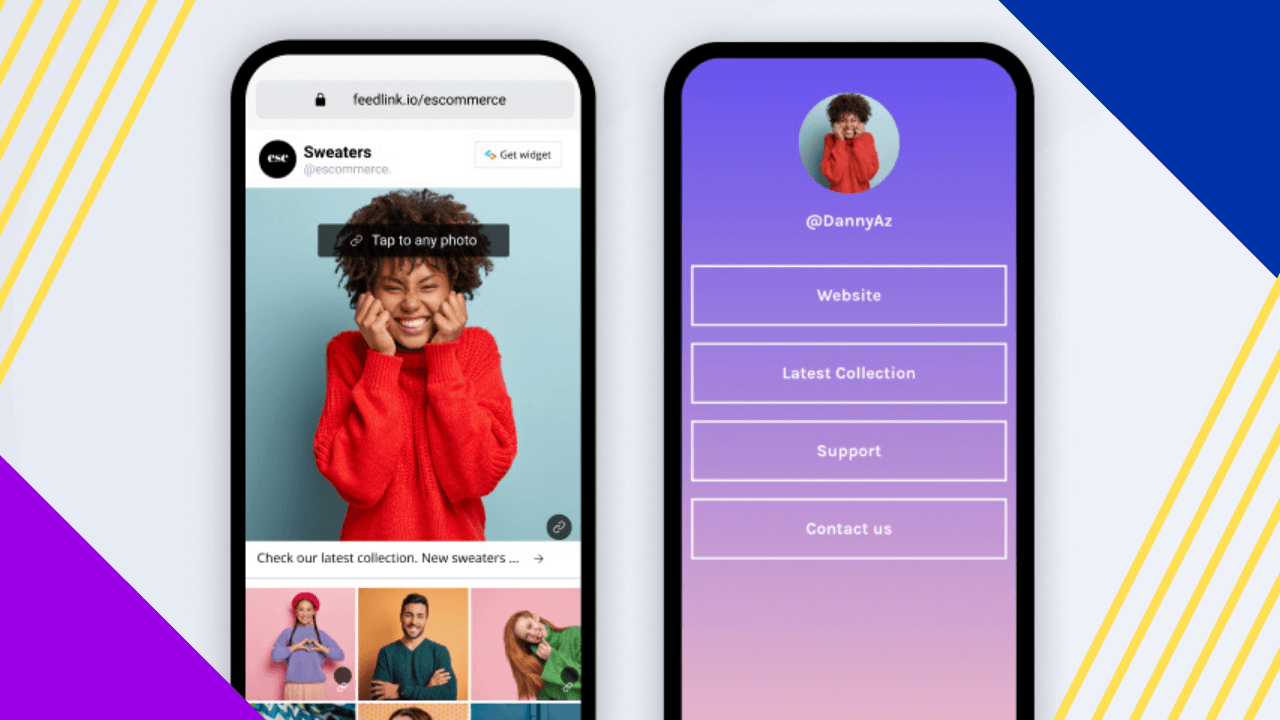 Instagram is among the powerful social media platforms that businesses utilize to market and sell their products and services. Companies can boost their brand awareness and reach a wider demographic through this social media channel. 
Indeed, it is worthwhile for brands to establish a name on Instagram. However, one of the downsides to this social media platform is that it only allows users to place one link in their bios. 
Brands typically offer a variety of products and services, so one single link is not enough to promote what you offer.
Luckily, there is a way to work around this Instagram obstacle by using a link-in-bio tool such as Linktree. 
Although Linktree is a good tool to help you to take full advantage of Instagram, it has its restrictions. Over the years, various Linktree alternatives have been introduced in the market, offering different and improved features. 
A quick overview of Linktree 
Before we dive into the different Linktree alternatives, let us first get to know more about Linktree.
Why has it been the most sought-after link-in-profile tool that even celebrities and famous brands have utilized for the past few years? 
Linktree is the first and the most famous link-in-bio tool offered in the market since 2016. It lets you create a landing page with a link that you can place into your Instagram profile for free. 
Among the famous stars that incorporate Linktree into their Instagram pages is Selena Gomez. Once you click on her Linktree link, it takes you to a web page containing several links to different sources.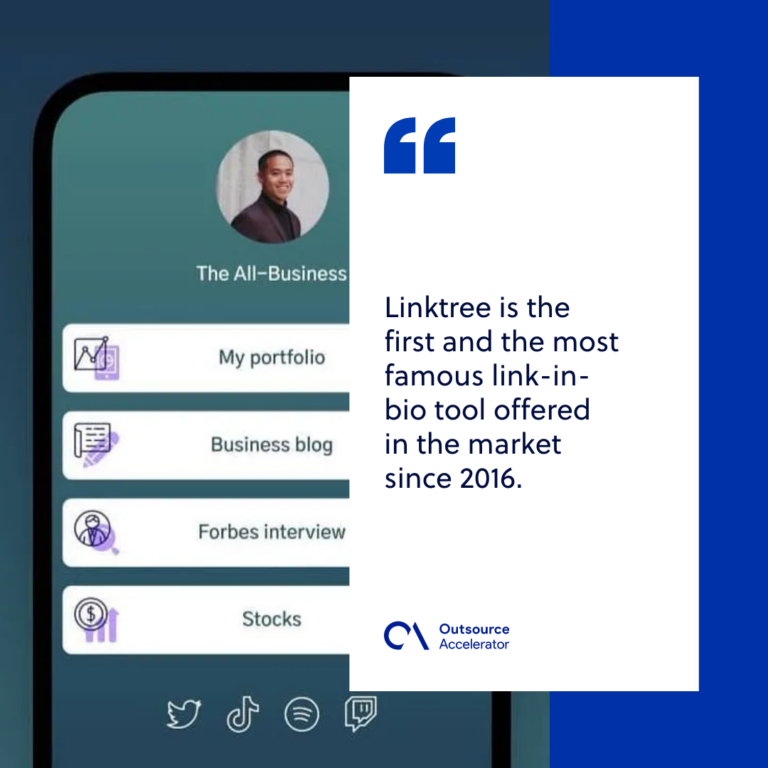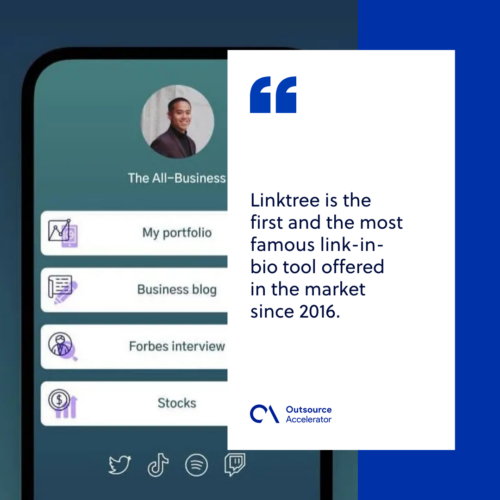 But as we have mentioned earlier, this social media tool has its limitations. For one, it does not have a custom domain option. Whether you are using its free or paid version, it always includes a "linktr.ee" in the URL. 
If you prefer a link-in-bio tool that offers a more personalized customization feature, you may opt to utilize the 12 Linktree alternatives that we will be explaining in the article. 
12 Linktree alternatives in 2023
What should you look for in Linktree alternatives? 
While you have tons of options for Linktree alternatives, consider the following in choosing which link-in-profile tool to use: 
Good visuals
Choose a bio tool that lets you add good visuals like GIFs, images, animations, and videos into your profile.
Besides having the ability to place eye-catching visuals, this also helps you encourage engagement with your target audience.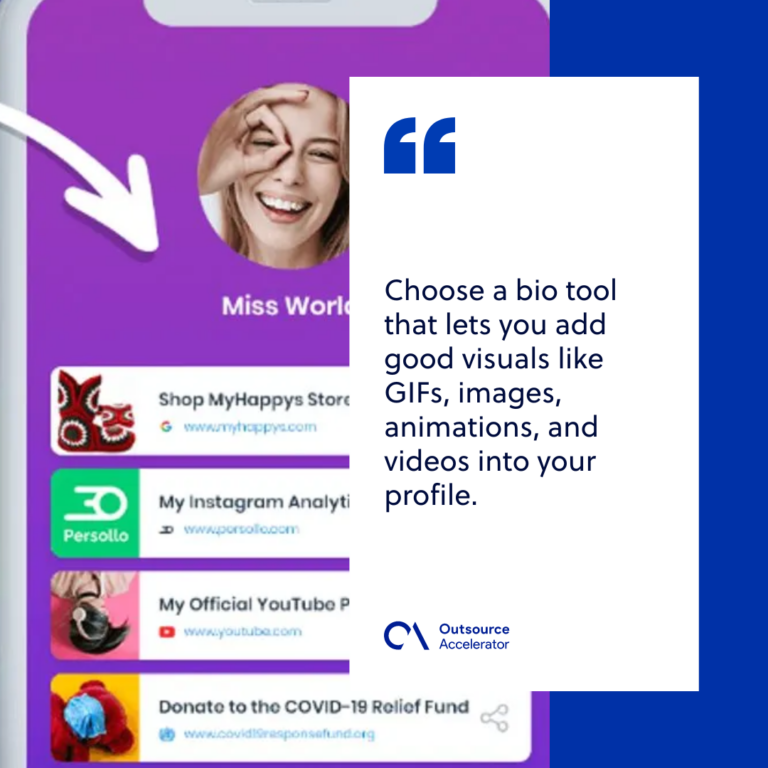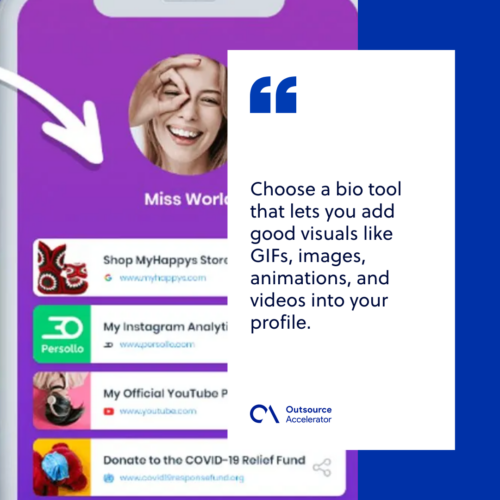 Option to add social networks
Look for Linktree alternatives that let you add all your social network accounts like Facebook, Discord, or Twitch. This way, people will also be made aware of your other social accounts. 
Analytics
There are also Linktree alternatives that provide you with in-depth analytics. This feature lets you track your conversion and click rates.
It also allows you to monitor your monthly revenue, including which of your posted content has been performing well online. 
Page builder
A good Linktree alternative allows you to create a landing page with a drag and drop feature.
It should have a page builder that is easy to use and, at the same time, allows you to build a site that stands out from your competitors.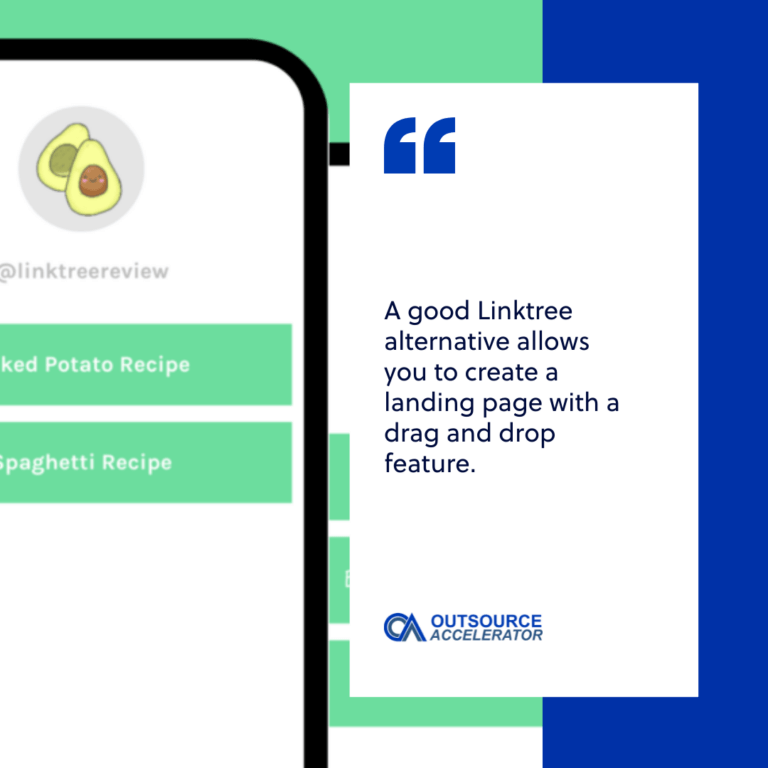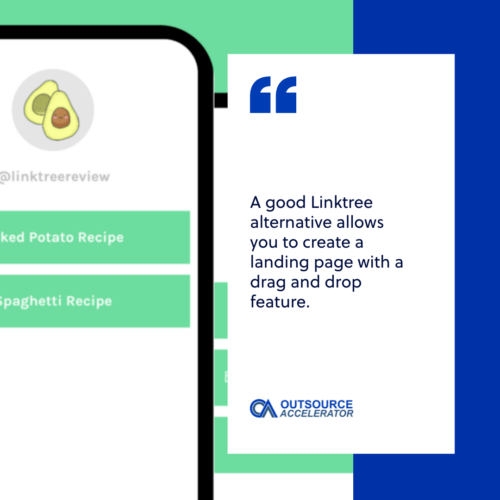 Pre-designed templates
Look around for Linktree alternatives that provide pre-designed templates to help you create layouts without a hassle. They should also give you options to customize those templates.
12 Linktree alternatives to start using in 2023
If you want to have full control over your brand's Instagram account, here are the 12 Linktree alternatives you can use instead: 
Besides Instagram, Lnk.bio can also be integrated with different social media platforms like TikTok and YouTube. It lets you link all your social profiles and create different landing pages for different platforms.
You will not be required to set a different password upon your registration as it makes use of your official Instagram API. Link.bio provides an array of layout templates, including different icons for social, contact, and music options. 
You also have the option to put campaign links or disable specific links on top of your Lnk.bio landing page.  
Pricing: 
Link.bio offers a free plan, a monthly plan ($0.99 per month), a Mini One-Time plan ($9.99), and a Unique One-Time plan ($24.99). 
Shorby is ideal for e-commerce businesses and companies with large teams. This link-in profile tool can also be used on other social media platforms apart from Instagram. 
It lets you invite over 10 people from your team to work on up to three collaborative projects. It offers a dynamic feed, allowing you to add your Shopify products, YouTube videos, and more onto your created landing page. 
Shorby also has a key feature that enables you to place your messaging app accounts like Facebook Messenger and Whatsapp or your phone number on your landing page. 
Pricing: 
Shorby has three plans: Rocket plan ($12 per month), Pro plan ($24 per month), and Agency plan ($82 per month). 
ContactIn.Bio is one of the top Linktree alternatives in the market. Besides letting you cross-link unlimited social platforms onto your landing page, it also lets you add other features like your social media posts or payment forms. 
Compared to Linktree, ContactIn.Bio is an alternative that enables you to choose your domain name.
Another key feature is its integration with Google Analytics and Facebook Pixel. This lets you monitor your total visitors and their demographics, as well as run retargeting ads on Facebook. 
Pricing: 
ContactIn.Bio offers five plans:
Start plan for free

Yearly plan ($2.6 per month, paid yearly),

Agency plan ($13.65 per month, paid yearly)

Lifetime plan ($59.15 one-time payment), and

Lifetime Agency plan ($177.45 one-time payment).
You can incorporate unlimited links in one landing page and place them into your Instagram profile with Campsite.bio. But compared to Linktree, it lets you add images or thumbnails along with your regular links. 
Among this link-in-bio tool's offered features are link scheduling, link animation, and the ability to embed different carousels into your banners. 
Pricing:
Campsite.bio has only two plans: Free plan and Pro plan ($7 per month). You can also avail of the 10-day free trial for its Pro plan. 
Tap Bio is one of the Linktree alternatives that lets you curate a mini-website to be integrated into your Instagram bio.
It gives you the ability to add different cards for various content like your YouTube videos, Twitter posts, image galleries, and more. 
Tap Bio also has one key feature that lets you retarget ads such as Google AdSense, Facebook, and Instagram ads. It also has Google Analytics and Facebook Pixel integrations for more advanced analytics. 
Pricing: 
Tap Bio features four plans: Basic plan (free plan), Silver plan ($3 per month), Gold plan ($8 per month), and Platinum plan (price available upon request). 
Bio.fm is a perfect link-in-bio tool if you often feature music through Spotify. It also lets you apply different content from other social channels like Twitter, YouTube, or Facebook. 
Besides unlimited linking, this Linktree alternative tool also allows you to display up to five other social media profiles through cards or icons. 
Other key features of Bio.fm include the ability to add GIFs and interactive polls. You also can choose a theme to use or create your own. 
Pricing:
Bio.fm offers three plans: Free plan, Semi-pro plan ($5 each month), and Pro plan ($10 each month). 
Taplink is perfect if you aim to boost your sales and leads on Instagram. With Taplink, you can add unlimited links from your social media accounts.
You can also embed other forms of content like order forms, online payments, and blog posts onto your landing page. 
It also has key features that let you create and run limited-time campaigns and curate frequently asked questions. It also has an order management system that you can incorporate with your CRM. 
Pricing: 
Taplink has three offered plans: Basic plan (free), Pro plan ($24 each month), and Business plan ($54 each month). 
Later's Linkin.bio is an ideal tool for brands selling products through their Instagram posts. It allows you to tag as many links as you can from your Instagram posts. 
This is one of the Linktree alternatives that also lets you create a mini-website for free, which can be integrated into your Instagram profile. 
Pricing: 
Link.bio has five plans:
Free plan

Basic plan ($8/month)

Starter plan ($15/month)

Growth plan ($25/month), and

Advanced plan ($40/month)
Link in Profile is one of those Linktree alternatives with similarities to Linkin.bio.
It lets you curate a landing page with access to the links to your Instagram posts. You can also add different titles and descriptions to it. 
Its two key features are a Shopify integration and the ability to track and monitor your return of investment (ROI). 
Pricing:
Link in Profile offers a free trial for 30 days and then a fixed paid plan for $9.99 each month. 
Everlinks also allows you to add unlimited links to your social accounts, videos, images, and texts. It lets you curate embeddable custom codes from your Vimeo or YouTube accounts. 
Its three key features are link scheduling, link animation, and team member collaborations. 
Pricing:
Everlinks offers three plan options: Free plan, Pro plan ($7 each month), and Agency plan ($17 each month). 
ShortStack is a Linktree alternative that is good for brands hosting social media contests or giveaways. It lets you create and customize different landing pages for various contests or quizzes. 
ShortStack also has three key features: Action-gating, style-paneling, and team collaboration. 
Pricing: 
ShortStack has four offered premium plans: Business plan ($79/month), Agency plan ($159/month), Brand plan ($399/month), and Enterprise plan (custom pricing). 
Leadpages provides mobile-friendly landing pages for your social account bio.
It has tons of designed and customizable templates with themes based on various categories like industries, colors, or styles. Leadpages also has advanced conversion tools and A/B testing features. 
Pricing:
Leadpages offers three paid plans: Standard plan ($26/month), Pro plan ($59/month), and Advanced plan ($239/month).