How to combat job creep in tech development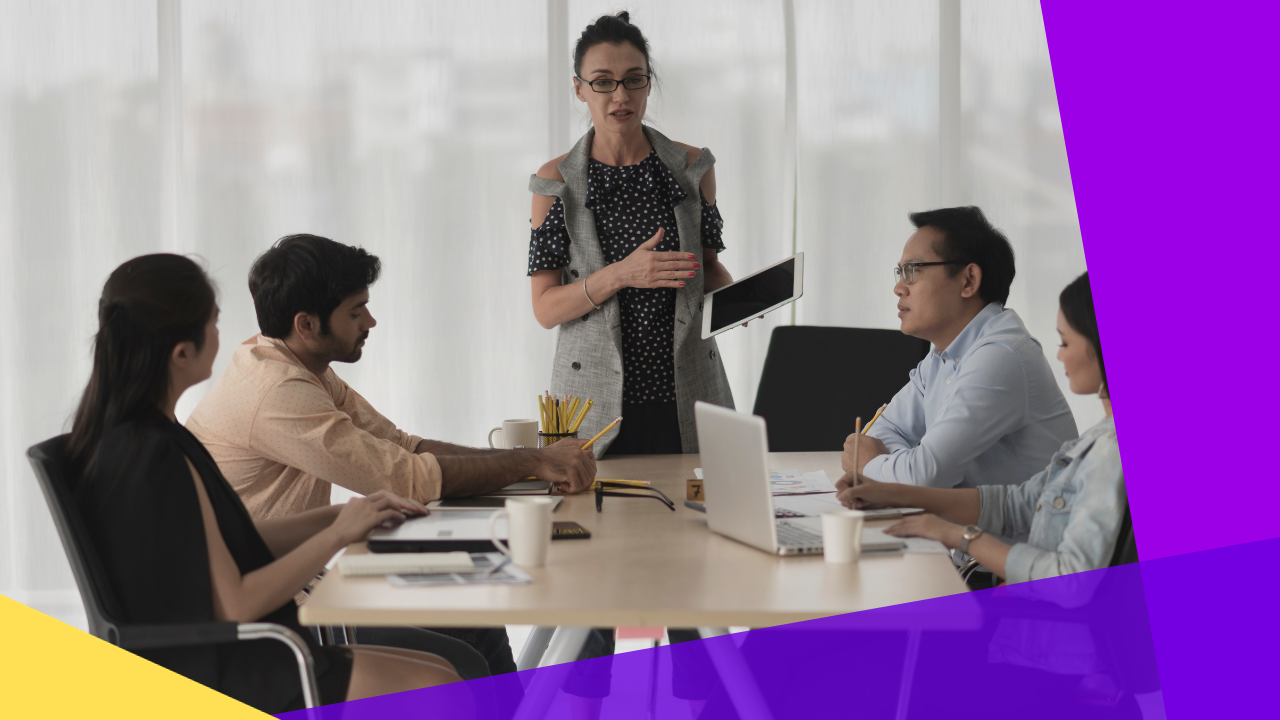 Are you a business owner or part of a company struggling with job creep in tech development? 
Job creep is the gradual expansion of an employee's responsibilities beyond their initial job description. 
In the 462nd episode of the Outsource Accelerator podcast, Paula Tellez, the marketing and sales lead at BetterWay Devs, discussed strategies for their company not to experience job creep.
What is job creep?
Job creep is a phenomenon that occurs when an employee's responsibilities slowly extend beyond their original job description.
It often happens in the tech development industry due to the dynamic nature of projects and the continuous need for adaptation. 
As a result, developers may find themselves performing tasks that were not part of their initial role.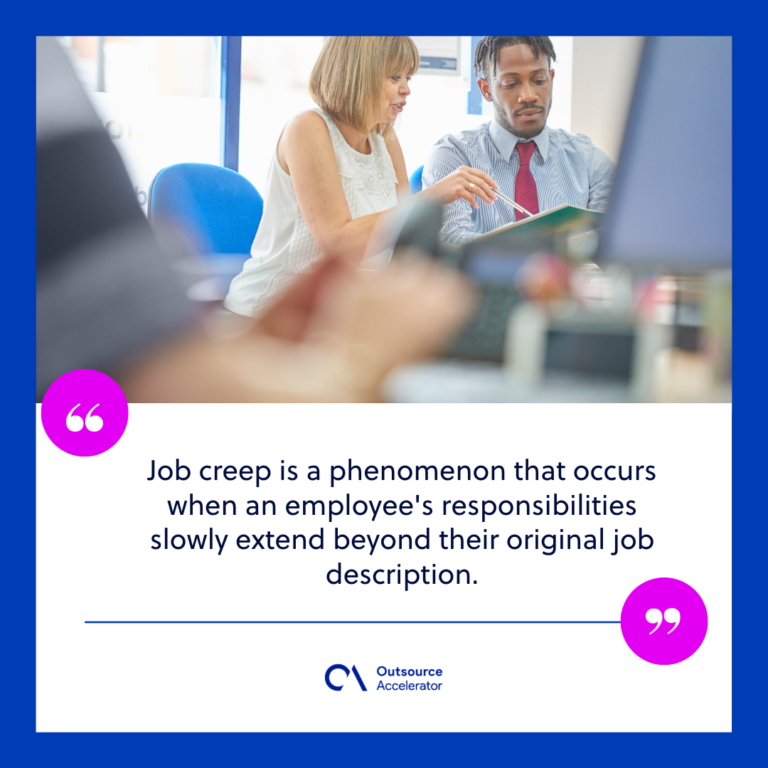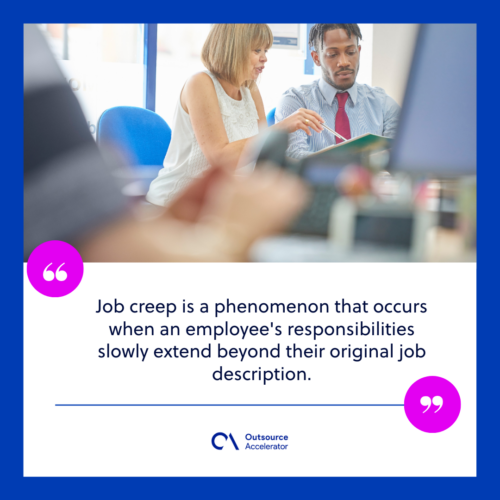 How to combat job creep in tech development
To combat job creep in tech development, follow these strategies.
Set clear job descriptions
Establishing clear job descriptions is one of the most effective ways to combat job creep. 
When employees have well-defined roles and responsibilities, it becomes easier to identify when job creep occurs. 
Make sure every team member knows what is expected of them, and regularly review and update these descriptions as projects evolve.
Paula, the marketing and sales lead at BetterWay Devs, discussed the challenges of dealing with certain companies that have vague or unrealistic job descriptions. 
She mentioned, "They are called unicorns; they want someone to do everything." 
However, Paula explained how they deal with this challenge., "It's not common, but there have been a few instances where we had to work closely with the company's CEO to define and write job descriptions that accurately match their specific needs."
Involve stakeholders actively
Don't make the mistake of keeping job descriptions and role reviews solely within the HR department. 
Involve stakeholders from the tech development team and those directly interacting with the team's output. Their input can provide valuable insights into potential areas of job creep.
Paula also addressed customers who were less familiar with technology. "We have managed a few cases where they don't know how to build their teams, and we have been assessing them to discover the right composition of these teams and helping them find and hire the right developers. 
So, we're open to working with companies from different industries and sizes."
Maintain communication and work-life balance
Open and honest communication is a key ingredient in preventing job creep. Encourage your team to voice their concerns and report instances of job creep. 
Foster a work environment where everyone feels comfortable discussing changes in their roles.
In the podcast episode, Paula shared her perspective on maintaining a healthy work-life balance for developers. 
She said, "I think [maintaining work-life balance] is interesting, It provides employees, especially developers, with other responsibilities, but it's important to keep the balance. Developers often have high responsibility, and it's not easy for anyone to work more hours, making it unhealthy.
What we also do is help them manage this balance with work, making sure they take necessary breaks and work the time they are supposed to. 
So, we're supporting on one side, and when you mentioned 'co-parenting,' but management is on the side of the customers."
Invest in training and skill development
Investing in training and skill development is a proactive approach to combat job creep. 
When your team has the right skills and knowledge, they are better prepared to handle various tasks, reducing the need for job creep.
Paula discussed their approach to investing in and training new professionals in the IT industry. 
"In our case, we are investing in training these new professionals. They are not incorporated directly to work with us, but at least we are helping the local companies and creating some opportunities within the IT industry."
She also emphasized the importance of mentorship, saying, "It's possible to change things if all the companies commit to investing resources in training juniors because all these unicorns started at some point. What they need is good mentors."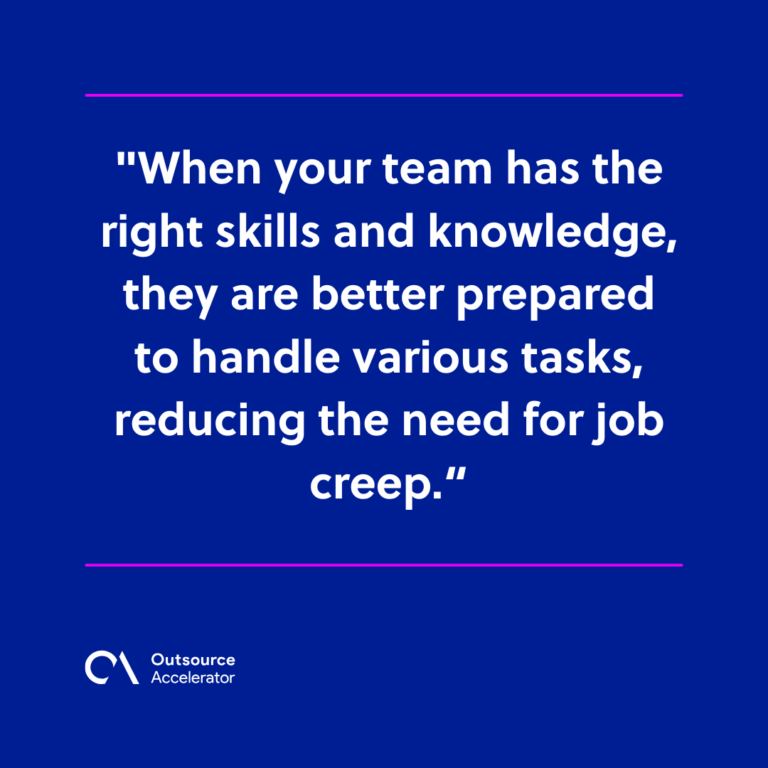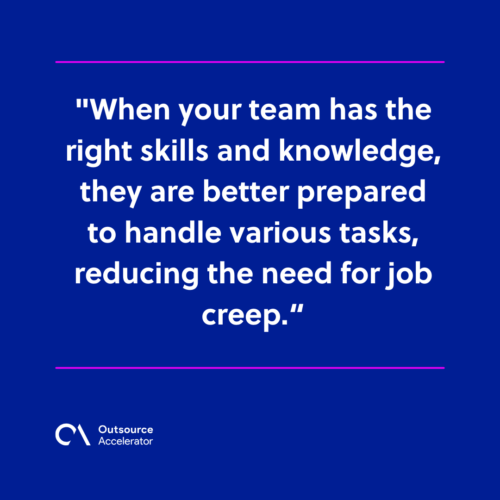 Outsourcing tech developers to prevent job creep
Outsourcing tech developers is an alternative approach to prevent job creep. Let's explore the benefits:
Scalability
Scalability is a significant advantage of outsourcing. You can quickly adapt to changing project requirements by scaling your team up or down as needed without burdening your in-house staff with additional tasks.
Specialized expertise
Outsourcing allows you to tap into the specialized expertise of professionals in various domains. It can be particularly beneficial when you need specific skills that your in-house team may not possess.
Fulfilling temporary needs
Outsourcing is a practical solution for short-term projects or temporary increases in workload. You can efficiently handle these situations without overloading your internal team, which might lead to job creep.
Cost efficiency
Outsourcing can often be more cost-efficient than hiring full-time employees. You can pay for the exact services you need without the overhead costs associated with in-house staff.
Paula discussed the advantages of their on-demand recruiting model. "When you need a particular profile, there is typically no resistance, especially since our model provides on-demand recruiting at no cost."
She explained their approach: "What we offer our customers is this: If you're searching for a specific candidate, let us initiate the on-demand recruiting process. 
Within two weeks, we can present you with suitable candidates; up to that point, no charges are involved. 
There's no commitment. If you find a candidate you like, we can then begin discussions. This feature makes our service particularly appealing. It represents the initial value we provide."
Measure success in job creep mitigation
Once you've implemented strategies to combat job creep, measuring their success is crucial.
Employee feedback
Gathering employee feedback is an excellent way to gauge the effectiveness of your job creep mitigation efforts.
Are your team members feeling more secure in their roles? Are they experiencing less job creep? Their input can be invaluable.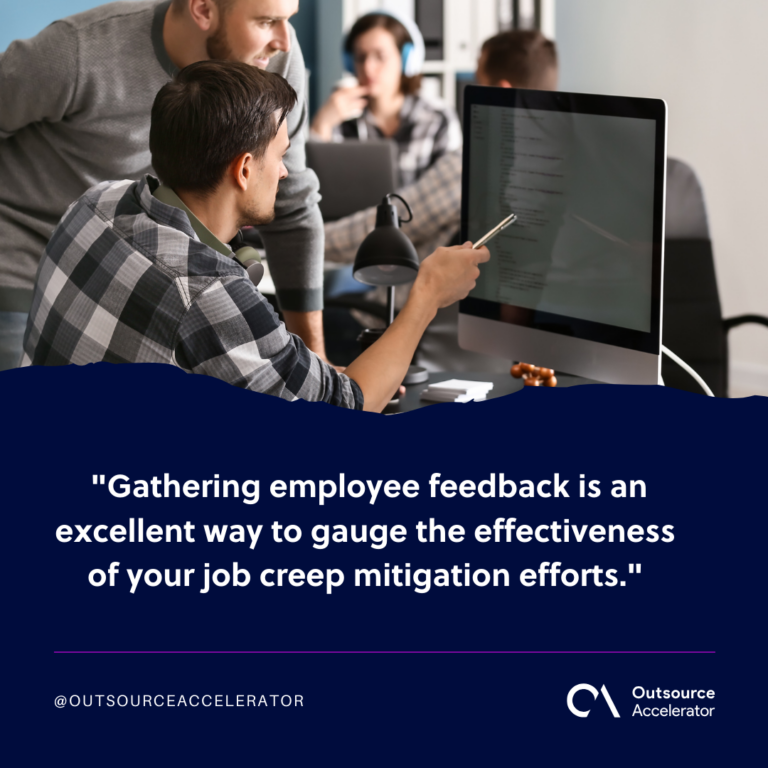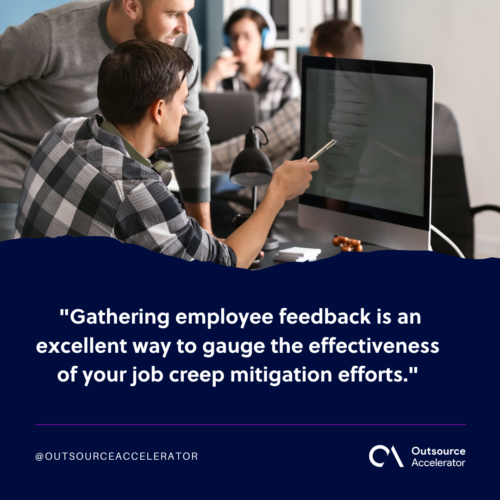 Quality of work
Another metric to consider is the quality of work produced. If your team is no longer overwhelmed by excessive responsibilities, they can focus on delivering high-quality results.
Client or stakeholder satisfaction
Ultimately, the success of your job creep mitigation strategies should reflect in client or stakeholder satisfaction. 
When your team is better organized and job creep is minimized, your clients will notice the difference in the quality and timeliness of your services.
Paula explained that most of their customers chose to stay with them, "So most of our customers stay with us because they find value in what we're doing, in the support that we're providing, in simplifying the payment, and in providing a very good package of benefits to employees."
A job creep-free future
Job creep is a common challenge in tech development, but you can combat it effectively with the right strategies. 
Now that you have a better understanding of job creep and how to address it, you can ensure that your tech development team operates at its full potential, delivering quality results and maintaining the satisfaction of your clients.