Why is ISO certification important for BPO organizations?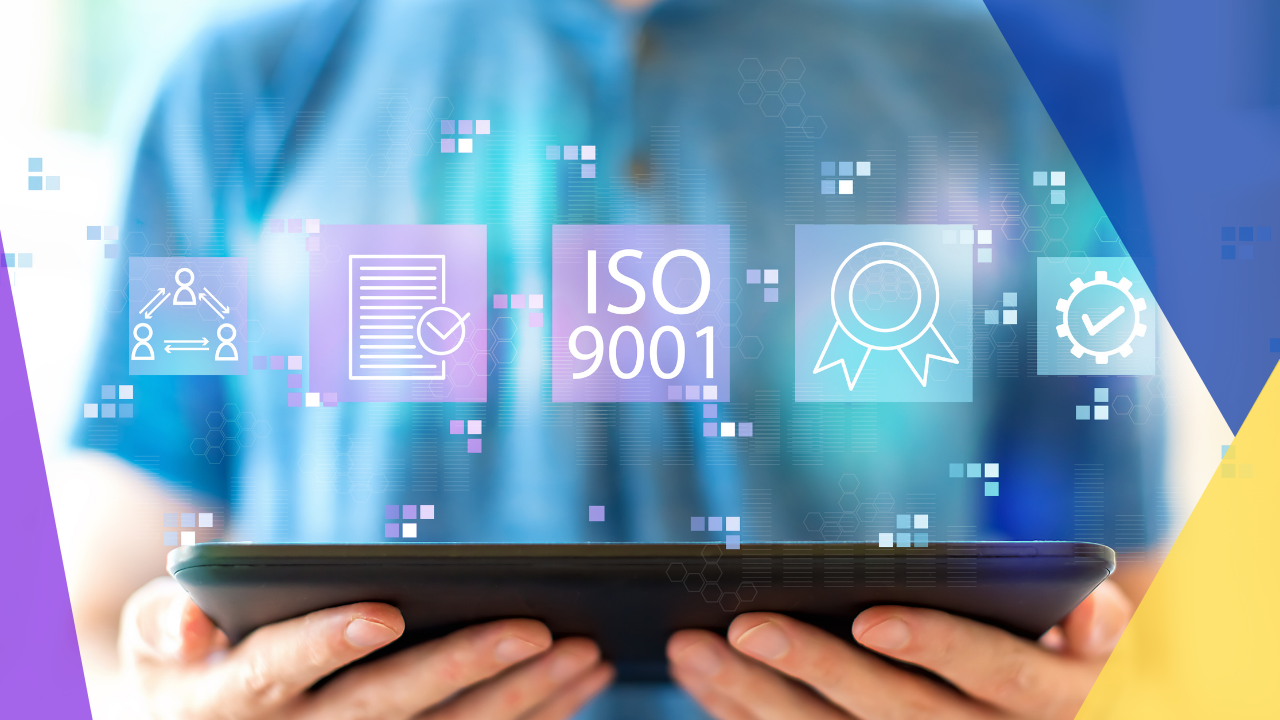 With several BPOcompanies popping up every now and then, it's important to distinguish the ones that will deliver optimal results and provide top-notch services. Certifications from prominent entities ensure that these businesses are legitimate, trustworthy, and worth investing in.
From telecommunication to manufacturing, it's important that BPO companies in these sectors can provide proof that they are well-versed in their respective industries.
Moreover, certification helps prevent fraud and safeguard consumers from being exploited and scammed. They can rest easy knowing that these certifications aren't freely given away to any business, but there are parameters in place to ensure a brand's credibility.
What is an ISO Certification?
The International Organization for Standardization (ISO) provides certification to a number of industries with various practices. There are over 100 ISO certifications that are applicable for different qualifications.
An ISO-certified organization, process, or system means that it has passed the requirements and parameters that the ISO has developed.
In general, when a company or a system gets an ISO certification, it means that they've undergone assessments and that the organization acknowledges it as a credible business or a service provider.
Cloudstaff is one of the efficient and compliant organizations that adhere to the ISO quality assurance standard to ensure that their offered services are safe, reliable, and meet the highest standards.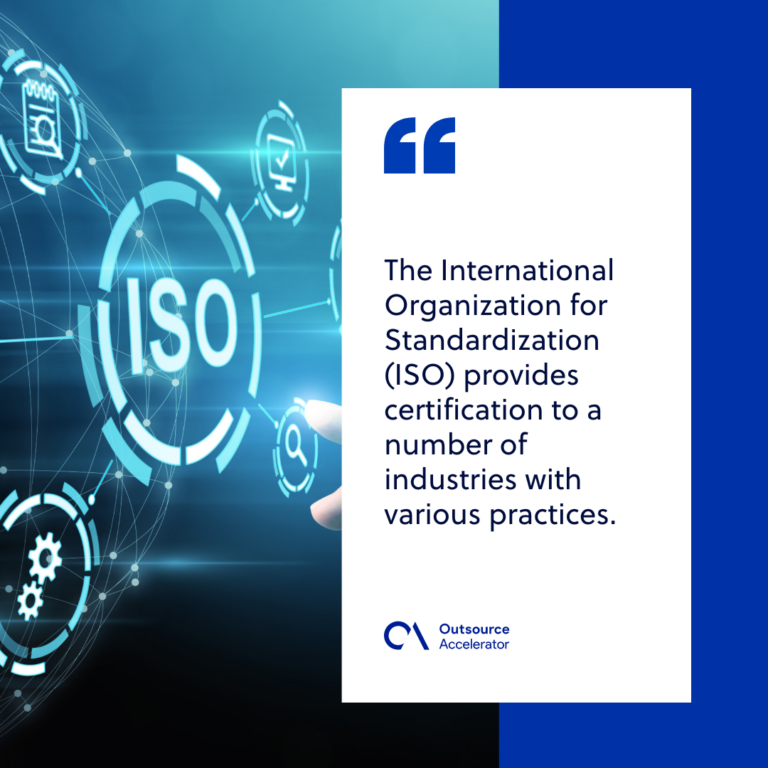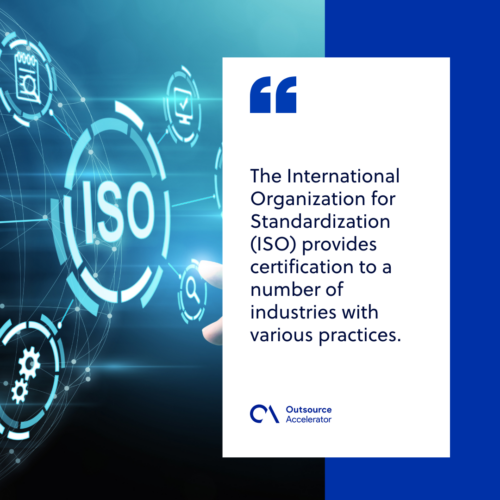 Two most popular ISO certifications for organizations
As mentioned above, there are a plethora of ways to certify businesses. The ISO has come up with more than a hundred certifications for different companies in different sectors and industries.
The numbers appearing after the letters have meaning. They are used to qualify which certification the party has. It serves as the identification for the criteria, allowing other businesses, clients, and customers to know which quality standards have been verified.
ISO 9000 family
This classification is granted to companies that have world-class quality management. By far, ISO 9001:2015 is the most popular certification in the 9000 family. It can be used by any company, regardless of the industry.
On top of that, this accreditation is given to entities with strong consumer-based principles and approaches.
ISO 27000 family
Popular in the information technology industry, this family focuses on improving IT security, systems, and documentation practices. 
While this ISO family is broad (with over 22,000 certifications), it can be made to mold after the needs of a company.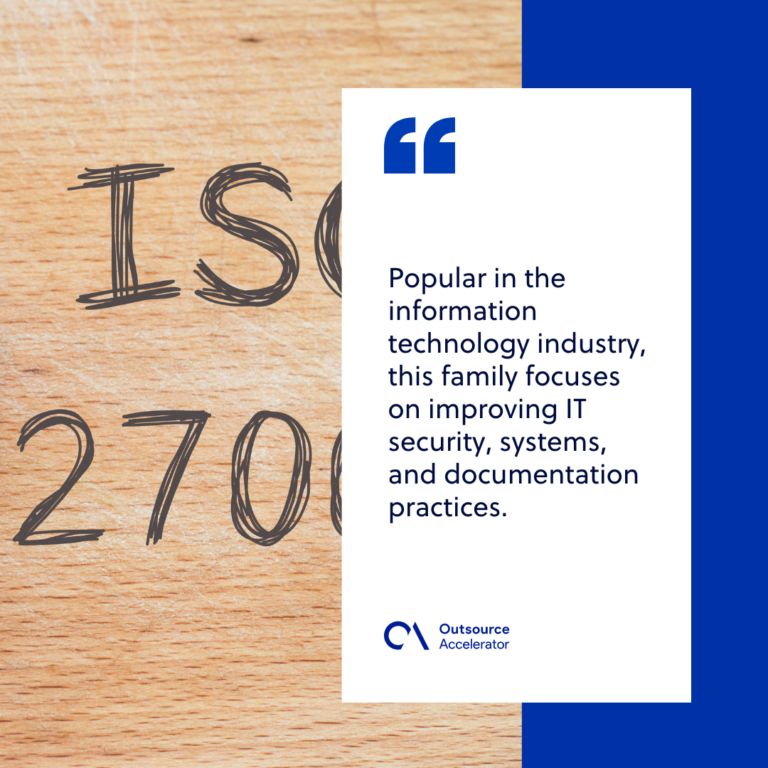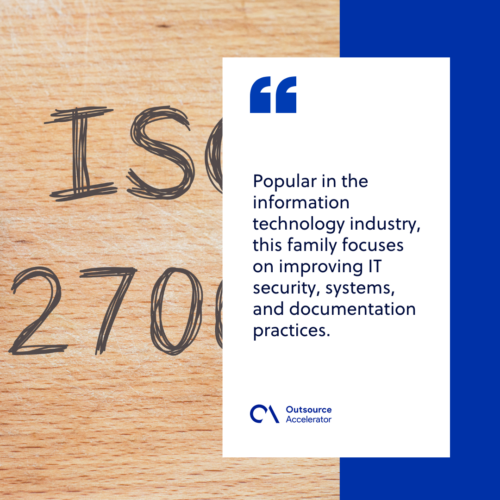 How Outsourced assists companies in navigating the world of outsourcing 
Outsourced, a Philippine-based and ISO-certified (27001:2013 and 9001:2015) business process outsourcing provider aims to ease companies into the world of outsourcing. Outsourced knows how to straighten their priorities — from consumer-centric processes to employee-based approaches, they've got it all.
Both outsourcing and offshoring have advantages that no other business strategy can achieve. With Outsourced's services, rest assured that you'll be in good hands.
Outsourced provides offshore staff in categories such as:
I.T (e.g. Web and game development)

Contact Center (e.g. Customer service and Tech support)

Professional Services (e.g.

Knowledge process outsourcing (KPO) and Legal

)

Creative (e.g. Graphic Design and Creative writing) 

Marketing (e.g. Digital marketing and Data Analysis)

Admin (e.g. Executive assistance and Data Entry)

Finance (e.g Accounting and bookkeeping)

Education (e.g. eLearning and LMS administrators)

Healthcare (e.g. Medical billing and encoding)

Engineering (e.g. AutoCAD and Engineers)
With this list of staffing services, it's safe to say that Outsourced is the Philippines' leading offshore staffing provider, spanning across different sectors and practices.
Contact an Outsourced representative today for a free quote.