Derek Gallimore is a contributor to Forbes.com and a member of the Forbes Business Council.  This article was first published on Forbes. 
Business has always been tough. It is not easy to build a thriving company as competition is always eating away at your margins. And it's become even tougher since the pandemic.
Now, companies have to try and balance their books with plummeting revenues and increasing costs and uncertainty. In September 2021, 18 months after the Covid-19 outbreak, a Census Bureau's Small Business Pulse Survey showed that 39% of businesses felt that their "normal level of operations" would still take more than six months to happen.
On top of the cash crunch, businesses are dealing with a growing labor shortage and a workforce that demands higher salaries. In August 2021, Alignable's Road to Recovery report showed that 59% of U.S. small-business owners said they were having difficulty hiring and finding new employees. The struggle is real.
There is a silver lining though. The pandemic has made businesses realize that remote work is an option. The lockdowns have forced people to adjust their daily routines and embrace online tools and remote methodologies to maintain their daily business functions while staying at home.
As businesses embrace remote work, they are realizing that they no longer need to source their staff locally, too. Some businesses have found that they can just as easily hire offshore staff, oftentimes, at a fraction of the cost.
Global Workforce
I myself stumbled into the remote world. Long before the concept of digital nomads existed, I was an old-school "backpacker." There wasn't the ability to work digitally back then. Truly portable laptops were a new concept, and the internet was still in its early days. But I at least traveled the globe, crossing many countries over many months, and it showed me that the world is one big global market, accessible to all.
I saw the staggering difference in salaries between high-cost developed countries and the lower-cost emerging markets. However, these lower-cost countries still have brilliant, bright, highly qualified and capable people in them. It's just that typically their economy isn't as good.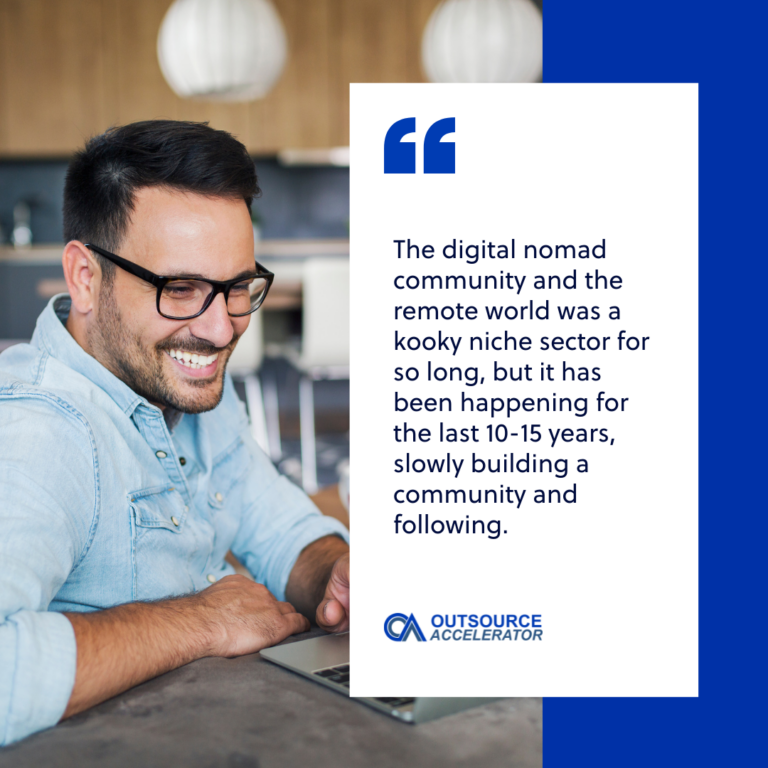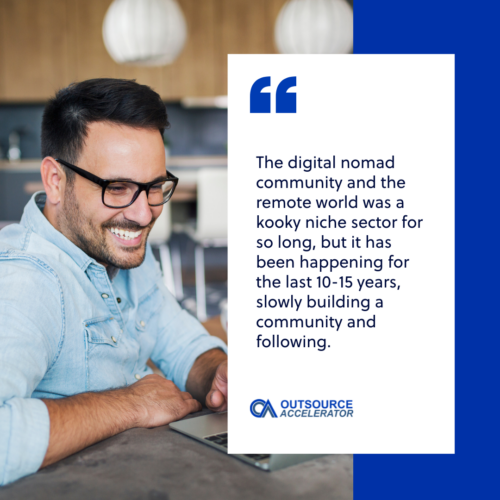 In more recent travels, I have hung out with and worked alongside the digital nomad community. It's empowering to realize that people can now work from anywhere — literally, anywhere. There are digital nomads out there who are building multimillion-dollar businesses from a beach from their laptops. Those with bigger businesses work with other remote staff situated somewhere.
The digital nomad community and the remote world was a kooky niche sector for so long, but it has been happening for the last 10-15 years, slowly building a community and following. No one expected Covid-19. And no one was really prepared for its impact on life and work. Businesses were immediately forced to go remote.
Removing Boundaries
The main value of remote work is that it removes boundaries. If nothing else, it simply increases the options available to businesses and their staff.
Businesses and staff have always been limited to job opportunities and candidates in their local area. It is for this reason that I believe New York and the bigger global cities have been more productive and powerful. These bigger cities have had access to a far bigger pool of human resources, and so they have been able to access more, better people and build bigger stronger businesses. If a business cannot access good talent, then the business simply cannot thrive.
But even New York is relatively limited in its access to local talent. The city has about 8 million people. This is a big number, but it is nothing compared to the 8 billion people on the planet. Remote work has allowed businesses to source employees from a global candidate pool. This means that now every business has access to a candidate pool of 8 billion people.
Compromises
Twenty years ago, it would have been impossible to run a remote team effectively. The software, tools and infrastructure simply did not exist to support a distributed team. Now, it is easy. But while it is now possible, remote work definitely has its downsides and requires compromises.
There are a lot of nuances around building a successful business. If you had the choice, then I would think that 99.9% of people would opt for having everyone working from the same room. I think that most would agree that having all staff work collaboratively from the same space, at the same time, is more productive and more powerful.
Having people separated by distance and time zones can be quite disruptive to workflows and creativity. Having a meeting over Zoom pales in comparison to a real in-life meeting. And chatting asynchronously over Slack is nothing compared with a real conversation.
Also, people might say that they prefer to work remotely, from home. But is this really ideal for people and their careers? How will the youth develop their business skills and workplace etiquette if they have never actually walked into an office?
How will they learn from and emulate their contemporaries if they have never actually met them? And how do people become socialized and engaged in work and life if they don't actually step out of their house?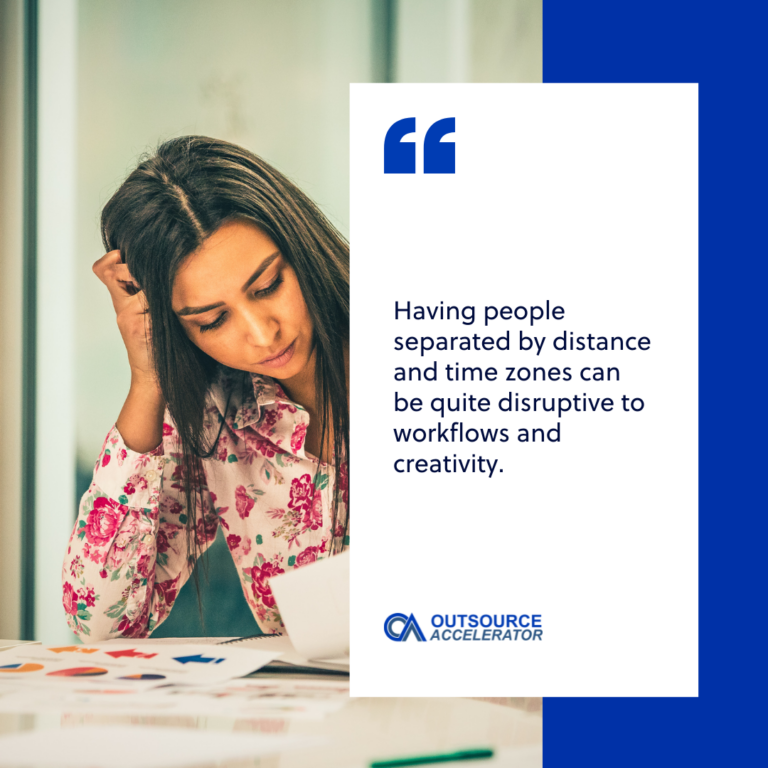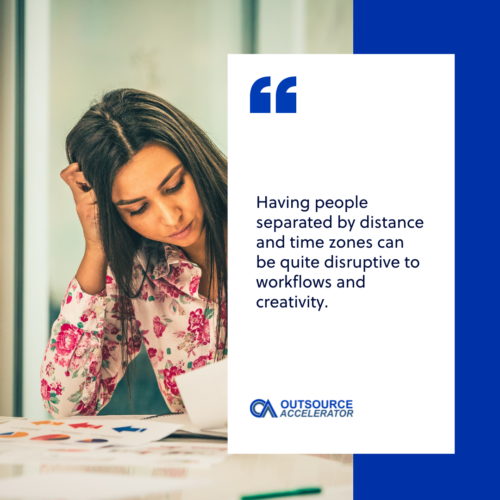 There is also a growing concern for the hybrid models where some staff come into the office while others work remotely. How will the social dynamics of this play out over the long term? Some people are suggesting that those coming into the office will be heard more and promoted more frequently, while the remote workers will be increasingly marginalized.
No one knows the answers to these concerns. No one knows how much negative or positive impact the remote work movement will have on work, life and productivity. The world is running an experiment that has never before been tested, and I believe we won't know the real results for another one or two decades.