A quick guide to improving employee attendance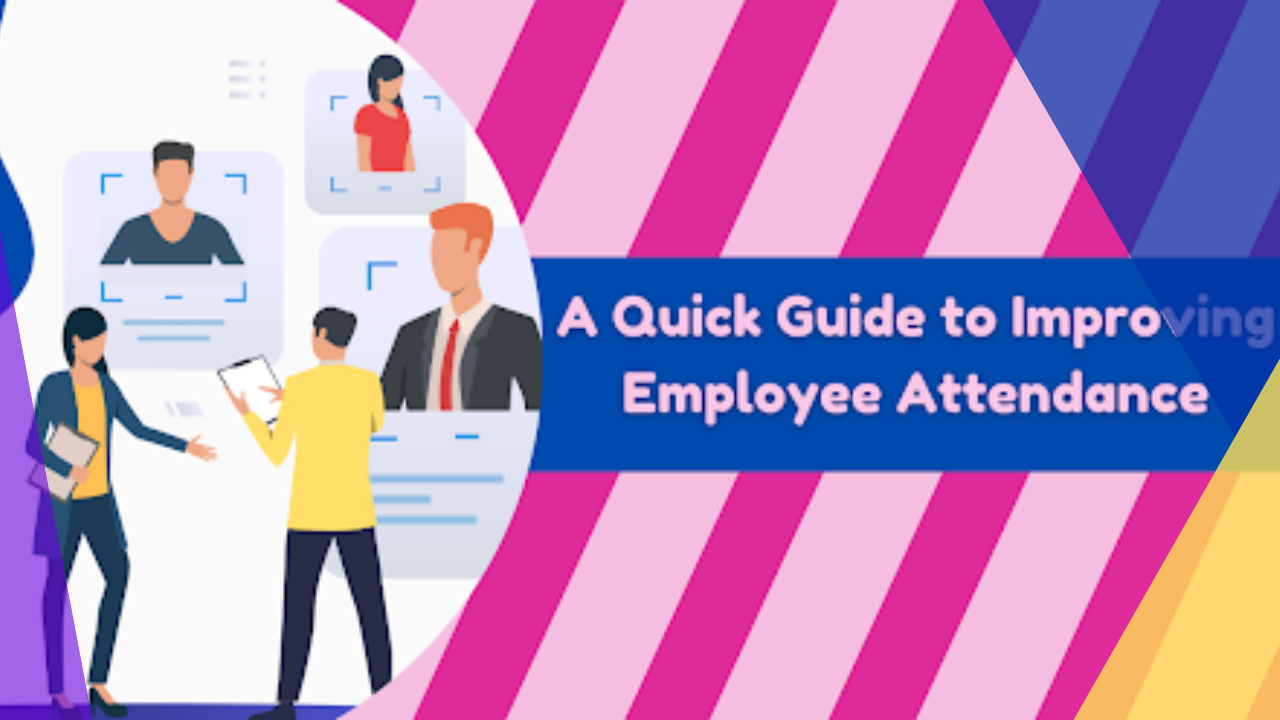 A quick guide to improving employee attendance
This article is a submission by Jake Tillings of The HR Guy. Jake is an expert at helping organizations reach their full potential through talent acquisition, leadership development, and organizational culture.
Poor attendance costs businesses around $2,650 per salaried employee annually. 
That's enough to pay for a week in the Bahamas, but you're sitting at home from your employees' tardiness and absenteeism (or maybe viruses are still running around). 
But you get my point: employee attendance is vital, and here's your quick guide to improve it.
Implementing systems that promote good attendance 
Here's how you can encourage your employees to practice good attendance. 
1. Creating an effective employee attendance policy and system
An attendance policy should focus on the overall staff morale and set clear expectations of when employees should be present at work. One way to accomplish that is by implementing an employee points system.

Employees who come to work on time can accumulate points for rewards such as extra days off, gift cards, and bonuses. Don't hold back. You can be creative with the rewards. 
For example, you could get the employee who hates you the most to choose a tattoo to put on your forehead when they reach a certain amount of points. Will you be happy? No. Will it work? Yes, and that's what matters in this article. 
Conversely, employees who don't show up on time will have a deduction from their points. This system can be used to encourage punctuality and should be discussed with the staff during onboarding. 
2. Setting clear expectations for employees
It's like stating the obvious, but still worth mentioning. And it's not just about when and where employees should show up –  it also involves being upfront about the consequences of not following the rules. 
After all, outlining expected behavior without repercussions doesn't make sense; you need to blackmail them by threatening to share their ugly middle school photos (just kidding, or am I?). 
Anyway, you should do this as early as an employee's onboarding, like through video training, regular check-ins, or anything similar.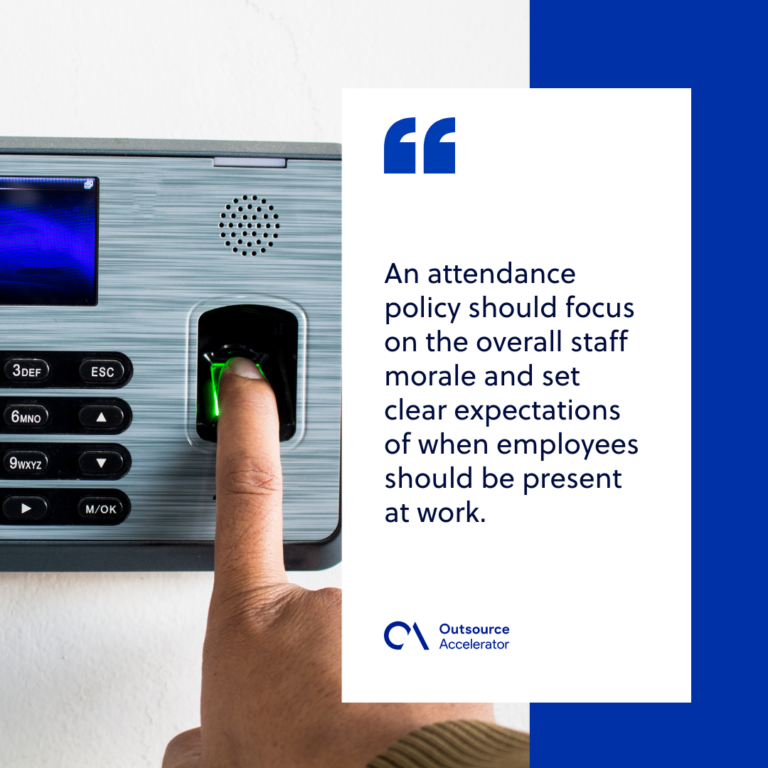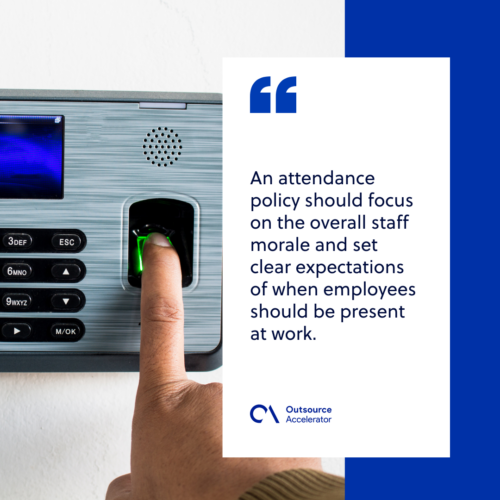 Improving the workplace environment to encourage better attendance 
Let's do some quick math: your employee spends 8 hours at work, then 8 hours of sleep, and 8 hours of free time, which is a total of 24 hours or their entire day. 
So one-third of your employees' daily life is in the workplace. If it's a miserable place, they'll have a miserable life, which is a missed opportunity to increase productivity by 12%. 
This is why investing you need to invest in a healthy work atmosphere in the workplace environment. 
So how can you improve the workplace environment?
1. Flexible scheduling 
Nothing says "we care about our workers" like putting in place an employee-friendly hybrid work environment. 
By allowing job roles to be filled remotely or with flexible hours, you can show that you understand and respect the importance of work-life balance. 
Additionally, SHRM's survey showed that 77% of remote workers were more productive, with 30% doing more work in less time and 24% doing more in the same period. 
So it makes sense on both sides of the coin: your employees are happy with the flexibility, and you are happy with their increased productivity. A total win.
2. Providing positive and constructive feedback regularly
According to Officevibe's survey, 65% of employees want to receive more feedback, and 69% also said they'd work harder if they got positive recognition for their hard work. 
When you connect the dots, it becomes a no-brainer to get your mouth running and more active with your employees' work. This will encourage employees to take accountability for their actions and show that you value their contribution and can help them stay motivated.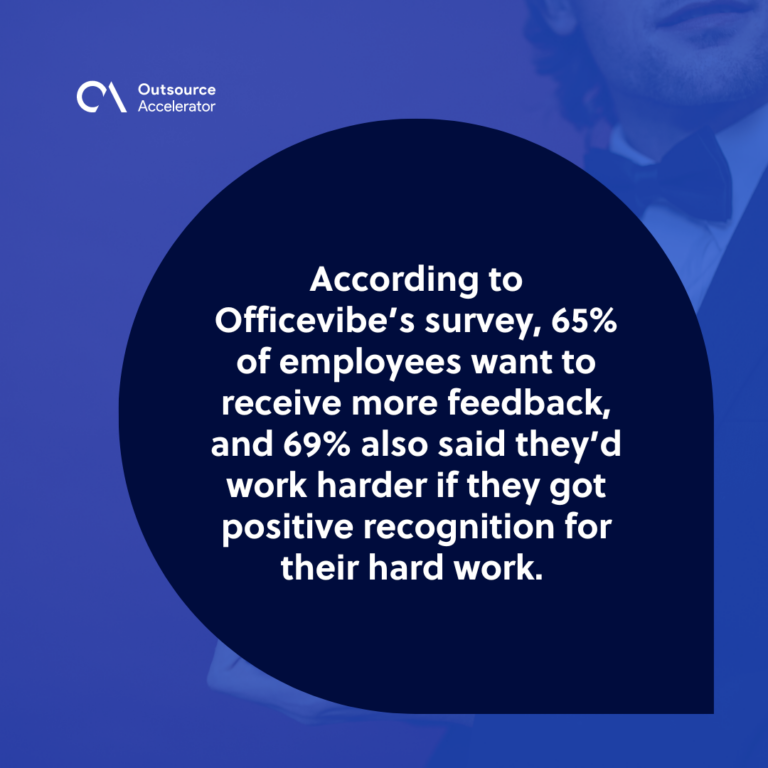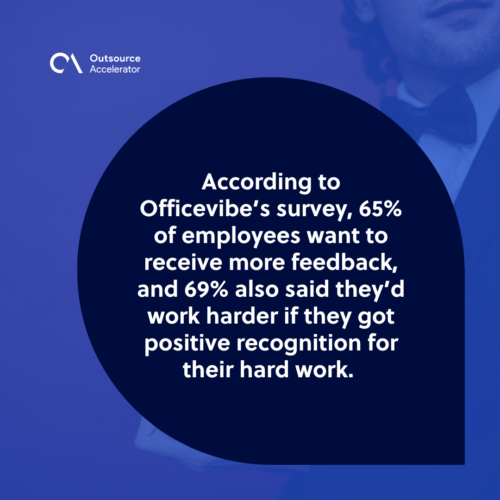 3. Providing resources for employee well-being and stress management 
It's not just about providing a comfortable office or (gasp!) a raise in average salary. Employers should focus on small initiatives like yoga classes, meditation sessions, or even healthy snacks for the breakroom to create an environment conducive to optimal mental health. 
After all, employees are people, not machines: you can't just treat them like a mindless workforce if you want to bring the best out of them. 
Dealing with absenteeism when it does occur
When absenteeism occurs, it can be difficult to handle the situation. It's one thing if an employee is simply feeling under the weather, but another entirely if they're taking unscheduled days off or coming in late and leaving early.
Whatever the cause of absenteeism, it's important for managers to take steps to address this issue before it spirals out of control. 
Here are some tips for dealing with absenteeism when it does occur: 
1. Keep accurate records of absences 
You'll want to know who isn't pulling their weight and also be able to reward those who show up every day. 
Plus, if there's a dispute about vacation time or other excused absences, you have your records to back up your decisions. So make sure you keep accurate records, no matter how small they may seem. You'll thank yourself later.
2. Communicate regularly with employees about their attendance record 
Ask them if they need any extra help managing their attendance or remind them of the consequences of not showing up on time. 
You could even go so far as to send out a weekly email just to check in! Of course, your communication must be positive and not punitive –  don't chastise or criticize employees for their attendance record. 
Just remind them to be mindful of it and explain what steps they can take if they need help. If they feel safe to confess truths you don't like, it will be easier to be accountable for them. Which we see in Walmart when they call in sick, for instance.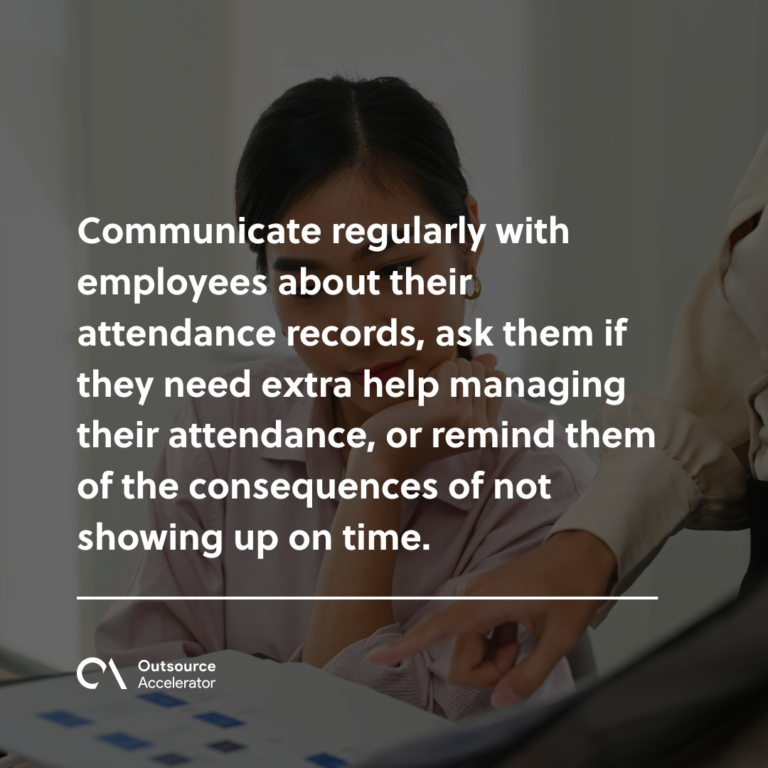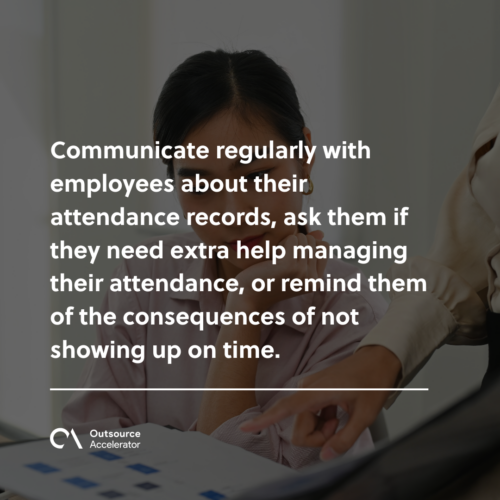 Conclusion
Anyway, that's all. That's your quick guide to improving employee attendance. I hope this helps you tackle the issue at hand much better. 
If it does, share this with your friends and colleagues and pay the knowledge forward, so all of us are happy. Good luck!