Seven qualities every HRM professional needs to thrive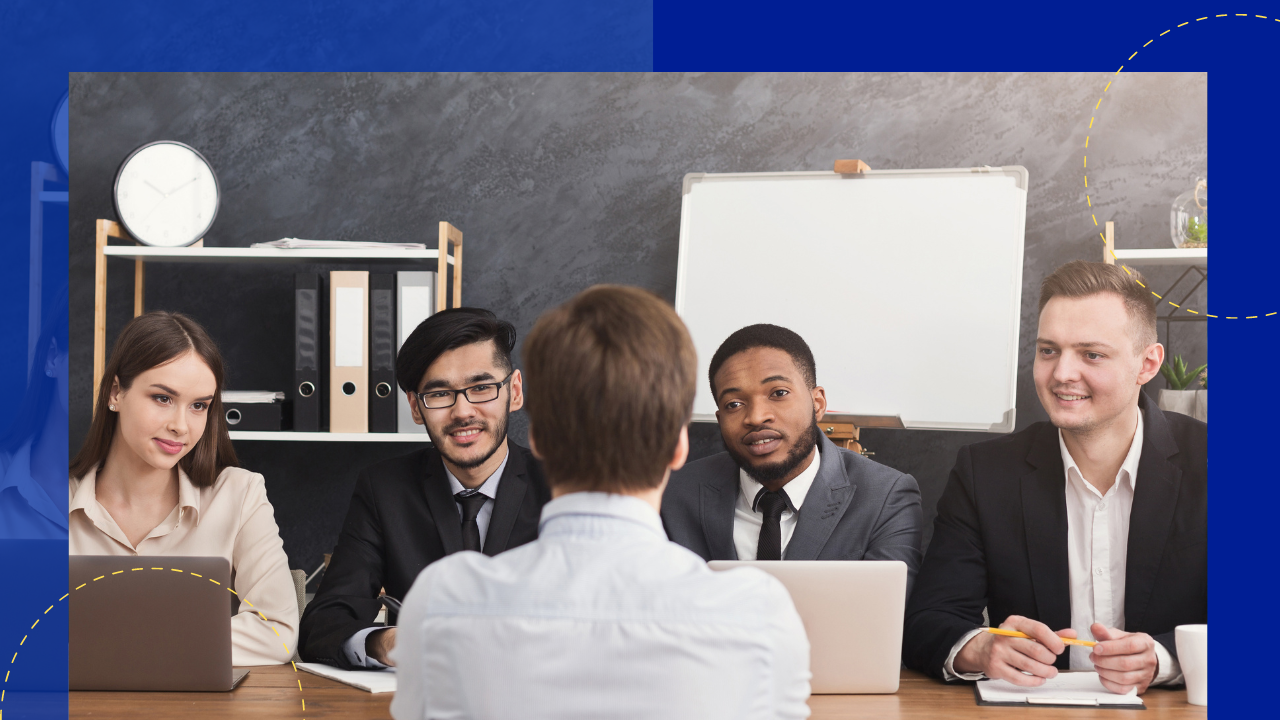 It's rarely smooth sailing when businesses operate. Workloads can get high, leading to short-tempered employees and unstable environments. 
We're not really obligated to befriend our workmates, so conflicts can easily arise when so many personalities come together. This is why there is a designated department to handle a company's people. 
Human resource management (HRM) professionals are trained for this. In order to be one, there's a myriad of qualities one must have to handle the workplace dynamics.   
What is a human resource? 
Human resources, also known as human capital, is the workforce of an organization. It may also be used interchangeably with the term labor, but it includes other elements such as:
Managerial staff

Management support staff, and 

Technical staff
The term is most often used in the context of employment but may be applied to any type of resource that an organization depends on for its success.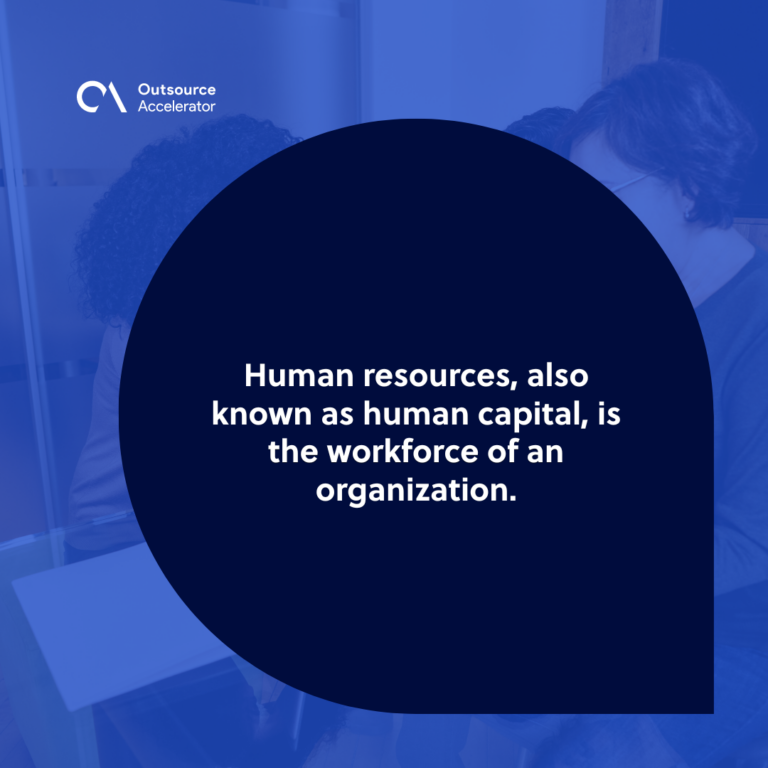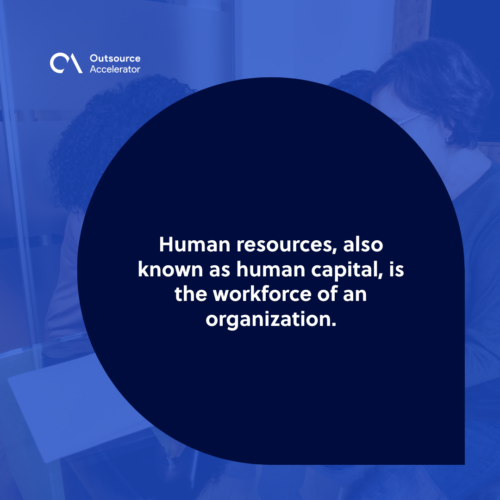 A human resources (HR) department in a company is an organizational unit that oversees the hiring, staffing, and administration of employees.
HR departments play a key role in all organizations, from small businesses to large corporations. They help build and maintain a positive corporate culture.[1] 
Their roles include recruiting, training, promoting, compensating employees fairly, and providing benefits such as health insurance and retirement plans.
Who are HRM professionals? 
Human resource management (HRM) is a field of study that deals with the planning and management of people within an organization. 
It includes staffing, recruiting, training and development, compensation and benefits, labor relations, performance management, and employee engagement.
HRM professionals are those who work in the field of human resource management. They help organizations meet their goals by providing them with the right people at the right time and cost.
HRM professionals usually lead a company's HR department. Their main goal is to ensure that the organization achieves its goals while providing a positive work environment for employees.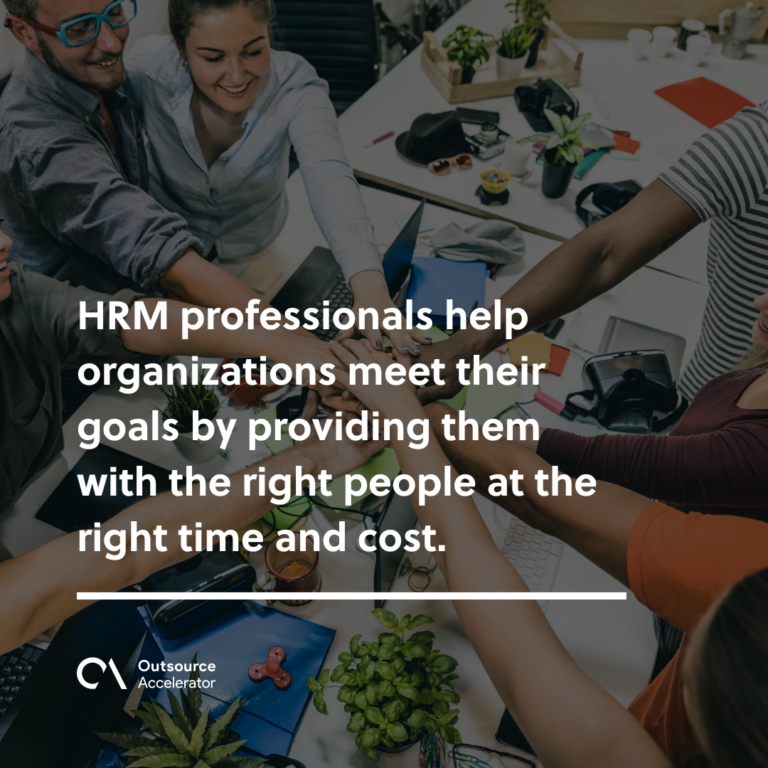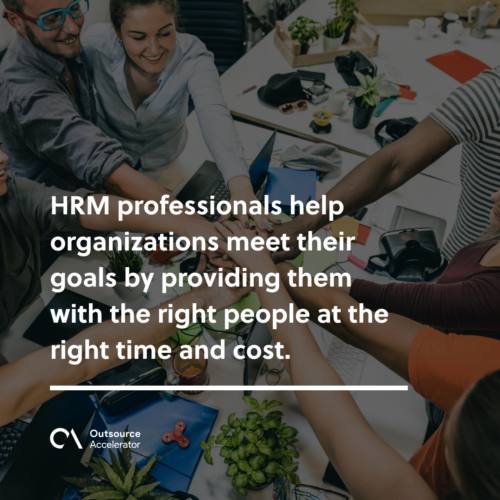 7 must-have qualities of an HRM professional
It's a role that requires many talents. Below we have compiled the seven qualities and skills every HRM professional needs: 
Effective communication skills
The ability to communicate effectively is a crucial aspect of being an HRM professional. They need to express themselves clearly, listen to others, understand their point of view, and present information in a way that people can easily understand.
Communicating with people from all levels within the organization is vital when it comes to communicating policy changes or processes.
HRM professionals must also be able to communicate well with other teams. That means knowing how to get information out to everyone in the company and listening carefully for any concerns or issues that might arise.
Organization and management 
An HRM professional should have excellent organizational skills to structure time and resources efficiently, as multiple tasks need to be prioritized and kept track of. 
HRM professionals must be able to manage the hiring process, which includes reviewing applications, conducting interviews, and orienting new hires. 
They also must be able to manage employee records and benefits, which can include everything from payroll to training programs.
Dealing with data
Data[2] is the new gold, and HRM professionals have more than ever. HR professionals make sense of a sea of information from candidate databases to employee records. 
HRM professionals use data to identify trends and patterns that help them make better decisions, but they also know when to rely on intuition instead of numbers.
Problem-solver 
It's not easy finding the root cause of a problem and suggesting an effective solution. 
However, this is what HRM professionals must do every day. This requires patience, analytical thinking, and a good knowledge of human resources processes.
HRM professionals must see the big picture while resolving issues daily. They are able to look at situations objectively and find solutions that benefit both parties involved in the conflict.
These challenges can range from employee issues like harassment claims or turnover rates to external problems like changes in legislation or regulations. 
An HRM professional must have the ability to think quickly and come up with solutions that resolve these issues effectively.
Strong ethics
Strong professional ethics are crucial for HRM professionals because they help build trust and confidence among colleagues and employees. It shows that they can be trusted in any situation. 
In order to work in a field that impacts people's lives, HRM professionals must be able to deal with sensitive issues and maintain confidentiality. 
They also need to be honest and ethical in all situations, especially when dealing with employees and other stakeholders.
An ethical HRM professional has high standards and works hard to ensure that the organization complies with legislation and other rules relating to employment law. 
Loves learning
A good HRM professional is always in the process of learning new things. This quality enables them to face challenges that come their way and make the best use of them. 
HRM professionals also constantly learn about new laws and regulations that affect the business, the changes in technology, management techniques, and other industries. 
Keeping up with these changes enables the company to be competitive and profitable.
Leads by example 
The most important quality of a good HRM professional is leadership ability. 
You don't have to be an expert in all aspects of human resources. Rather, you should know how to manage people effectively and lead them toward achieving the company's goals. 
An HRM professional is responsible for setting an example for others by demonstrating positive work behaviors such as collaboration, honesty, and integrity. 
Managers who exhibit these qualities tend to have better-performing teams than those who don't model them consistently.
Being an HRM professional in a fast-moving company is a thankless job, but they help keep the employees appeased and the company stable. With a wide variety of skills at their hand, HRM professionals are indispensable to businesses.  
References
1. Positive corporate culture. Guiso, L., Sapienza, P. and Zingales, L., 2015. The value of corporate culture. Journal of Financial Economics, 117(1), pp.60-76.
2. Data. Nocker, M. and Sena, V., 2019. Big data and human resources management: The rise of talent analytics. Social Sciences, 8(10), p.273.